Today, on a glorious English summers day, me and splashmountainfreak took a tour of Stratford-upon-Avon, the birthplace of William Shakespeare and tourist mecca. I had heard reports on the news of it being the hottest day of the year today, and there were good chances of a heatwave, but yesterday was warmer, although still hot today - I was glad it wasn't worse, because I get miserable in bad heat. It was just right.
After a horrendous traffic jam, my lovely mother dropped me off at the Holiday Inn Stratford, and a bewildered splash met me in the lobby. After getting some money and a room key from his mom, we set off on our journey.
First, we had a wander around Stratford then went for a nice refreshing overpriced tourist-trapper Coke in an 'authentic' English cafe. Those poor tourists.
After that, we went to the Shakespeare birthplace, and where he later lived his adult life as well, which is a nice Tudor thatched roof wooden beams house. It even smelt like it was from the 1500s.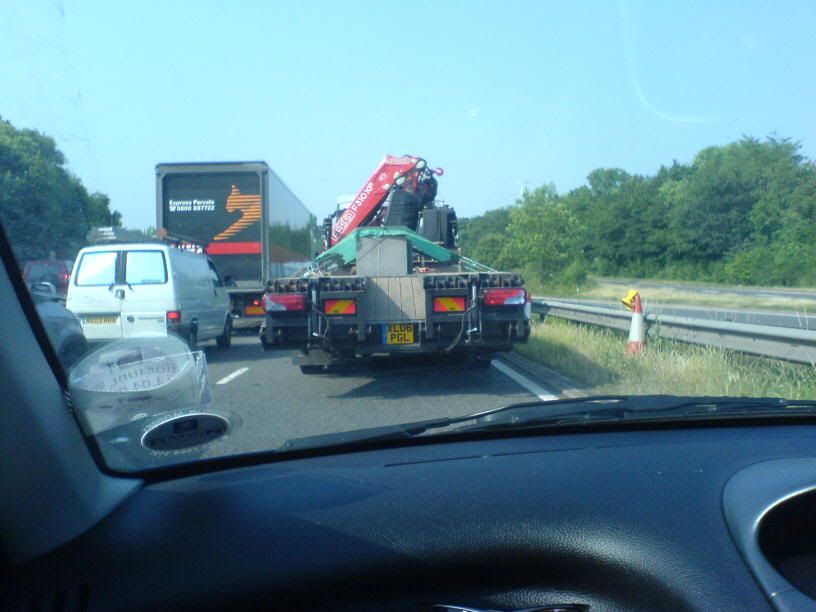 That does not begin to show how bad the traffic was into Stratford.
splash outside of William Shakespeare's house.
splash in the Shakespeare House gardens.
Then, after wondering around the park and sitting by the lovely River Avon, amusing ourselves at eccentric Englishmen and idiotic tourists of many nationalities, we went for something to eat at a restaurant by a river called Cox's Yard. Very nice.
Being the messy teenagers we were...
You have never met a slower eater than splashmountainfreak. He clearly needs a huge greasy cake getting down him.
I promised myself and splash that we would go on a river boat down the Avon, after admiring the tourists who we had seen accomplish the task so gracefully. Never. Again.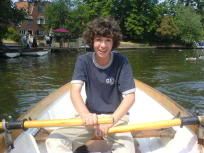 splash seems to have the hang of it.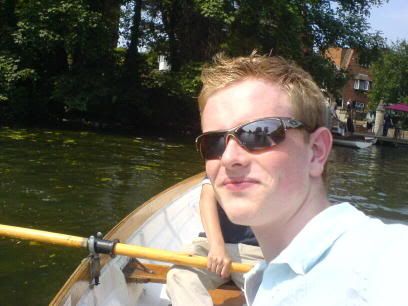 Speedway admires splash's handiwork...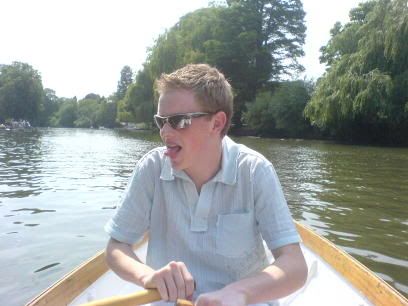 ...before being forced to do it himself. To mixed results.
"Please... get it over with..."
Then we saw a man go past, utter an obscenity, and fall backwards into the boat. We nearly fell out of our boat laughing... and then I do exactly what he did. I knew I would.
"A hand, anyone?"
The very embarassed man passes us again.
"Oh my lord... it is actually hot! In England!"
The proud Canadian splash is in awe of the bizarre weather we have over here.
After barely managing to take the boat back, we go and get an ice lolly and have our picture taken by some nice Americans with the Royal Shakespeare Theatre and the River Avon in the background.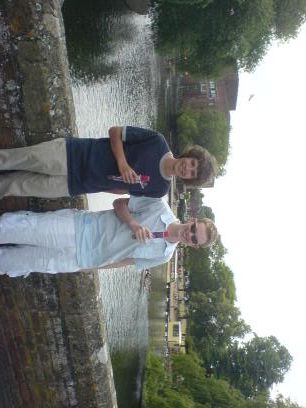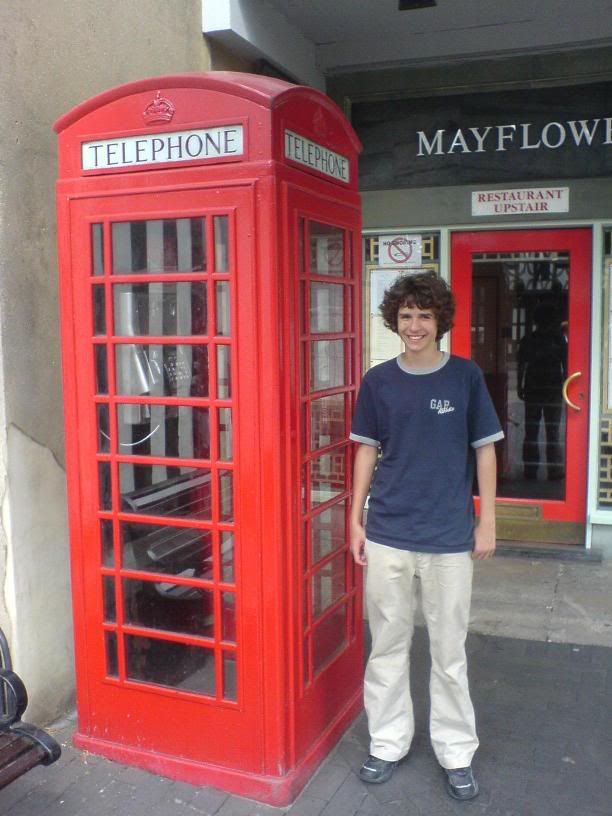 He had to do it...
So that was it. Another MiceChat meet come and gone. Hope you enjoyed it, we did! Thanks again to MiceChat for making great friendships.