Okay guys, first off, I apologize if some of the pictures are not perfectly aligned... occasionally I was in motion as I took them so it was that shot or nothing. Anyway...
Talon and I just got back this afternoon from a little trip to the city of Lost Wages (and boy did we lose 'em!). We headed out at about 5am Sunday morning from OC, and were at the state line (Primm) in time for breakfast at Primm Valley Resort (formerly the Primmadonna... they should've kept that name!)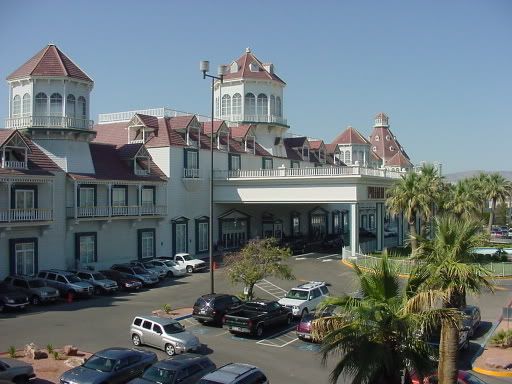 Got a really pretty view of Whiskey Pete's across the freeway, bathed in mid-morning light
Primm Valley Resort is the hotel that is attached to the outlet mall there, and right where one rolls into another is where they now keep the Bonnie and Clyde car (to be specific: the car they were in when the cops shot them to death - pleasant, no?)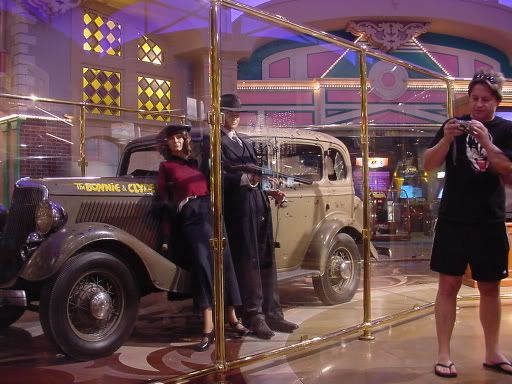 Just beyond the car (and another vehicle which belonged to a gangster, but I don't recall who) is the entrance to the outlet mall, which for some odd reason appears perpetually decorated for Christmas, though those lights are really only in that one spot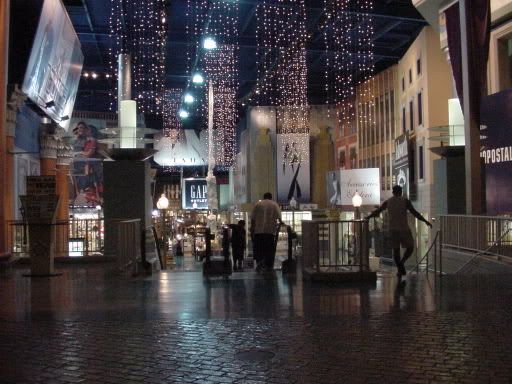 So after a quick breakfast buffet (the cafe had a huge line), we hopped back in the vehicle (and I returned to napping), and headed the rest of the way into Vegas.
(cont'd)