I mean mini!
I only went to the Tower of London and Kensington Gardens, and didn't take many photos, but thought I'd post the ones I did cos I'm nice.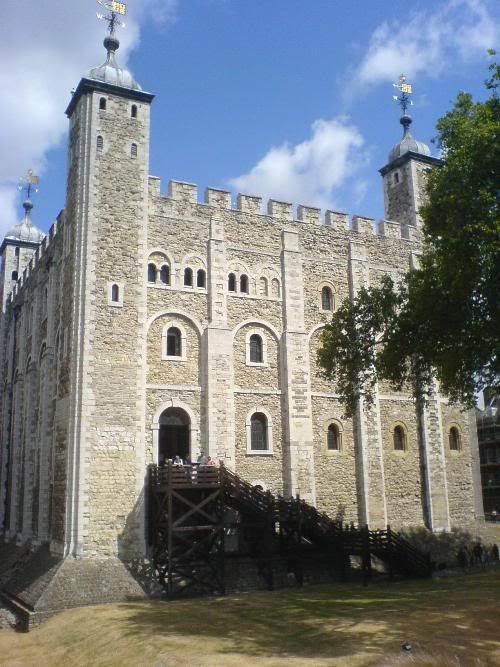 The iconic White Tower, which most people think of when they hear 'Tower of London'.
Me in front of Traitor's Gate, where prisoners would enter the Tower from the River Thames by boat. Famous users of this Gate include Elizabeth I as Princess Elizabeth, and her father's fifth wife Catherine Howard.
See; not many at all. I'm sorry.
I'm off to bed.