For my 20th birthday I went on a multiple phase trip with my mom.
Phase One
: Oakland Museum's DL 50th Exhibit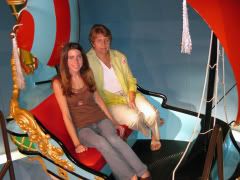 I loved the exhibit. It was much larger than I expected and there were some interesting pieces. We spent 2 hours there and I think by the end my mom was done with the Disney.
Phase Two
: Lunch at the Rainforest Cafe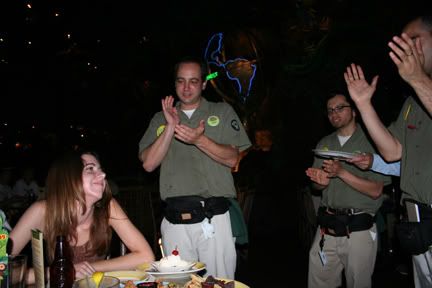 Phase Three
: We went to Coit Tower...it was my first time there. We just kinda stumbled upon it and decided to stop to take some pictures. It was a wonderful place to view the city.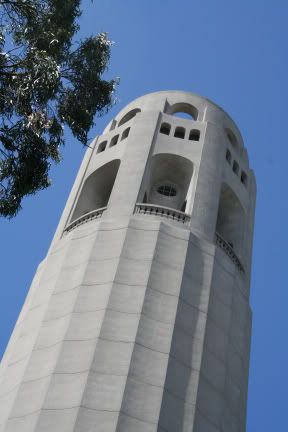 Coit Tower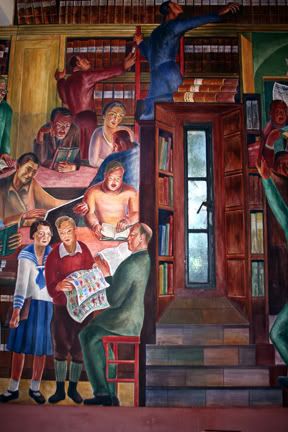 One of the murals inside of the tower.
Views from the tower.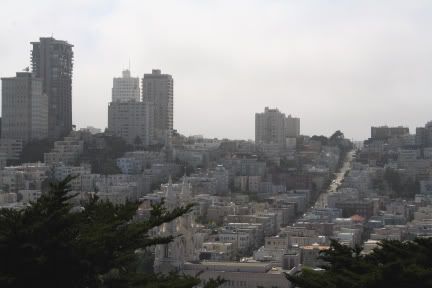 Phase Four
: My mom had the incredible need to go to Lumbard Street so we searched it out and took a ride down it.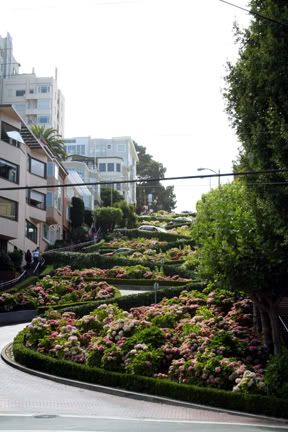 View from the bottom...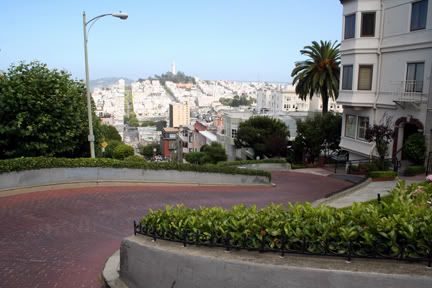 ...and on the way down.
Phase five
: The five hour drive home!!!!