We went to the parks on both Friday and Saturday night (will post about it soon) At any rate...

Dusty, SusieP., Grumpy4, and I went to the Orange county Performaing arts center to check out the last Performance of Dirty Rotten Scoundrels featuring Norbert Leo Butz (yeah that's his stage name anyway) in his Tony winning performance as Freddy Benson. So we met across the street from the theatre at one of our favorite places, Jerry's Famous Deli.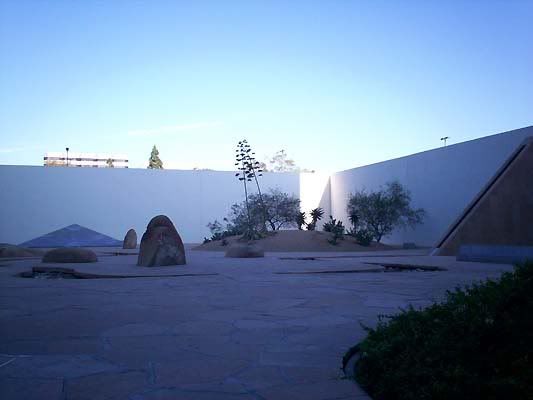 The garden built behind the parking structure.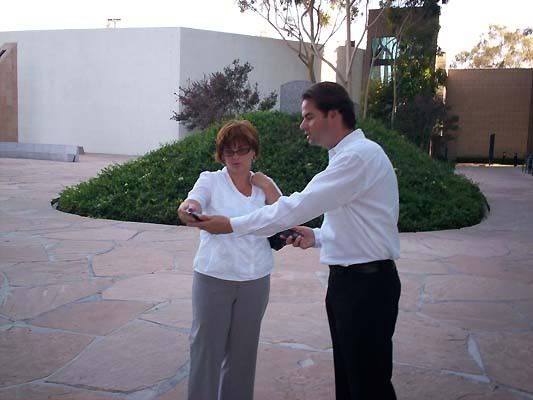 SusieP. meets up with us
SusieP. arrived as we did. We went into the restaurant and got a seat. Grumpy4 showed up right after that.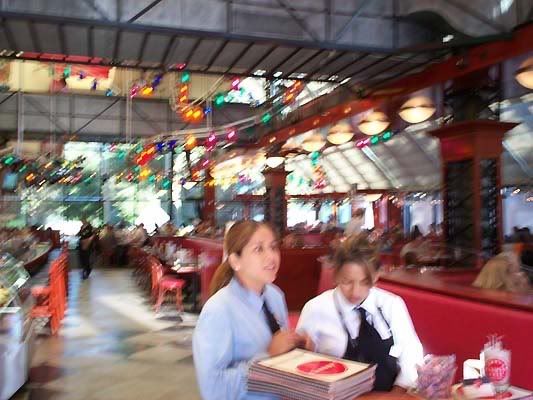 I ordered a Citron Martini. YUM!!!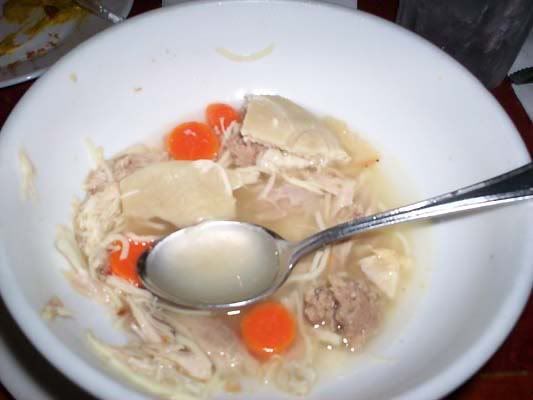 I got some fabulous Kreplach
After dinner we trekked over to the theatre.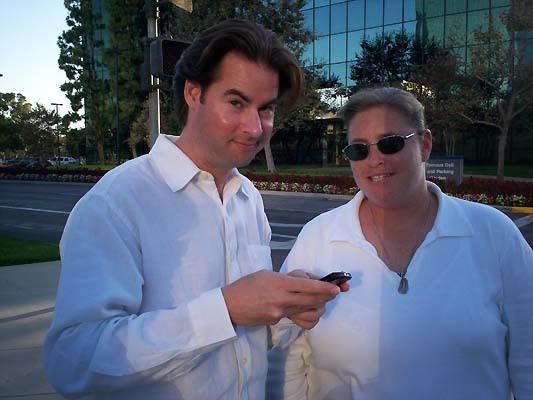 Dustysage and his "wife" Grumpy4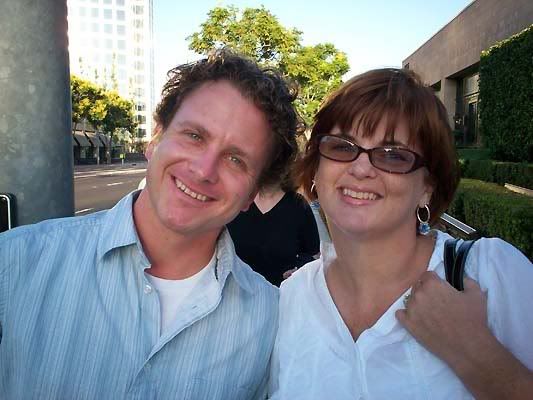 Fishbulb and his "wife" SusieP.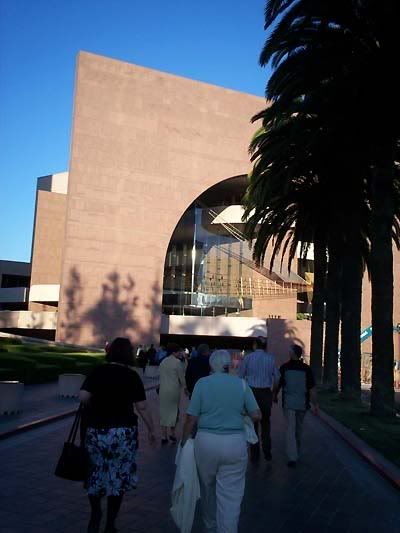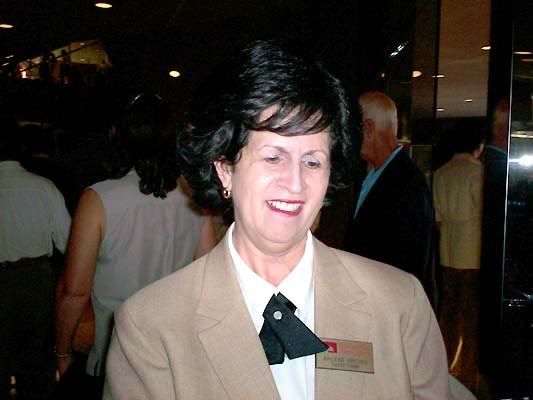 look at that amazing wig on the ticket lady!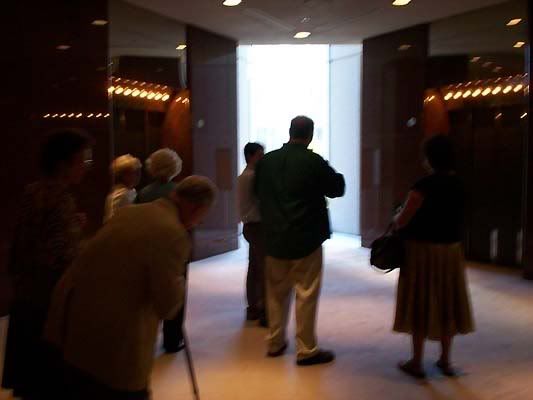 Lots of older patrons waiting for the elevator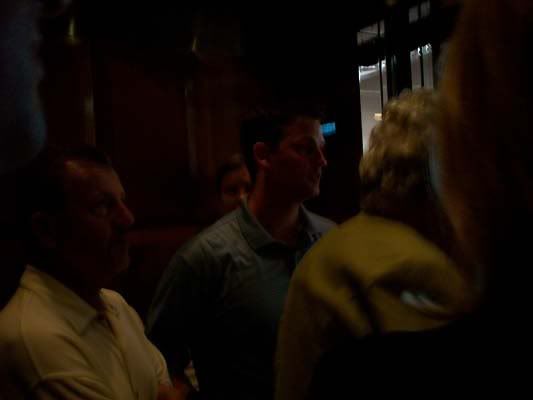 Find the Grumpy4 in the elevator!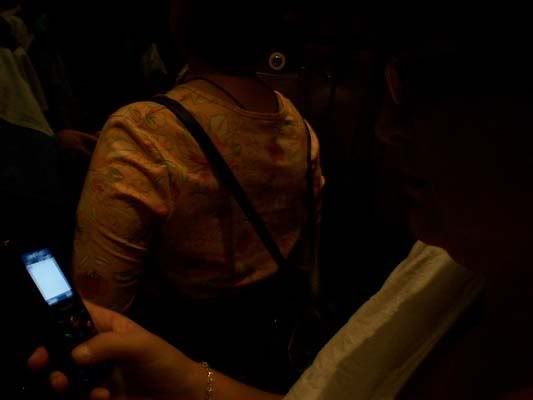 SusieP. Texts in the elevator
We found our seats and the show began right away.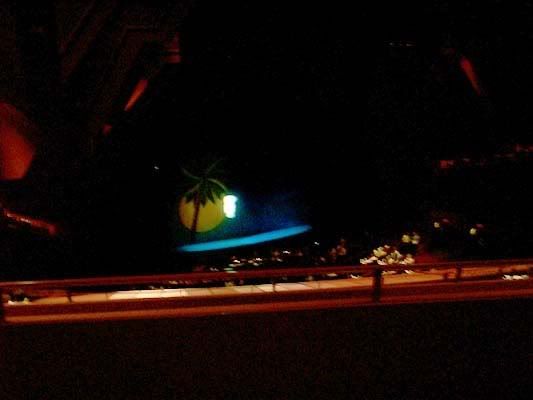 During intermission I made a be-line for the bathroom and then poked around the lobby.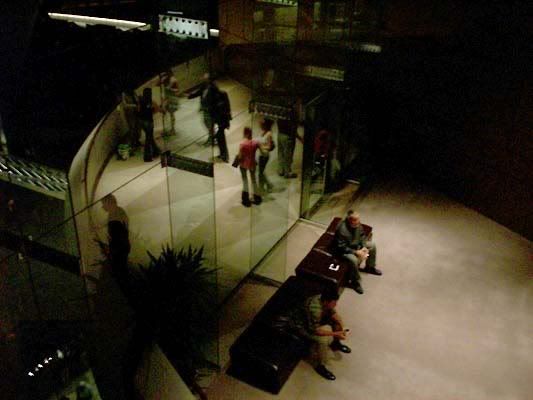 The outdoor balcony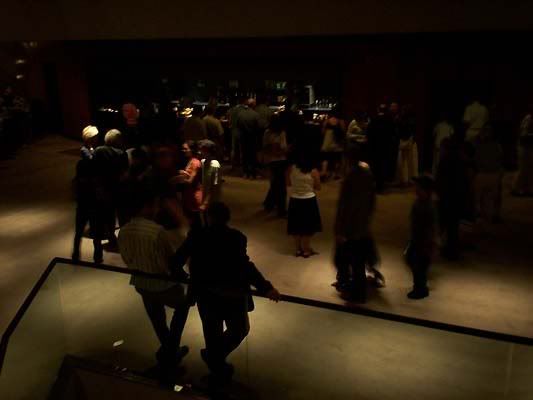 okay so tell me. If the line for drinks is 20 minutes long, and
intermission is only 10 minutes long, then how can Joe
Theatre goer grab a soda, use the bathroom
and not wriggle through the second act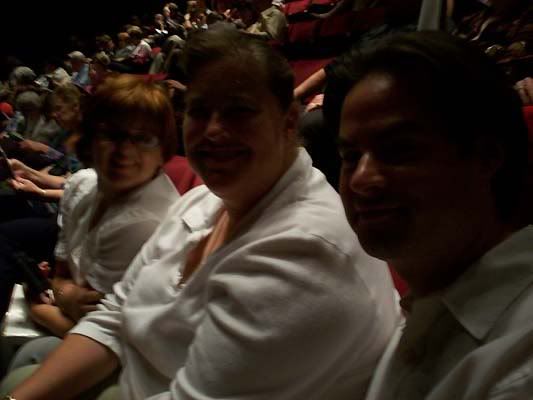 Back in our seats and ready for act 2
The show was nutty and hysterically funny. The music was inventive and fun without being over the top or too "The Producers". I went in to the show mildly interested and came out humming tunes from the show. I won't give a full on review here but it was a real improvement on the source material.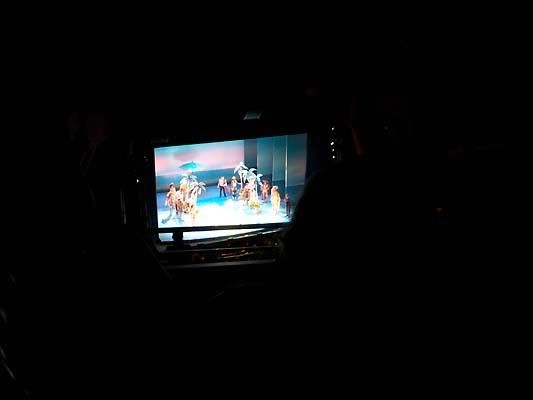 The show ended and we made our way down the HUGE stairwell.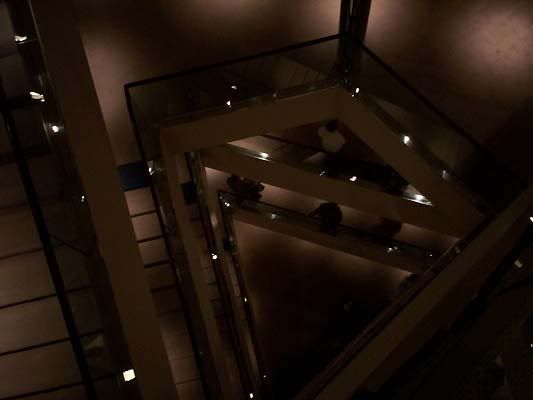 At least they didn't have broken escalators.

We made our way out to the cars and said good night!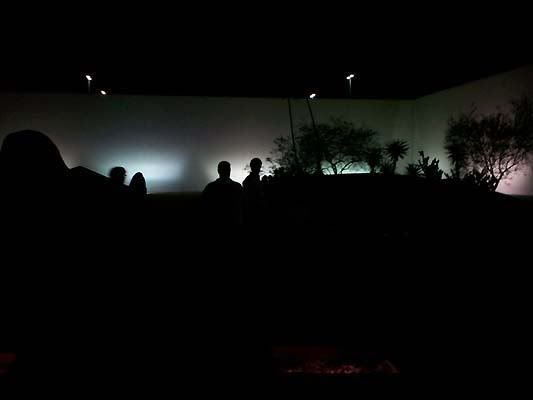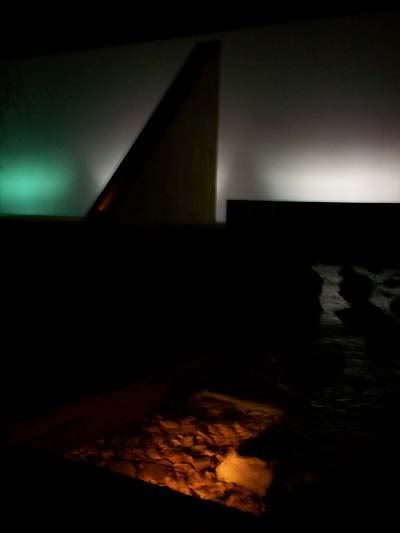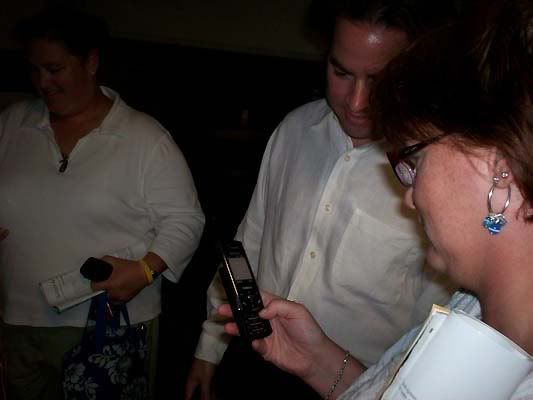 As we approached an intersection I heard "Ohhhh Look at those hot sexy guys!"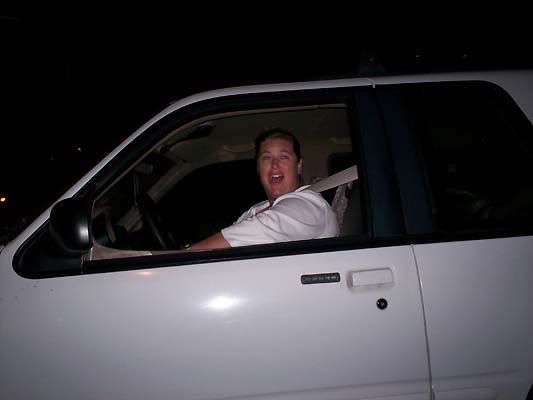 It was Grumpy4.
And there was our little night at the theatre.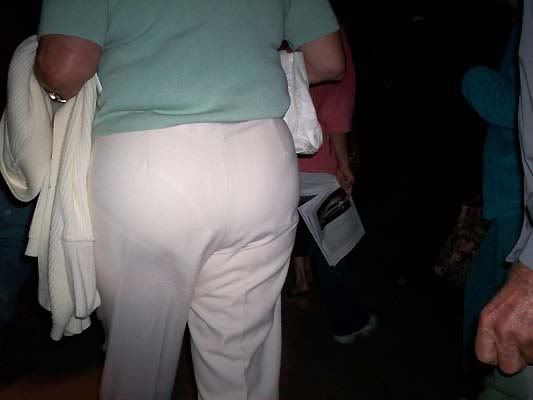 THE END