Adam and I flew over to Los Angeles for the weekend (Sept 8 - 11) and here a a very few photos I took.
A lovely garden and City Hall in Pasadena.
Me and a model train at Travel Town, Griffith Park.
Me during my whirlwind two hours at Disneyland.
Me again in front of Disney's El Capitan Theater in Hollywood. (Yes, we had ice cream at the Soda Fountain - I think Haagen Dasz is better.)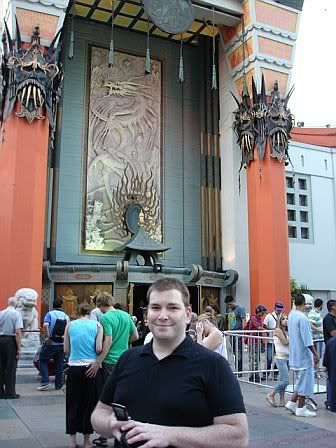 Adam in front of the Chinese Theater in Hollywood.