I've posted this in the Skeptics club also, but this is an amazing first for photos from space. Even if you're not an astronomy geek like me, I think you'll like this.
Mars Reconnaissance Orbiter (MRO) is the spacecraft with the amazingly high-resolution HiRISE camera onboard. How high-res? Heh. Feast your eyes on this: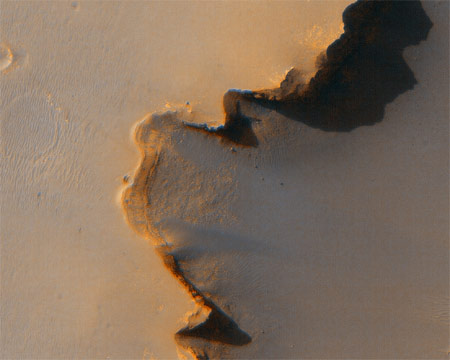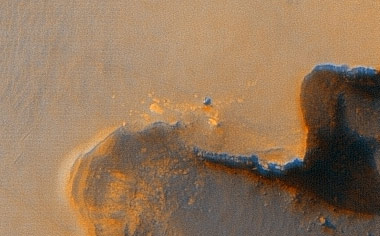 That silvery bump in the image is the rover Opportunity as seen from MRO in orbit around Mars!
see
has been taking amazing pictures from close up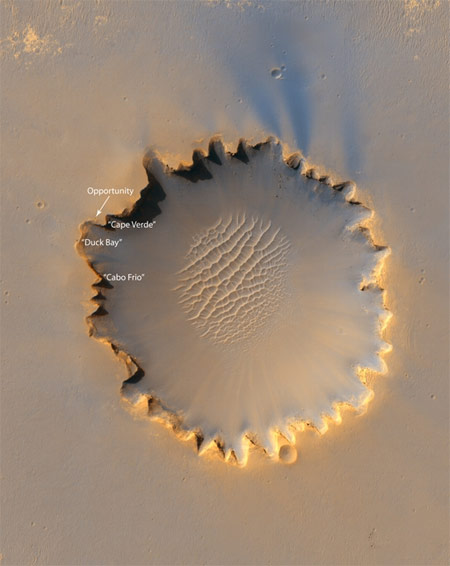 Gorgeous. Look at how the edges of the crater have collapsed in little landslides over the eons, and check out the detail on the dunes in the center.
And Opportunity is right there! We can see it!