Yesterday my youngest son got picked to participate in the Jedi Academy! It was put on really well, I was very impressed. The looks on all the kids's faces were classic. They were all so excited! This made my son's weekend, if you have kids that are Star Wars fans defintely check this out!
When he first got on stage in his Jedi robe with the lightsaber
Activate!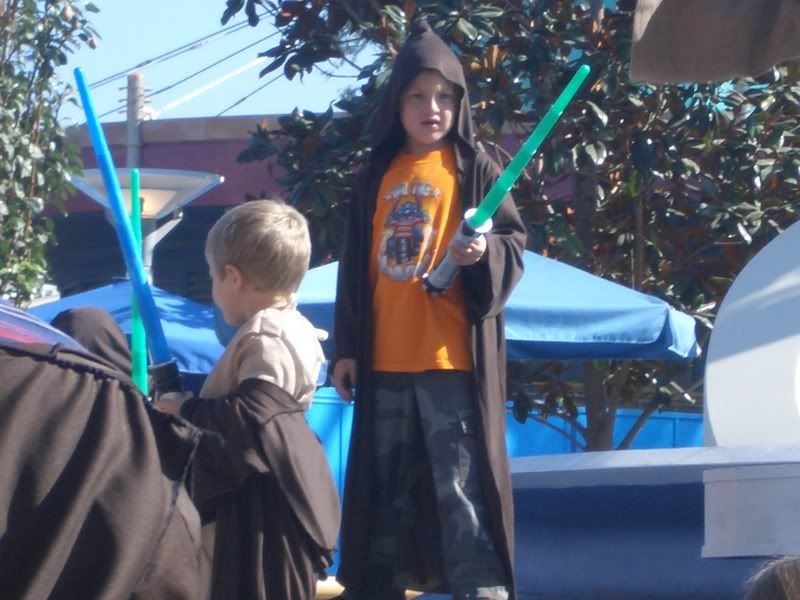 Left Shoulder-The Jedi Master taught them "some moves"
Duck!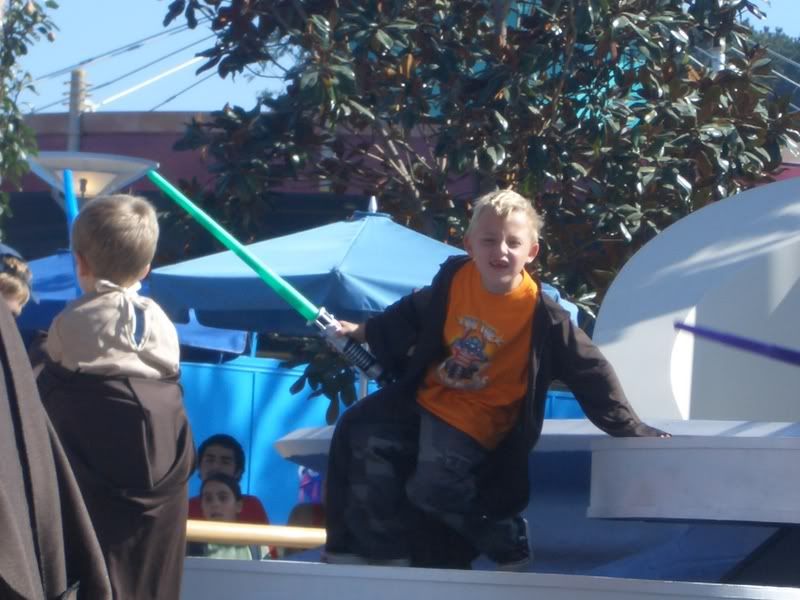 Battle with Darth Vader!!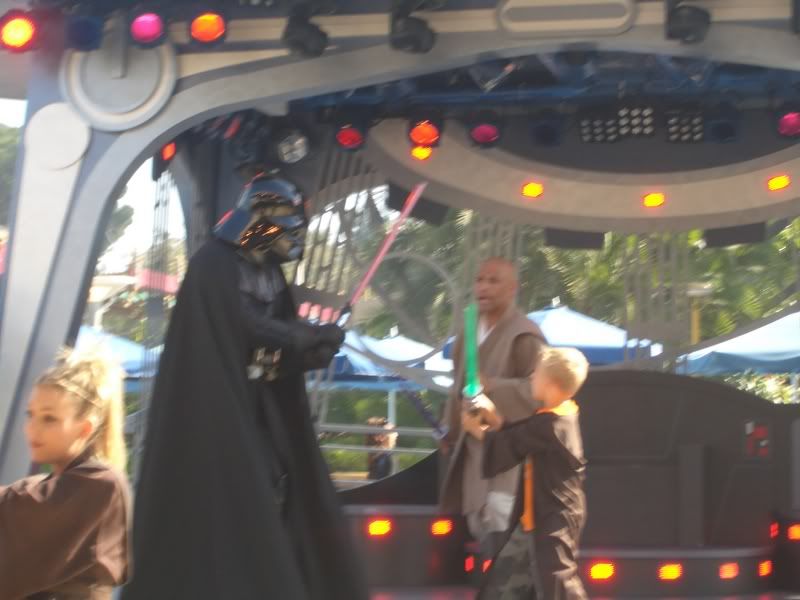 More Vader Battle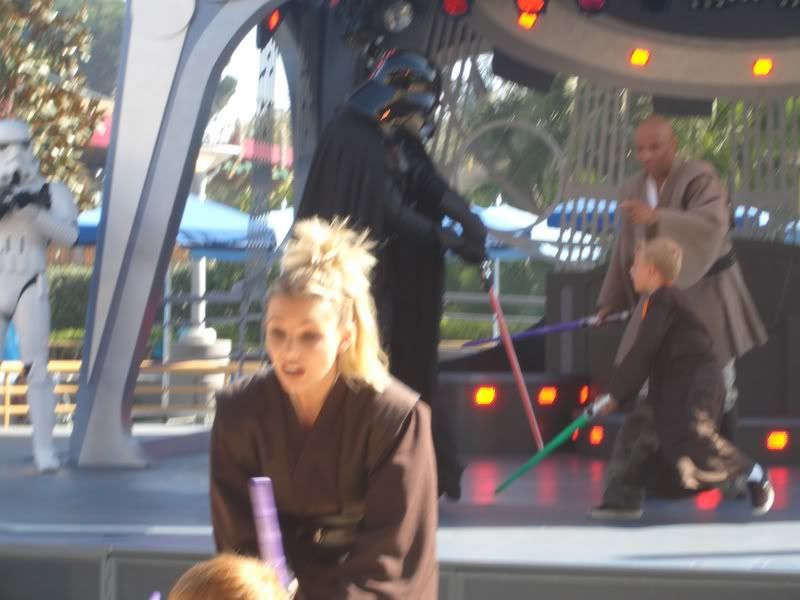 The newest Jedi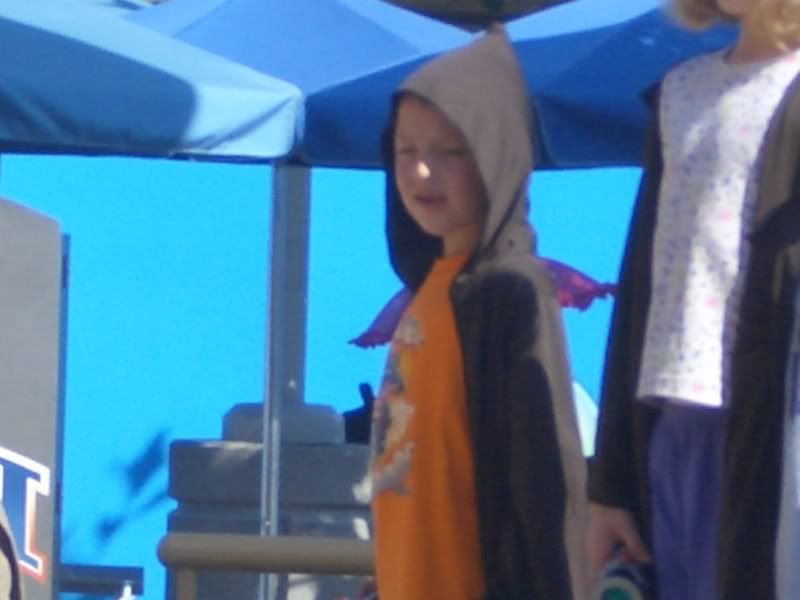 The Jedi Diploma!