Im talkin about Halloween costumes! Here are the costumes that i promissed everyone i would show... and i encourage others to show what they were this halloween! k?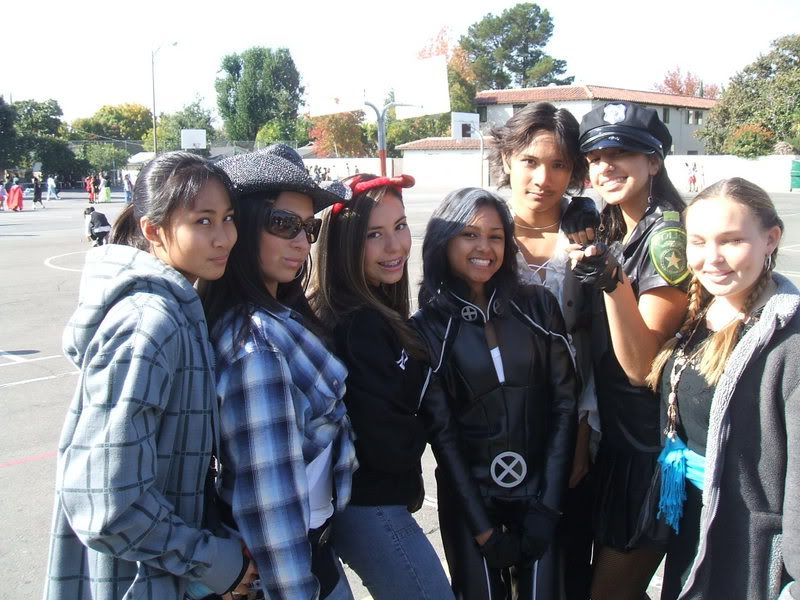 Here is my sister with her friends...Shes the one in the middle with the Storm Costume...Yes...i made the costume by hand (without a pattern!)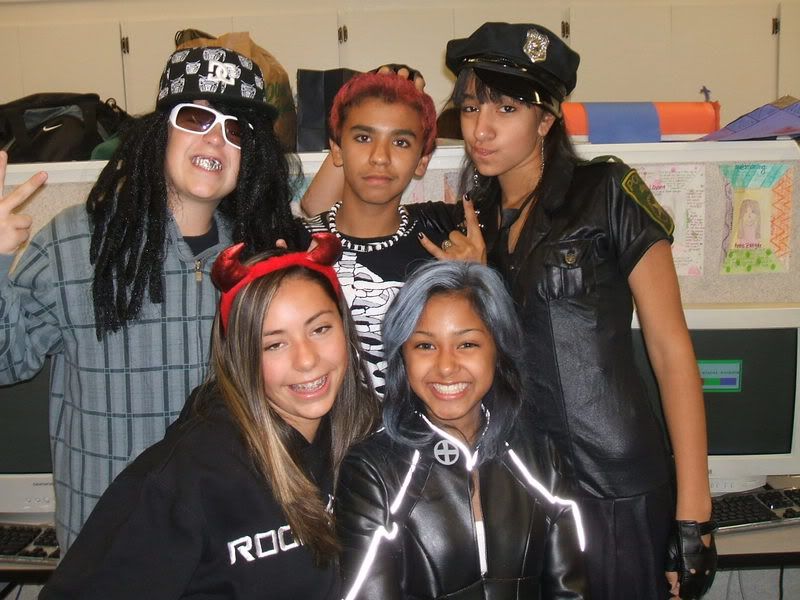 heres another...see how it glows with the flash..SOOO COOL. No?
This is my dads Barbossa...hes the one on the far right...and im on the far left. My uncle is jack in the center. I also sewed my dads costume by hand...and as acurrate as i can get it (minus the belts).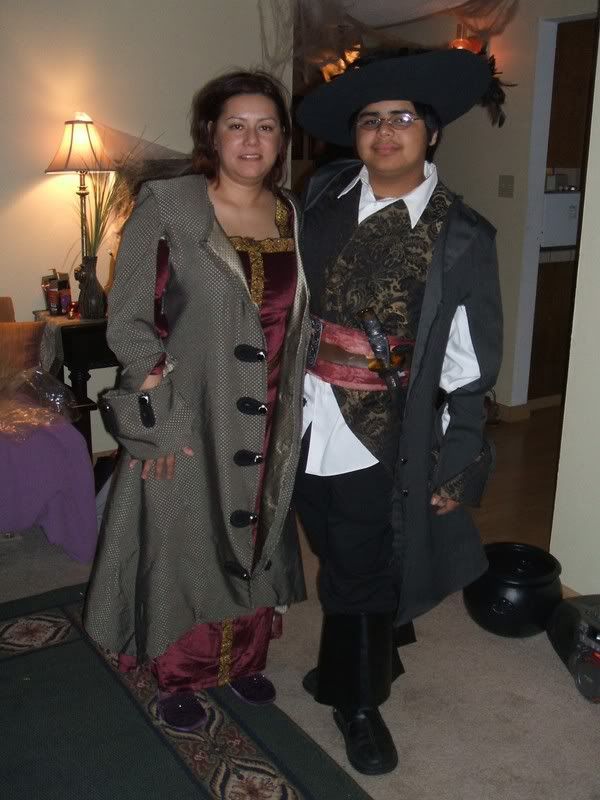 Heres a better view of my dads coat...kinda wierd cuz my moms wearing it...it got cold i supose
So yea! lets see some fotos!