My wife and I just got back from one of the most beautiful spots in the country.
First of all, a bit of history:
Some wonderful friends of ours bought their home in Yorba Linda in the OC back in the early 1990's and spent a little over 200 grand on it. It was about 2500 square feet, had a very nice backyard, four bedrooms, two baths, etc, etc.
So last year, they decided to move back East to be closer to family and sold said house for something in the low 900's!
Can you see what's coming next? Do you know what you can get for 900,000 in Virginia? That's right. A 5000 sq foot home sitting on ELEVEN acres complete with four pastures, woods, a barn, a creek, swimming pool, and some of the most breathtaking views of the blue ridge mountains I've ever seen.
So....my wife and I dropped everything last week in order to enjoy some R&R with our friends in Virginia and to catch a glimpse of the last leaves of the year.
Here's a shot of their home (imagine all colors brighter and cleaner as I was taking these stills with my video camera which only has a couple of pixels):
Their backyard:
Another view from the front:
Some shots of their "neighborhood:"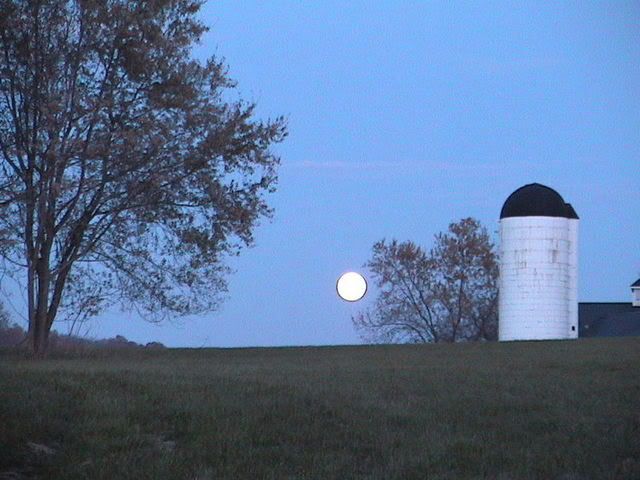 We ducked into Washington DC which was about an hour away. It was a pretty quiet night as both houses of Congress were home biting their nails:
Just over the hill is the Shenandoah River:
So...why llamas? Llamas are EVERYWHERE in their neighborhood. One of the top llama kings in the country lives right down the road from them. Apparently, you can get some hefty tax breaks if you have livestock on your property.
So we had an incredible time with our friends. Temperatures were in the 40's and 50's, leaves were still changing, deer roaming in their backyard, historical landmarks everywhere you turn, rolling green countryside with miles of white fences...it was just what we needed.
And then we came home to a record breaking 97 degrees last Tuesday.
:bang:
I would move tomorrow, but there's this nagging problem of finding a job, and all of my friends from back East warn that a person should spend a Winter and a Summer there before moving. But being a person that loves the seasons, I would still move in a heartbeat if given the opportunity.
Maybe some day....