I spent New Year's Eve at Chicago's Navy Pier. This is the very first photo that I took, when I disembarked from the Chicago
Avenue Bus.
I changed the setting on my camera, and I got this shot, also, of the front entrance of Navy Pier.
There were lots of taxi cabs arriving for the festivities. It was New Year's Eve, after all.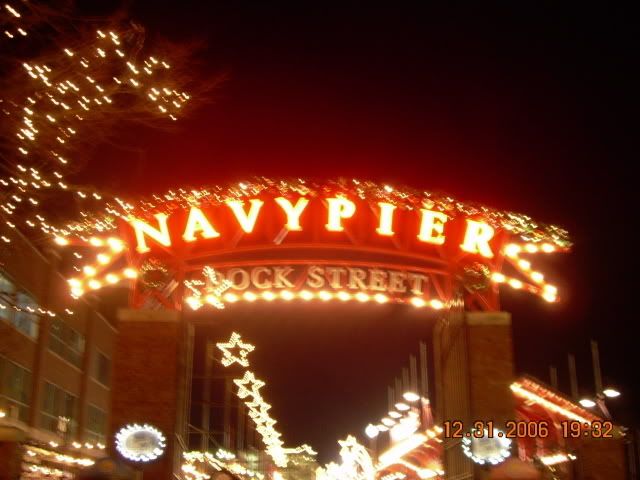 We decided to walk outside, and we passed under the famous Navy Pier sign.
The Pier was all lit up for the holidays.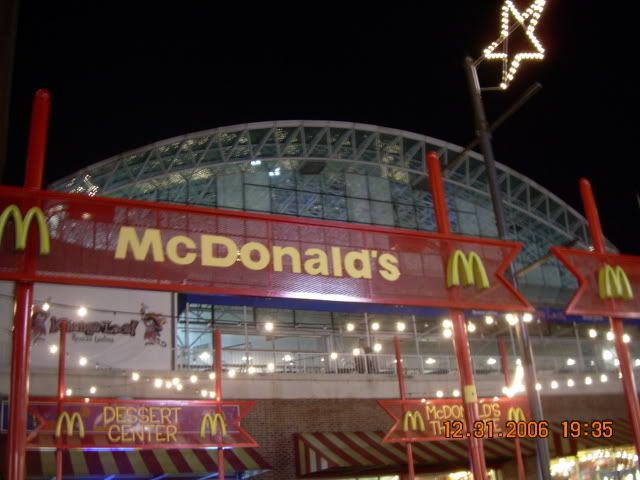 McDonald's is everywhere.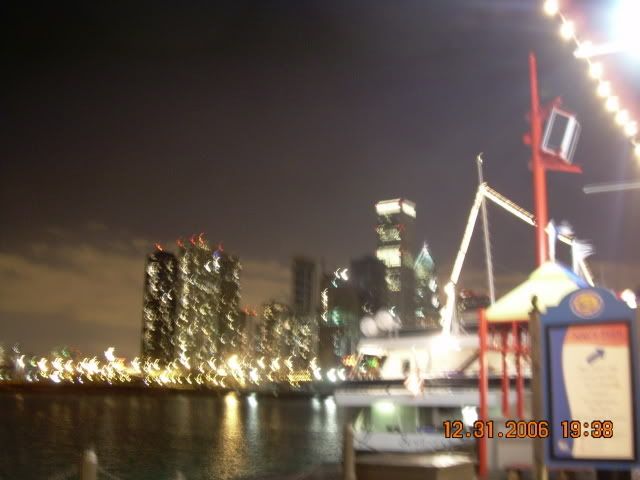 That's south of Navy Pier.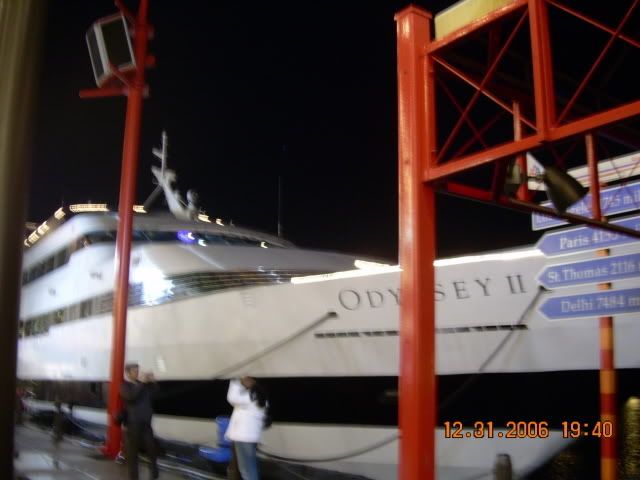 That's one of the many large ships that cruise on Lake Michigan.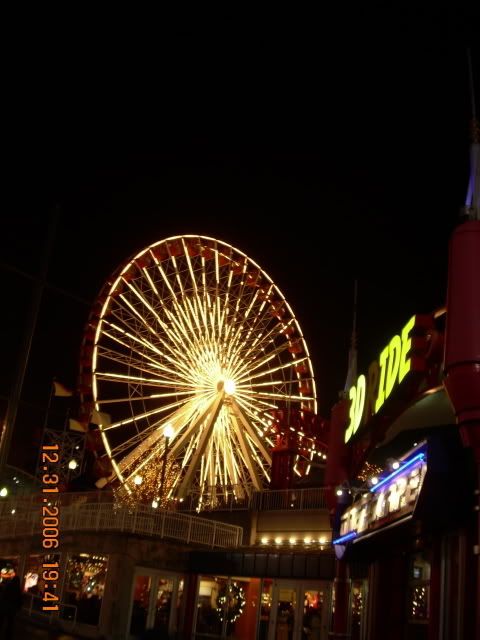 The famous Navy Pier Ferris Wheel. I wanted to ride it, but it wasn't boarding any riders. The night was a misty, rainy one.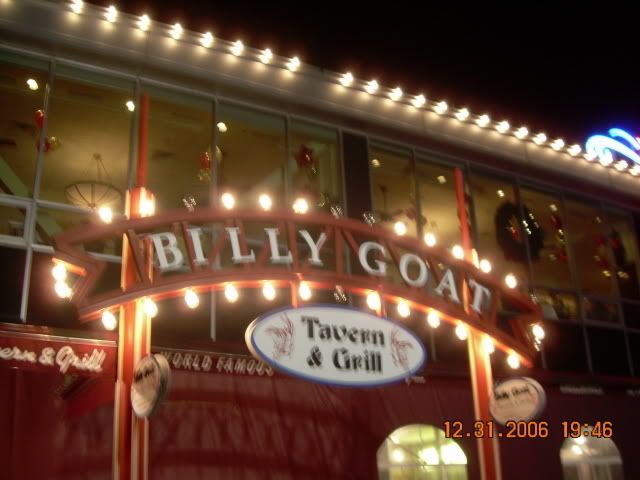 Navy Pier has one of Chicago's 5 Billy Goat Tavern Restaurants.
Our dinner for the evening was at the Riva Restaurant. This is that restaurant from the outside which faces south.