So last week, after Christmas, my dad, his wife, Talon, and myself headed up to Tahoe for some winter sports fun.
We were a bit late hitting the road, so we didn't make it up the mountain in time for afternoon skiing the first day. In fact, we just barely got up the mountain before it began snowing (YESSSSS!)
Then it rained. (Awwwww)
Then it snowed again... all night. (YESSSSS!)
Making for some lovely views in the morning: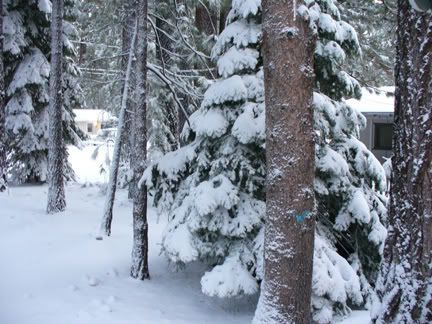 Hehe... did I mention it rained?
Anyway, next day, we skied Heavenly. By the way, NoCalers can get discounted ($62) tickets if they go to their local Albertson's for tickets before heading up the mountain. Which, being a holiday weekend, saved us like $13/ticket!
This lift is either Patsy's or Groove, can't tell
That's Talon with the Powderbowl Express lift behind him
Me at "Snow Beach" which is the little warming hut in that little valley at the base of Patsy's, Groove, and Powderbowl Express lifts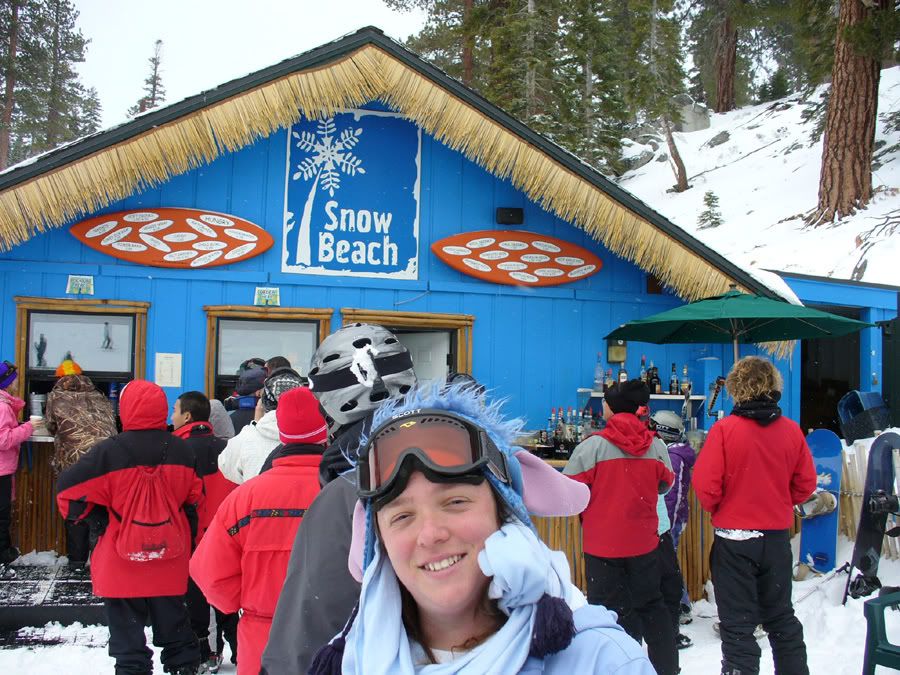 Good place to enjoy a cup of cocoa (or cuppa sumpin' sumpin', if you're into skiing buzzed, they have a bar there. Personally, I opted for the cocoa.)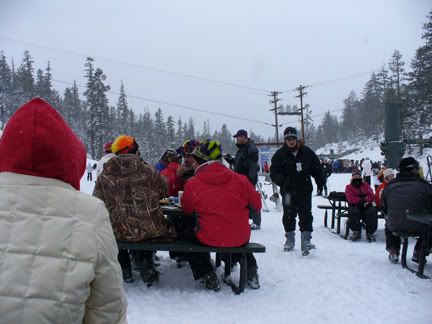 Snow Beach again, but this time with a view of the Patsy's run behind it
View of the lake from "Mambo", the run I like to call "the green that isn't a green" because there's a section in it that I might generously call a hard blue, but feels like an easy black diamond (which I DO NOT ski). This is the "green" part of it though.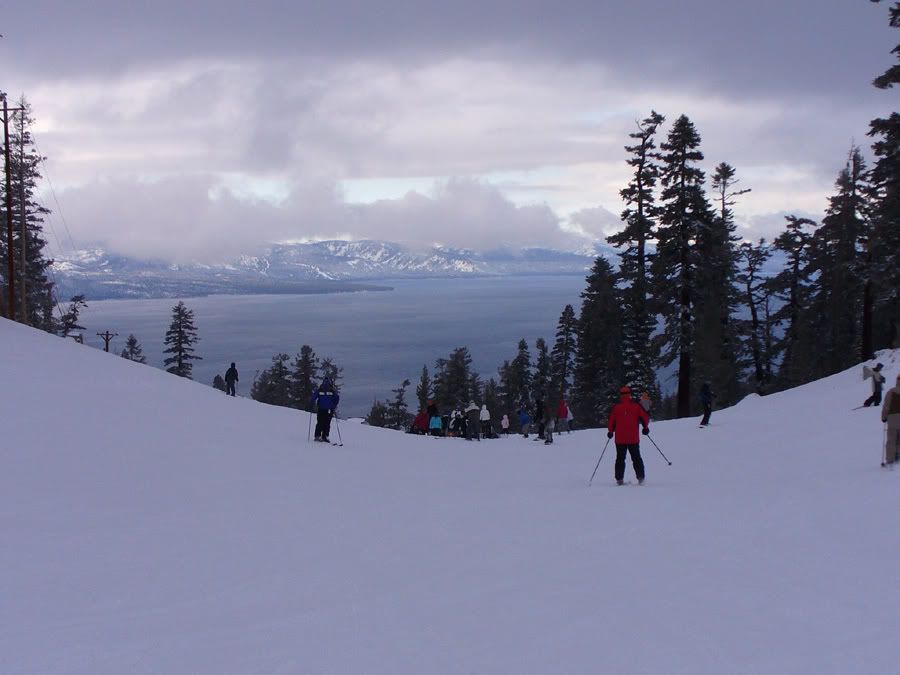 There's the Lakeview Lodge, home of the $13 burger grill. They ran out of fries while I was there and had to have some sent up the mountain! But hey, the fish n' chips (once the "chips" arrived) was darn tasty. They have quite the gourmet selection going there.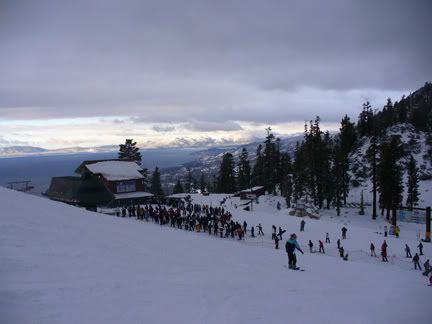 Snow cover was still pretty light, but it'll get better as the season wears on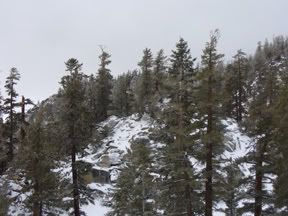 One thing you can say for Heavenly... great freakin' views!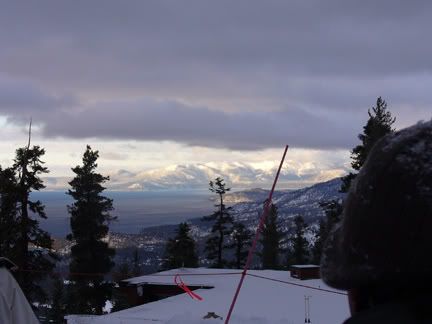 Oh yeah, and sunsets too!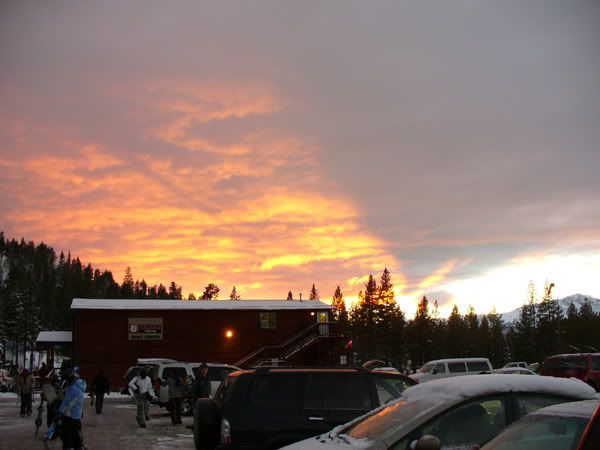 Next day dawned bright and beautiful... and a bit windy. Okay, REALLY windy. They actually SHUT THE MOUNTAIN DOWN it was so windy. They were saying 100mph winds on the slopes, with gusts to 120! Just look at the snow literally being blown off the mountain (remember, it was sunny, not a cloud in the sky, save for the one being formed by wind-driven snow!)
So, no day 2 skiing for us, but one really great day. For those of you who have never skied in Tahoe, ya gotta do it!
So far my favorites are Heavenly and Northstar-at-Tahoe. Heavenly because, well, it's freaking huge and awesome and Northstar because it's got a really cool, laid-back vibe (and firepits with adirondack chairs around them outside at the base lodge, can't beat that!) Didn't get to Northstar this time around, but hopefully sometime soon.