A few of us decided to head to Universal Studios Saturday.
I met G4 at the front gate at about 9:30, to ticket lines that werent that long, but people seemed to be taking forever. After we got in, we decided to process our annual passes right away as to avoid lines that we knew would be long as the day went on. We were greeted by a 5 minute wait time. After that, we headed to get food then wander around while we waited for justjohn and Simply Sabrina.
Sean Bean cutout advertising "The Hitcher"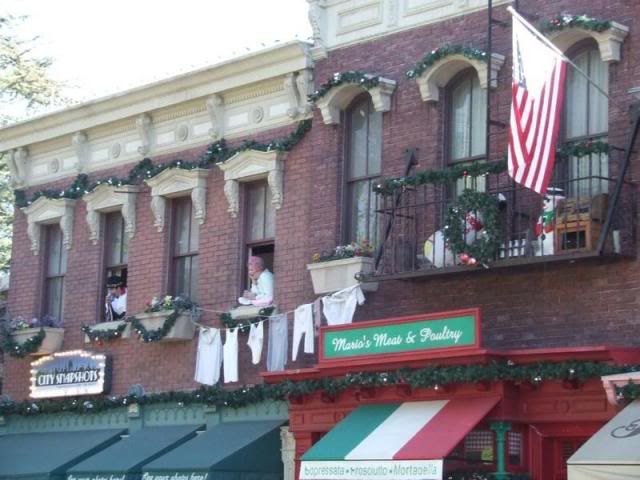 The people in the windows were making comments about everyone walking around.
The Backside of the old Wild Wild West Stuntshow
The Universal Christmas Tree
Look! Its King Kong.
One of my favorite movies
We then met up with JJ and SS and went to animal show. Personally, I thought it was better when it was the animal planet live show. It was really short this time.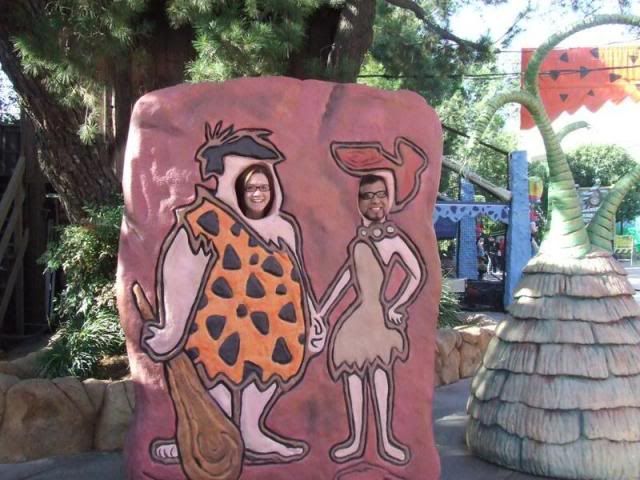 Wait a minute, thats not right!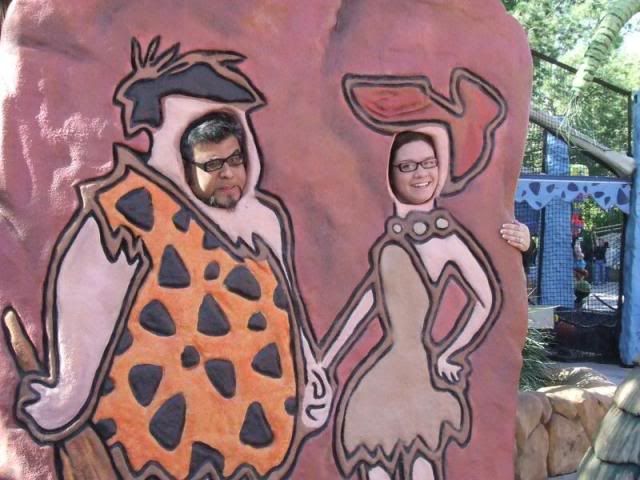 Oh, there we go.
We went to watch Shrek 4D
Then time for the escalator ride down to the lower lot.
We rode The Mummy (jack that was for you)
Afterwards we went to the sound effect stage show, and after that we got in line for Jurassic Park. While in line, they had "tecnical difficulties" so we got out of line and met up with dmom and her family. We rode the escalator ride back up again and went to get in line for the backlot tram.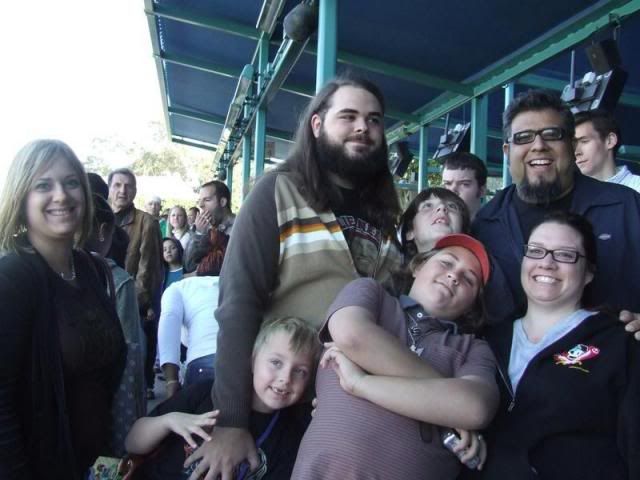 Girls in the front row, boys all in the back
Instead of going over the collapsing bridge, we now went to a thing for Fast and the Furious :Tokyo Drift
Dancing cars :sleep:
Look its Jaws!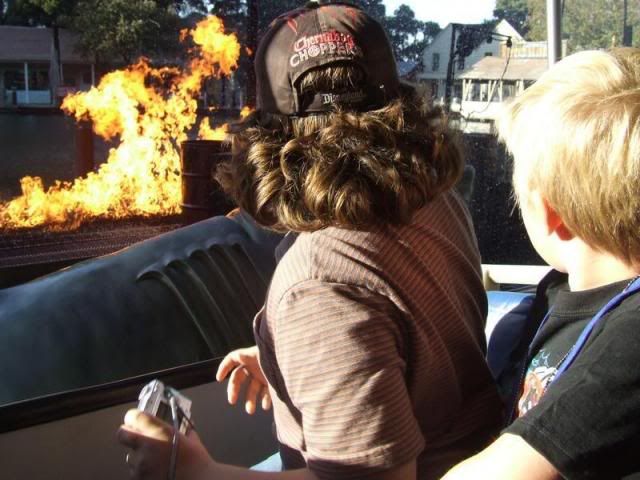 G4, SS and me
SS, me and dmom
After the tram, we met up with MissChristine and walked out to CityWalk for dinner at Saddleranch.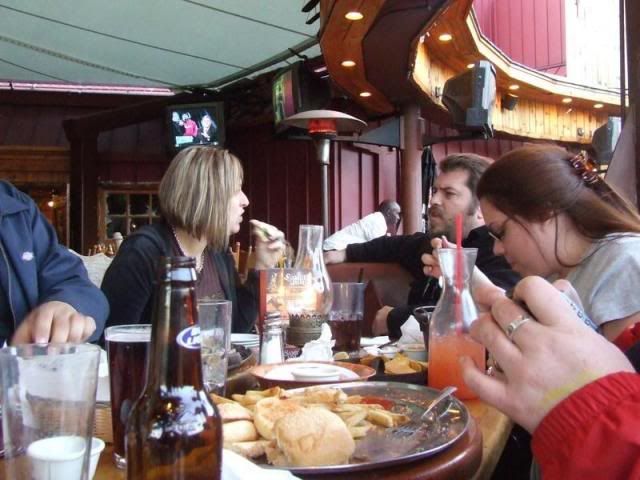 justjohn getting ready to do the robot
As it got later, they brought marshmellows out for the kids to roast
kyleicious roasting his marshmellow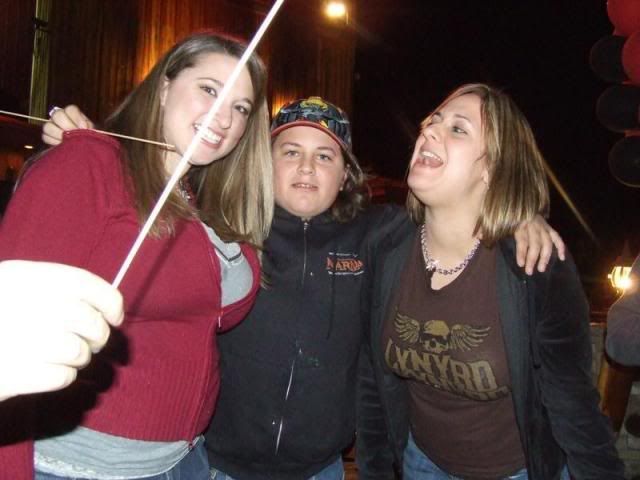 MissChristine,dmom and dkid1
Then the ladies went to do some shopping
Then we walked back to the restaurant where the boys were finishing watching the Dallas game (dallas lost
) and G4, Christine and I all said goodnight. We were in for a long day Sunday.
More to come.