You know you love them, you know you look good in them (I don't but I think these pics are WORTH sharing with you all)
So post pics of you and your loved ones in hats!!!! These pics were taken Sunday night!!!! (Note: my hair is not in it's usual flip form, so I DO apologize. I am not responsible for any confusion this may cause to veiwers )
NeverNeverland (Lori Beth) Models the latest in straw hat hut wear!!!!! This is sure to keep the UV rays out!!!
Theresa shows us how the ghetto look can look HOT!!! :lol:
Hmmm, this hat is sooooooo 5 summers ago. White is OUT!!!!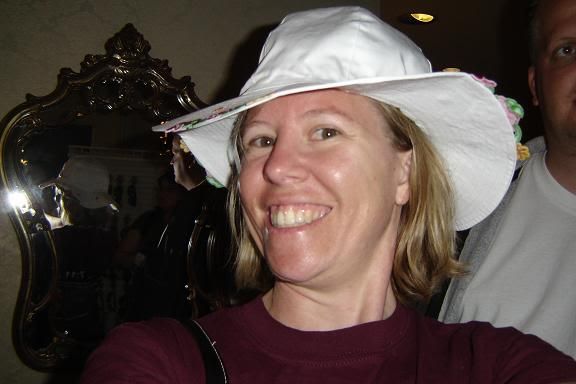 This Micechatter loves his pointy pink hat!!!! (He's gonna kill me for this)
Aren't we the cutest????