Tonight I would like to present a "That Takes Skill!" award to the individual responsible for the following conundrum...
As I was driving home from an amazing night at El Capitan, I noticed about 5 police cars at the Washington Mutual down the street... I asked myself why so many cops... did someone try to rob the bank?
And then I saw it...
Lets take an even closer look...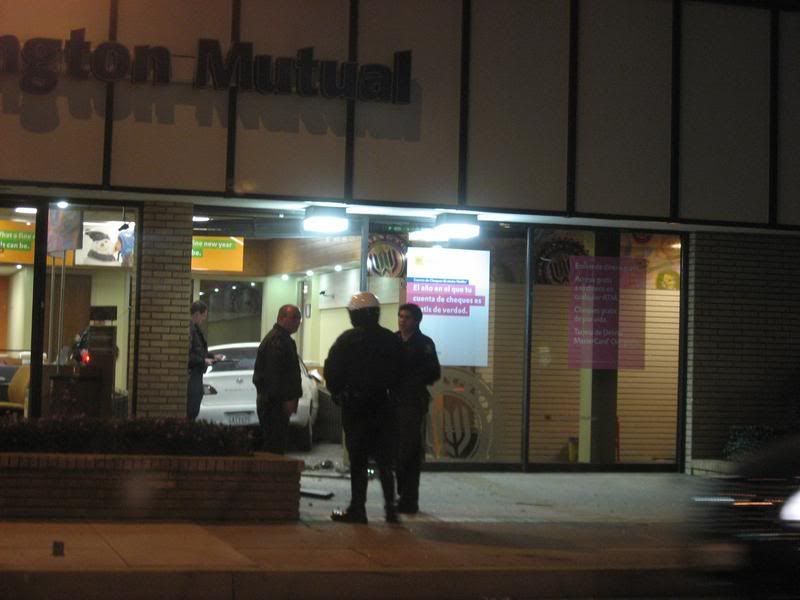 Do you see it yet? Closer...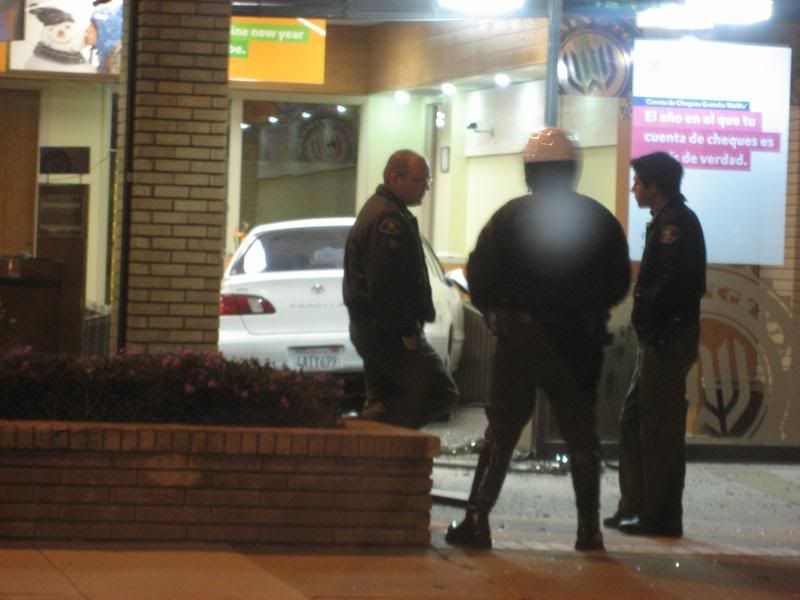 Yes, you're seeing that right. A car drove onto the curb and into the Washington Mutual. At first it didn't click... I saw the car inside but thought maybe it was for a giveaway, but then logic took over and I stared more intently to see the huge glass pane gone. Phillip and I were boggled as to how exactly he pulled that one off as the car shows no major sign of damage from our vantage point.
Mr. Reckless Driver Man, Sadako salutes you, because... That Takes Skill!