Okay- Everyone is always sharing pictures and stories from the MiceChat meets at Disneyland so I thought I would share the "Mini Meet" that Dramaqueen and I had over the Memorial Day Weekend.
We met for lunch in Sioux Falls, South Dakota. We had a great time and I just can't say how happy I am that I feel I have made a true friend here at MiceChat. I think many people here have made connections with others here that may prove to be great and lasting friendships. Just another reason MiceChat is the best board on the internet!!
This is dramaqueen and her very funny and very sweet husband. The are such a great couple.
This is my husband and my son who as kind of grumpy and thankfully fell asleep about halfway through lunch.
This is me and dramaqueen in front of the restaurant.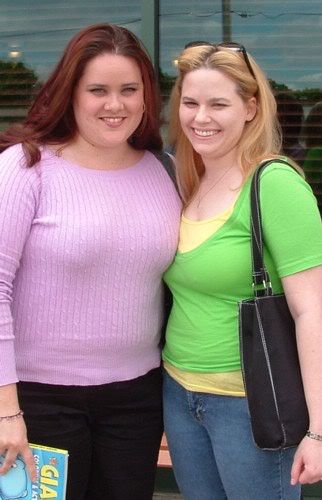 We had a lot of fun, even though we couldn't meet at Disneyland like most of you do!! But I know we are both looking forward to making trips out there to be a part of some bigger meets!!