So, let's say you wake up one morning and look out your window. You see a sweet blanket of white snow all around your house, up and down the street, heck, the ENTIRE CITY is covered!!!!! NOW WHAT????
We here are Disneykat INC, have the answer. Just follow these simple steps to pure fun:
1. Dress warmly
2. Walking on snow can be tiring, so when tired, lean against a tree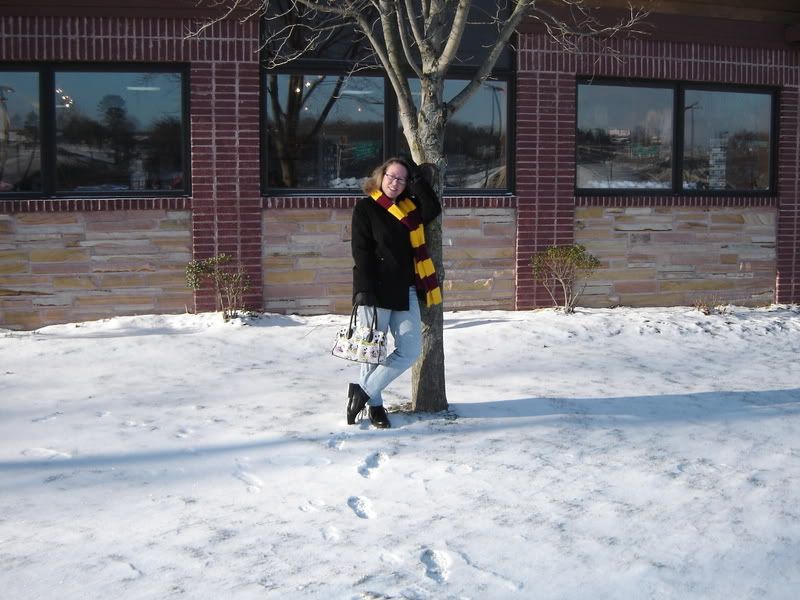 3. BE INFORMED!!! It is important to know that snow is dangerous. Our mascot at Disneykat Inc is Mr Dkat the chinaman. He is always happy to let you know that "When it's cold, bridges ice before the roads do; PROCEED WIT CAUTION
(That's Mr Dkat at the New River Gorge in WV)
4. Carry tissues. Boogers freeze in the cold
5. Carefully inspect all icicles before drinking from them. Yellow icicles are never a good sign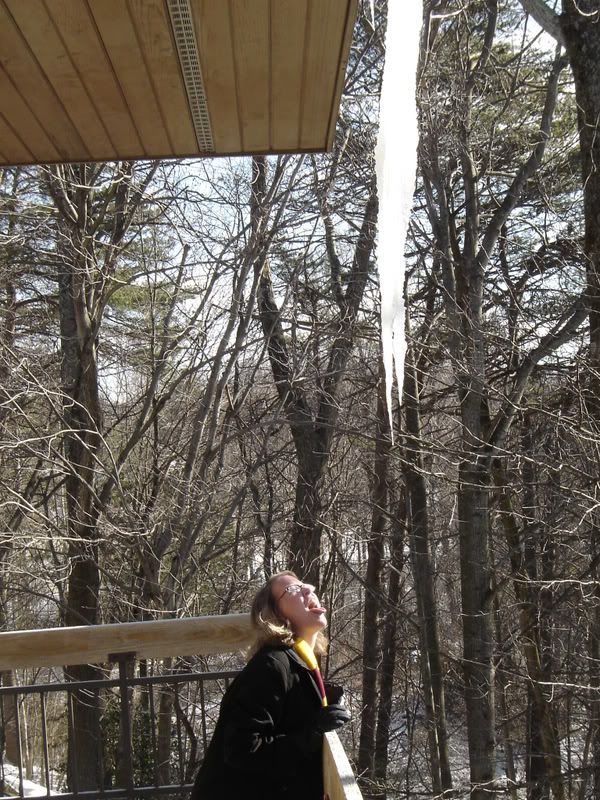 6. They can also be dangerous if they fall on your head
7. Yes, even rivers freeze in extreme cold
(this is where the Ohio, Allegheny, Monongahela Rivers meet in Pittsburgh, PA)
8. Find 2 cute girls who want to play in the snow with you. Kids are fun to play in the snow with because they are creative and you can be a kid with them and no one cares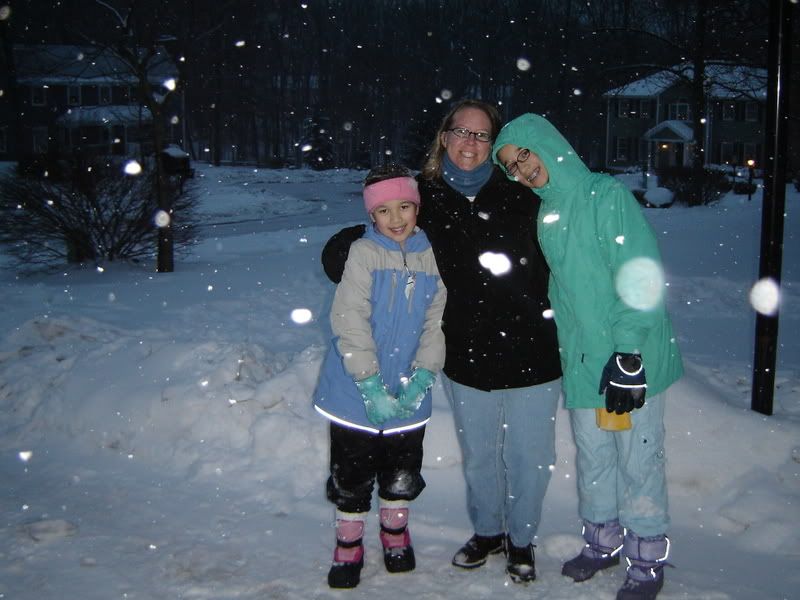 (these two cuties are our nieces)
9. Don't worry about the little one giving you puppy dog eyes from inside the house....she'll get over it . But she IS cute isn't she?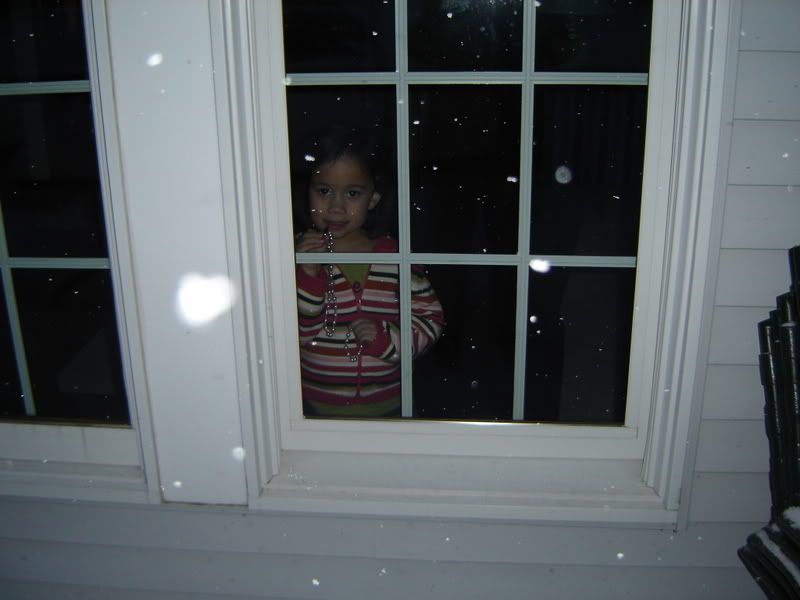 10. Test the depth of the snow in your front yard by jumping from the front steps directly into the snow
11. If jumping isn't your thing (some people have bad arches in their feet) you COULD just do the Nestea plunge into the snow
12. Make sure you eat plenty of delicious snacks before heading out for a full afternoon of play
13. Find an open field and run around yelling "IT'S SNOWING"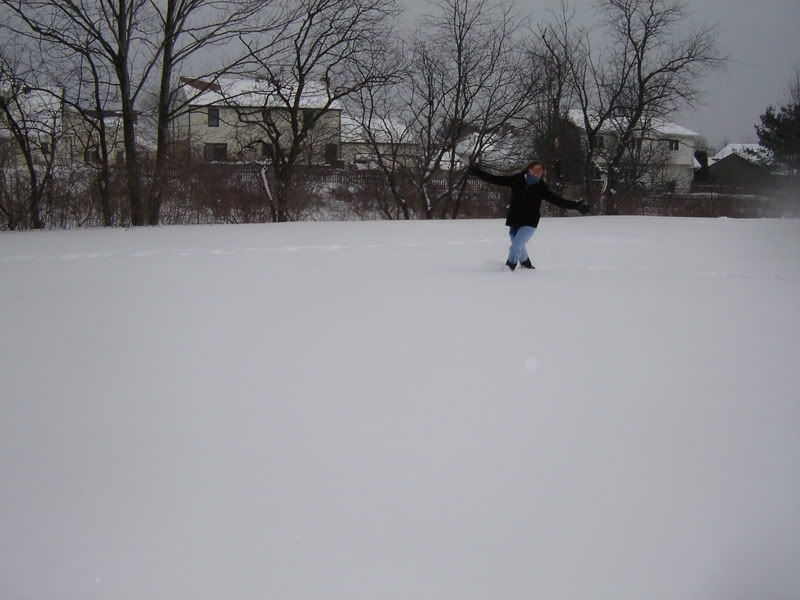 14. Then, fall on the ground in exhaustion and laughter
15. Fall in the snow with the cute kids you are goofing off with
16. Play on frozen playground equipment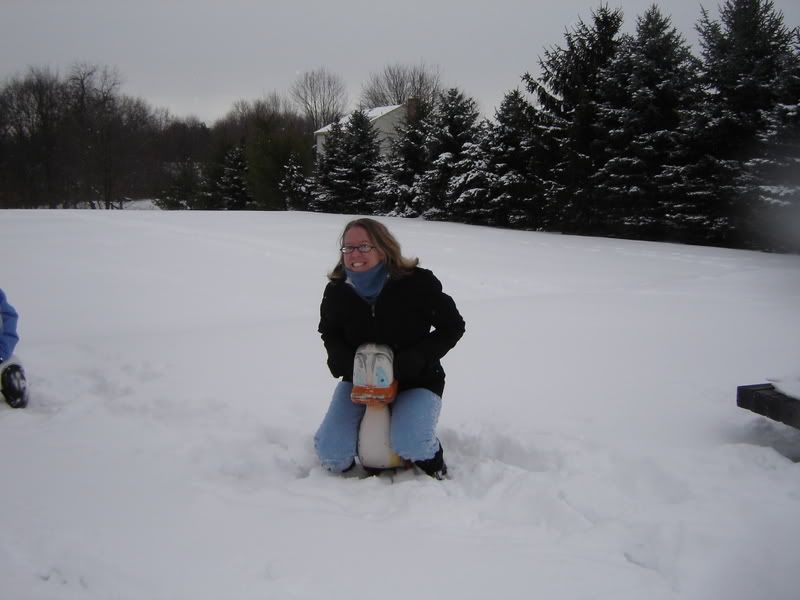 17. After falling in the snow (more on that later) come back to the house for more play time, and sled down the street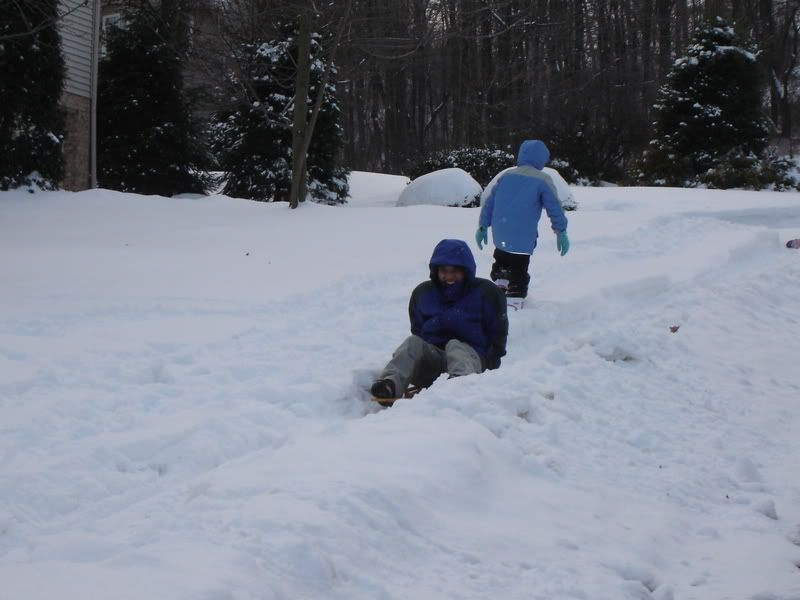 (Mr. Dkat)
(Me, as I sled half way down the street)
18. Laugh some more with the kids and go inside to warm up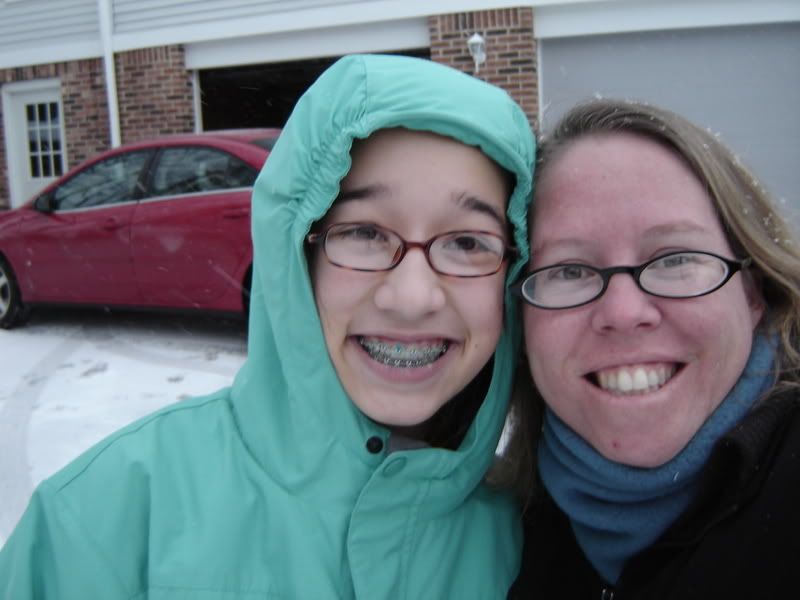 19. As you sit in front of the space heater, warming your frozen hands and feet, enjoy the living room entertainment of family "shopping"
20. Ice that "owie" (obtained while thinking that running down a snowy slope with your niece and falling knee first into the snow and ice is a good idea) and bask in the glory (and laughter) of a fun filled snow day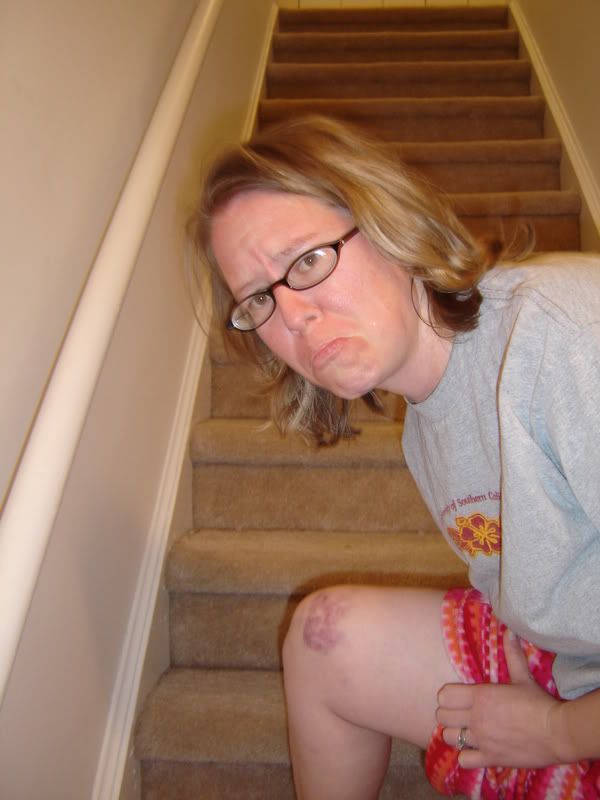 This PSA has been brought to you by Disneykat Inc.....we now return you to your regularly scheduled posting.