Your creativity needed:
Create the New

Mice

Chat

Tag Line and win BIG!
Since we opened over two years ago, we've been using the tag line (under our logo) "
A different look at Disney . . .
"
However,
Mice
Chat
has grown into a community that is about far more than just Disney. We are a community, an entertainment site, a news source, a travel resource, and a landing pad for Disney nuts the world over. Help us create a short and sweet new tag that better describes this site and win yourself a sweet prize in return:
The mother-load of Pocky
(a $50 value shipped from Amazon)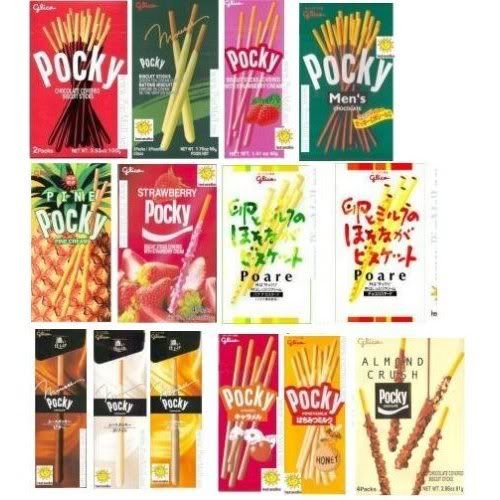 Contest begins today and ends at 11:59 pm (PT) on March 30th. Each contestant only gets one shot. Post no more than 1 (one) tag line to this thread. So give it a lot of thought before posting. We'll pick up to 10 entries that we like and post a poll on the 31st. The members will then pick their favorite.
We know that there are a lot of clever MiceChatters out there. Let's hear your best idea!
Best of luck to everyone!!!
Event Rules, please read:
To be eligible for the contest, you must be 13 years of age or older. For the entry to count, you must be a member in good standing and not attempt to post multiple entries (by any means). All submissions become the sole property of MiceChat and may be used at any time for any reason by MiceChat without any claim, credit, or compensation. To keep the contest fair, we won't be able to count entries from multiple screen names which come from the same household or business address. Therefore, those who reside with you won't be counted (best for you to consult with others in your residence and come up with a single answer). Also, we won't be able to fix entries after the fact, so please make sure that you get it right before you post. Contest may be changed at any time for any reason and Moderators reserve the right to disqualify and/or remove any submissions which they feel are offensive, fraudulent, or suspect in any way. Please make sure that the content you post is not trade marked or copy righted to any other entity. Members must be advised that creating multiple screen names for yourself is a violation of MiceChat rules and could result in account suspension or termination. Please behave responsibly and act in good faith. Contest will end at 11:59 pm (PT) on Friday, March 30th, 2007.