I have a friend that lives in Wilmington, DE that I went out to visit. We usually do some sort of driving tour and this time we went all over Delaware and across a ferry into New Jersey, as well as a little bit in Pennsylvania. So without any further delay....
Friday March 2: I flew out of LAX in the afternoon, but by the time I arrived into Philadelphia and got to his place in Wilmingtom, it was too late to do anything other than watch some t.v. before bed.
Saturday March 3: First up we took a long walk through Brandywine Park and had lunch, then walked back to his place, again through Brandywine Park.
Here's a shot of Brandywine Creek right outside his condo, looking towards the park. Yea I know, ya can't see much of anything.
Next we headed off to Valley Forge. But because there really isn't much of anything worth taking a picture of (it's basically just fields and woods with reconstructed (nee not authentic) shacks the Revolutionary troops bunked in), that that is the reason I have no photos from there.
After Valley Forge we headed back to Delaware, about 10 miles south of Wilmington, to a little town called Newcastle.
Here are some shots from this cute little old town. It was where William Penn first set foot in America!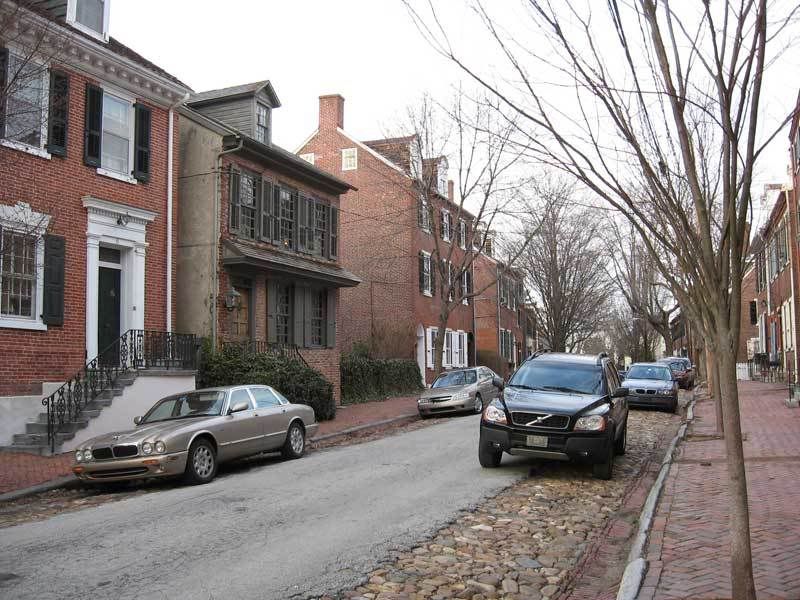 I love this early 1900's painted ad for Ivory Soap that was still on the side of this building. "It floats!"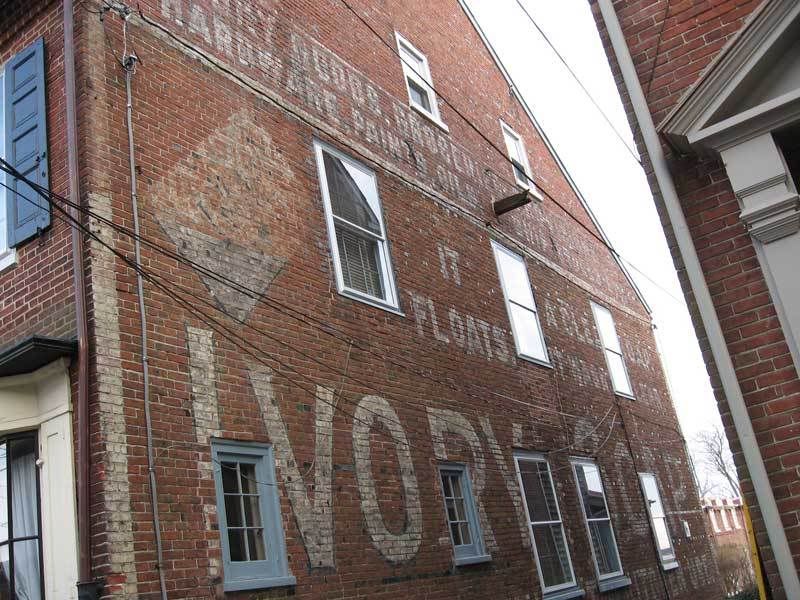 Cool old alleyway.
My artsy shot of an old church.
And it's graveyard.
And my final shot from Saturday. Just a cute old street scene from Newcastle.