I was in charge of my son's pinewood derby event last night. It went off so great. In fact, my son won!!! All the boys had to race 4 heats - each race on a different track. A.J. and another boy took 1st each time - so they had a race off and A.J. won.
Anyway, thought I'd bring some nostalgia back to you former cub scouts -
I got this cut out at the Scout Office - I thought it was hysterical.
Welcome!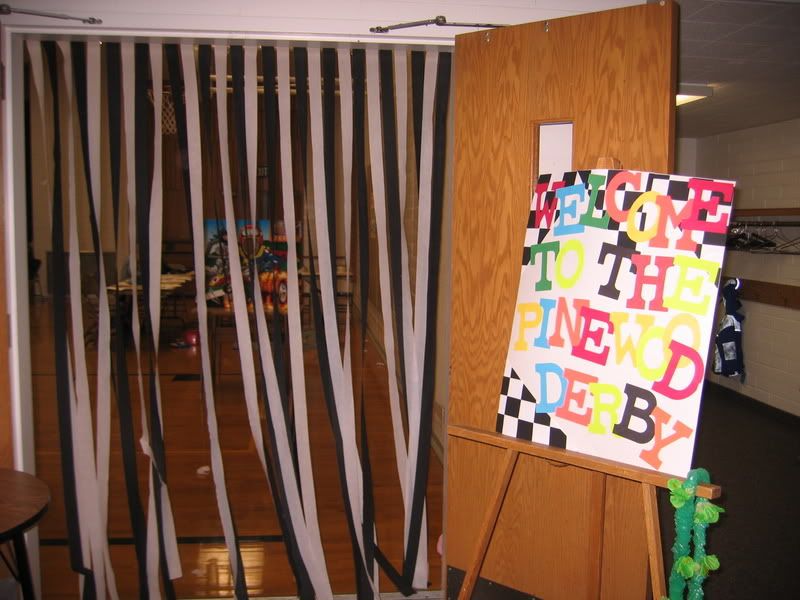 Weigh In - and making some minor adjustments to make weight. (I had to laugh at the dad's that brought their drills!)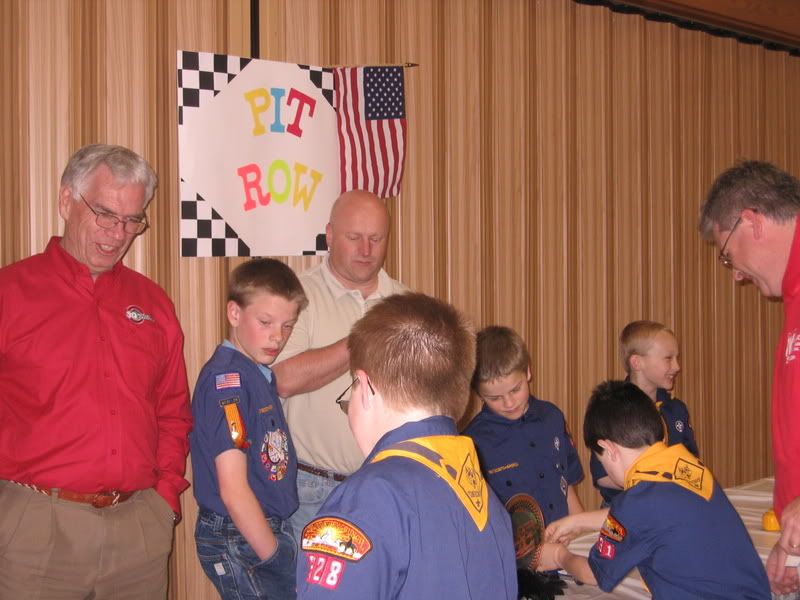 I created a place for the little siblings to play (The Hollywood Hotel is where the color commentators sit)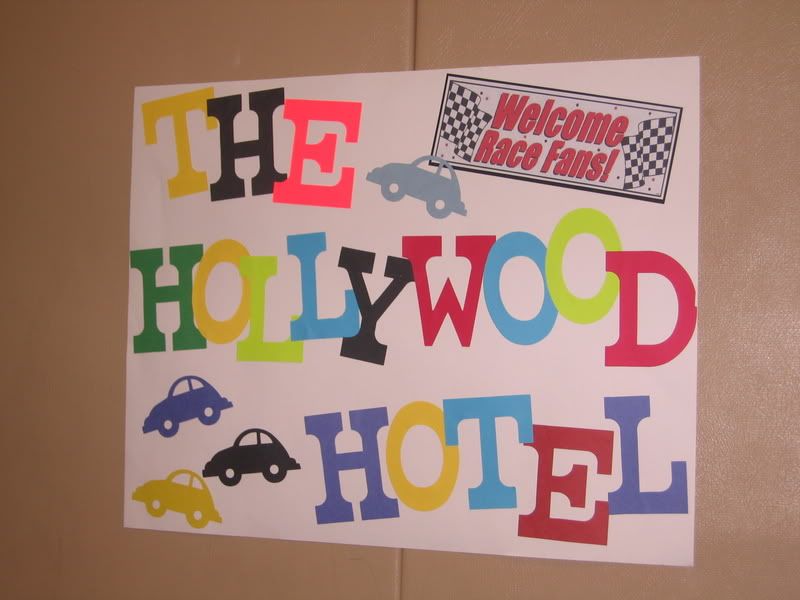 Boogity Boogity Boogity - Let's go Racin' Boys!