Although I LOVE all things Disney, I have always wanted my kids to have their own choices and loves, and so I have only rarely dressed my kids in character clothing / accesories etc. I figured when they were old enough to ask for it we could talk about it then.
We have been planning on turning The Girls animal based baby room, into something really cool...in fact we already had bedding and accesories picked out for a super hip Hawaii surf theme (with pink/orange/yellow girly colors). I am basically a sports fanatic tom-boy and I always assumed The Girl would be too. But no, she is in love with ballet, the color pink and purple, princesses (Ariel in particular) and although she gets dirty with the best of them, she is a princess at heart.
Putting my love of sports aside, when it was time to change her room from a nursery to a big girl room, I ultimately gave in, and she got the under the sea Ariel room she wanted and deserved. So here are some pics, I am actually quite proud of it considering it goes so much against everything I said I would ever do in relation to characters.
This was her room before (drawings by Father In Law, painted by me and Mother In Law)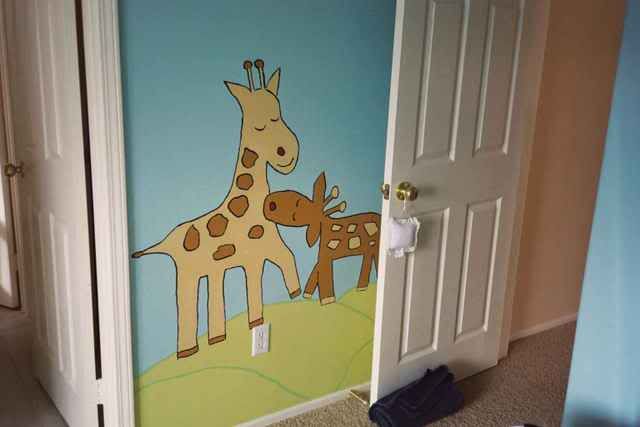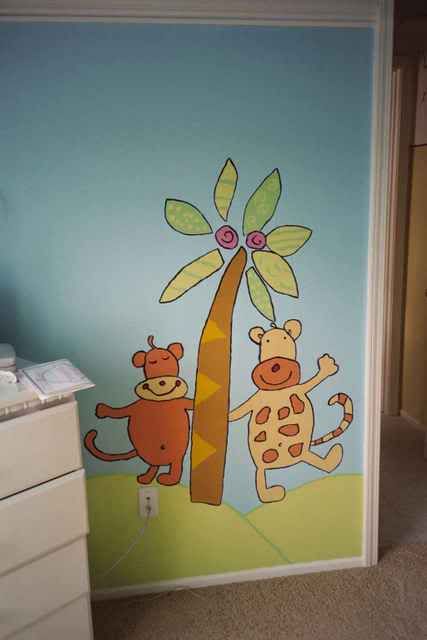 So I painted the walls light purple, drew and painted the kelp and seaweed, and placed the bubbles. My Mother in law painted the bubbles (arn't they awesome), and my Father In Law (retired postal mechanic) with a super hidden talent for drawing and painting characters did both Flounder and Sebastian.
The bed and desk area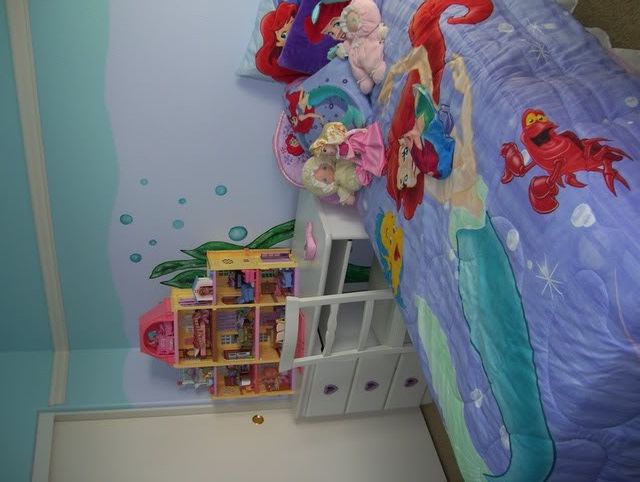 Other side of teh bed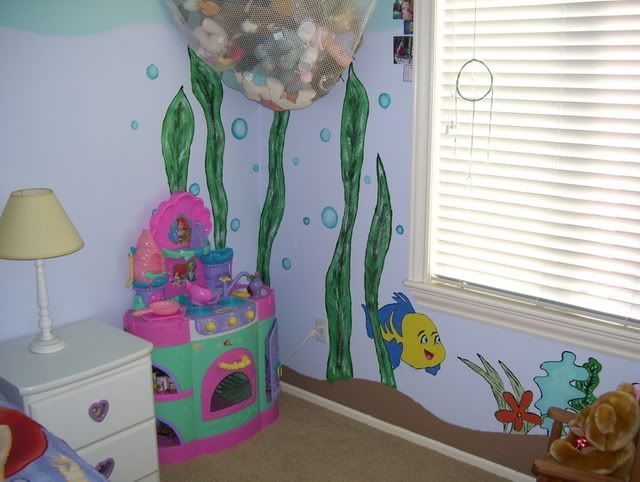 The far wall
Entry wall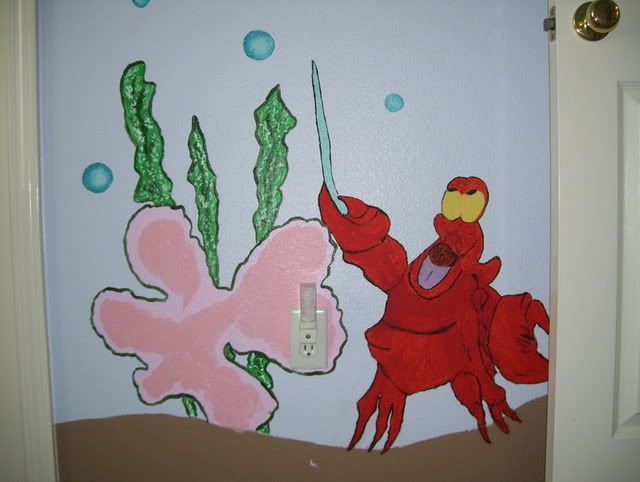 Anyway, I do think it looks awesome and she was so excited. We really tried to land in the middle of theme and princesses (I drew the line at FIL Drawing Ariel on the actual wall).
Oh well...At least there is still hope for The Boy