Hey everyone! Maleficent Fan (07) here
with a trip report I am sure you will all enjoy
here on

our very own

Mice

Chat

!
During the spring break, my family and I took
a nice (almost) seven-day trip to the beautiful city
of San Francisco and the quaint town of Windsor.
(Windsor is about an hour drive north of San Francisco.)
Anywho, during the trip, I took over 800+ photos with my
wonderful Canon PowerShot SD600.
(I know, I know - just a little overboard!?)
But to spare you of the oh-so-many-photos, I'll show my
favorite internet communuity only the best that I can bring to you.

So let's get this

p

a

r

t

y

started!

----------------------------------------------------------------------------------------------------------------------
Along the way...we headed up the 5 freeway towards San Francisco...
(YES! We drove! What a loooooooong drive - but it was worth it in the end!)

On our way to Windsor. We went there first before San Francisco.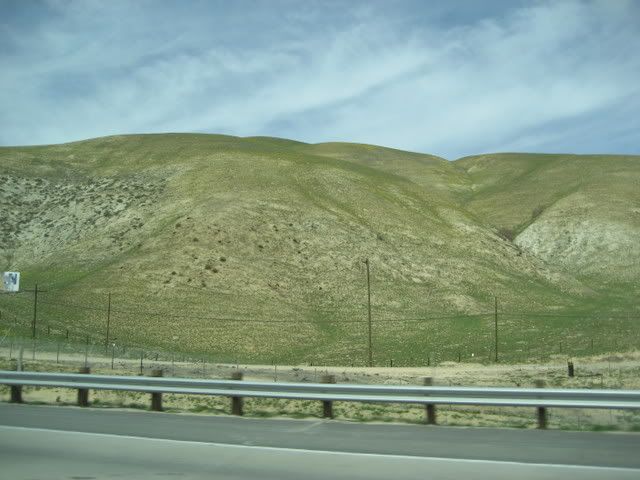 Going...
Still going...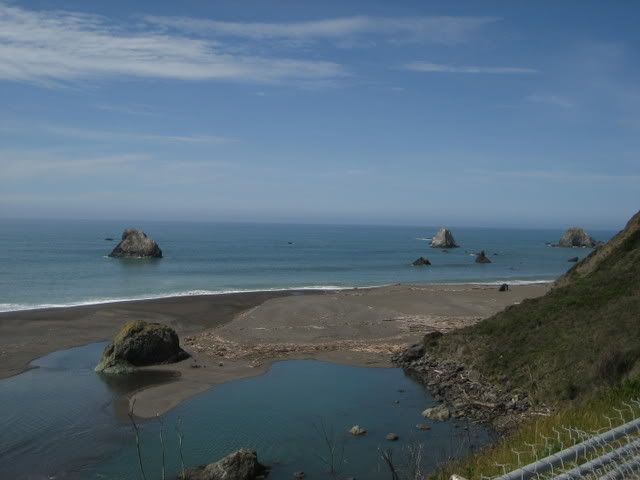 There!
Isn't it beautiful? The above and following pictures are all Northern Pacific Ocean coast pictures...



Those are seals! (Or was it sea lions?)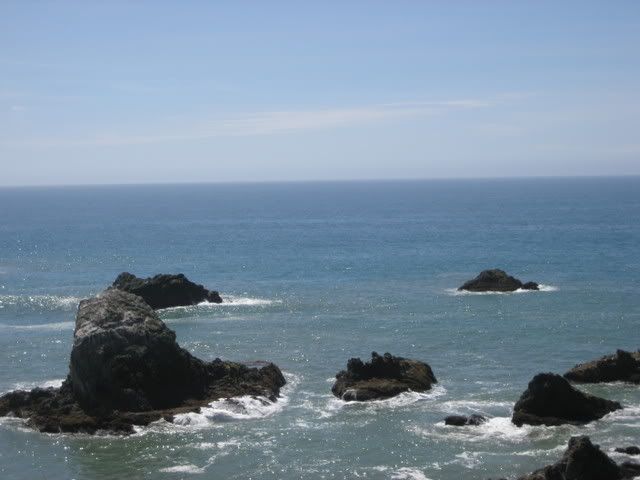 Amazing this is in California, huh?



From the car...



Which way? Which way?

We ended up going to Bodega Bay. If Bodega Bay sounds fimiliar, you might be
remembering the somewhat old horror film "The Birds."
It was actually filmed here.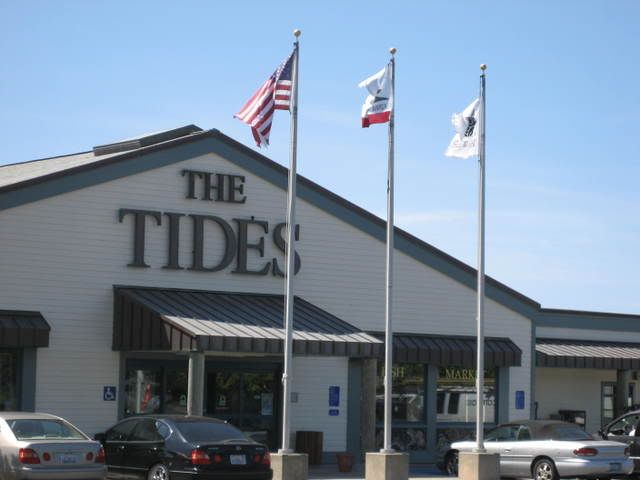 THE TIDES - the restaurant we ate at while we were at the Bay.
(It was kind of expensive but the view inside of the outside Bay was totally worth it!)
~~~

Now I have a real treat for you! I took some really cool seagull pictures
when I was outside the restaurant. Here's a sampling...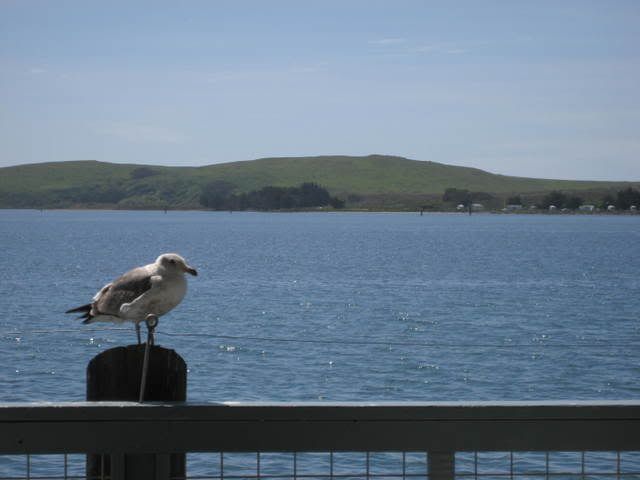 Seagull Picture #1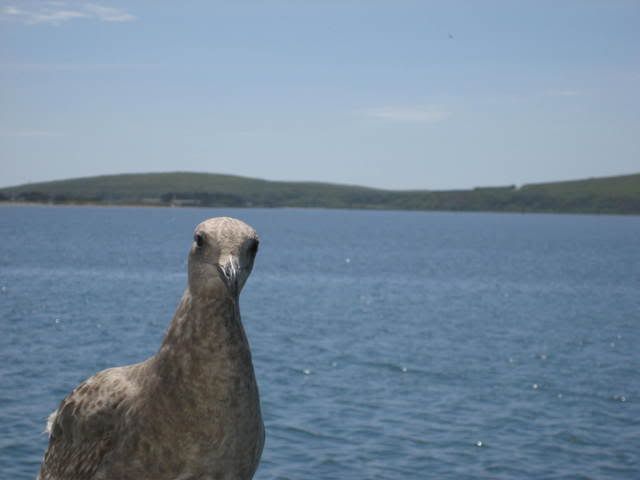 Seagull Picture #2
(Well...hello there!)



Seagull Picture #3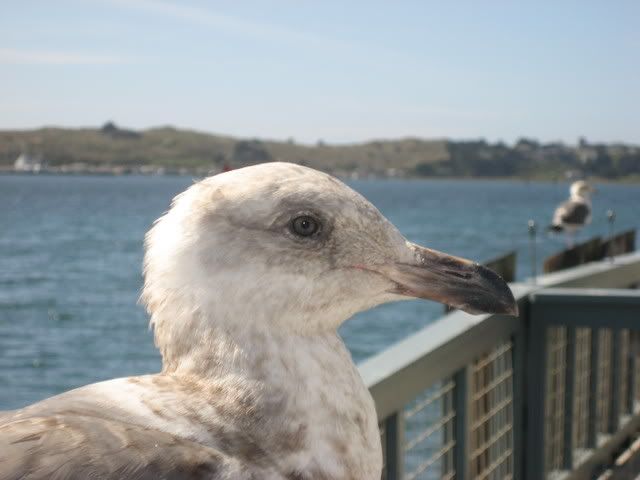 Seagull Picture #4


MORE PICTURES TOMORROW AND OF SAN FRANCISCO!

(ERR! I am so sorry it has taken so long to get the rest up.
My PhotoBucket account is so slow!)

But anyways...here are a few more! Unfortunately, it might make
be two days more now 'til I can get them all up.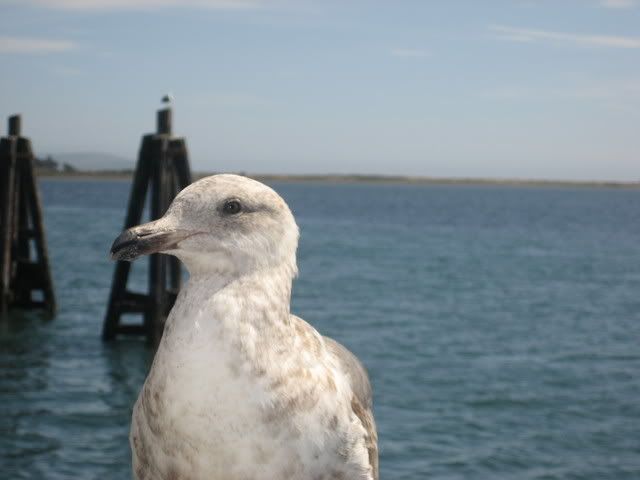 Seagull Picture #5



Seagull Picture #6
(Bird in Flight.)

I'll get back to the birds and wine country later!

San Francisco is coming up NOW in my lastest post.