As many of you may know, it was a windy day yesterday. Along with that wind, a storm from the south generated some pretty big waves the last couple days. Sets up to 10 feet. And for those that don't know, that's pretty big for Orange County beaches. When the big waves hit, it hits especially hard at The Wedge in Newport Beach. They call it The Wedge because the waves hit the jetty from the channel and bounce back. Those waves meet up with the new set coming in and creates a huge wedge type wave. It's a very popular place for body surfing and body boarding. Growing up in Newport, we used to go down often to watch the big breaks and people getting some great rides (I was never brave enough to go in on a big day down there). The locals weren't the only ones. Crowds gather on the big days and sometimes you see quite a show.
Yesterday I braved the 30+ mile an hour winds to get some pictures. I found myself clicking away and took quite a few. Below are some of what I got. It was really windy and the waves were choppy, so not very many people were in the water. But on a calm day, you would see 20+ people in the water. The waves were about 6-8 feet yesterday. I took some color and some black and white shots.
Enjoy!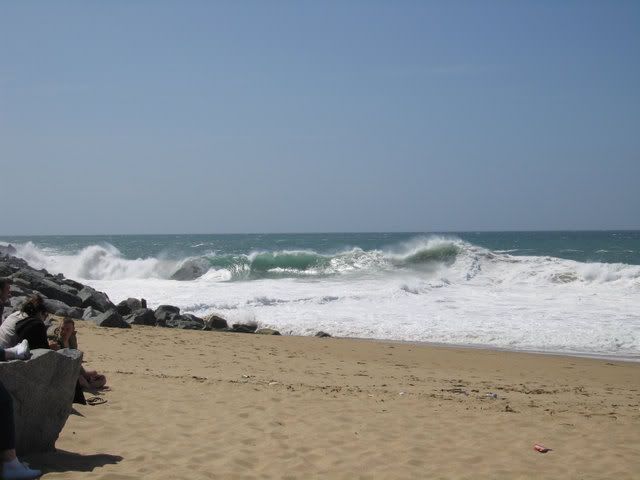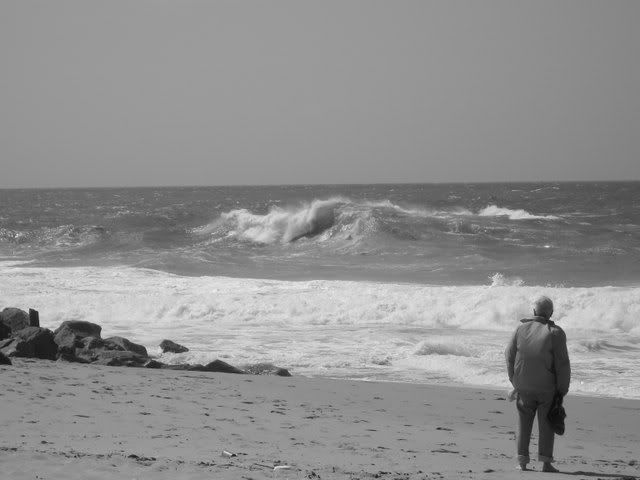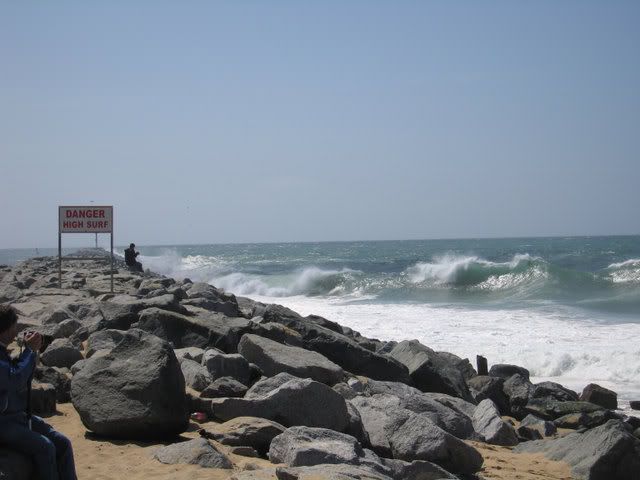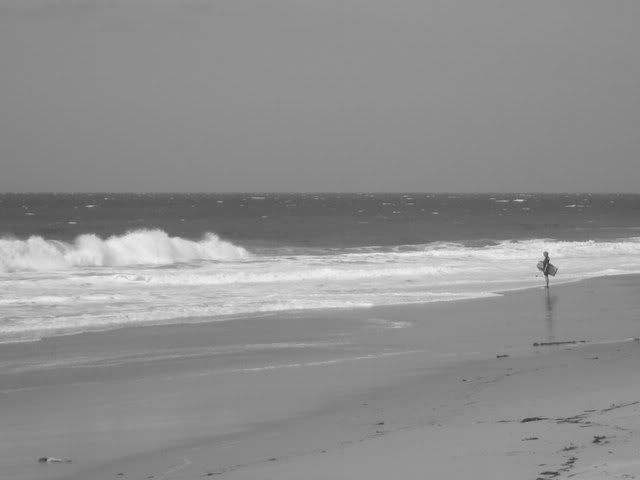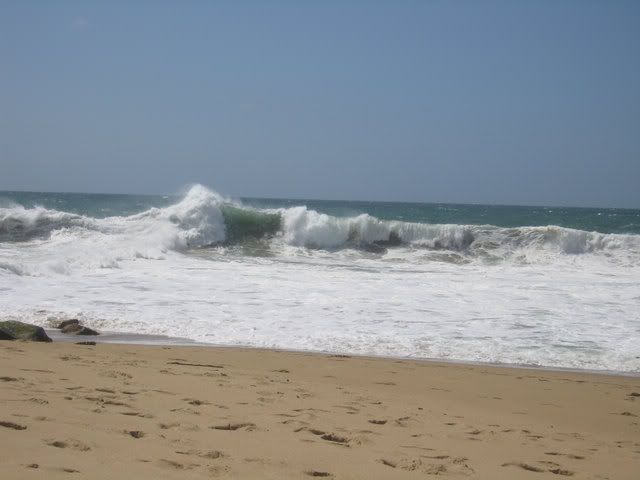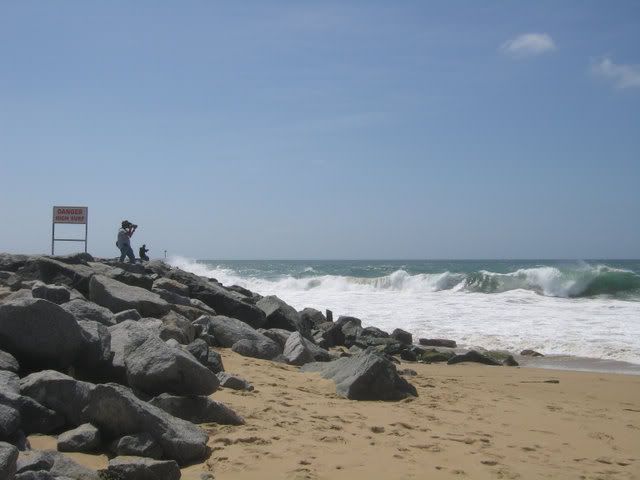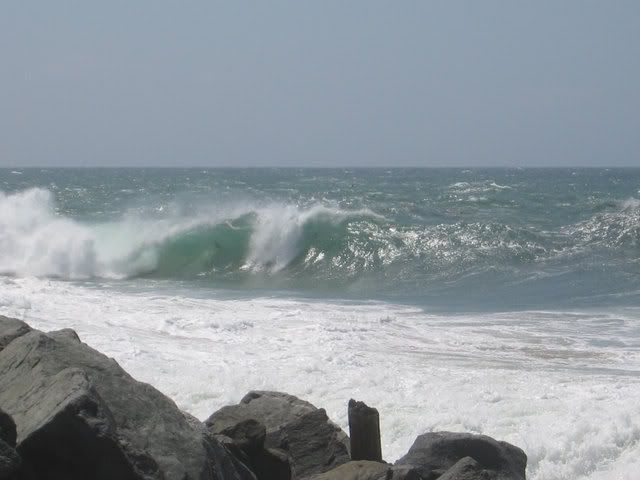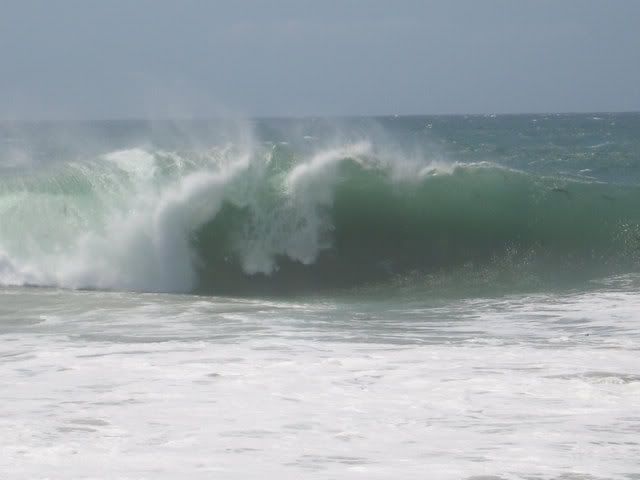 This guy came in and tried to catch a few waves. He was successful on some. You can see how big the waves are with him in the shots.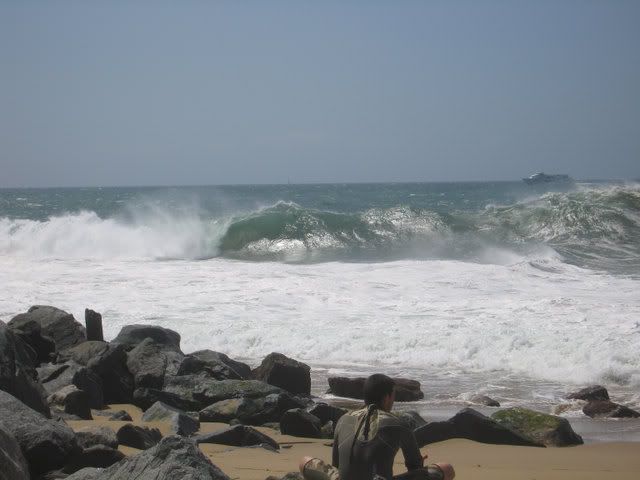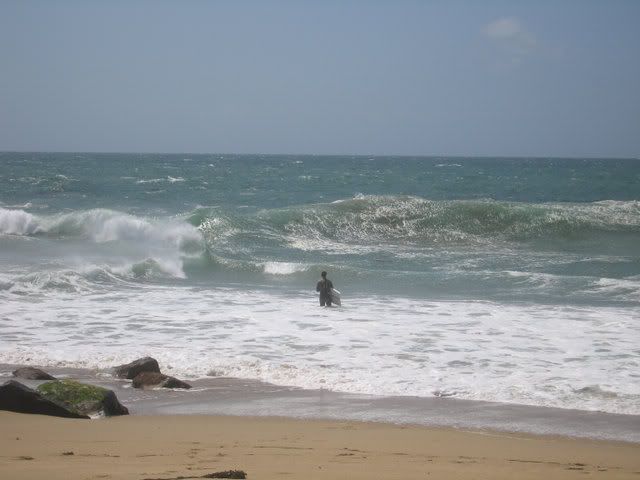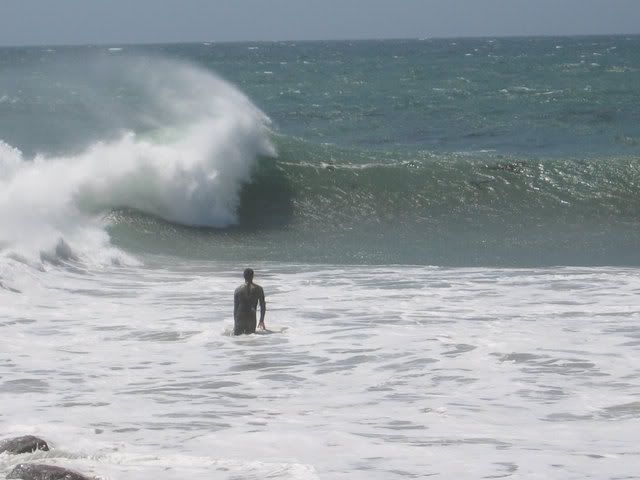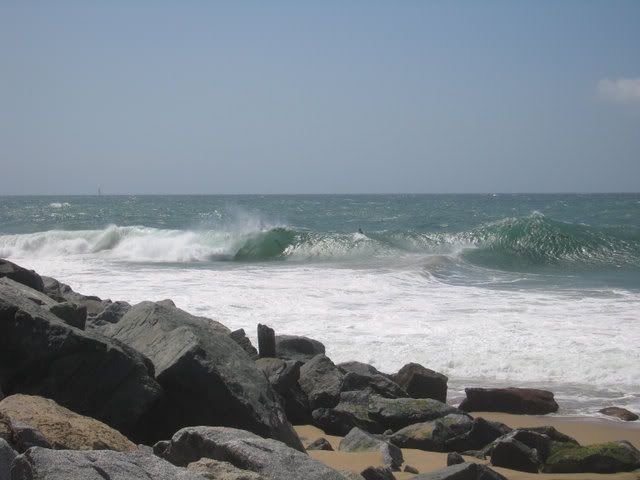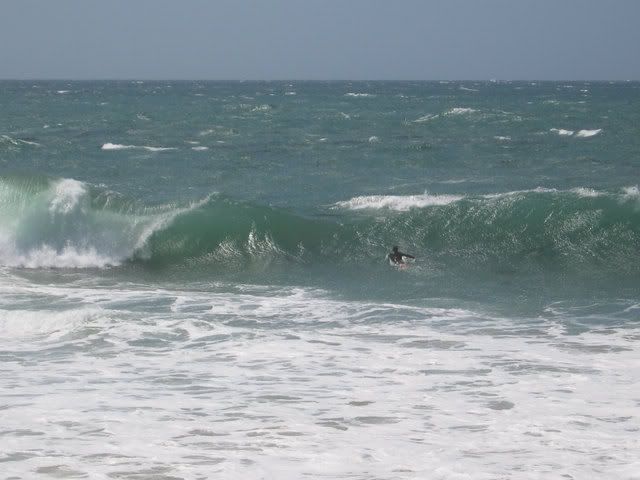 Some perfect examples of "the wedge"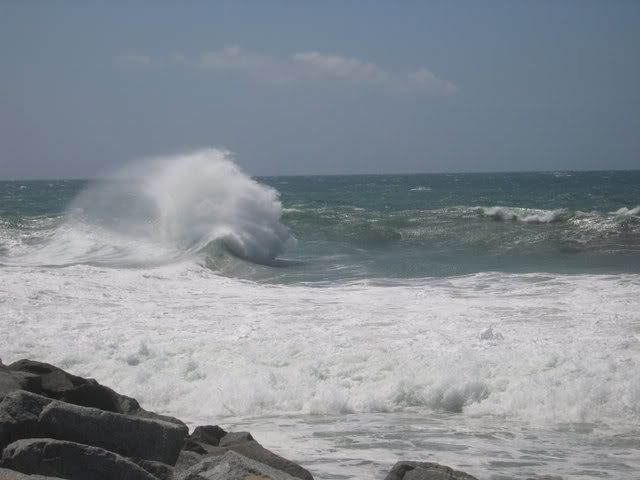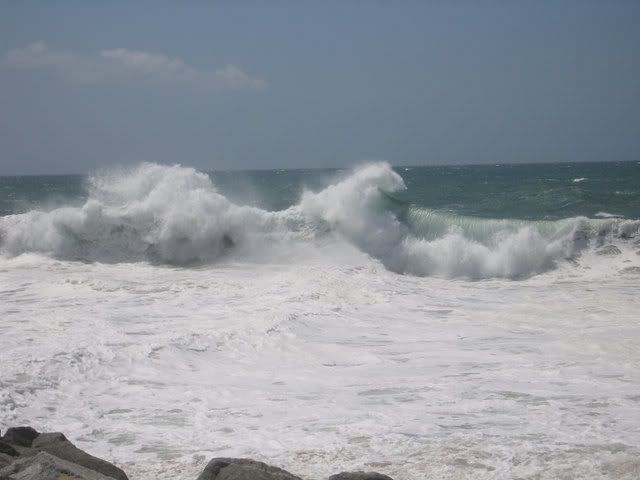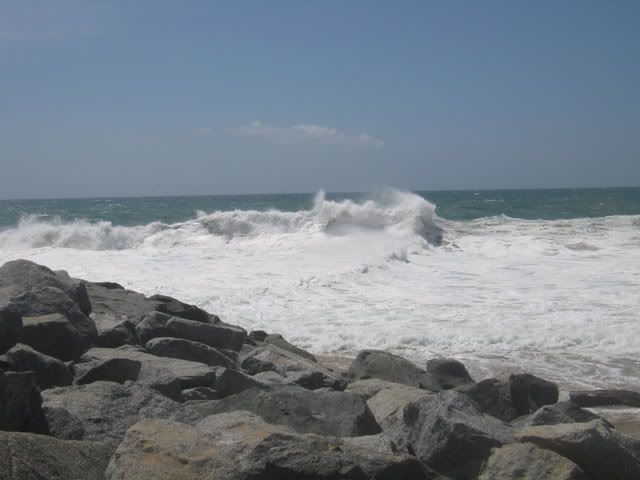 Here's that guy taking off on one of the waves.