Aloha everyone!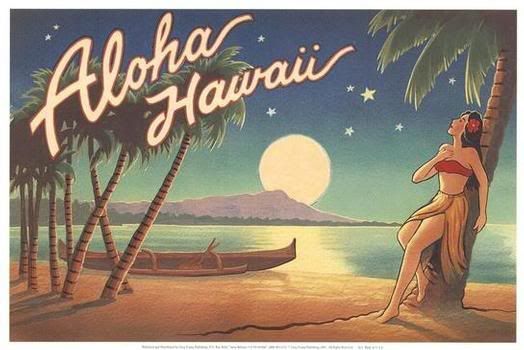 Wow, I have SO many pictures to share from my Hawaii vacation. And the best part is, not one even
hints
that it was actually a band trip!
)
That's right folks. Never mind that the real reason I was there was for band. Ix nay the concerts, the parades, the field shows, the rehearsals. I only take pictures of the good stuff, so it's gonna look like I was just chillin' with friends in Waikiki. Which I was, during the fun parts.
The Characters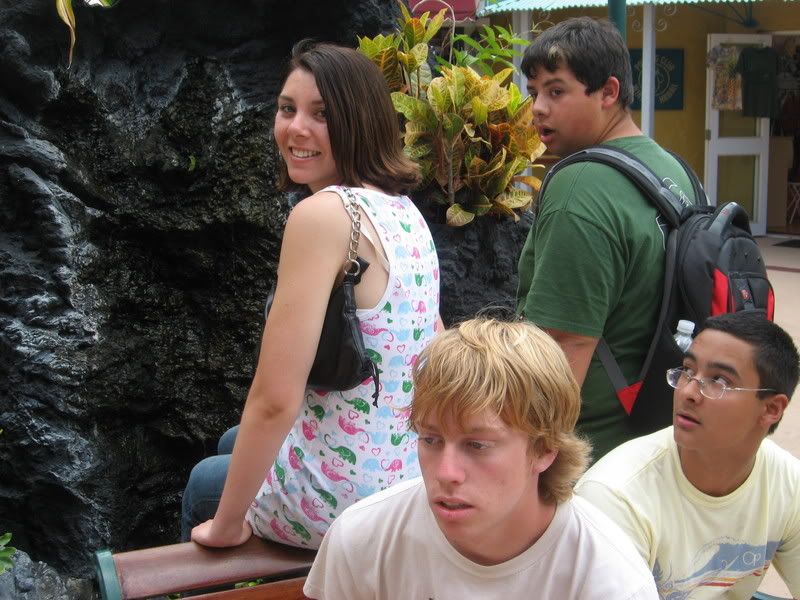 Okay, let's meet the characters. Clockwise from top left, meet
Katie
, who is the girlfriend of
James
,
Andrew
, who happens to be James's cousin, and
Kevin
, who's just, Kevin.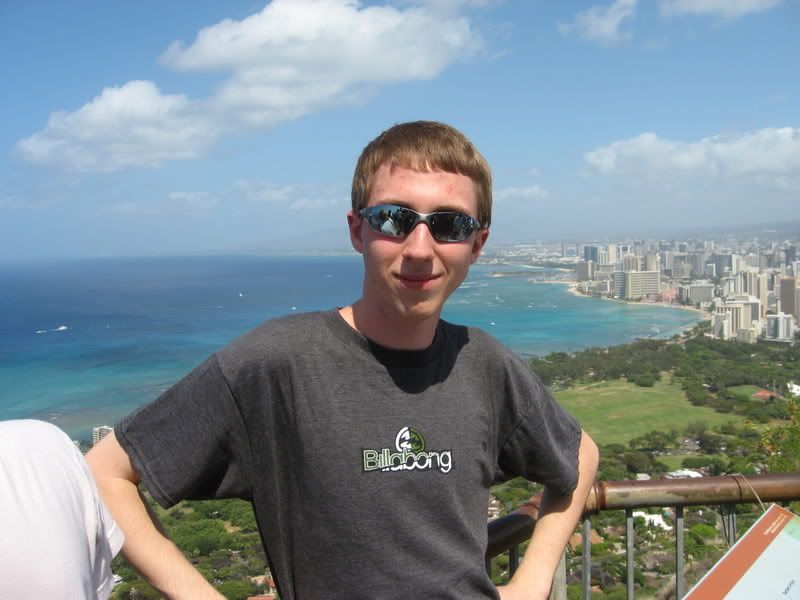 Flipping ahead, this is the
only
picture I got of me. Mom is most displeased.
The ABC's of Waikiki

Alright, pretend you're a tourist in Hawaii and you need something. It can be anything. A towel? Sunscreen? Flipflops? Beer? Macadamia nuts? It can all be found in a quaint little shop called
ABC Store
.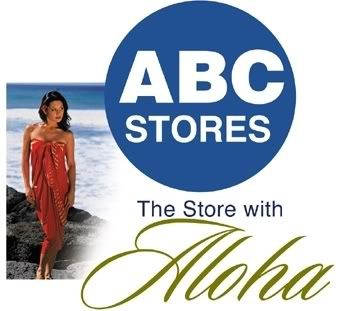 Now, just where can you find an ABC Store?
Try
every freakin' street corner
- those things are everywhere!! Seriously, if you thought Starbucks holds the prize for most single locations in one city, think again. Some were literally yards apart from each other. People carrying merch in ABC Store bags was a more common sight than sunglasses.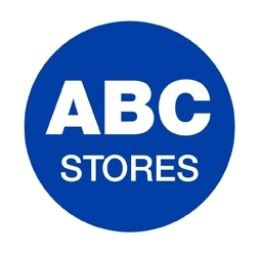 So every time I passed an ABC Store, I took a picture of the front. I think I have documented 26 individual stores - coincidentally, one for every letter of the alphabet. And I'm proud to say that I am the ONLY tourist that has ever come out of Oahu without purchasing a single item from an ABC Store!
I'm such a rebel!
This video is dedicated to all 37 ABC Stores on the island of Oahu.
[youtube]http://youtube.com/watch?v=eCM7OzxvS0w[/youtube]
Much More To Come, Stay Tuned!
~2DieFR