Having just finished the last of my courses at college, on Thursday I headed off to Squamish which is the new home of the Royal Hudson after it was handed to the WCRA by the provincial government to look after and operate (the government still owns the locomotive). Thursday afternoon was spent getting acquainted with the locomotive and, most importantly, where all the lube spots are. This being a much larger locomotive than the smaller #1077 I work on as a fireman at Fort Steele Heritage Town, there are many more lube points to be aware of.
#2860 outside of the Motive Power shops in Squamish, next door to the West Coast Railway Heritage Park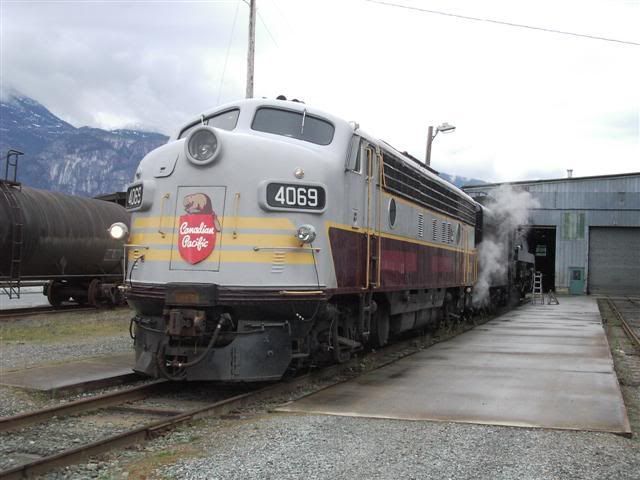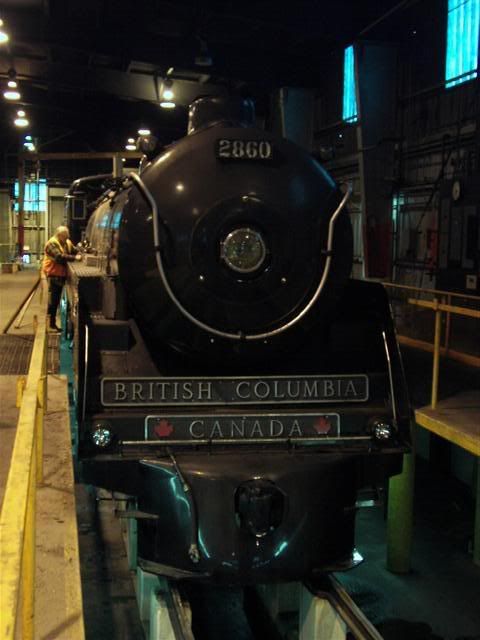 #2860 in the shop on Friday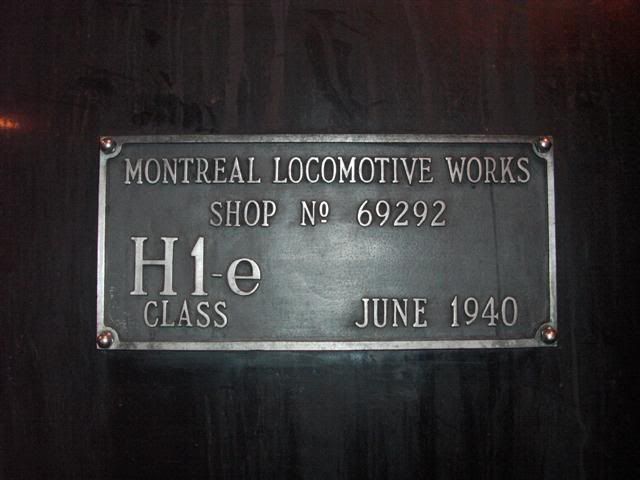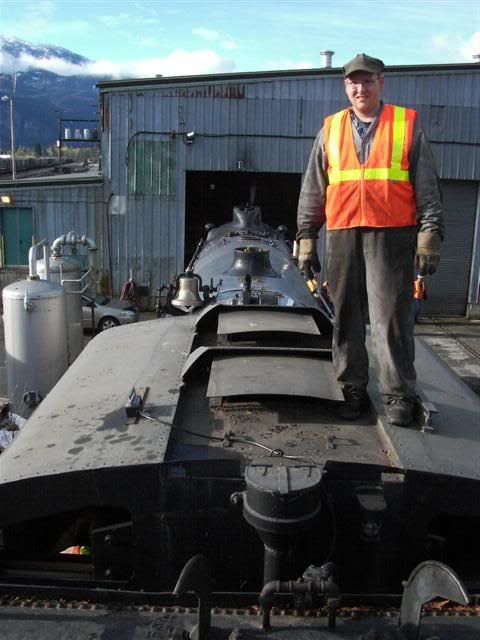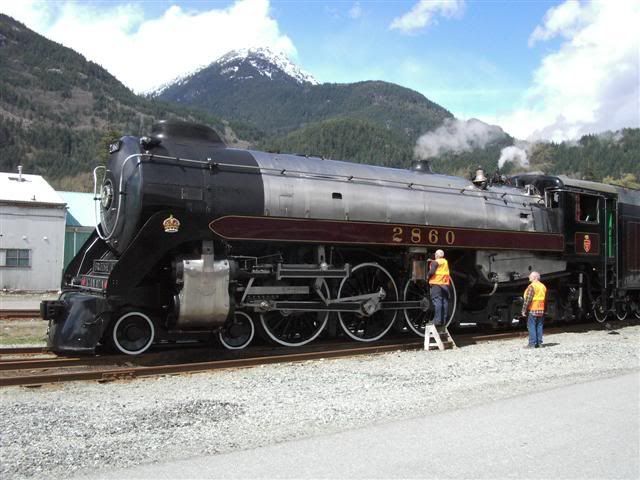 Getting close to heading out.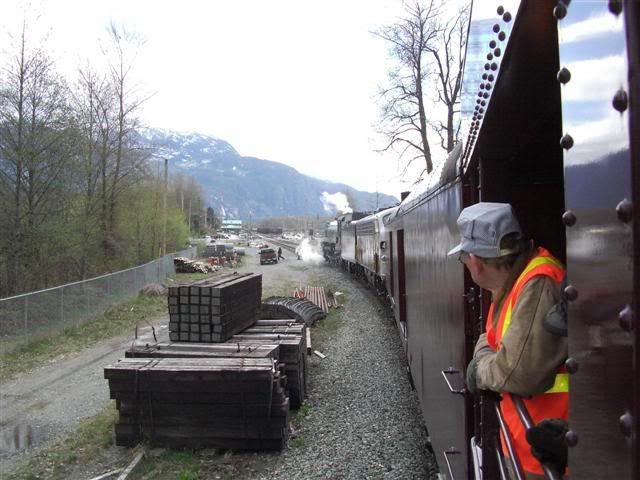 Heading through the yards in Squamish.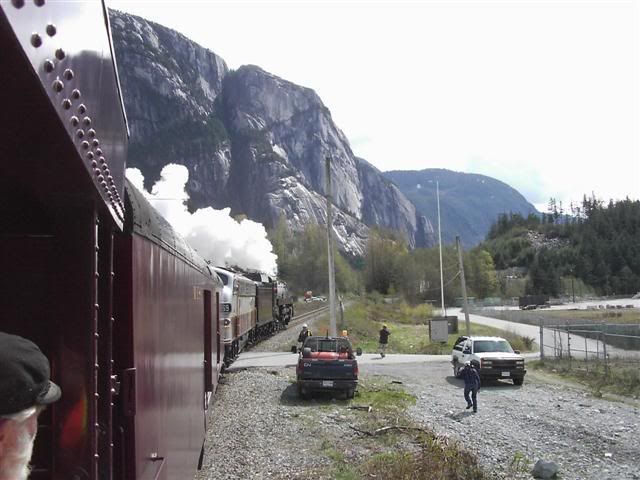 Heading out of Squamish, passing the Stawamus Chief, a favourite place for rock climbing.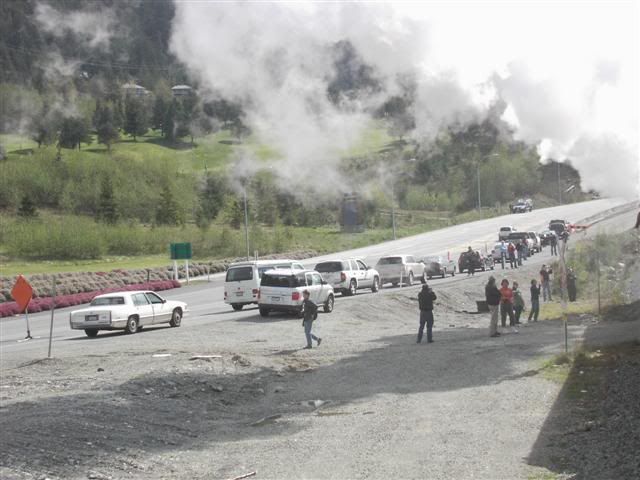 Some of the many railfans along the Sea-to-Sky highway.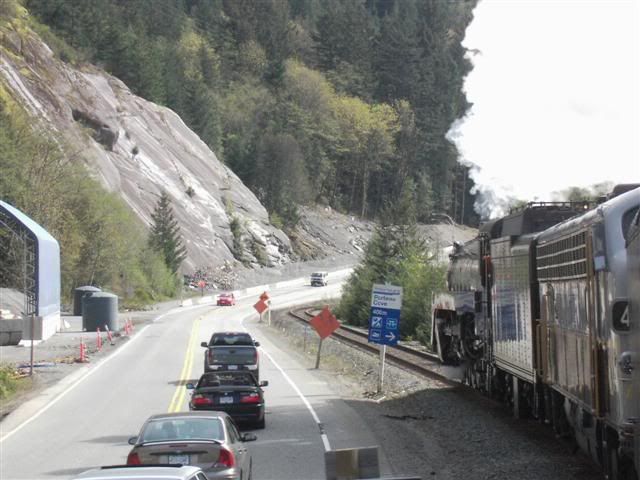 Nearing Porteau cove.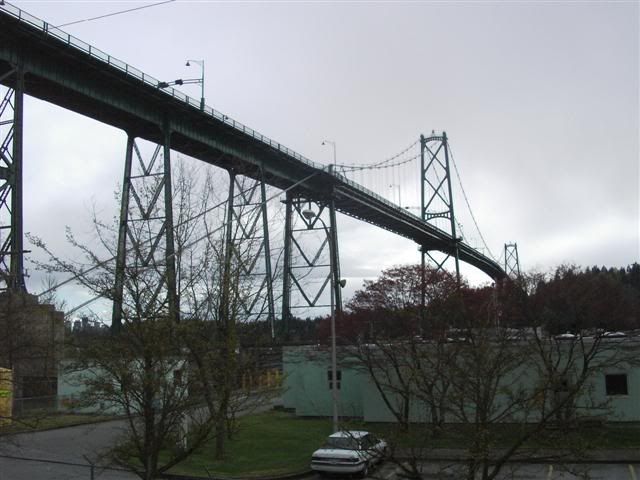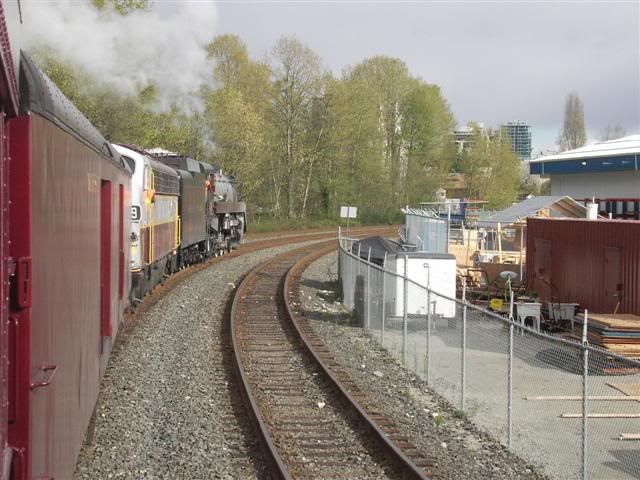 Nearing the bridge to cross Burrard Inlet.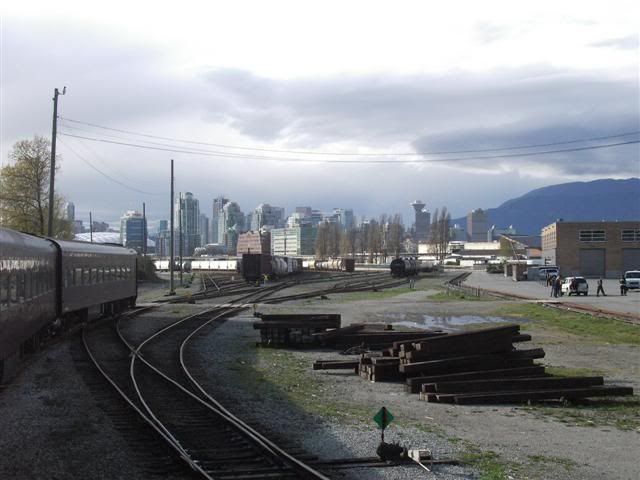 Getting into Vancouver at the Rocky Mountaineer station.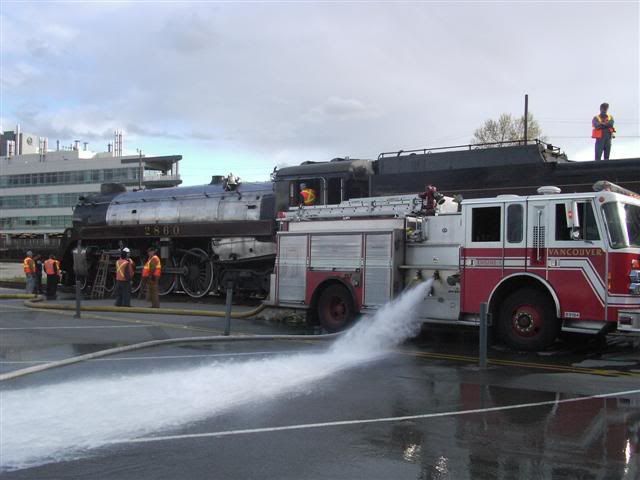 Vancouver Fire Department helping us fill the tender.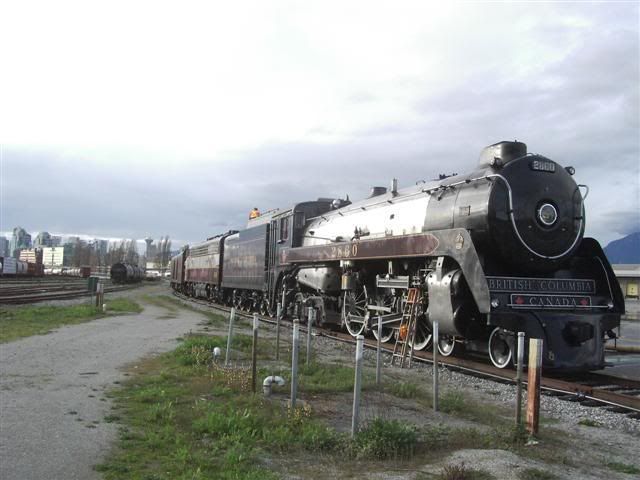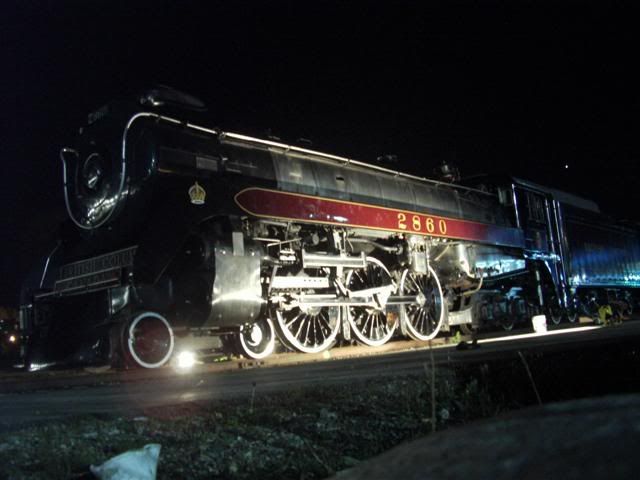 Night time, time to go to sleep.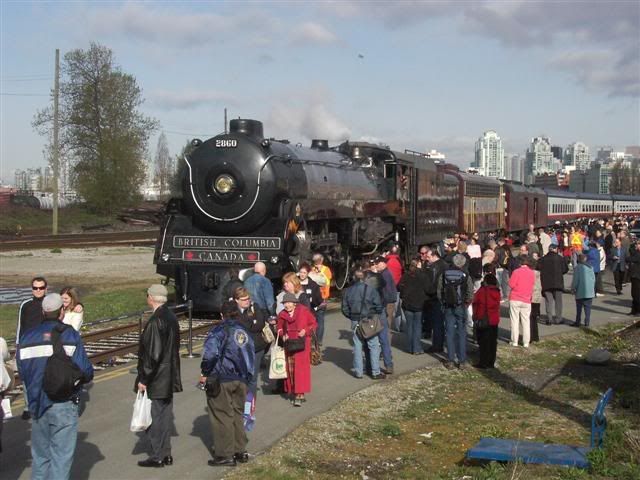 Crowds gathering for the run to White Rock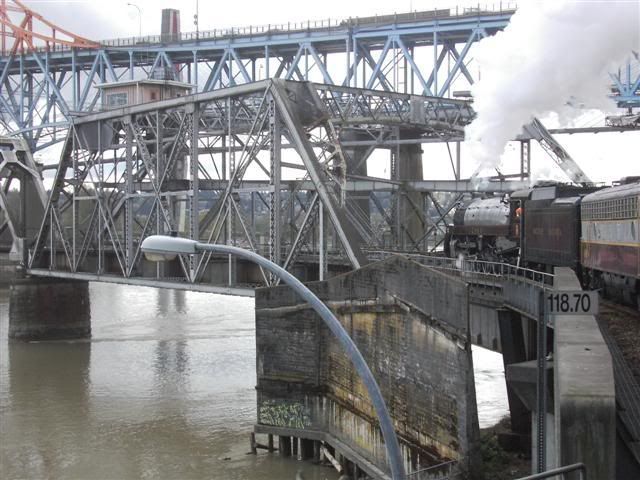 Approaching the bridge to cross the Fraser River.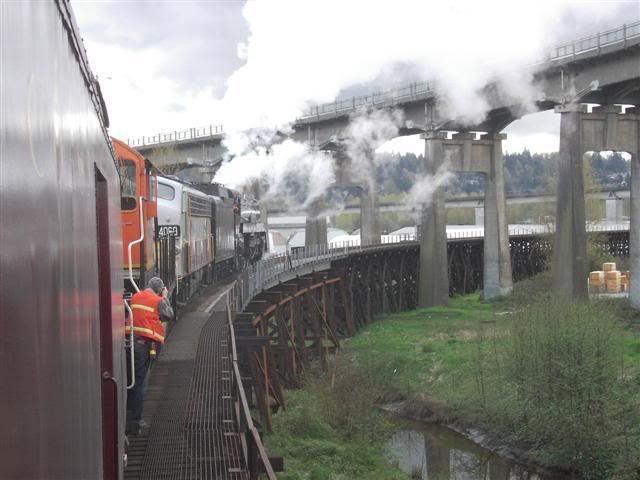 Trestle approach at the other end of the bridge. Scenes for the Disney movie The Journey of Natty Gann were filmed near this trestle approach.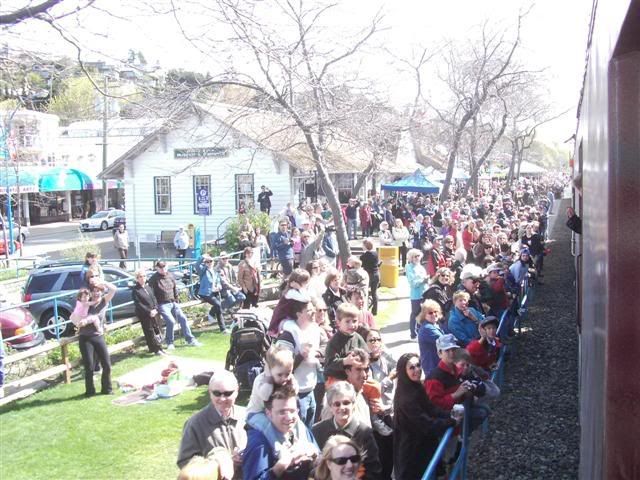 The gigantic crowd that greeted us upon arrival at White Rock.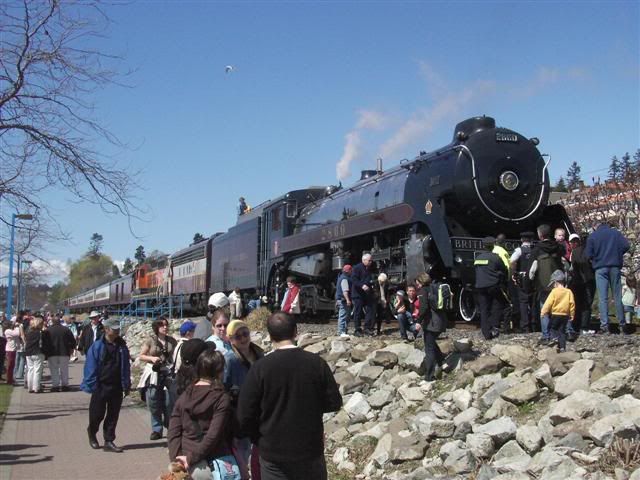 At White Rock.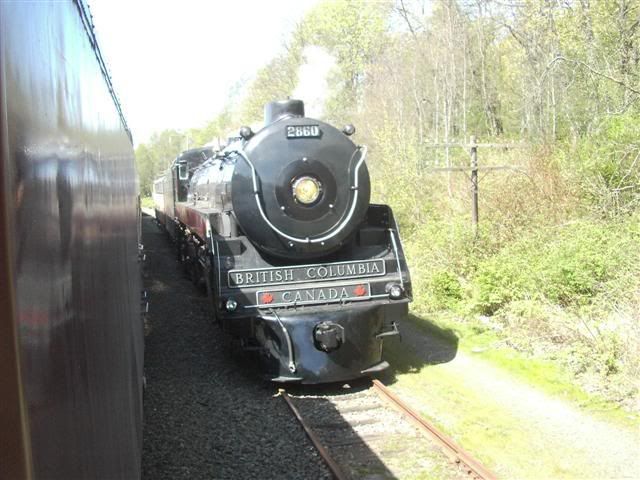 Switching the locomotives at White Rock.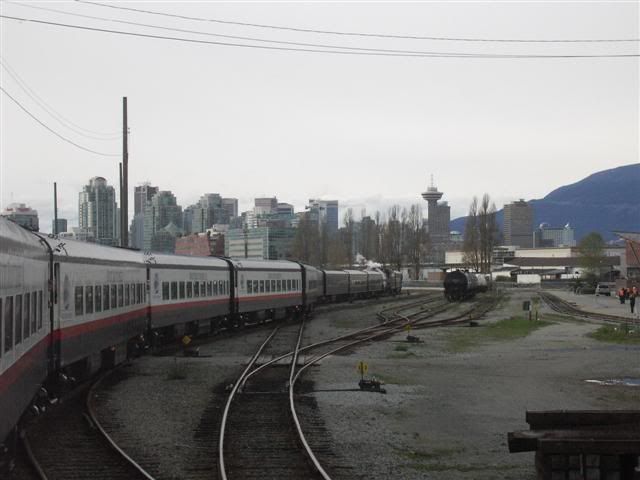 Arriving back in Vancouver.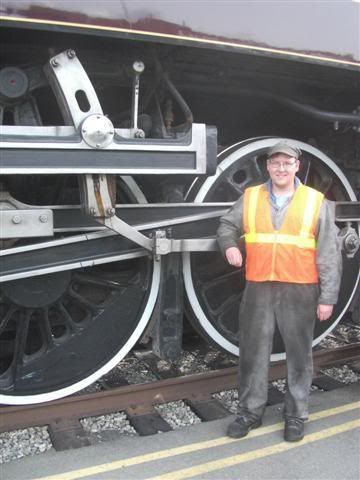 Monday morning was time to take the train back to Squamish. I rode the observation coach the whole way, most of the time being on the open end. I was bundled up as it was the typical lower mainland weather: raining and cold. A few die hard railfans were out chasing in the rain. Then finally we made a triumphant return to Squamish with the whistle blaring and wrapping up a successful run for the Royal Hudson, signifying her return to service. A big thank you to all who made this trip happen.