So Talon and I headed up to the Fullerton Railroad Days event today. We didn't stay terribly long due to the heat, but we did breeze through and see a few things:
"The" train
(Sorry to brag, but isn't that an amazing photograph? I couldn't believe how well it looked when I got it home and saw it full size on my computer!)
The Kalamazoo handcar:
And that concludes the Disney portion of our tour. The rest of this trip report is brought to you by LEGO! (well, the LEGO train society)
They had a sign up telling you to find certain details within their display (I've marked some with white arrows)
Hmm... what do you supposed they were trying to suggest here?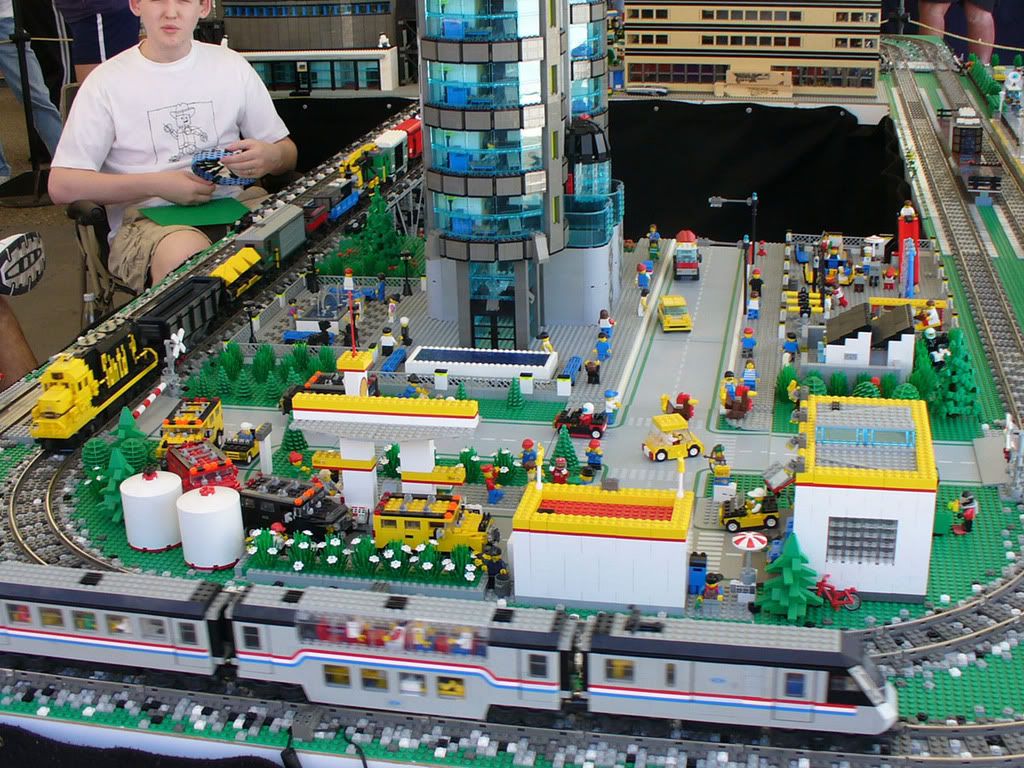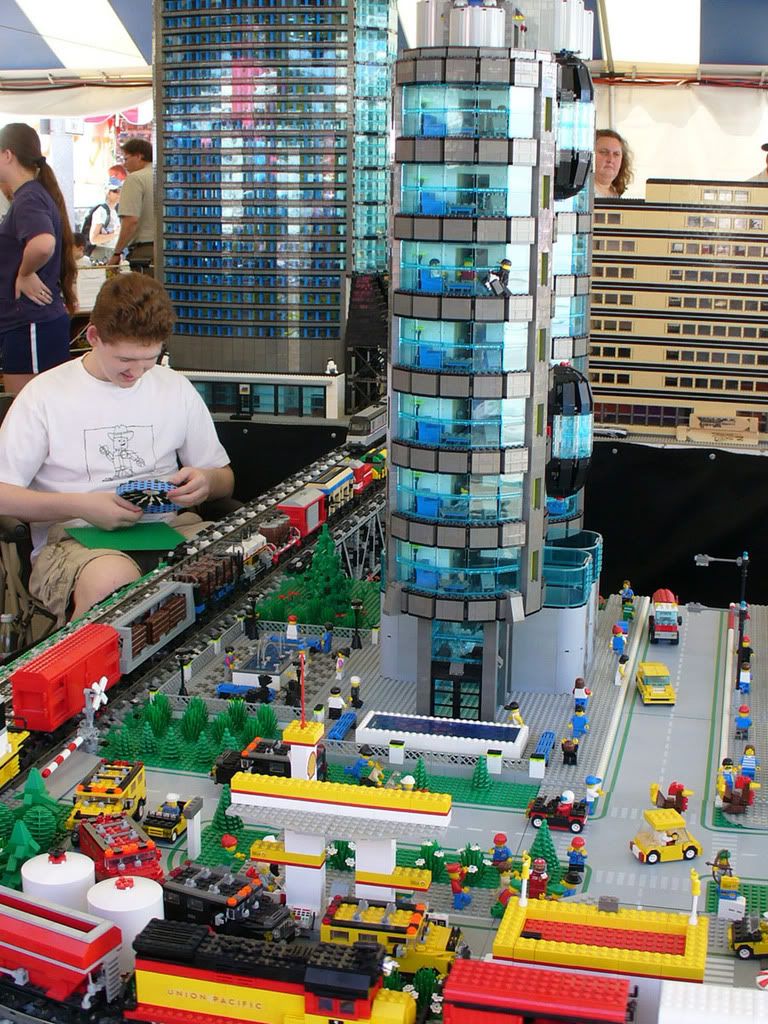 Another look at that gas station...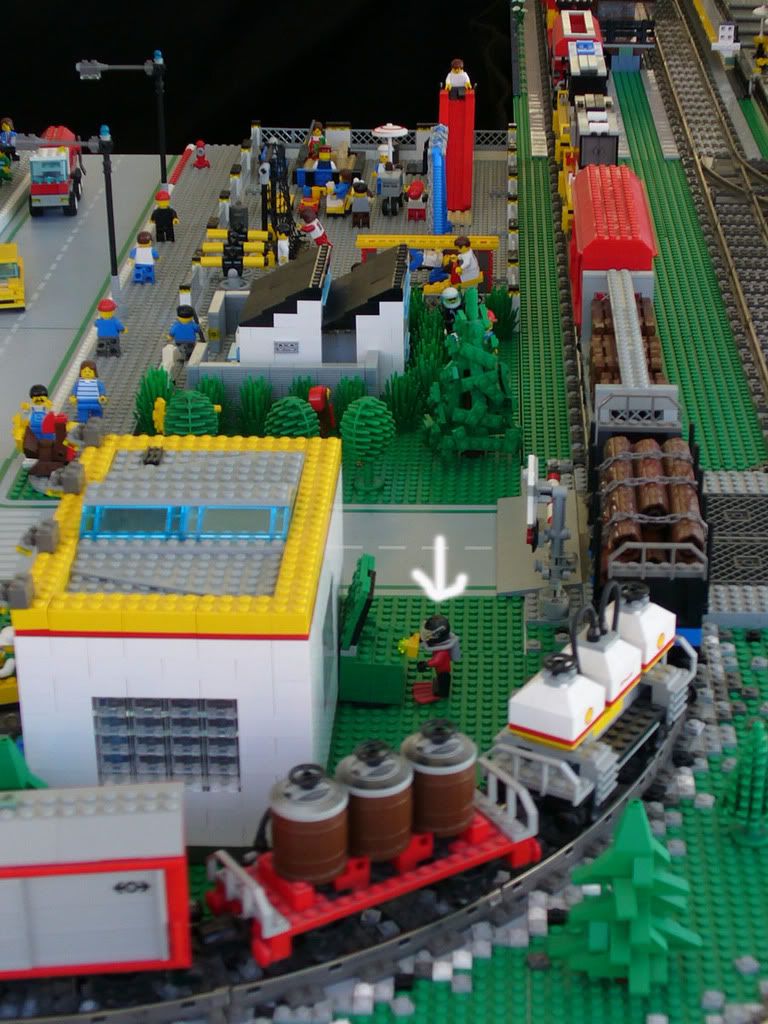 I didn't draw an arrow, but you can see the kitten with the soccer ball in this one
More to come...