This week I took my twelve year old to Seattle for her birthday to see Rent.
On our way to our hotel downtown, we made a quick stop at Dick's on Broadway for burgers, fries and shakes. I can't go to Seattle without going to a Dick's and reliving a little My Posse's on Broadway.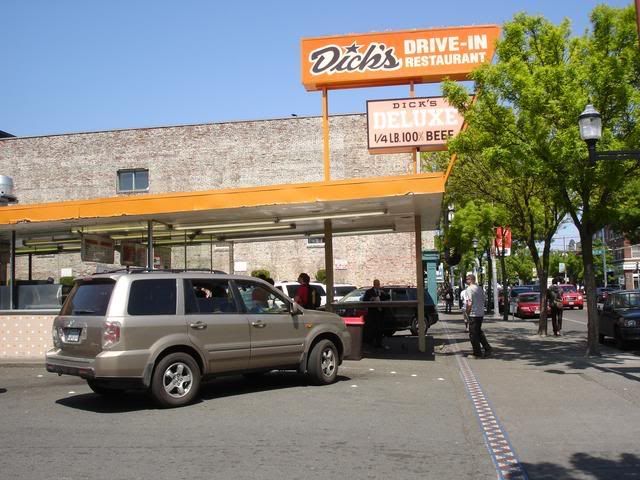 We stayed at the Mayflower Park Hotel downtown, near the Bon Marche my mom worked at when she married my dad.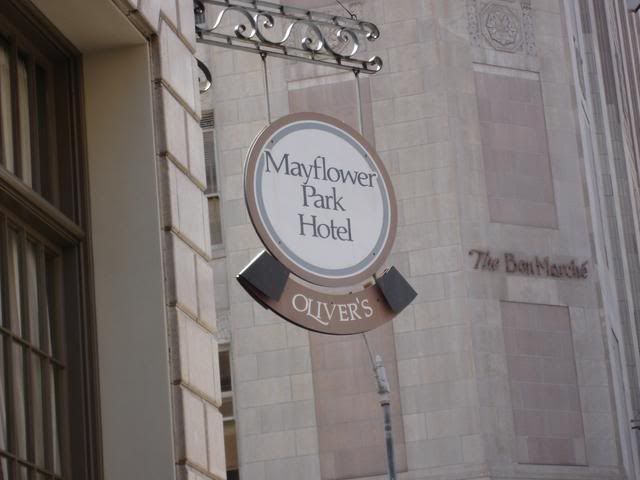 We ended up with a corner room on the eleventh floor, with views of the bay and the Space Needle.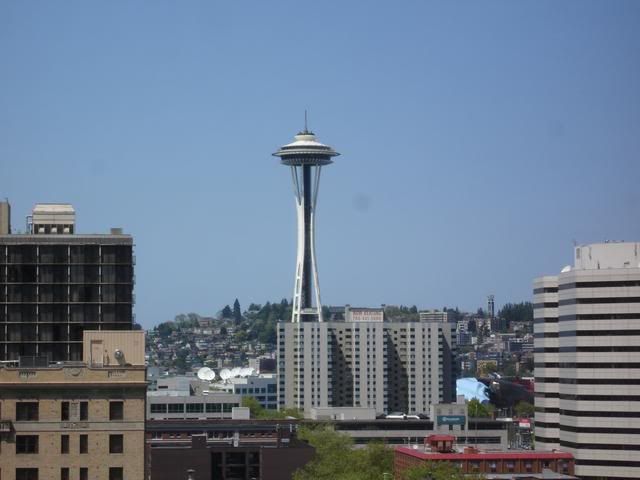 After freshening up, we headed down to Pike Place Market and wandered around. Then we went to the original Starbucks on 1st for coffee and gifts.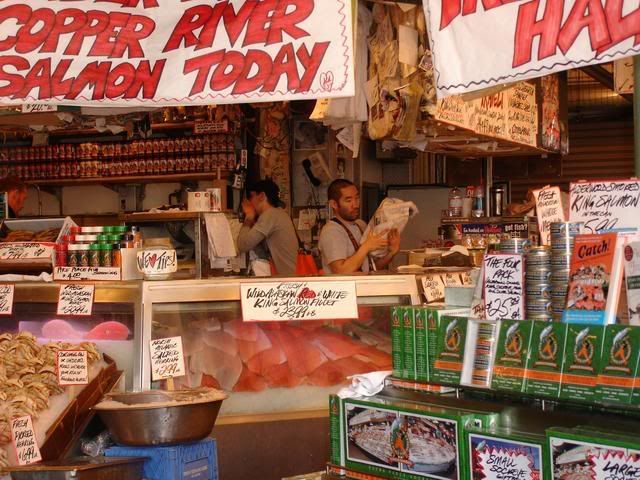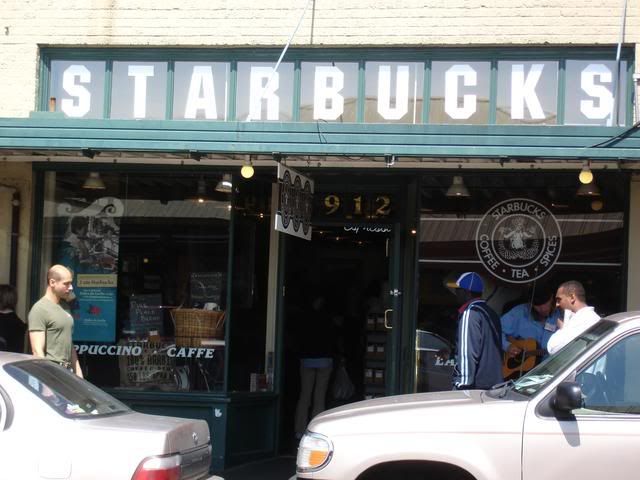 Right outside was one of the R2D2 mailboxes.
My wedding picture:
We walked along the waterfront to the new Olympic Sculpture Garden.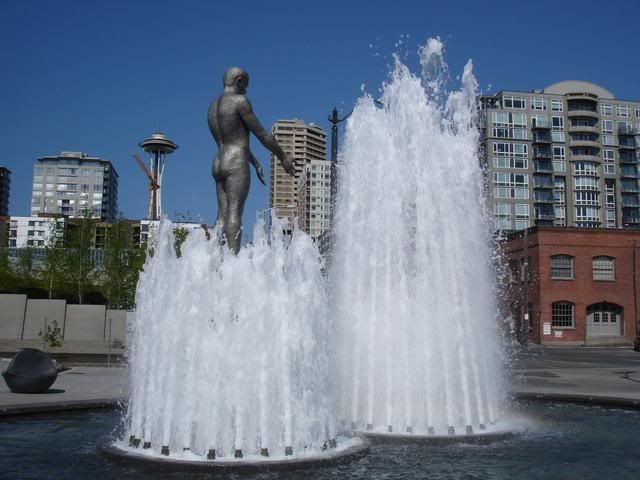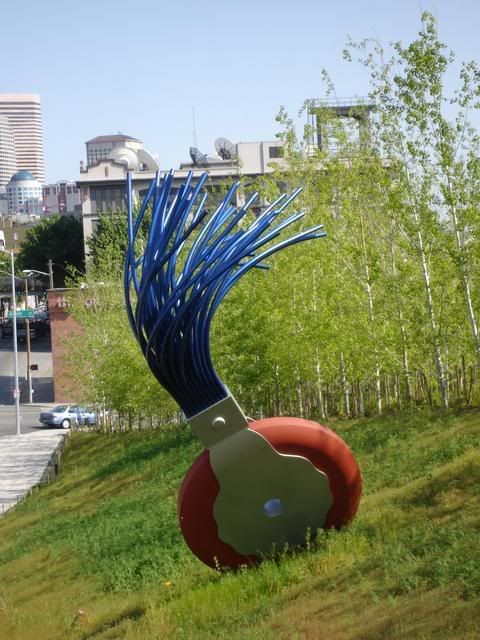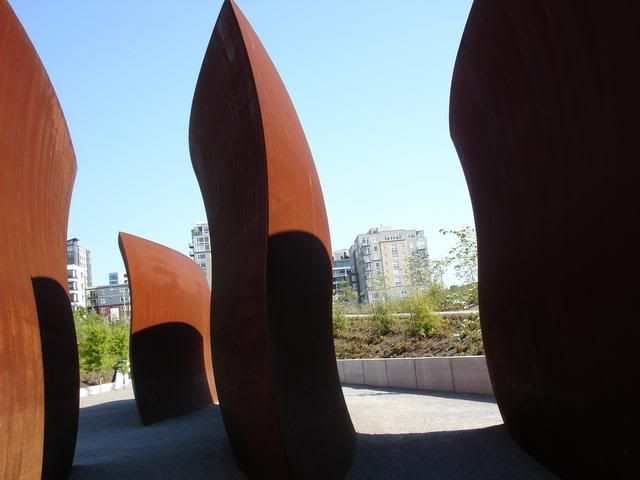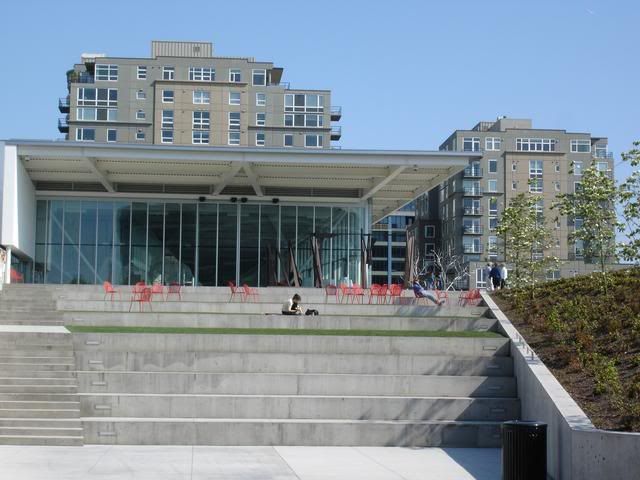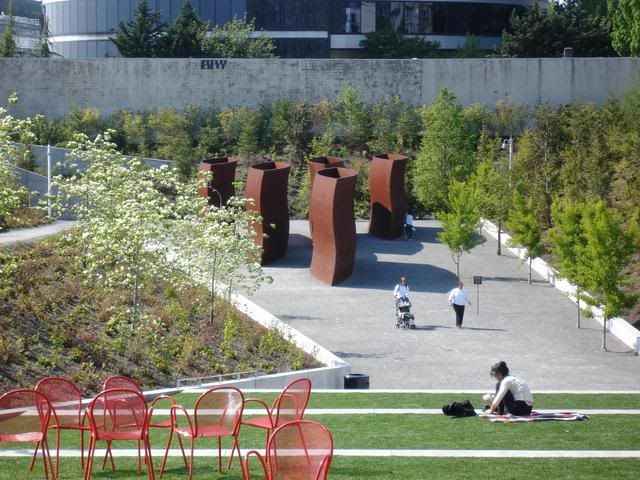 I took this one for O-nut. If he was there, it would be his favorite sculpture....if that was him taking the picture.
From there we walked up the the Seattle Center, so we could ride the monorail back to our hotel.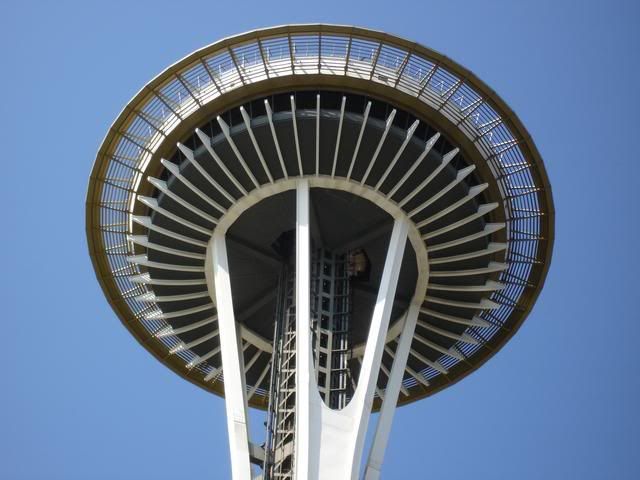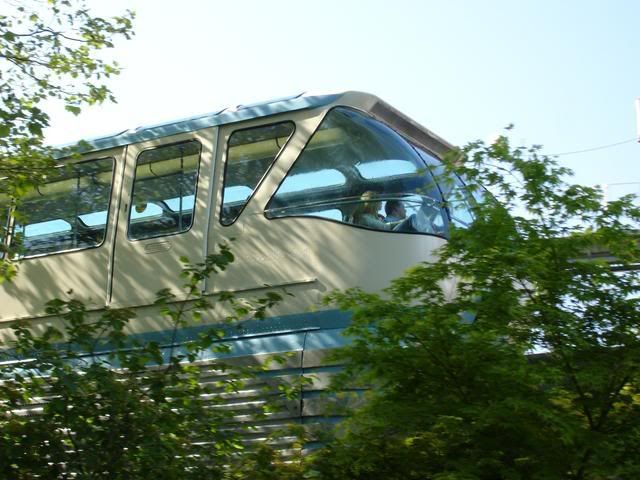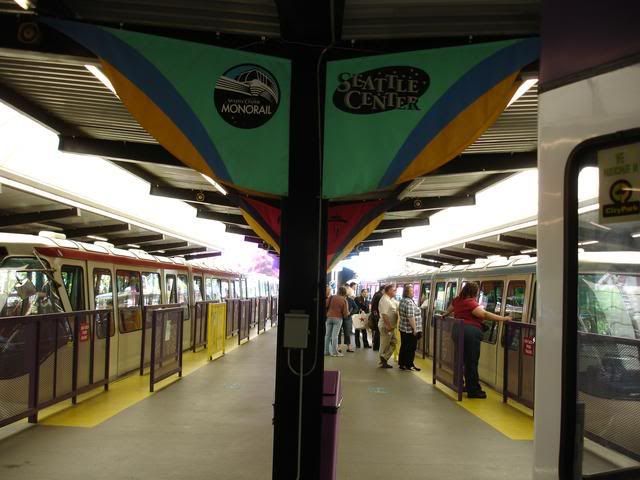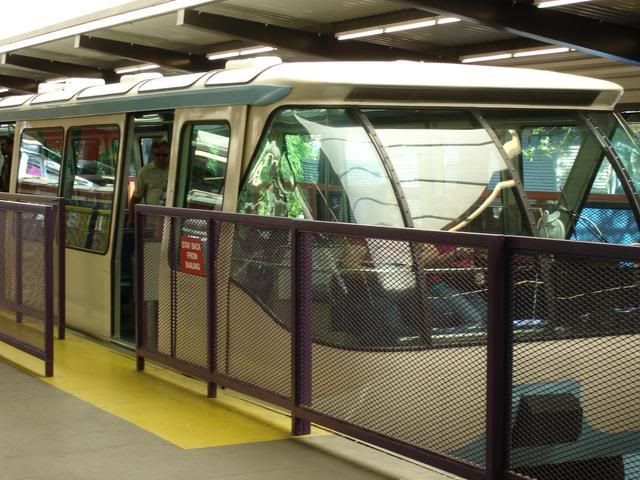 I'll upload a video of the monorail ride in a little while.
We freshened up, ate dinner at PF Chang's and then headed up to the Paramount Theater to see Rent.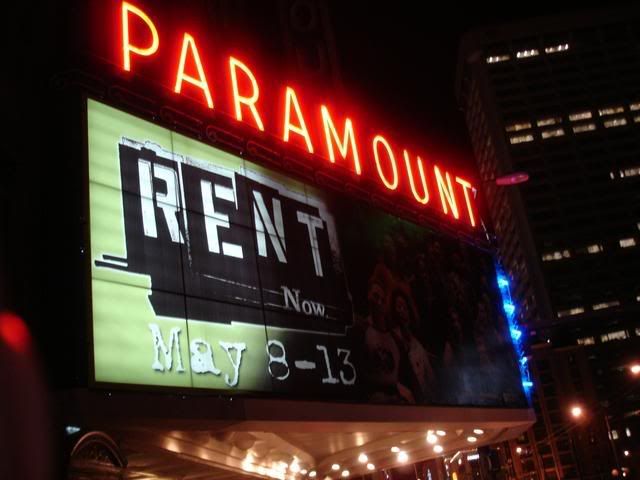 We had seats in the 8th row. A video of Seasons of Love:
The show was amazing. I wasn't expecting a lot, honestly, but the cast was extremely talented, and the crowd was really into the show. People were singing and dancing, and they got an immediate standing ovation when the show ended. It was such a great show!!
Views from our room: