Last weekend Brian and I headed to visit with my friends and family that live in Phoenix. It was a quick weekend trip but we had a fun time.
Saturday we got up bright and early to go hiking at some mountain area east of the city. We were suppose to climb all the way to the top, but my friend Deborah and I ended up getting SO winded
We made it more than 1/2 way though!
Here we are about to start up the trail. That's my friend Rob, his wife Deborah and Brian in the background:
Flowering cacti everywhere! Note, I caught a bee mid flight too!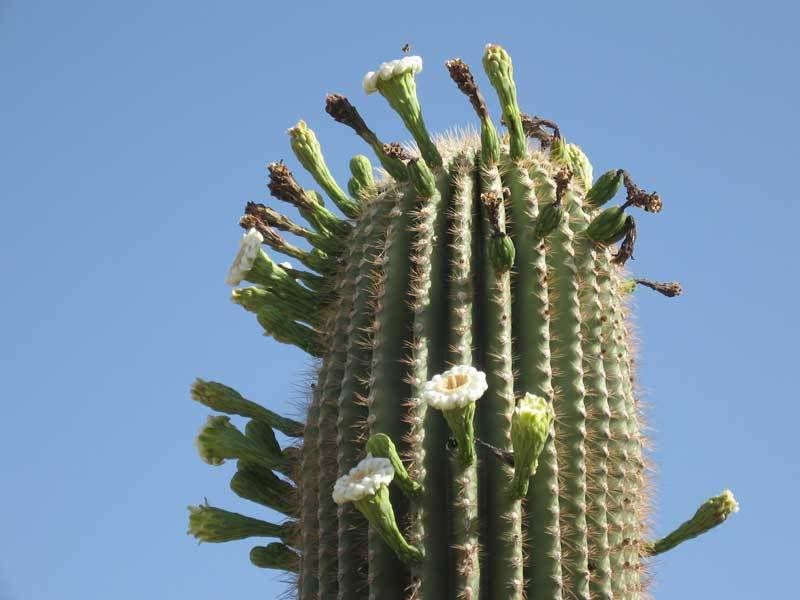 DON'T JUMP!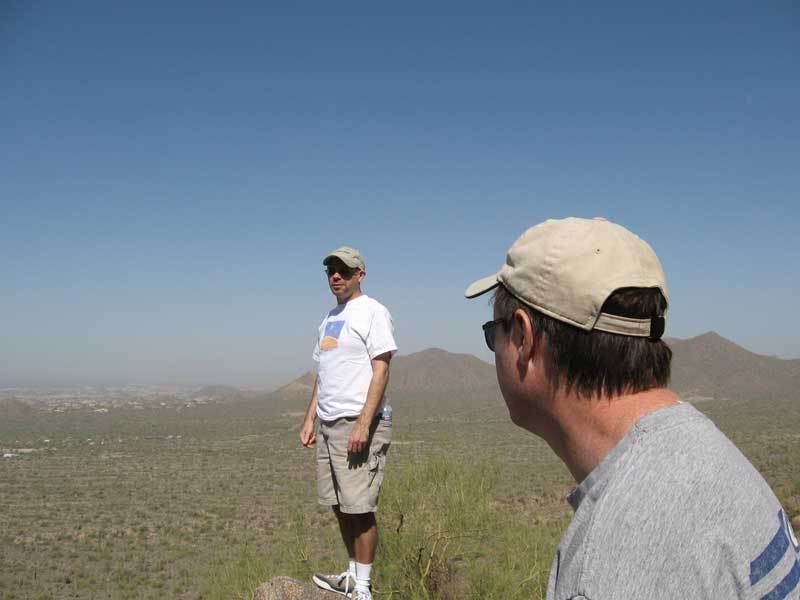 The menfolk. I've been friends with Rob since 7th grade, 27 years!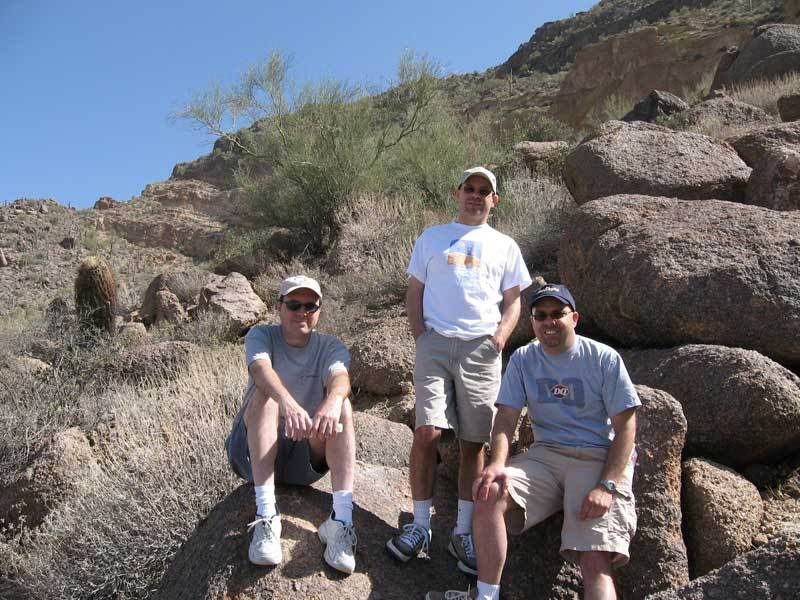 Views from the 1/2 way point:
About 1/2 way back to the parking lot, which you can see waaaaaay in the back behind us on the right, to the left of that saguaro: