The third and fourth day's we went to the Magic Kingdom and EPCOT. We where very disappointed in the fire works at MK. Seemed disjointed, skipped around and no Tinkerbell. Then as we got half way down main street it started to rain. So maybe they cut it short.
Anyway pictures MK:
We were there at opening and Small World was a walk on.
Chicken choker.
Snow White. There was no one else in the cars in front or behind us. We did all of Fantasy land in about an hour.
Haunted Manson, this needs to be plussed, it still has the old attic pop ups and the sound is terrible.
They still have the Country bears yea.
But again the poor sound quality distracts from the show.
People movers for the fans.
And as the sun sets over our tired party, we wait for the Fire works.
The next day EPCOT. Sure to Please.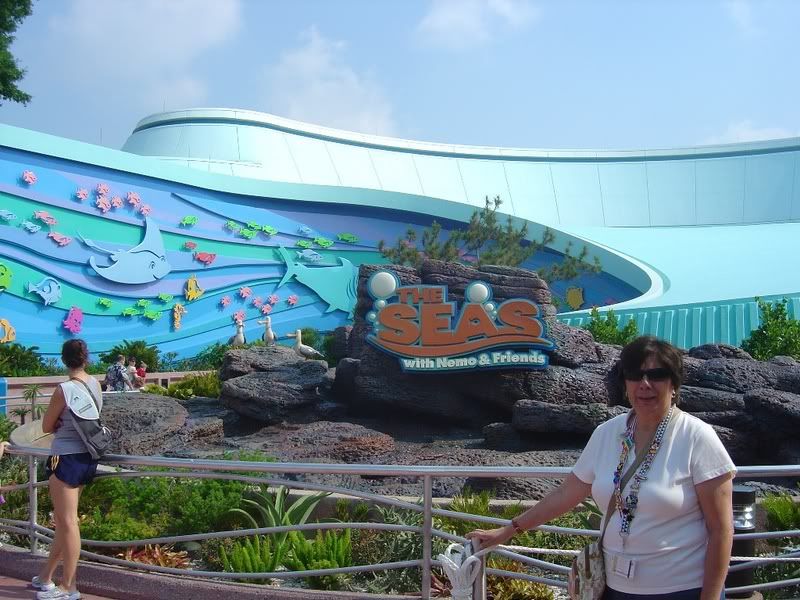 Lets go find NEMO...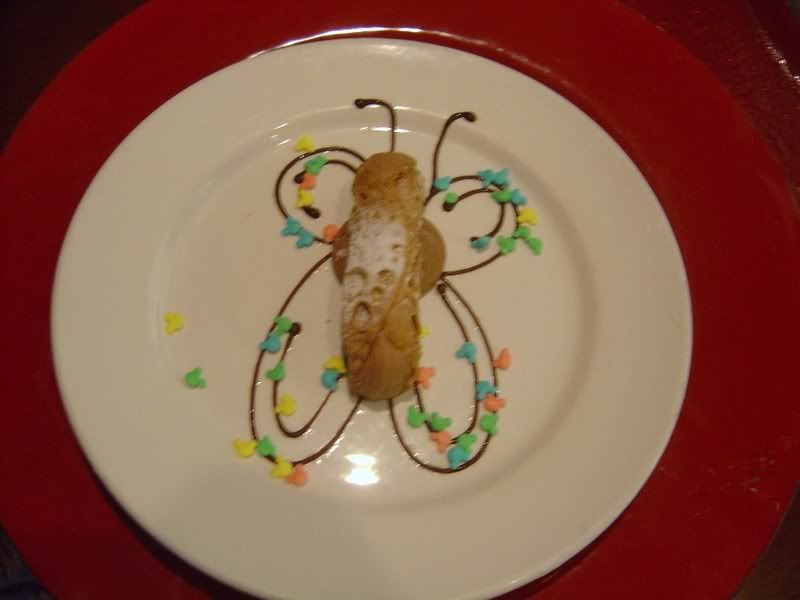 Hidden Mickeys on the desert at Alfredo's
Flag ceremony
We always stop and enjoy this group of singer.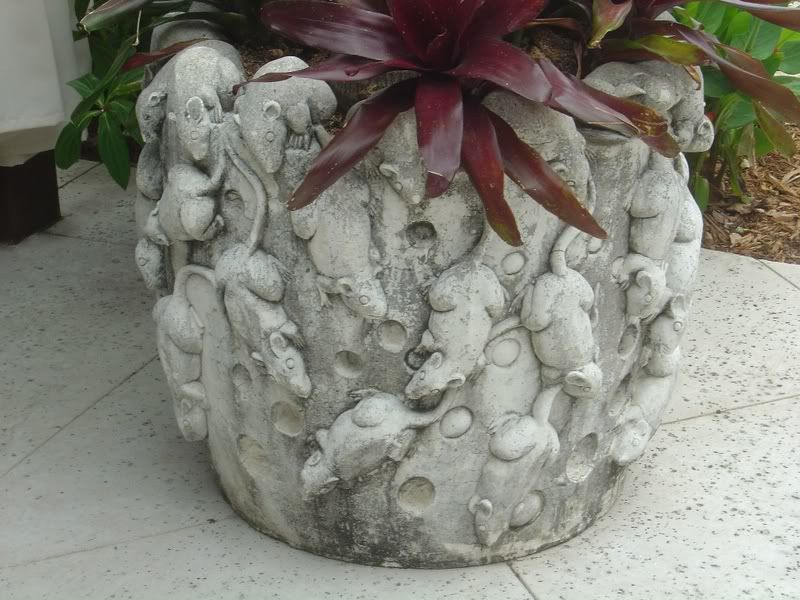 Another group of hidden Mickeys.
Love the details, Disney so good at it.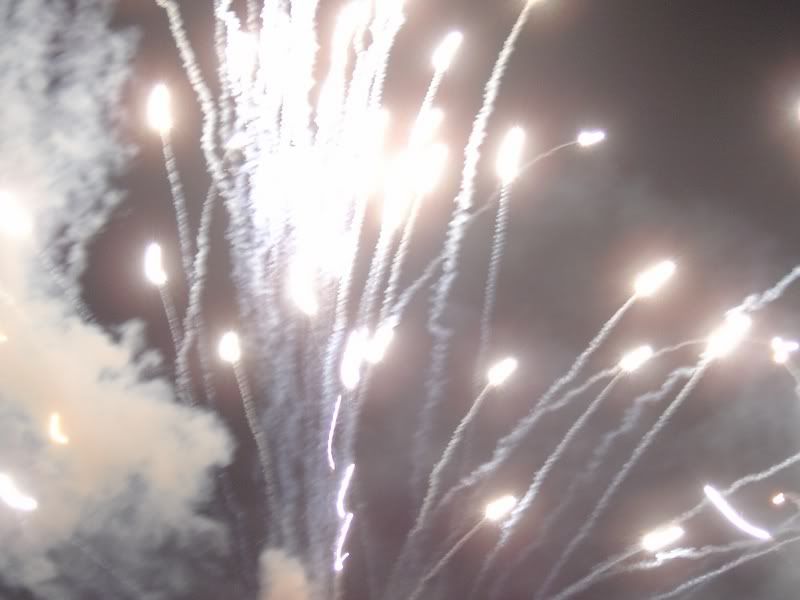 And of course we end the evening with Fireworks.