Hi everyone. Well this year my mom has got all sorts of birds visiting her yard. We sit on the deck and watch and take pictures. I'll update as I get a new bird to share, from rare to common birds. By the way, if I mislabel a bird, feel free to to point it out, but I expect a link to your proof.
Let's get started.
Steller's Jay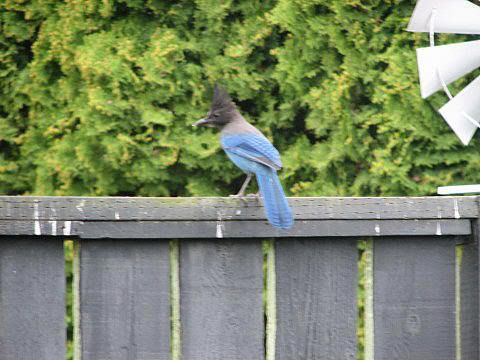 American Crow (Mom has named him Crackers, I'm naming the next one Drinky)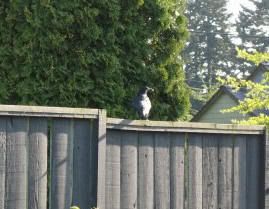 Goldfinches! We have never seen these in the yard before.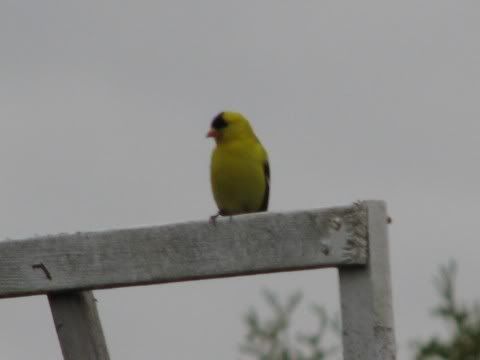 I love the look on this one's face. WTF?!?!
Another Goldfinch and a House Finch
These 2 also excited us.
An Evening Grosbeak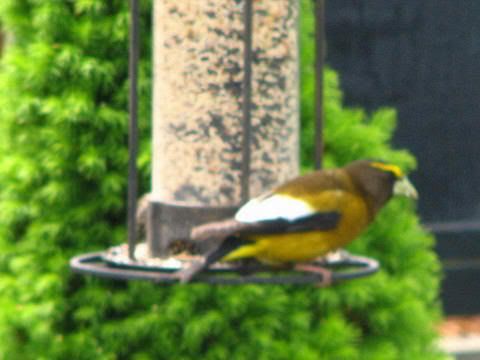 And a Blackheaded Grosbeak. I thought this one was a Towhee, until I researched it more. We've seen Towhees as well, but I don't have a good picture yet.
That's it for now, but I will continue to update as new birds appear and I get better pictures of some of the others.