Hi everyone.
Tonight in Seattle, WA, Marty Sklar, imagineer, had a presentation at the Experience Music Project. It was time for us Washingtonians to have a meet.
I took the 12:35 ferry from Bremerton to Seattle. Before I left I took some pictures of Bremerton's new waterfront park.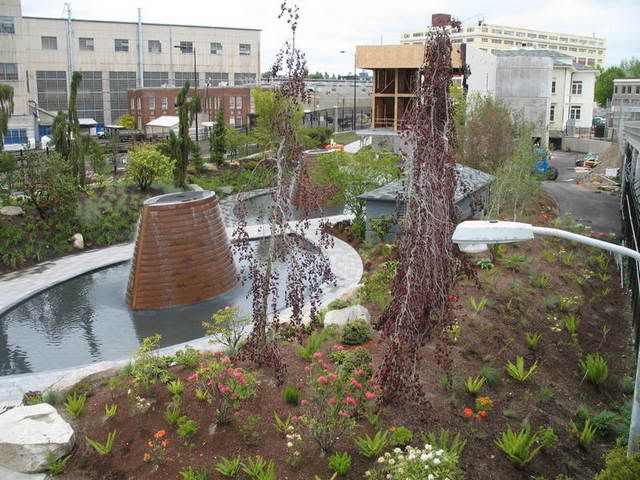 Riding across the sound...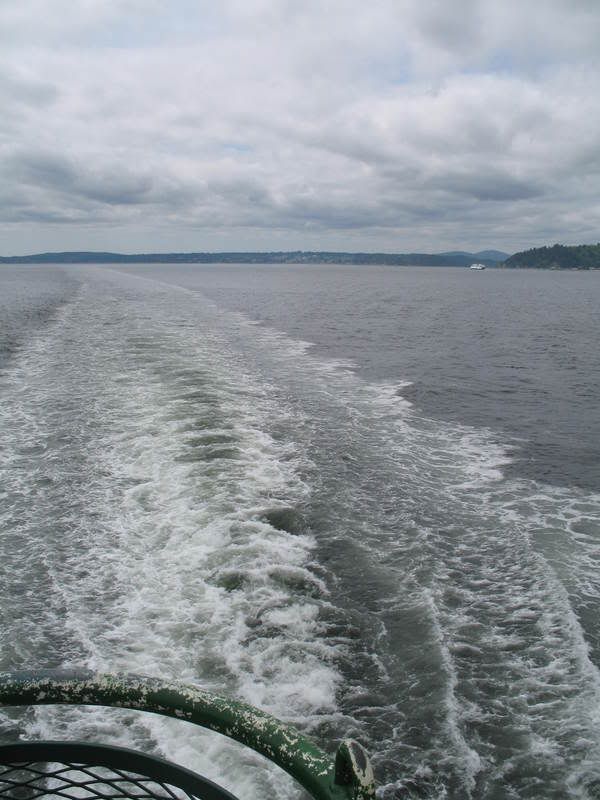 Here comes Seattle!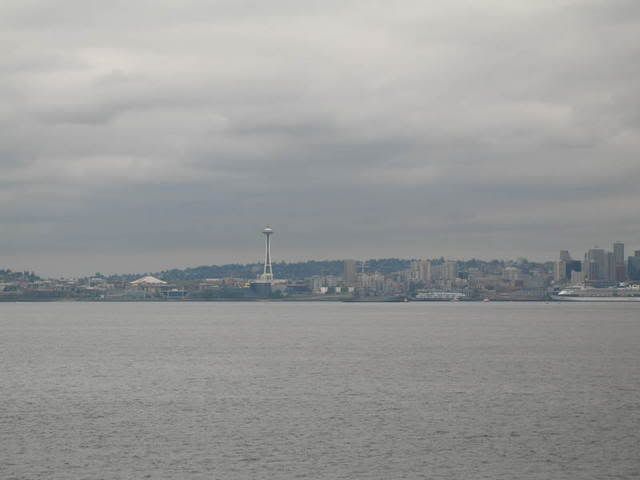 Its getting closer.
Space Needle.
I spent an hour or two downtown at some of the local comic book stores and such, then visited "Seattle's Best Happy Hour". I had skipped lunch so I was quite hungry. I went to the Metropolitan Grill and had the bacon wrapped beef tenderloins with shallots and crispy onion straws.
Looks good doesn't it. How much do you think I paid for this?
$20.95? Nope, lower.
$15.95? Nope Lower.
$10.95? Nope, getting closer though.
$5.95?!?! Not quite.
It was $4.95! Add a drink, tax and tip and I got out of there for less than $12.00. The food was great and very cheap.
Anyways, after that I headed to Westlake Mall to catch the Monorail to Seattle Center. That's right, we got one too. It's almost as old as Disneyland's. It was built in 1962 for the World's Fair.
Leaving the station.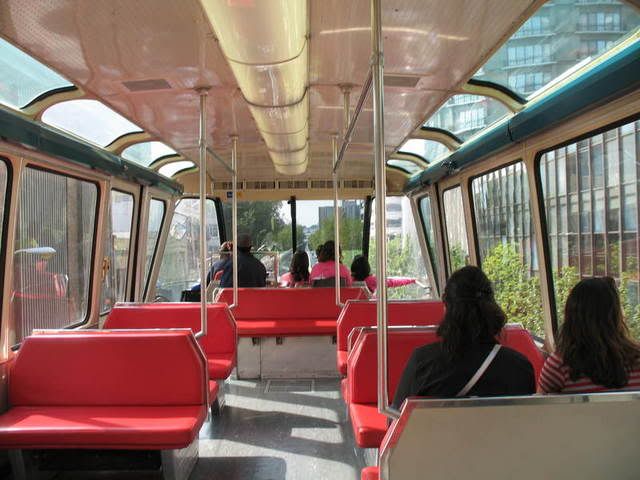 The two monorail trains, red and blue.
The track through the EMP.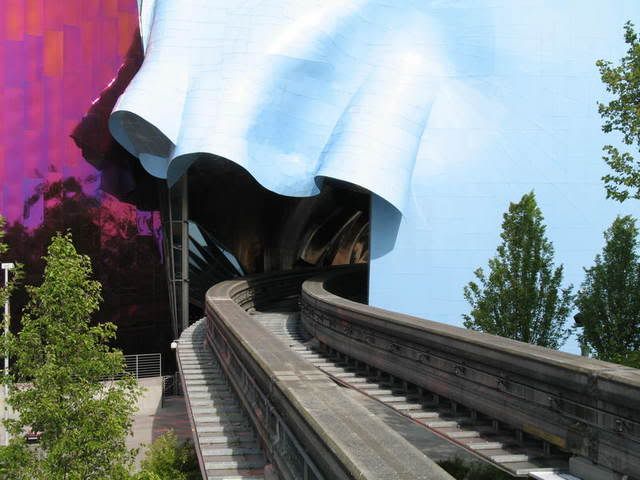 I toured around Seattle Center. The sun had come out and it was lovely, though a bit breezy. I stopped at the International Fountain to take some pictures.
Check out the rainbow!
Whale Sculpture near fountain.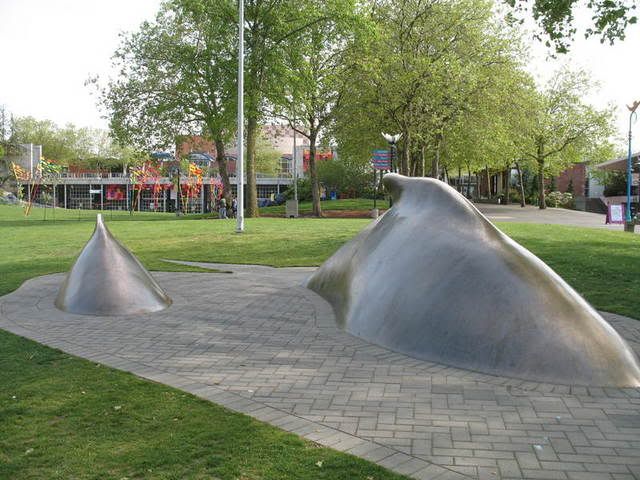 Rhododendrons.
This pink one was at least 10 feet tall.
A purple one.
The Purple one close up.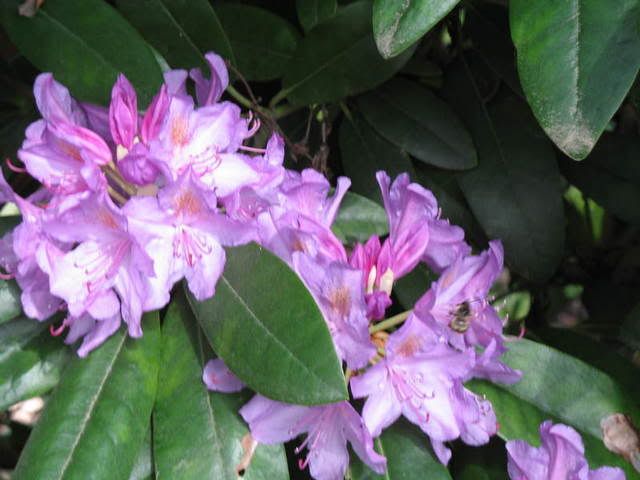 Key Arena, home of the Seattle Sonics (for now at least).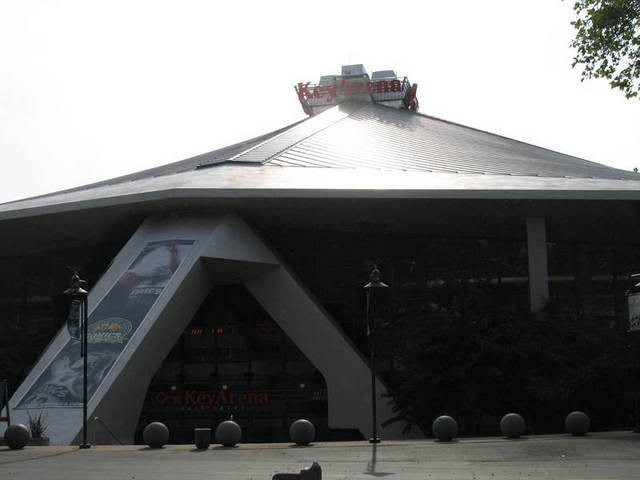 Some nifty flags.
The Space Needle.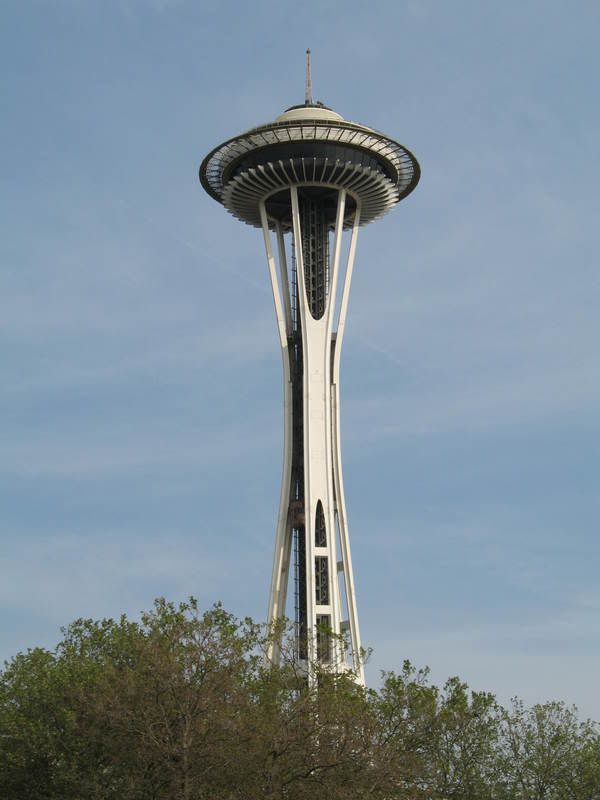 The EMP.
The Space Needle again. It's a little known fact, but its against the law to take less than 3 pcitures of the Space Needle when visiting Seattle.
More coming.