Hi. You may remember me talking about buying my Mom a Disneyland rose for Mother's day. Now that the weather is getting nicer her roses are starting to bloom. So I want to share them with you.
First up is Just Joey.
Then we have a Kardinal Rose.
Then we have Honor.
One of the more interesting ones is the Fourth of July. My mom got the idea for this trellace at a garden in Australia. Notice how it has red and white stripes.
Then there is Joesph's Coat Rose.
A close up of one of the flowers on the Joesph's Coat rose.
Nearby is the Rio Samba.
Then the Brigadoon.
Then the Bewitched.
I didn't take any far away pictuers of the next one, just some close ups. These next 2 are the Double Delight rose. Its amazing how different the 2 look, but they are the same plant.
What about the Disneyland Rose? Here it is. Unfortunately, it has not flowered yet, but there are tons of buds.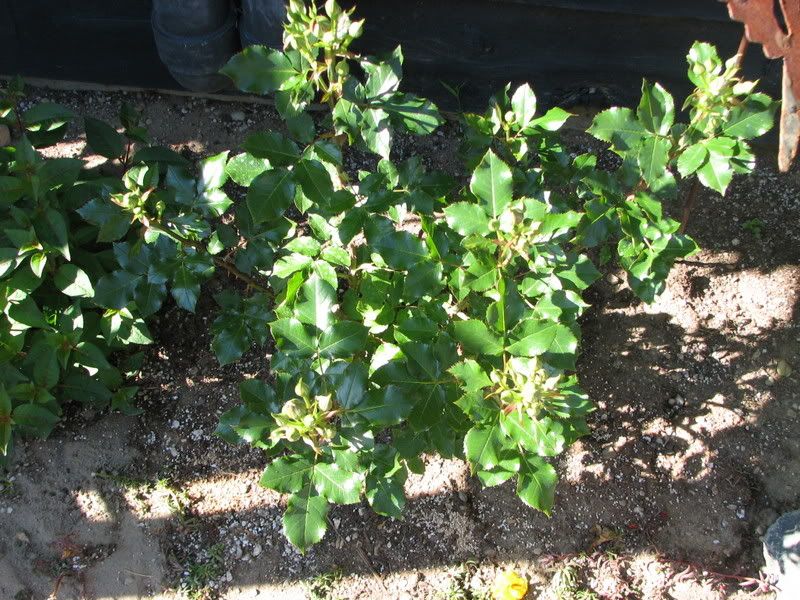 I will take more pictures when the Disneyland Rose opens. There are several other roses that are still closed as well, but they should open soon and I'll post those as well. Thanks for looking.