So! This was totally fun! We really LOVE the Monte Cristo sandwich at Cafe Orleans and we wanted a little taste of disneyland monday night (some hours ago) while we played Disney Scene-It! So...i searched the forums and found the recipe and we headed for the store to pick up the ingredients. Heres what we came up with...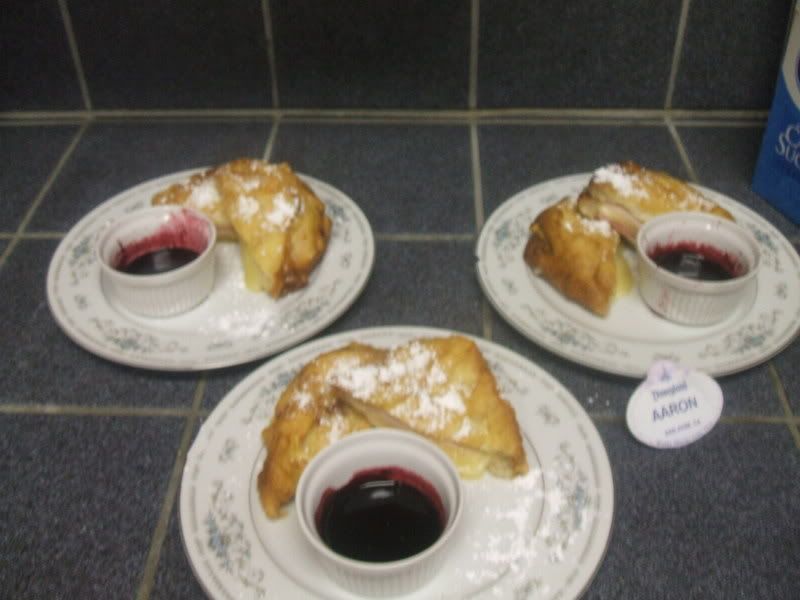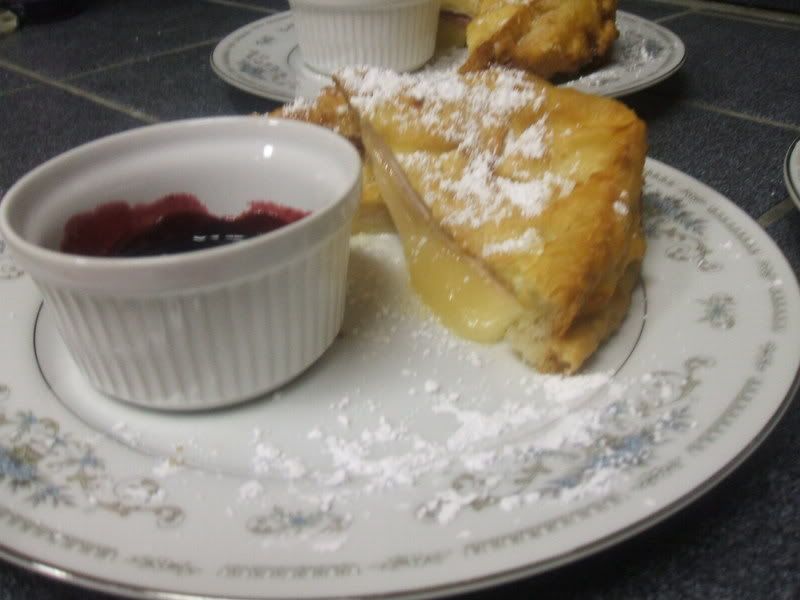 Does it look close to the one served in the park? haha minus the grapes and strawberries (we were out).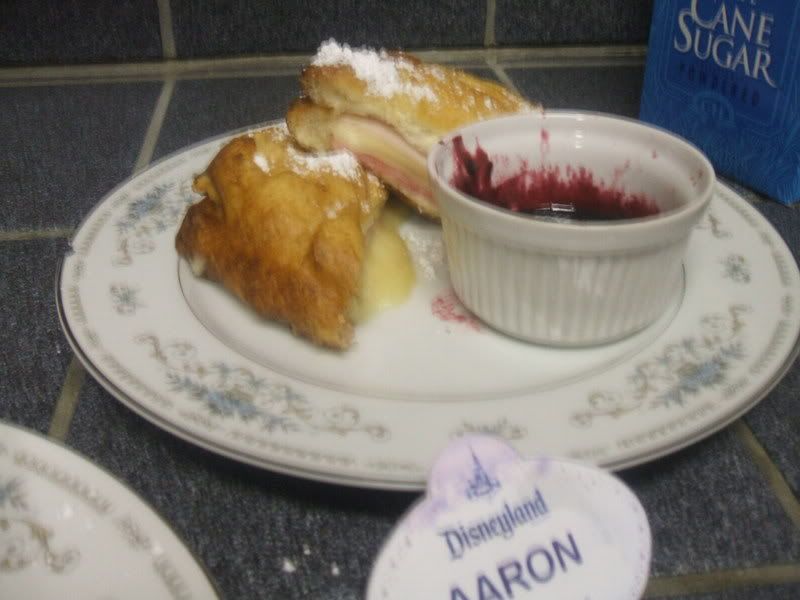 Heres another angle with the nametag i made for the POTC premiere.
The Chef...ME!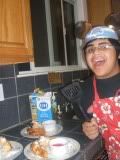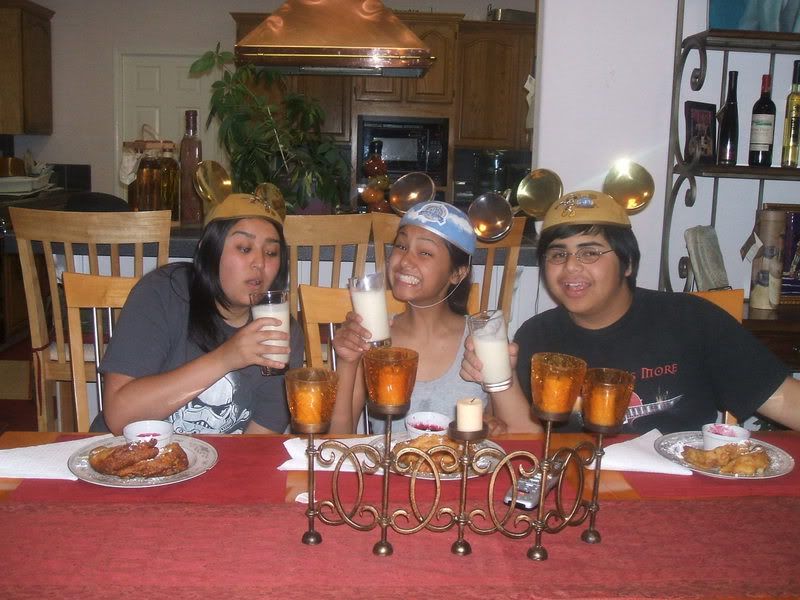 Ahh and the finished product being devoured! HA HA HA
The recipe worked and it tasted JUST LIKE THE ONES IN THE PARK! Woah....now i get to impress my friends with this at parties. Not sure if you can notice...but we've also made our rendition of the dole whip. Pineapple-coconut icecream with the pineapple juice kinda blended together. OH YEA!!! YOU KNOW IT! Has anyone else did this...like tried a disneyland recipe on a whim? We totally started making these around 9-ish.