So some random things happen in my apartment complex....hehe...

Last night I wake up at 1am cus I hear rushing water, lots of it. And it is super loud!! Loud enough to wake me. I go outside to see what's going on and there are tons of police lights so I go to investigate further... This is what I see...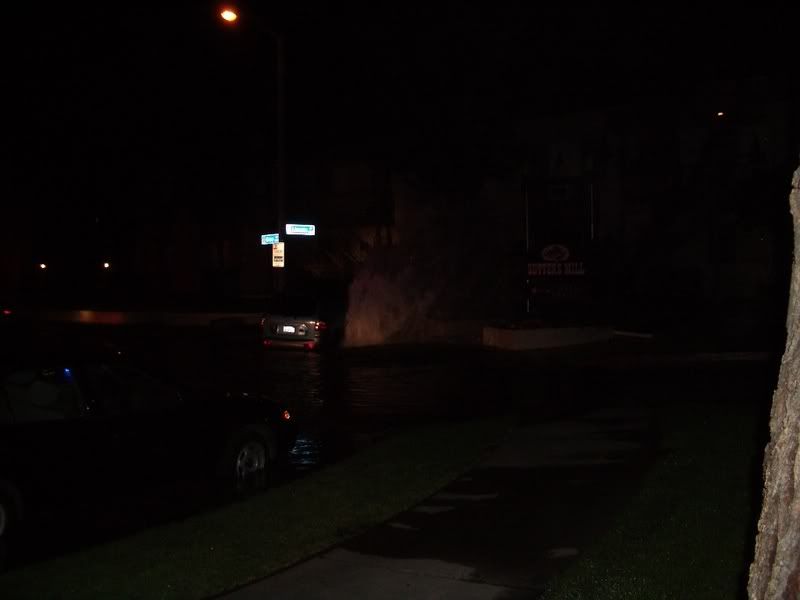 Someone drove their van into the fire hydrant!! If you look closely at the car at the bottom, you can see that the water is covering half the front tire!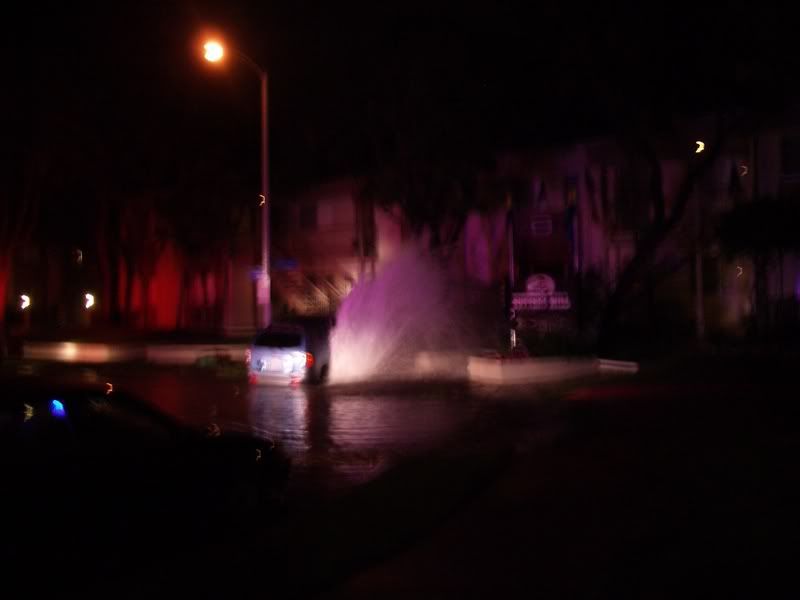 There's no flash on this one so it's blurry but you can really see all the water!!

Craziness! they ended up shutting down the water at 2am while they fixed it and it was all good by the morning.