The first day we got there we took his dog Jake out to a local park/preserve called the Breakheart Reserve. Lots of hiking trails and big ponds and such.
A boy and his dog.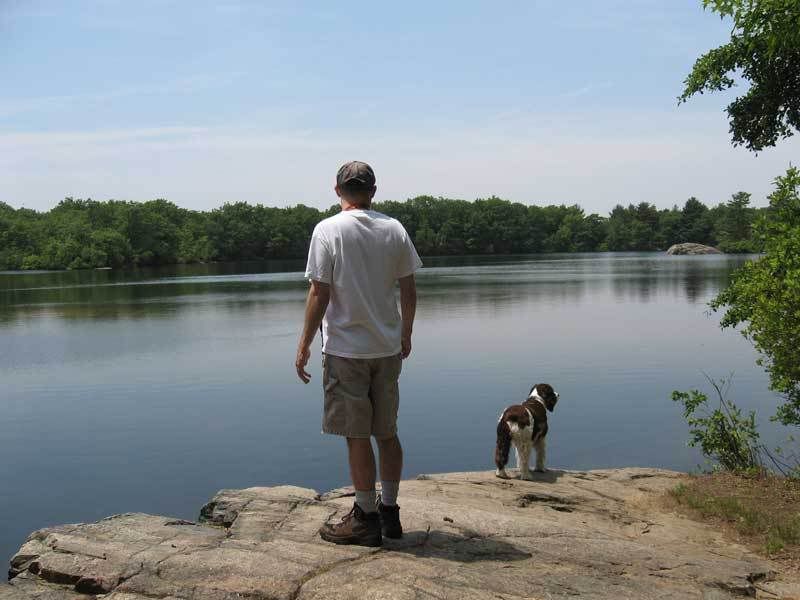 Look what Jake found, a geese family!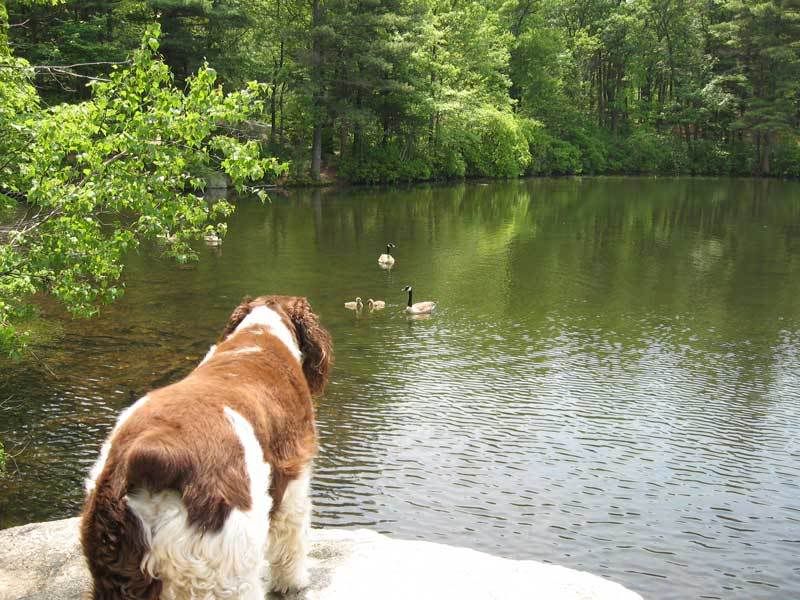 Pretty scene.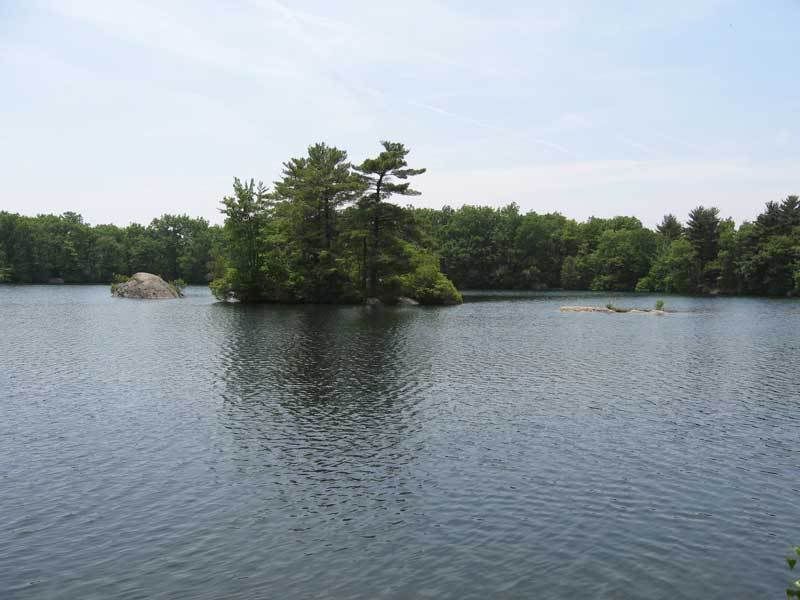 After some hiking, Jake got hot and decided to go swimming.
OOPS, looks like Jake is getting a little too frisky with the kitty.