The g/f and I decided to walk across the Golden Gate Bridge and down to Chrissy Field. Here are some pics with the mandatory SF fog.
Golden Gate Bridge opened to traffic on May 28, 1937.
Started on the Marin side.
The amount of concrete used on the bridge would be sufficient to build two 10-foot wide sidewalks from Chicago to Omaha.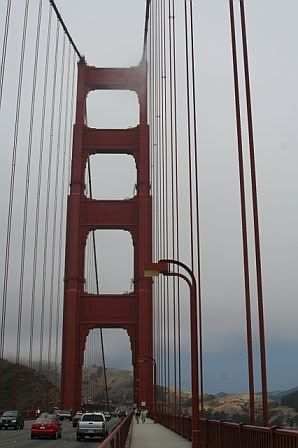 Water depth at the Golden Gate is more than 300 feet, but San Francisco Bay waters are, on average, just 14 feet deep.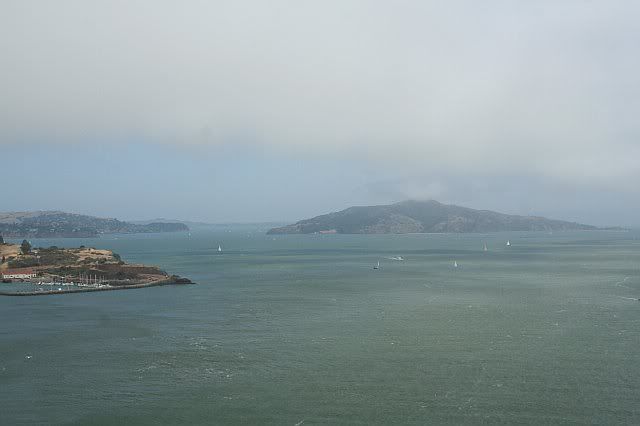 The two main cables of the bridge weigh 11,000 tons apiece, and each main cable contains 25,572 seperate wires.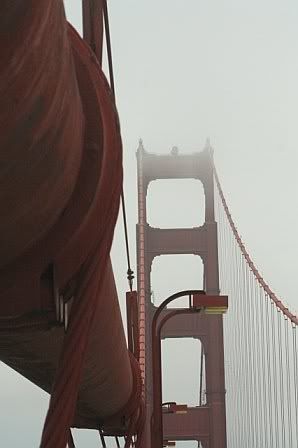 500 foot tower. (746' about the water)
The Bridge spans 1.7 miles.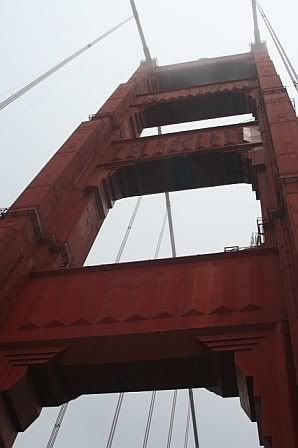 Was a bit too cold for Duck44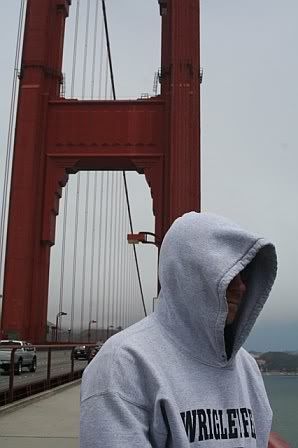 Total cost to build: $35 million
From SF side looking north into Marin.
From Chrissy Field