Aloha!
This is Hana , Maui

My family and I were there this past weekend and we decided to go on one of our favorite hikes.

It began on this foot path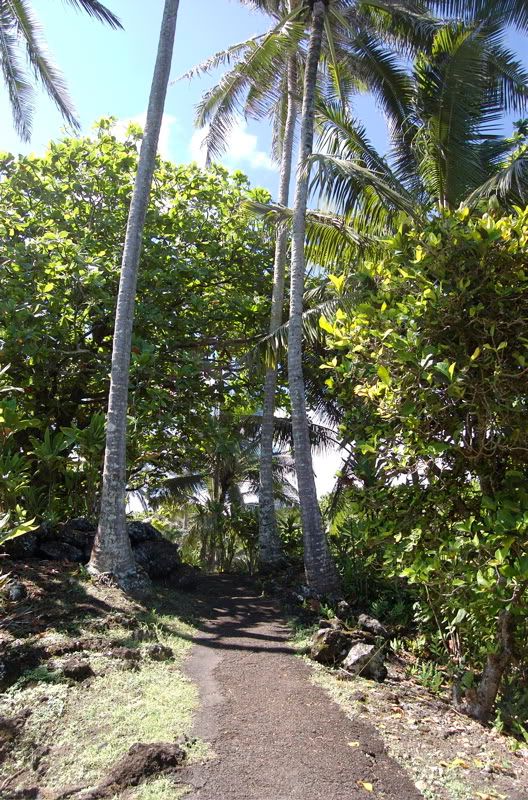 There were so many plants and so many bugs!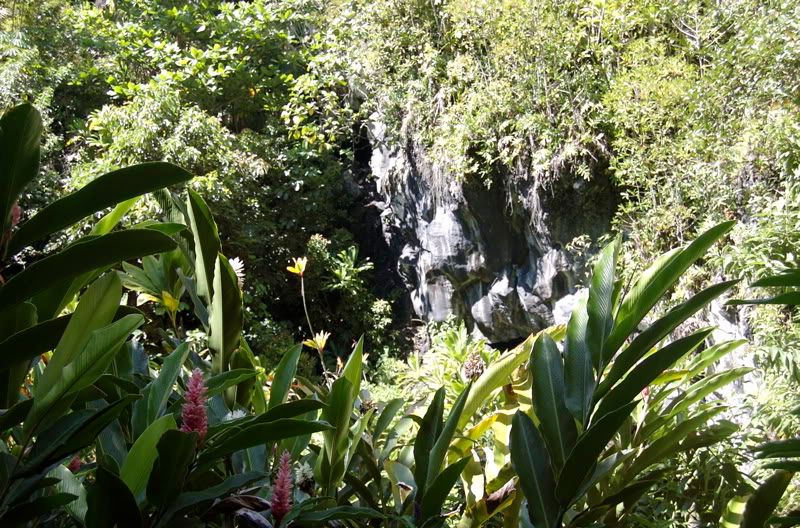 And it was hot and humid, but still totally worth doing!






Because of the beautiful scenery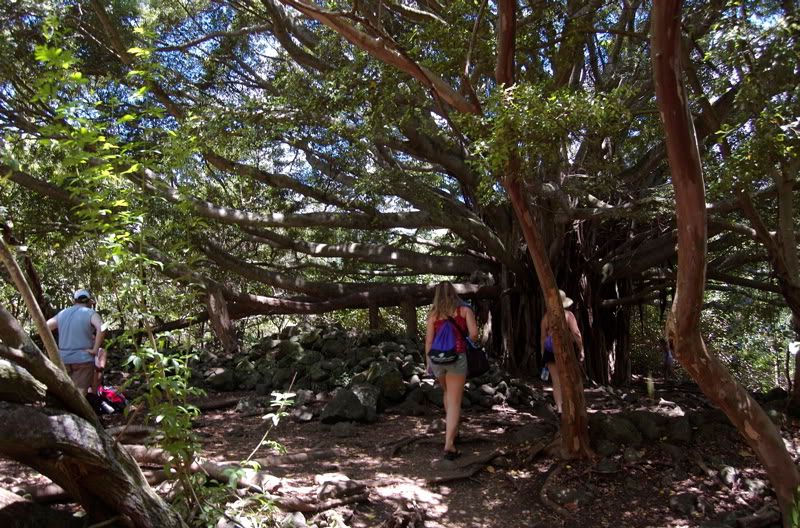 And the cool trees......when I saw this one the Pocahontas song kept going through my head ...."Listen with your heart, you will understand"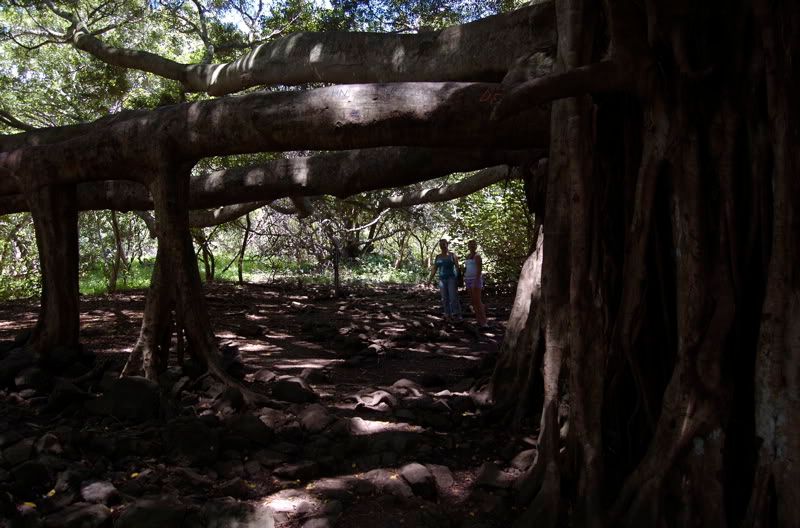 And if it got too hot, all you had to do was jump in a waterfall





There were plenty along the way



And this bamboo part of the hike is so cool because the wind blows gently and the bamboo knocking together makes a really cool sound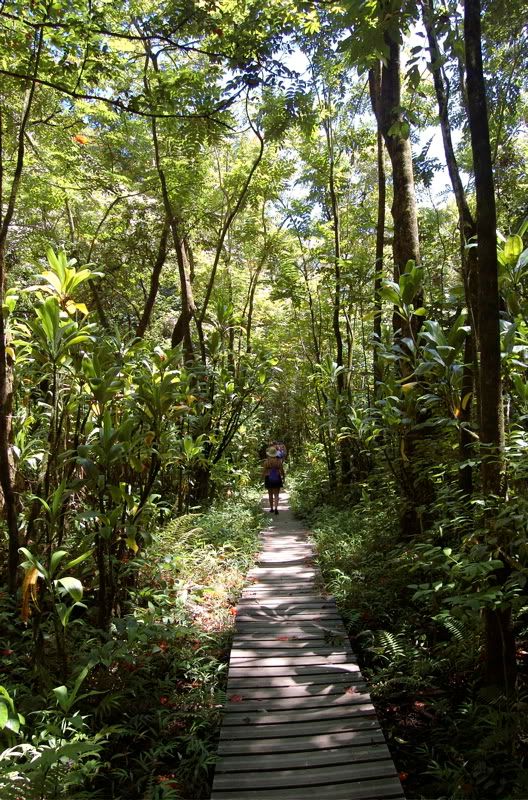 Wow, we were getting closer to the top of the trail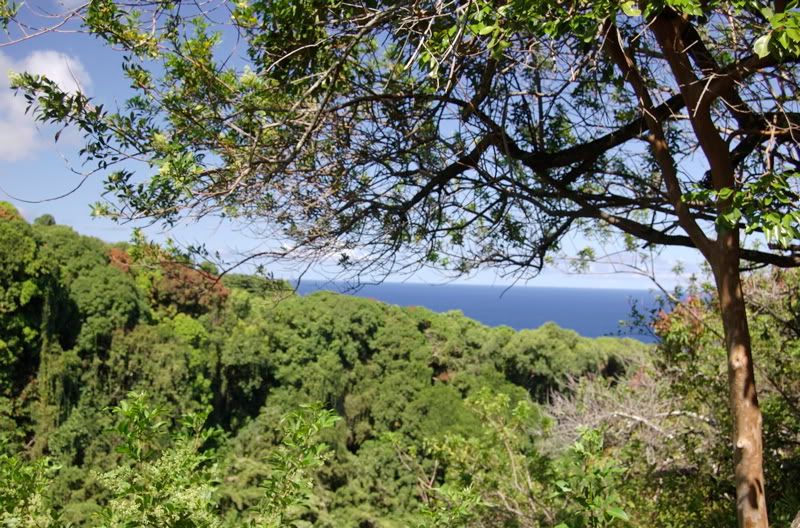 And then we reached the biggest waterfall
I wish I could show you how high this was ...all you can see of it in this picture is a smidgen of it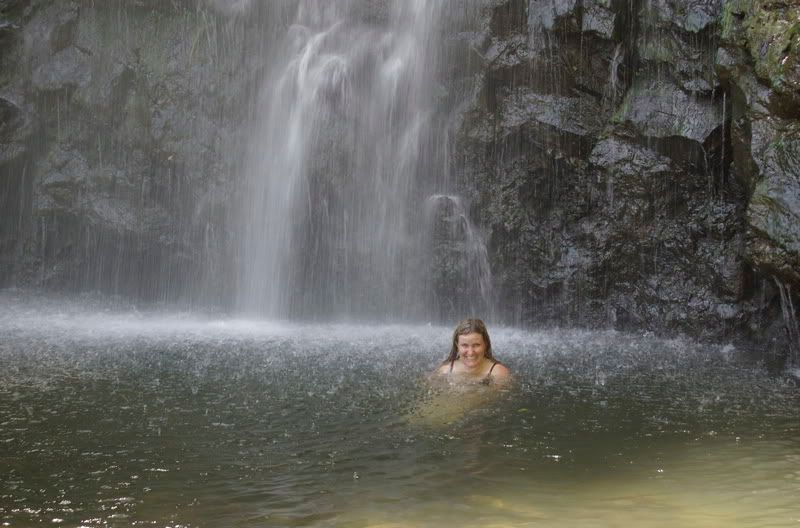 After the swim , we made ur way back down the two mile trail and went to the beach for some fun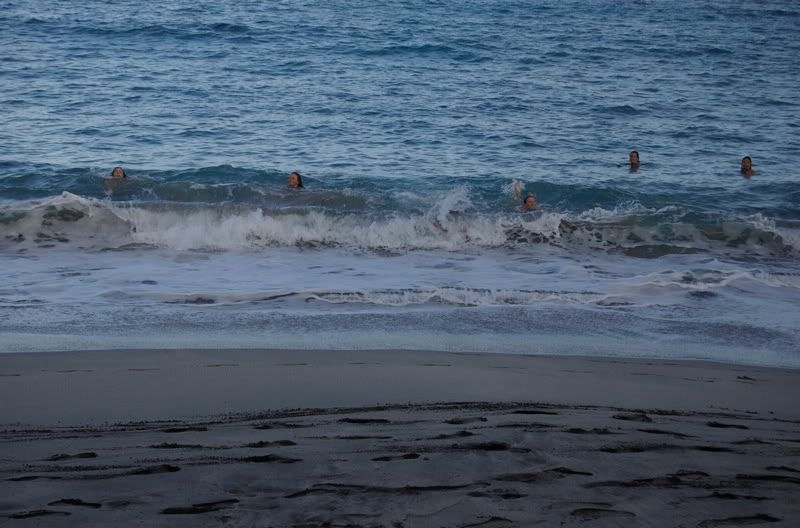 Then back to the house we were renting ...this was the view outside the windows
And off the deck during a rain storm


And inside the house where a gecko had discovered some of our sweet treats


The road to Hana is so beautiful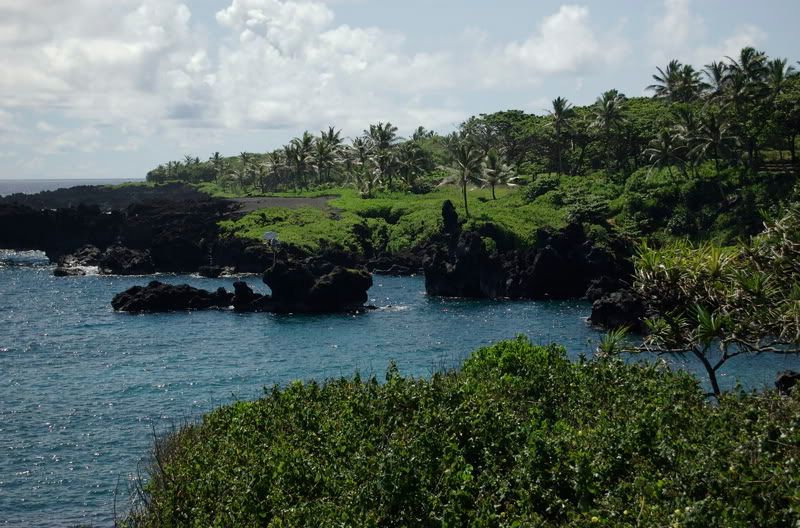 And you can always stop for a game of baseball along the way




Or you can try to pet the feral kitties and roosters




Or you can watch the surfers



But rain or shine, it's all good in the rain forest!