Some of you may recall that I posted a thread in late June about my visit to Point Defiance Zoo and Aquarium in Tacoma, WA. If not here is a link
http://www.micechat.com/forums/showthread.php?t=69415
.
Anyways, I went back yesterday with my parents, my sisters, and my younger sister's boyfriend. It was pretty crowded, but not unpleasant. Anyways here are some new pictures.
We picked up my sister and her boyfriend in Seattle, visited IKEA in Tukwila and then headed to Point Defiance. We started by having lunch in the park on the 5-mile drive section. Here is a pic of the Narrows Bridges from the park.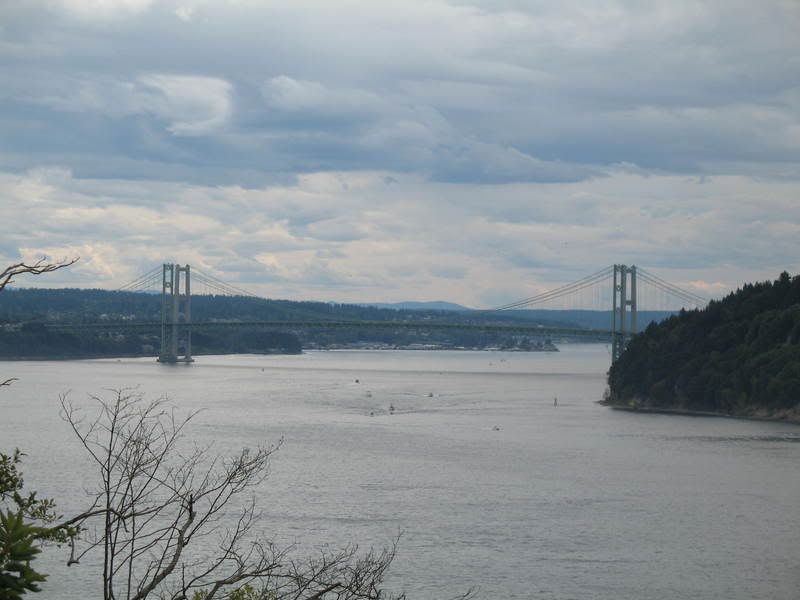 We had a picnic lunch with smoked salmon, cheese, fresh fruit, my mom's cresent rolls, fig/pear butter, some sliced flatiron steak, and some of my chocolate chip cookies. Like all good trip report threads, here is a pic of the spread.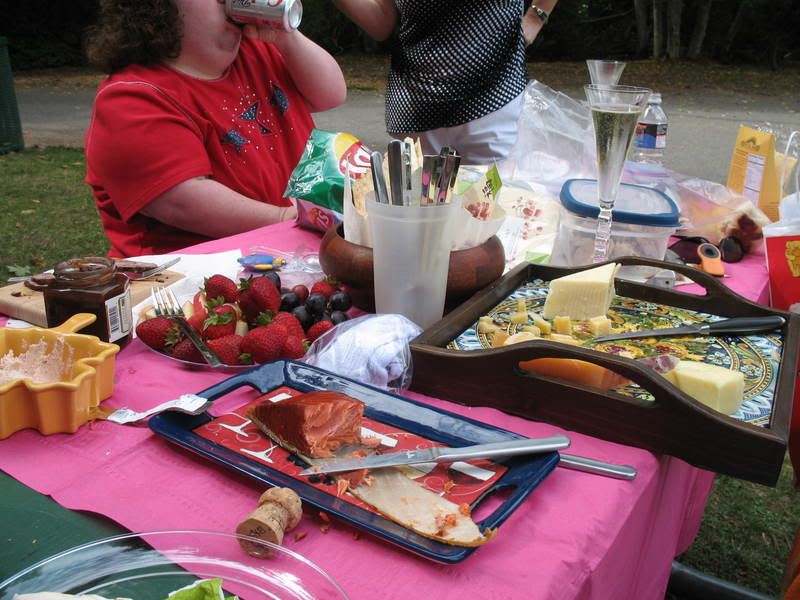 After lunch it was into the zoo.
Here is Jaia the sumatran tiger sitting far off.
LAst time I was there the male was being unfriendly, but today he was front and center.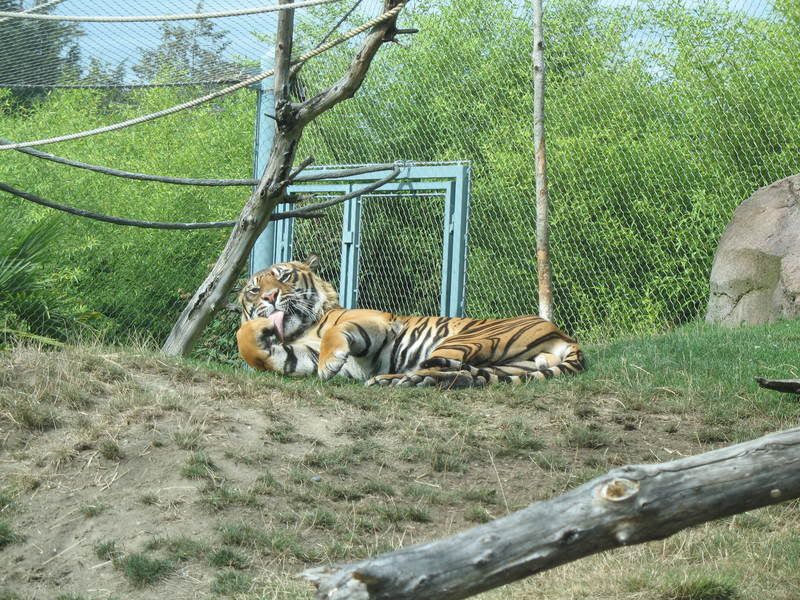 The asian small-clawed otters were cuddling.