To make a long story short, I met Billy Ray Cyrus at a CD signing for his new CD "Home at Last" at WalMart in Santee, CA (San Diego area).
I got a photo with him. Shook his hand twice, and got him to sign my CD "Home at Last". He also remembered me from Dancing with the stars the night before he was voted off when i mentioned it to him. He said "You were the one in the balcony with the fists?! I remember that! Thats cool man, thats cool, that's really cool. You going to the concert tonight? (I said Yes) He said, I'll look out for you then!" He did see me at the concert and he did my fist thing that i did to him. =D The photo of him and I will be up soon. I have to get those photos developed.
At the end of the concert. He looked right at me. Wiped his face with his towel, threw the towel at me, and this lady put her arm right in front of my face and grabbed it. Dumb lady!!!
Thanks for everything Billy Ray!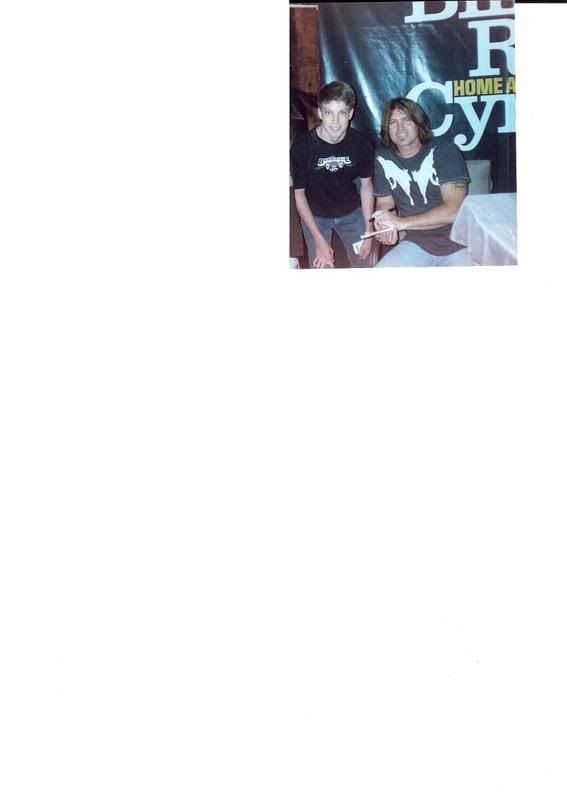 Here are the photos and video from the concert later that night in San Diego.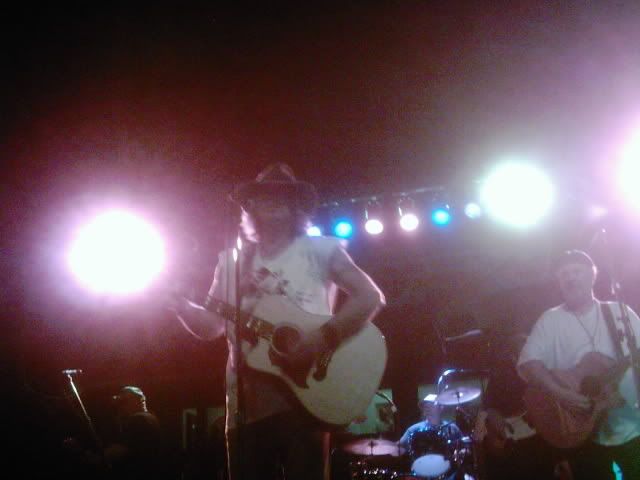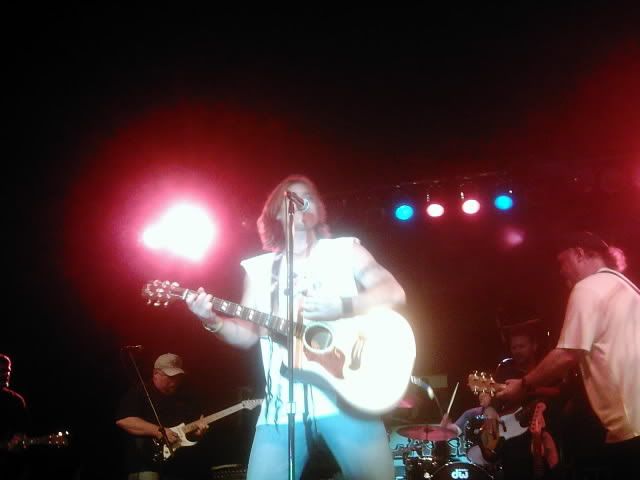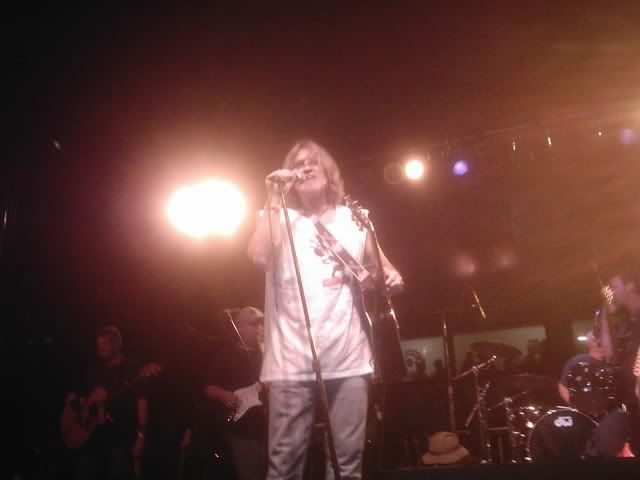 Short clip from CD signing:
http://www.youtube.com/watch?v=http:...?v=TpWS5xemRF0
Could've Been Me:
http://www.youtube.com/watch?v=http:...?v=a74xDeRkVOs
Ready, Set, Don't Go:
http://www.youtube.com/watch?v=http:.../v/xKBL4_qKjg8
I Want My Mullet Back:
http://www.youtube.com/watch?v=http:...?v=ylFWc8j1Bkg
Achy Breaky Heart:
http://www.youtube.com/watch?v=http:...?v=8jTsYg6Uq7Y
Call me the Breeze:
http://www.youtube.com/watch?v=http:...?v=2gif40JpMhQ
Wild Thing:
http://www.youtube.com/watch?v=http:...PoEXNy5o<br />