My sister and I decided to drive up to her college's campus at the top of the hills in Brentwood and somehow, I got some pretty cool pictures! Lucky for me-unfortunate for everyone living in that area-the power had gone out to all of the homes in that valley...which would include Harrison Ford and Reese Witherspoon. Bummer for them, but made for a great dark foreground for my photos! Anyway, here are my pictures. The lightning was striking out over the ocean in Santa Monica, and then was moving northwards and inland.
Here you go!
This was the first picture I attempted to take. Total luck!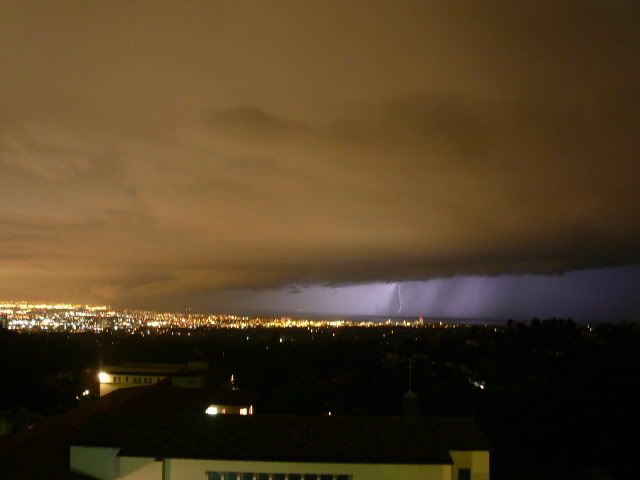 Cropped version...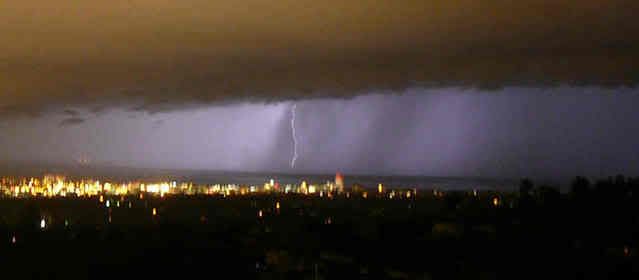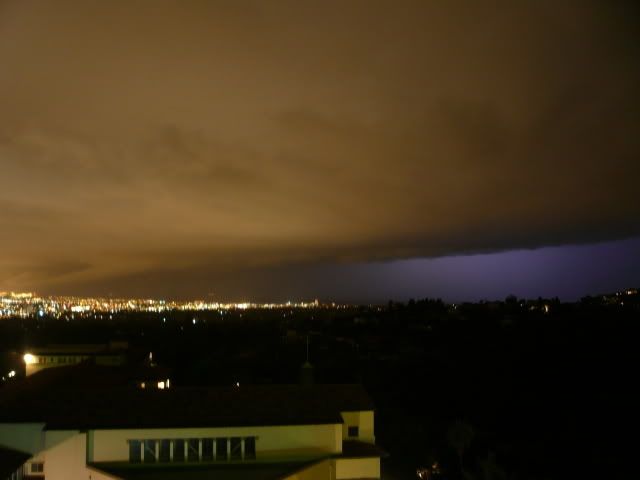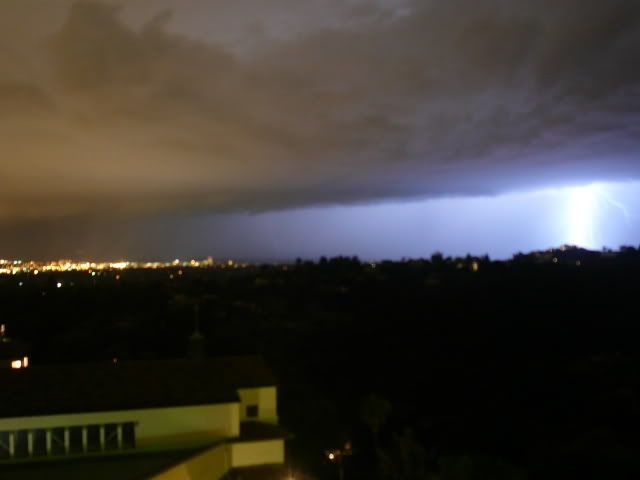 Another cropped version...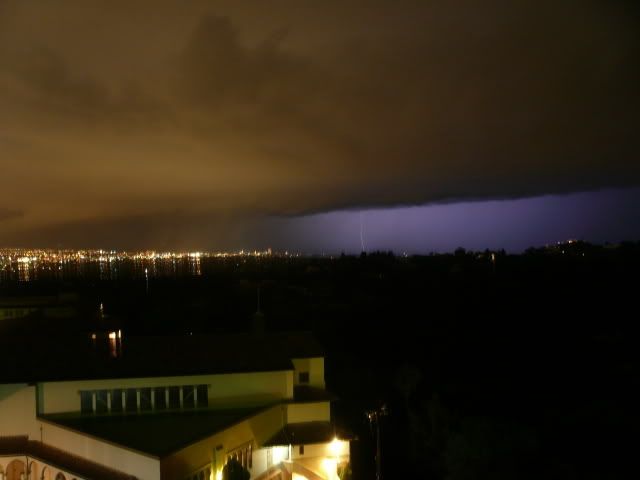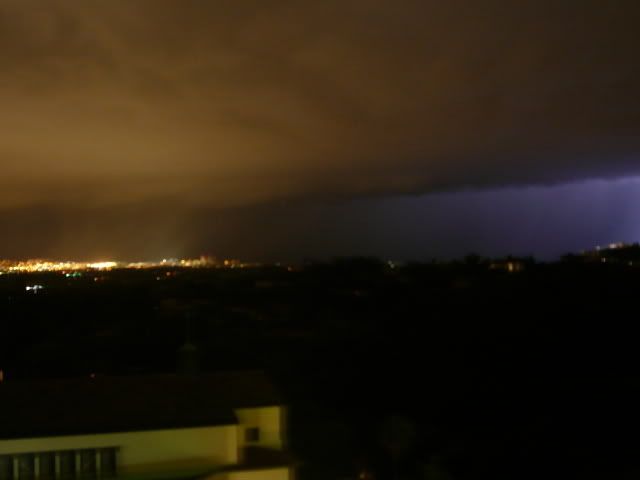 I would love to figure out how to join these three pictures together into a panorama...To your left, The Getty...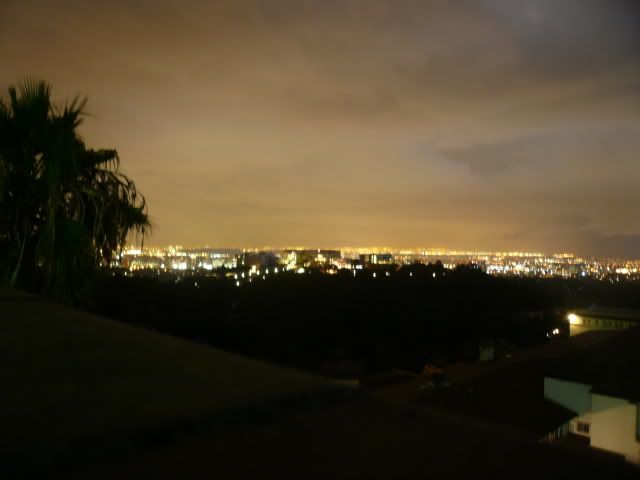 In the middle, Westwood, Brentwood, and Mount Saint Mary's College...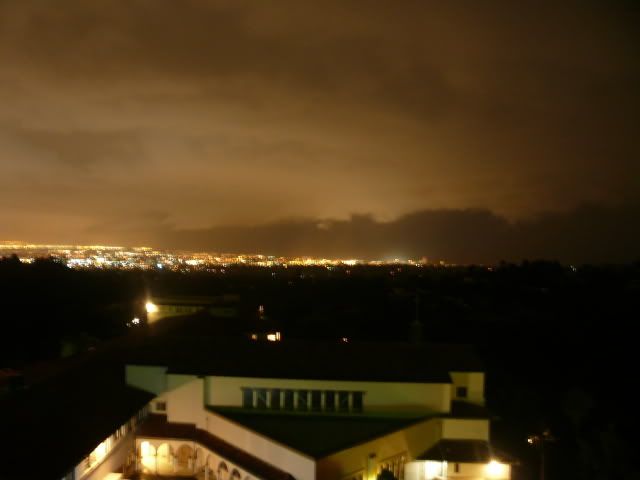 And to the right, lightning!!
Lastly, the lightning chasers.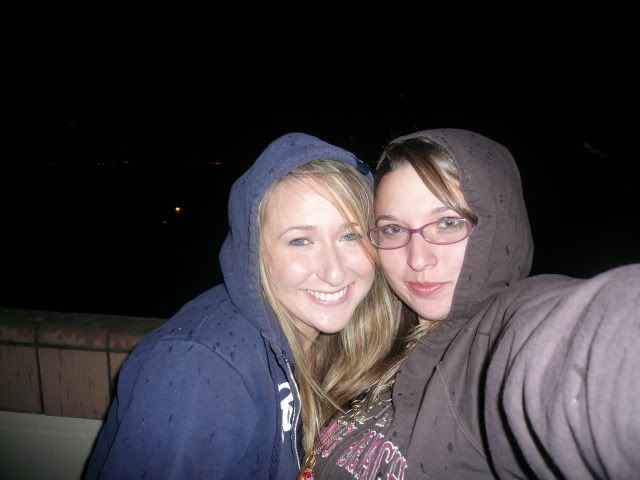 Hope you liked 'em!