Part I:
So my family decided that we should take a day trip to Sacramento. We left our house at about 8:30 and made it to Vacaville by about 10:00. After stopping for Starbucks (White Chocolate Mocha!!!), we decided to go over to the Nut Tree. I hadn't been there for over 10 years and so I really didn't know what to expect. We used to stop there every year on our way to Tahoe, but when we stopped going there, we stopped going to the Nut Tree. All I know is that the last time I was there, there really wasn't much to see, but it was still fun. When we got there, I knew right away that it had changed quite a bit. It was almost like a mini theme park. There were lots of little kid rides, but there were also some small shops, restaurants, a garden, and a house that I didn't remember but the rest of my family did. Anyways, onto the pics from the Nut Tree.
I loved this little garden because it was so quiet. I wish I could have gotten a picture, but there was a sign saying no cell phones! The irony of this shot is that there is a mini rollercoaster behind a tranquil garden.
Such a cute little ride! I never saw it running, though.
I really liked this!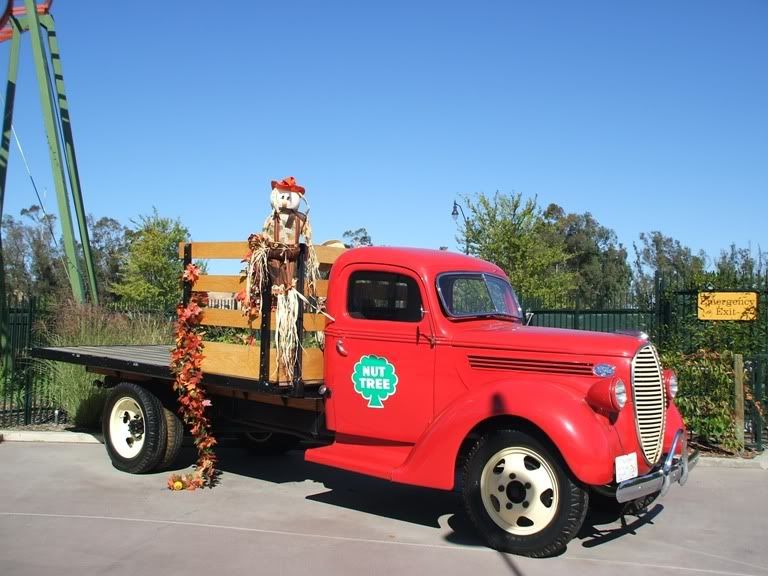 Another cute ride that I never saw running.
I used to LOVE these when I was younger. I used to insist on riding them every time we stopped here! The funny part was I still fit on them!
Another ride I never saw running (my favorite horses make another appearance at the bottom of the shot
).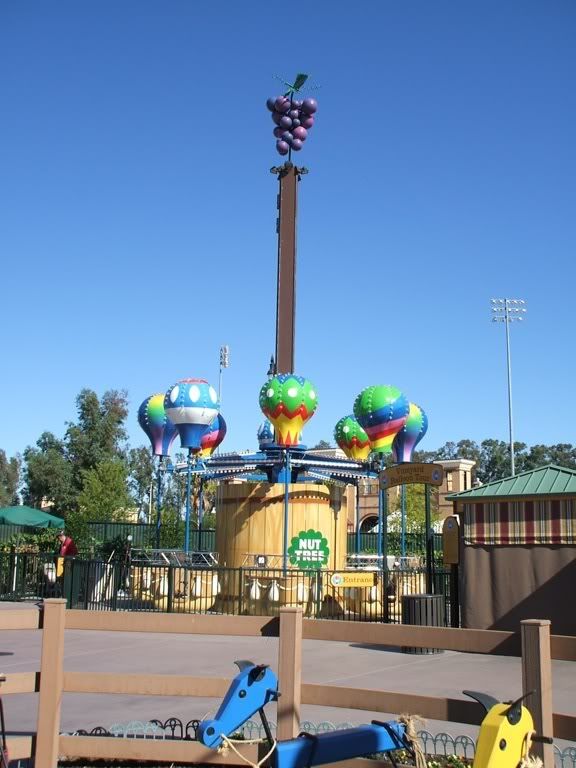 The train was really cute. It went around the outside of the area. It used to go out to the airport, but I'm not sure if it goes out there anymore.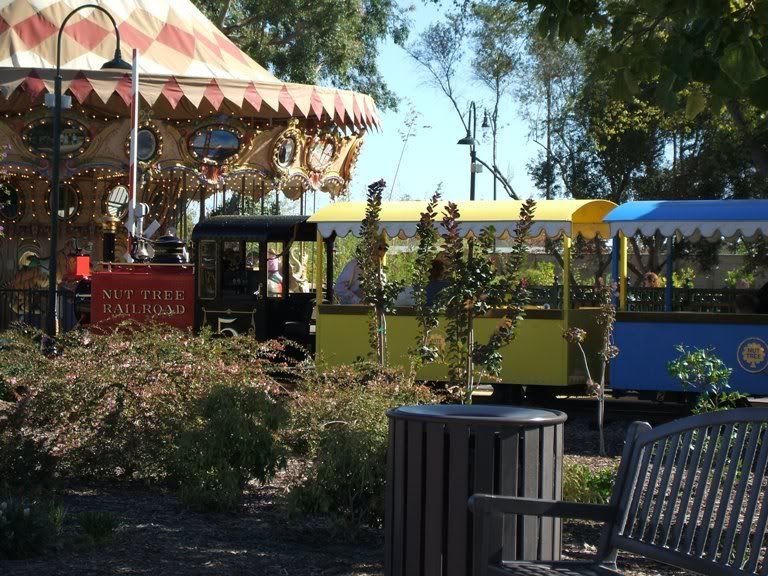 The train and the caroussel
Someday we'll go back there, but I think I'll wait until I can bring some younger children with me.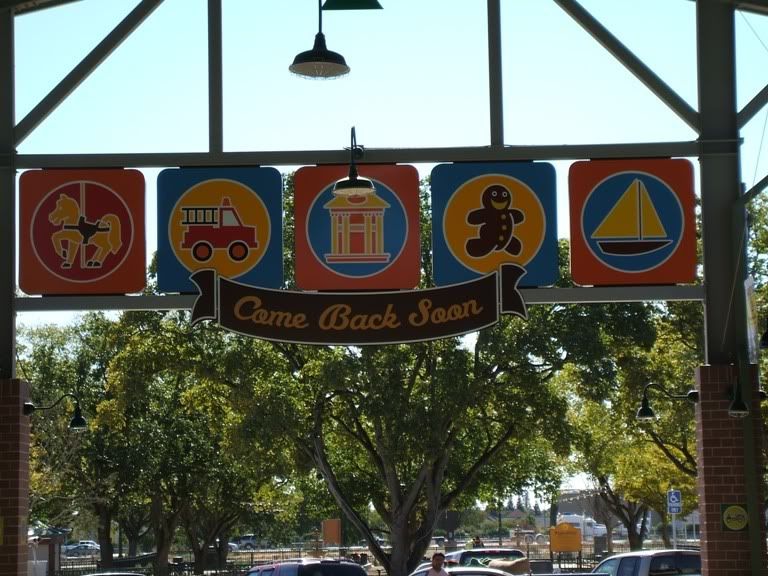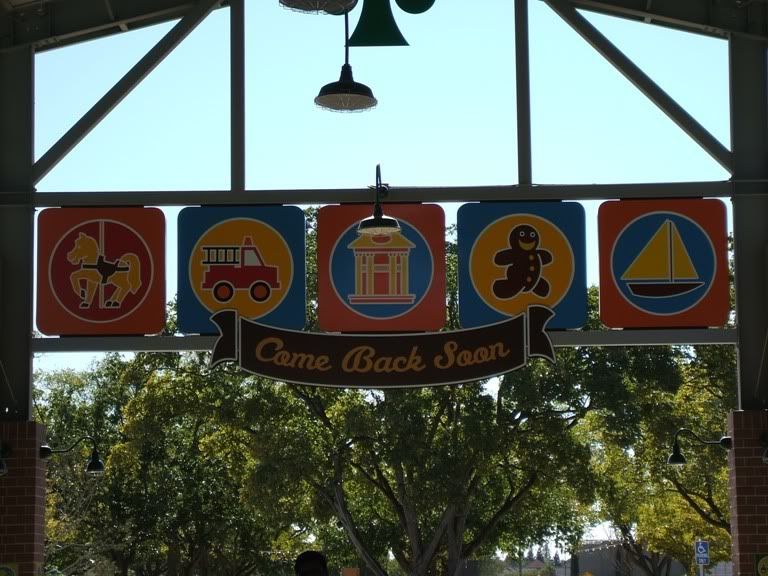 Part II is coming up!