Look what happened in Idaho!! My kids and I had been in Utah visiting family this weekend and we came home to this... It's only October!!!!
I guess it was 5 inches yesterday morning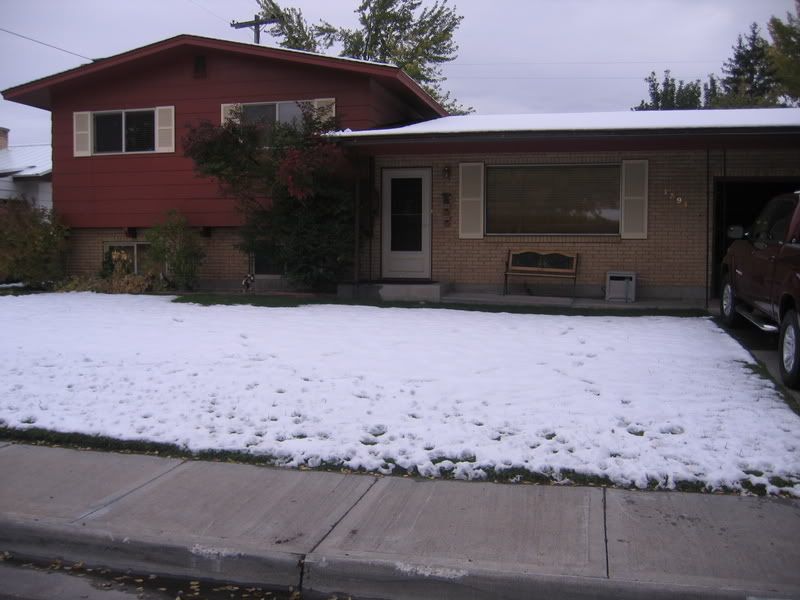 My kids could hardly wait to get at the white stuff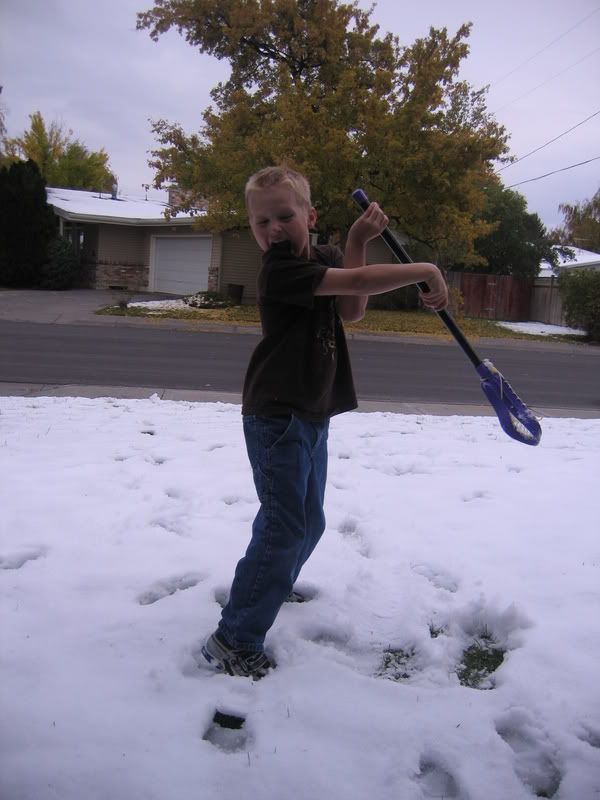 I guess the snow was so wet and heavy, tree branches broke off everywhere -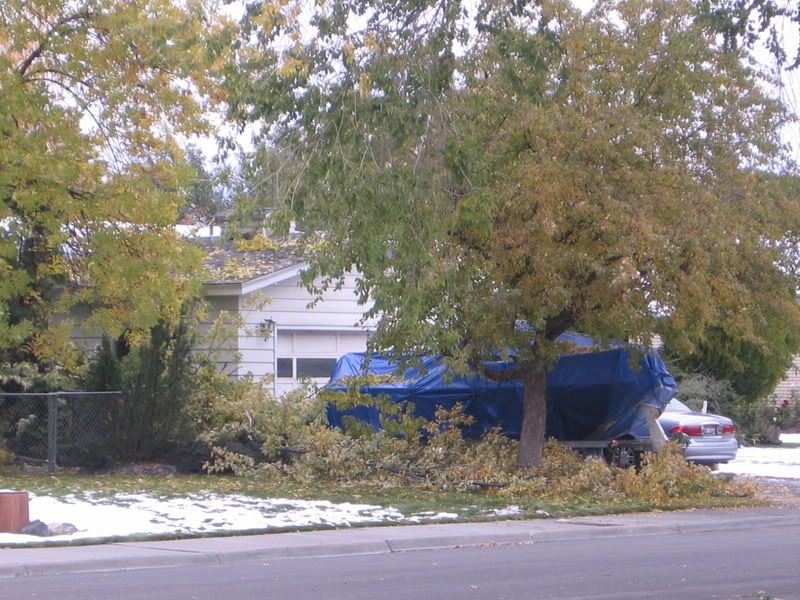 Anyway, someone please tell the sun that I miss it already.