I'm finally getting to post a trip report of our amazing three MONTH journey across the USA and BACK!!!!
heres our kinda plan LOL LOL LOL
October 9 - 22 - anaheim
october 22 - drive (ON THE WRONG SIDE OF THE ROAD) to SF
october 24 - 29 SF
October 29 - drive to salem OR
october 30 - november 4 - Salem OR
November 4 - 15 - drive to Mammoth Spring AR (via Idaho, Wyoming, Nebraska, Missouri - very briefly in Utah, colorado and Iowa)
november 15 - wedding at springfield missouri
November 16 - November 20 - Mammoth spring AR
november 20 - 23 - drive to Schenectady NY to spend thanksgiving with a friend (drive through Missouri, Indiana, Ohio, Pennsylvania)
november 27 - December 4 - drive to NH to visit a friend
December 4 - 5 - Boston
December 5 - 10 - NYC
December 10 - 15 - drive back to AR via NJ, Pennsylvania, WV, virginia, NC and tennessee
December 15 - 24 - Mammoth spring AR
December 24 - december 29 - drive to Las Vegas via Oklahoma, texas, NM, Arizona (grand canyon) and nevada
December 29 - 31 - Las Vegas
December 31 - drive to Anaheim
December 31 - January 6 - Anaheim
January 6 - fly to auckland NZ via fiji
january 8 - 10 - Auckland
january 10 - BRISBANE!!!
It started off on October 9th at Brisbane International airport, where we flew to LAX via Auckland NZ. Flights were 3 hours to NZ then 13 hours to LA
Waiting patiently for the plane so we could start our adventure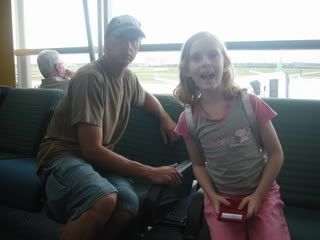 we arrived the moday after the gay days weekend, at about 2pm and by sheer luck Hakuna Makarla and Princess Buttercup had a late flight, and we managed a quick dinner at rainforeest cafe, before they headed back home. A surprise was that NeverNeverland joined us too!!!
we were spending 12 nights at the anaheim desert Inn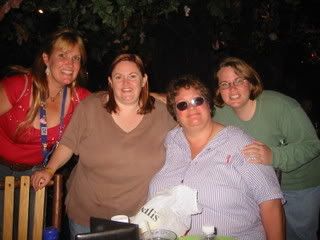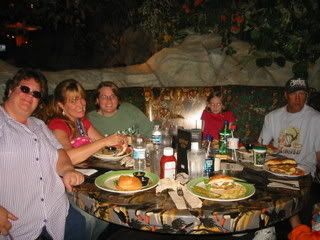 we don't have any raiforest cafe in Australia, so this was a real treat for us!!
after that we decided to go into disneyland. this was jr Tassie's first disney experience on entering (jr Mr tassie was too scared!!!)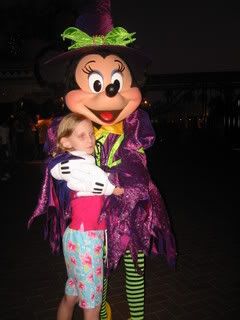 the parade was getting ready to start, so we picked a spot and get ready. The kids were getting tired! they had started out the day at 6am, our flights left at 12.30pm Queensland time, then 17 hours travel time, and this was about 6 hours after we arrived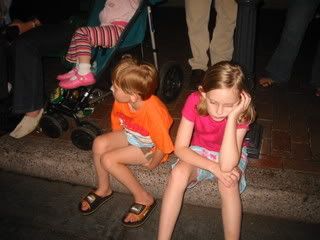 I LOVE this pic. i love the blue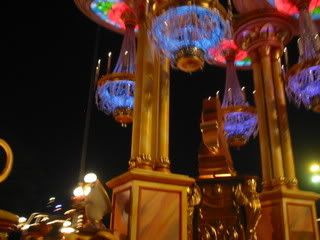 a couple more parade pics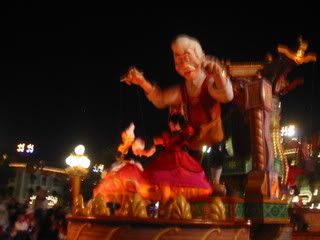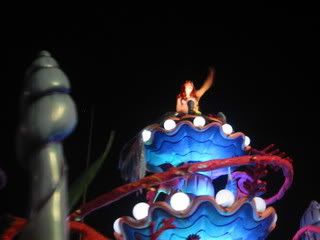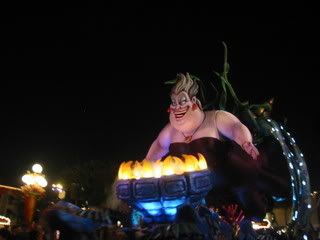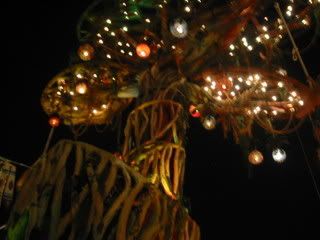 then went on a few "important" rides LOL LOL Pirate, HM, train....
The next day after sleeping LATE we went across to the WalMart. we don't have any walmart's in Australia, so we spent hours there LOL LOL
Then we were meeting the Ginarella family for dinner at ESPN. At this stage ginarella hadn't joined Micechat. we became friends a few years ago at the woman's day message boards, so they didn't attend any of the MC meets.
then we went back to watch the parade AGAIN!!! this time a Mickey cuddle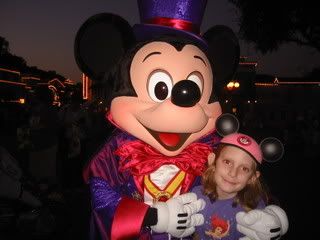 the next day was our breakfast at the Plaza inn
the kids got the autograph books and were quite excited. jr Mr tassie was OK until .Captain Hook made an appearance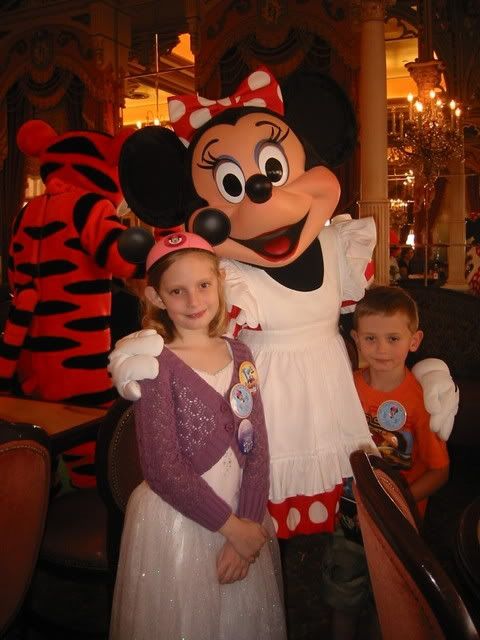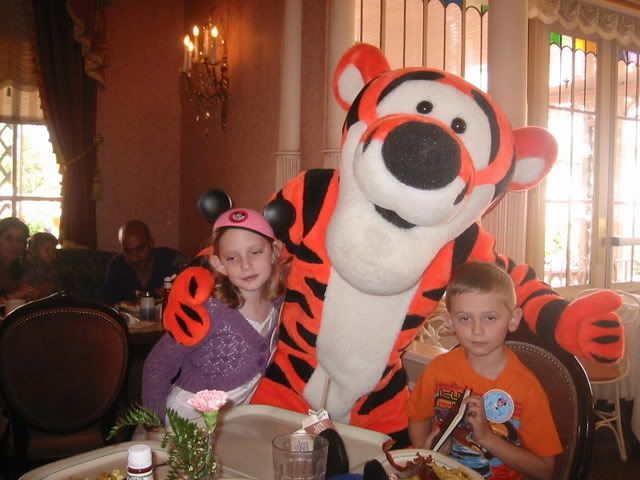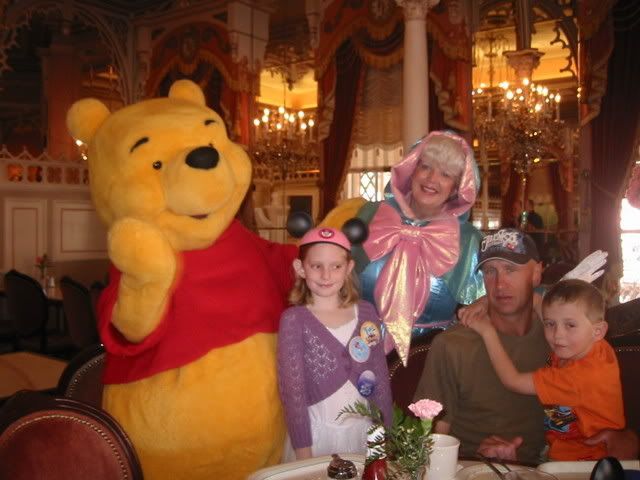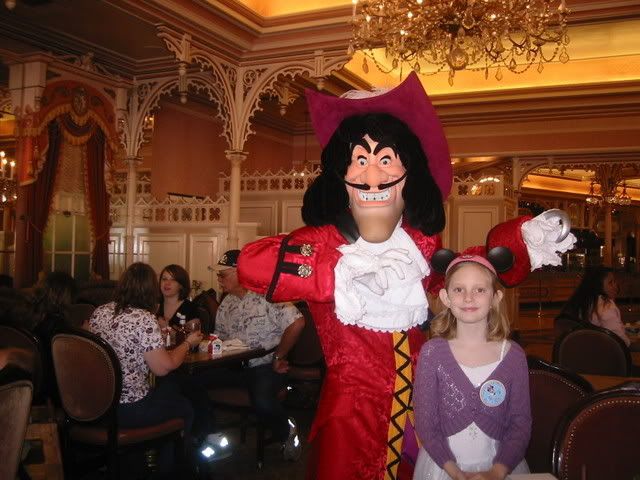 Then our first visit to DCA