It was a beautiful October day here in Nor Cal and we headed to the Faire at 10 am. It took us about an hour to get there. As we were walking to the ticket booth, a guy passing by handed me a free ticket worth 25 bucks and then a lady walking by handed me four coupons for 5 bucks off on each ticket......that made my day!
All the usual players were there and then some. Moonies was the best by far as always...truly a funny show!
Here are some pictures in no particular order. Enjoy!
This is Amanda from Brazil who is living with my friends. my exchange student Laura who's from Germany and my daughter Brittany picking out their hairstyles!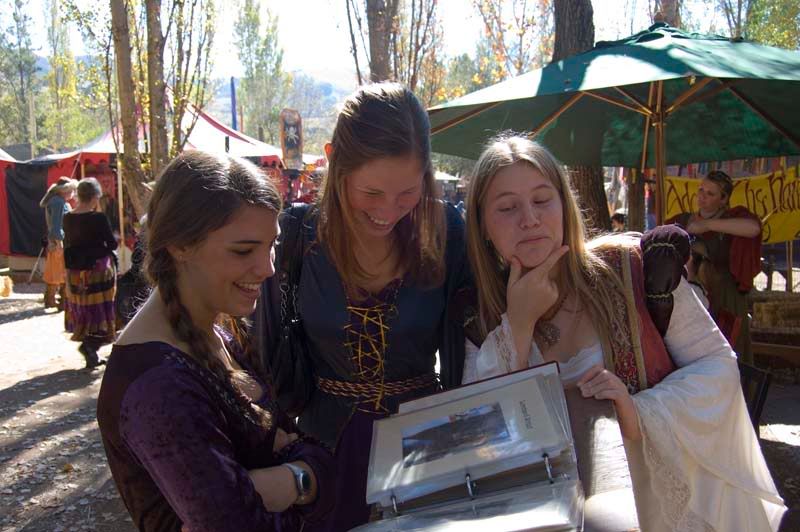 Here comes the marching band.
Getting braided
Later on at lunch watching the belly dancing show.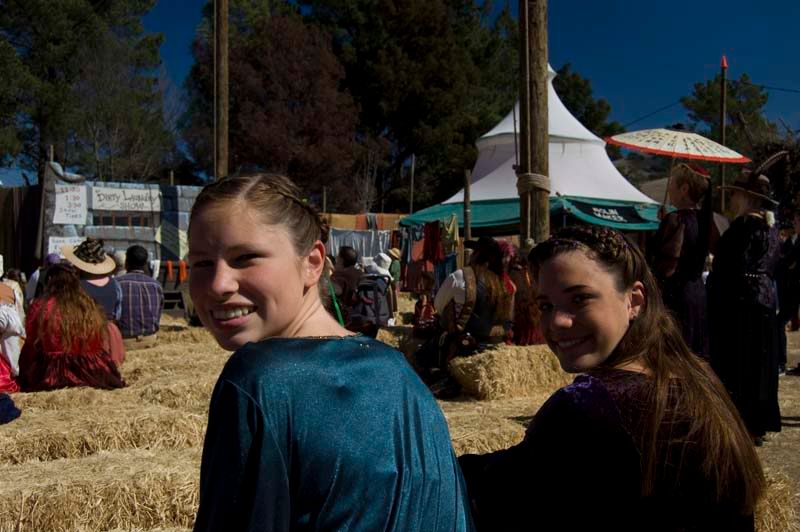 Brittany enjoys a soda while getting braided...those suckers were 3.50 a piece!
My hair didn't take long to braid since I only did the top.
Ken took a big bite out of his leg, I just licked it!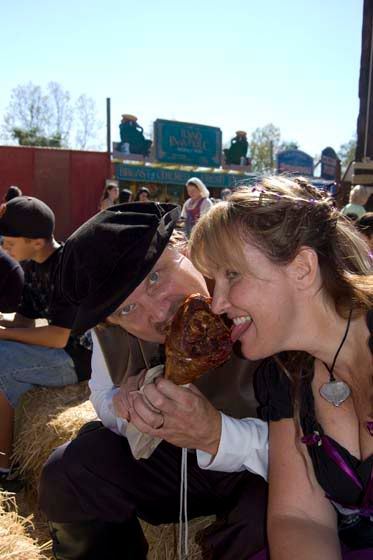 Axe throwing is fun!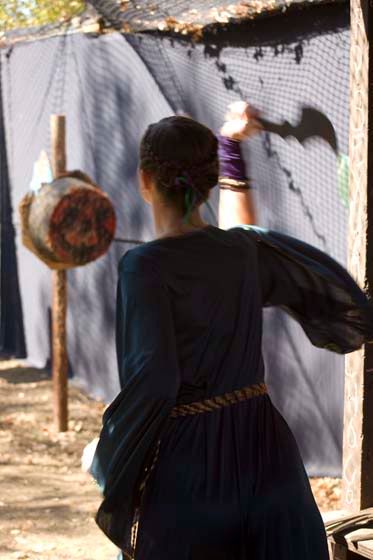 Heading to the food arena,,,that's Tiffany in the foreground.
She had the fanciest braiding.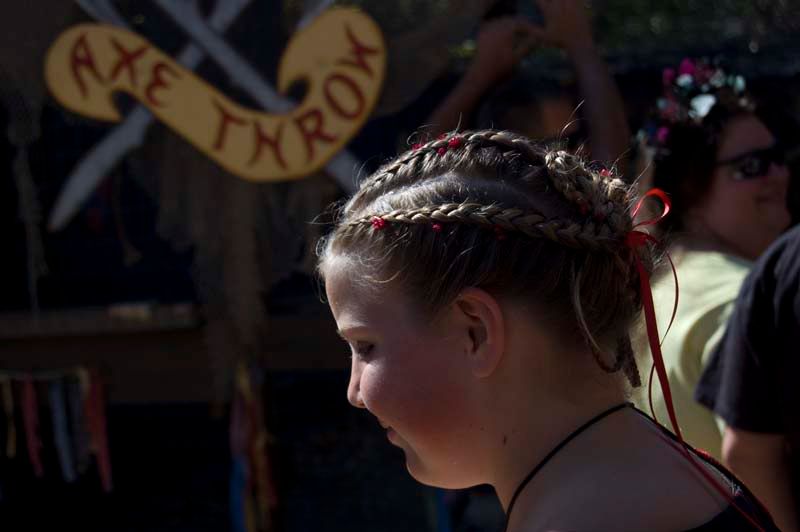 Swinging right after eating wasn't too bad!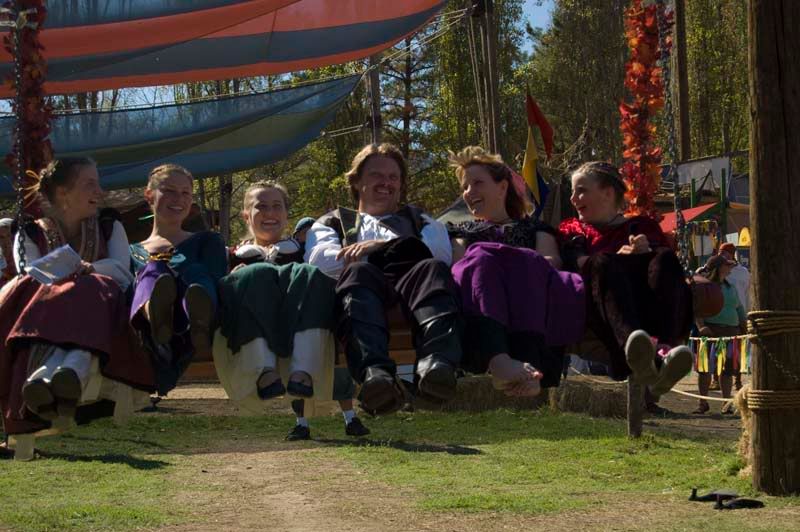 We also threw darts and I actually won a prize..wait till you see it!
I was a happy camper!
There were so many awesome costumes on people!
Laura getting braided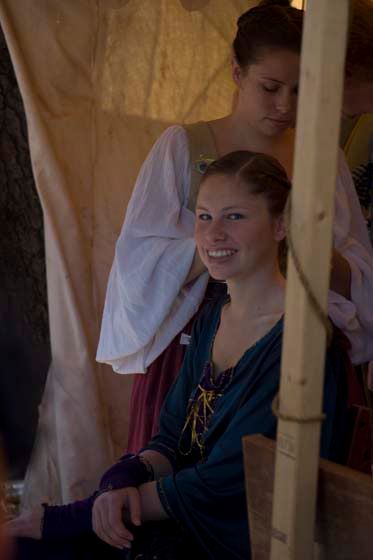 Amanda looked lovely in purple ribbons and flowers.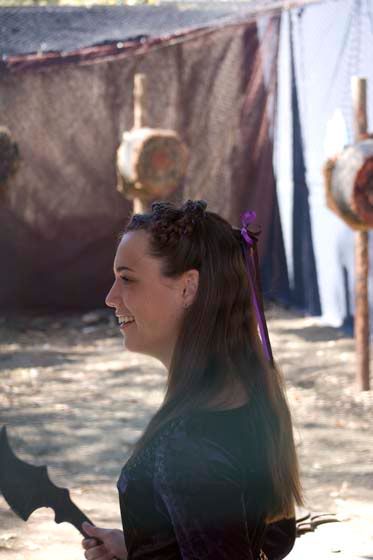 Same turkey leg!
Surprise!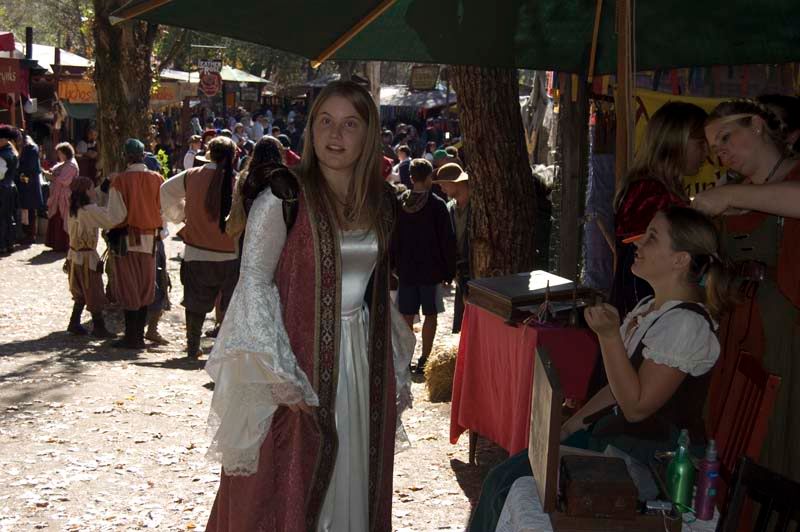 Courtney got shackled when I wasn't there!
Cool music!
Learning how to throw the axes.
Sweet girls!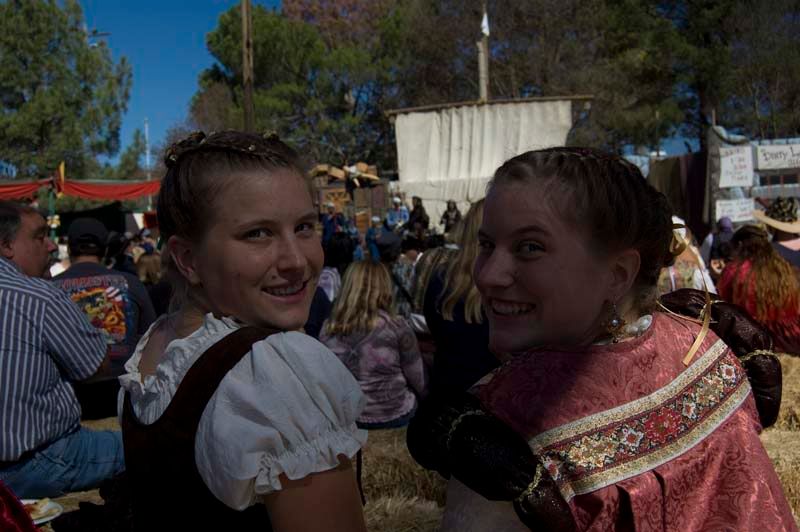 Ooh, now this is gonna be fun!
More lessons!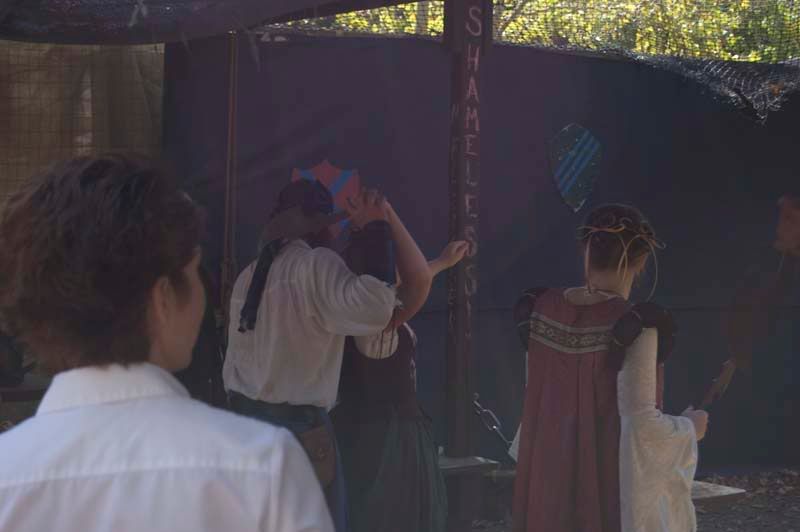 Love my Renaissance man!
I have no idea who this guy is...he looks nice.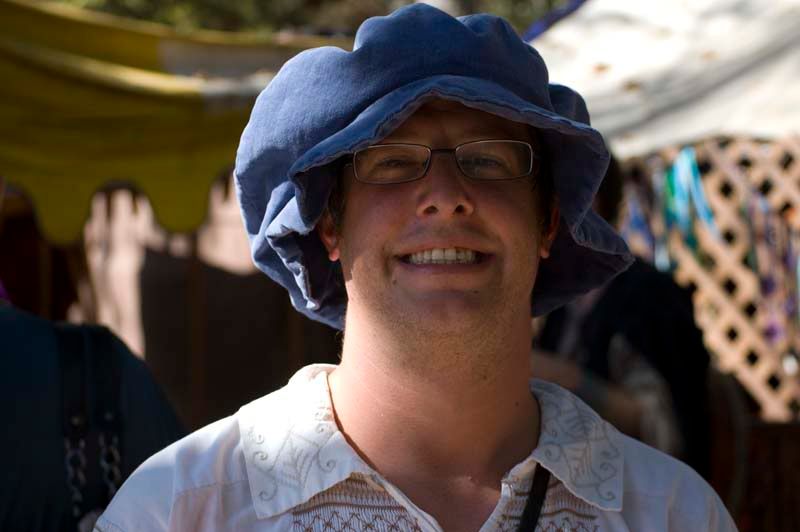 Cool stuff to buy!
Courtney's little tongue is sticking out while she concentrates on dart throwing! LOL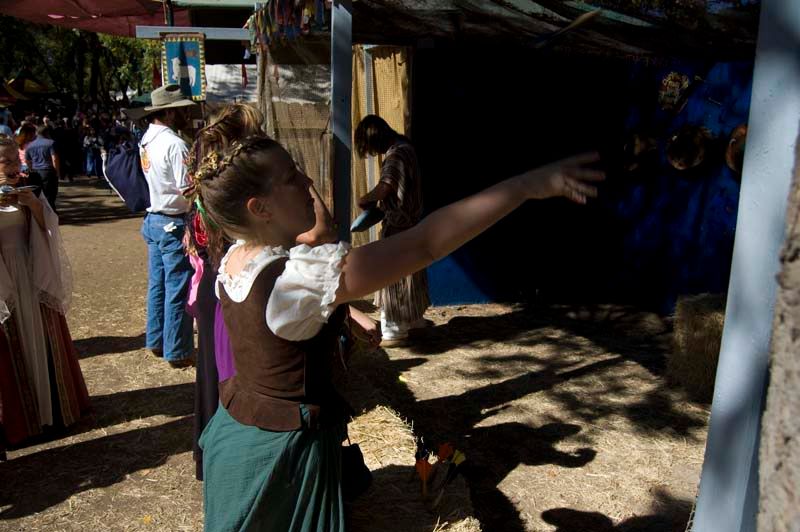 The "two fairly young guys who pushed wood" for us ..their words, not mine.
Not so sweet anymore!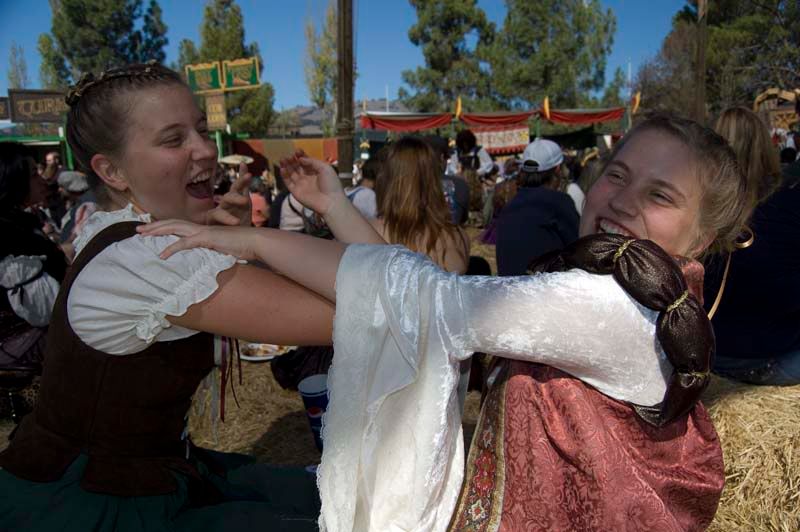 Courtney gettting braided.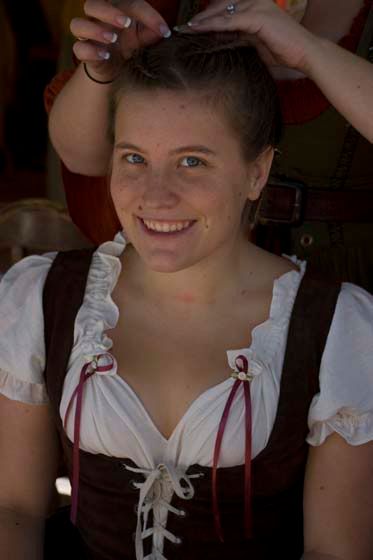 More to come later........