Went to the game today, great game, it was hot and lots of people but good fun.
Showed up at the 2nd Quarter due to the traffic and parking on the other side of a golf course.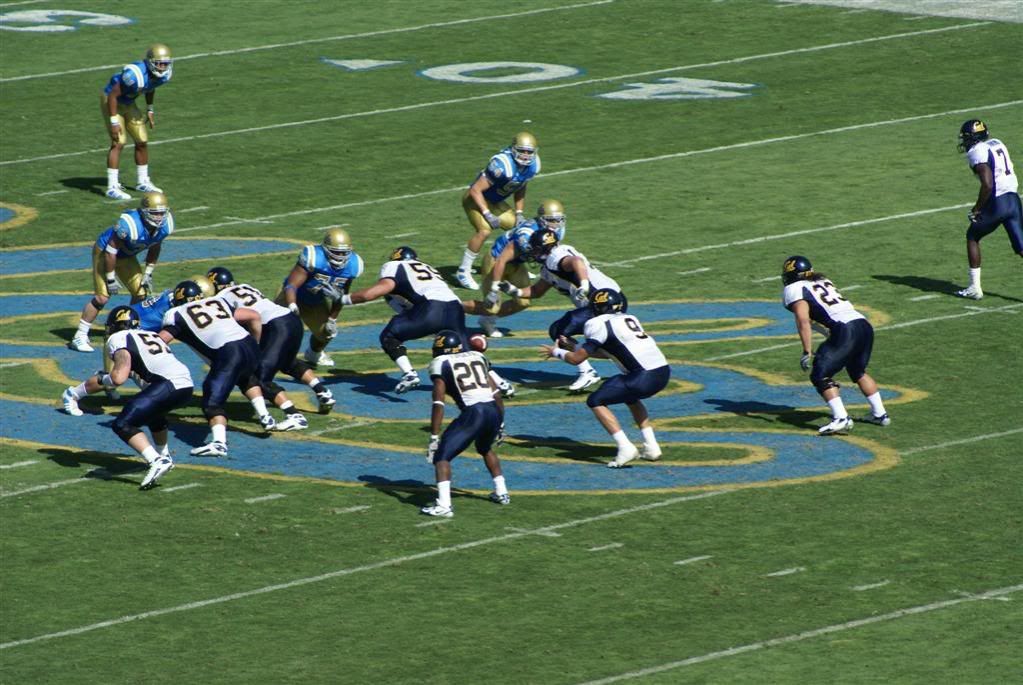 Sack!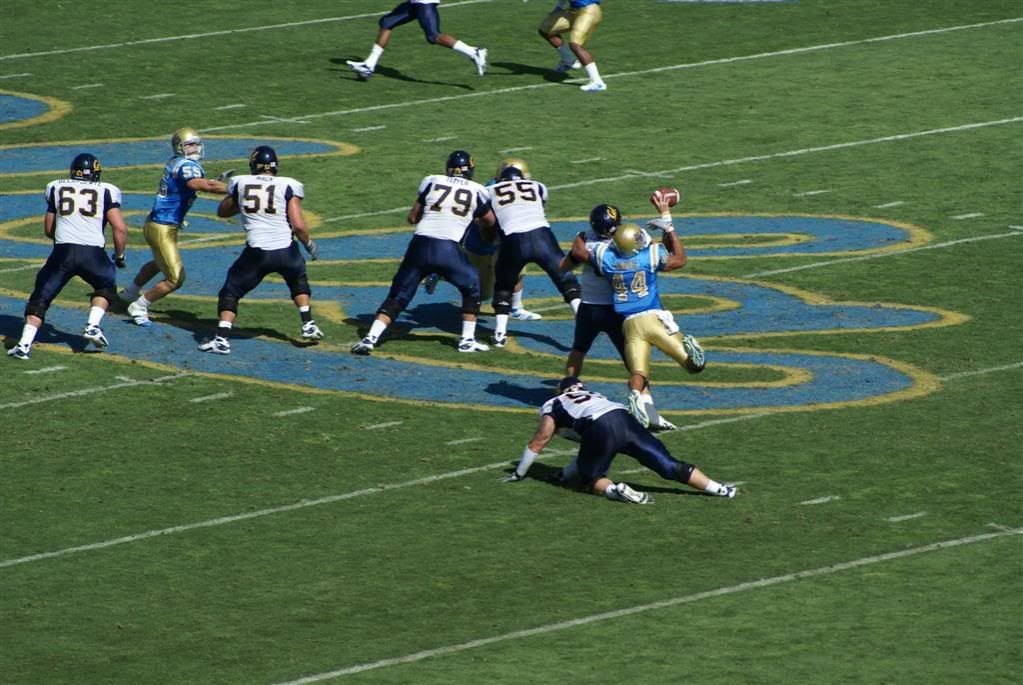 And the crowd rejoiced.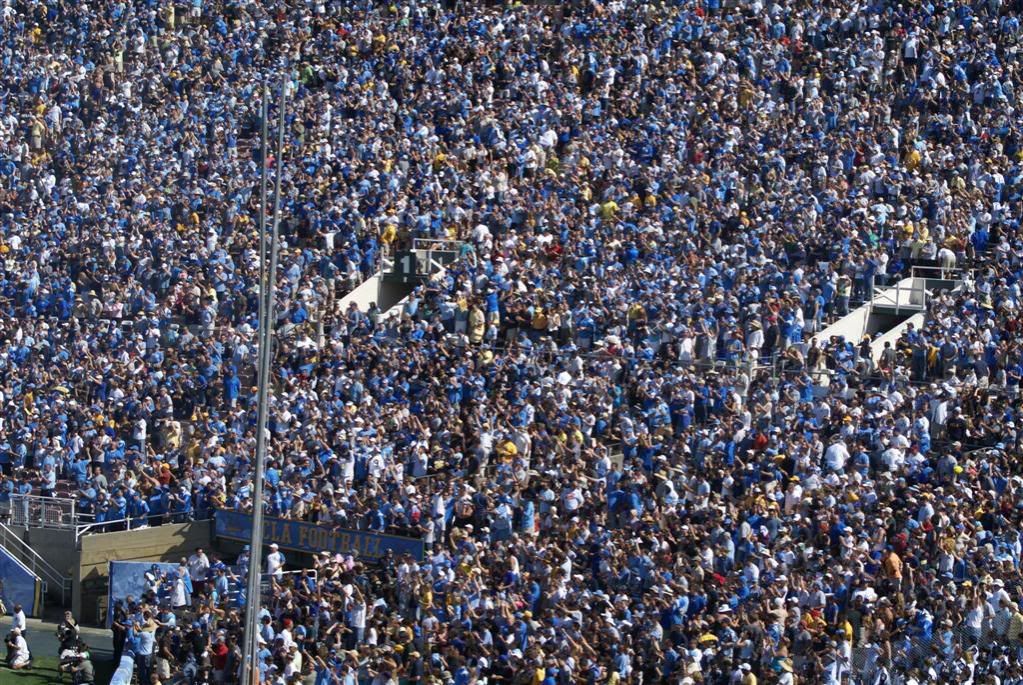 A touchdown pass, great catch by the way.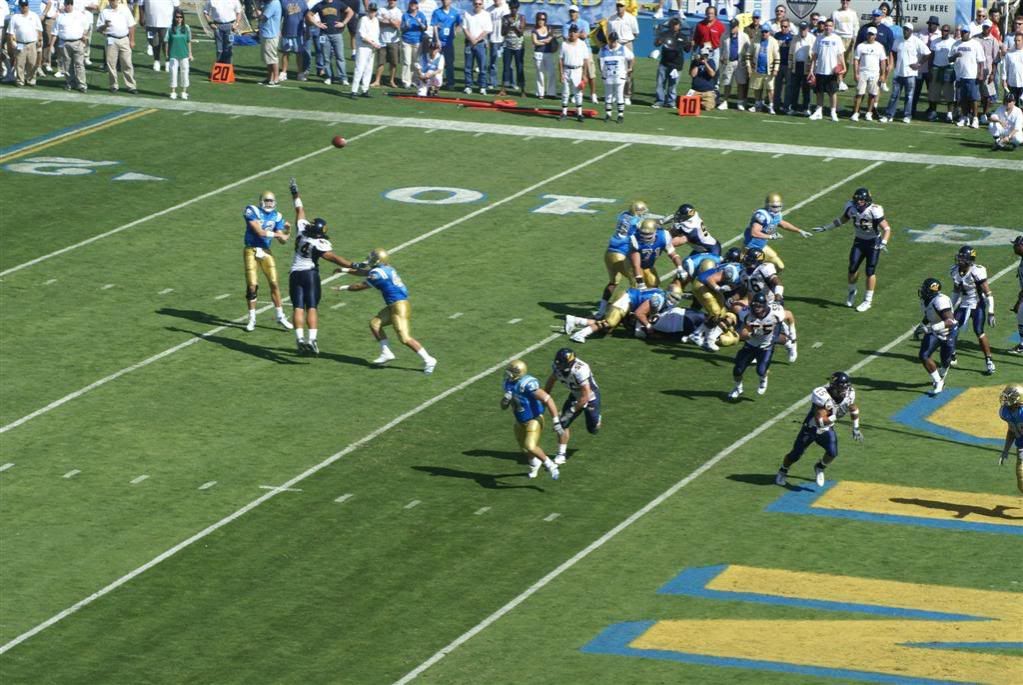 And the crowd rejoiced.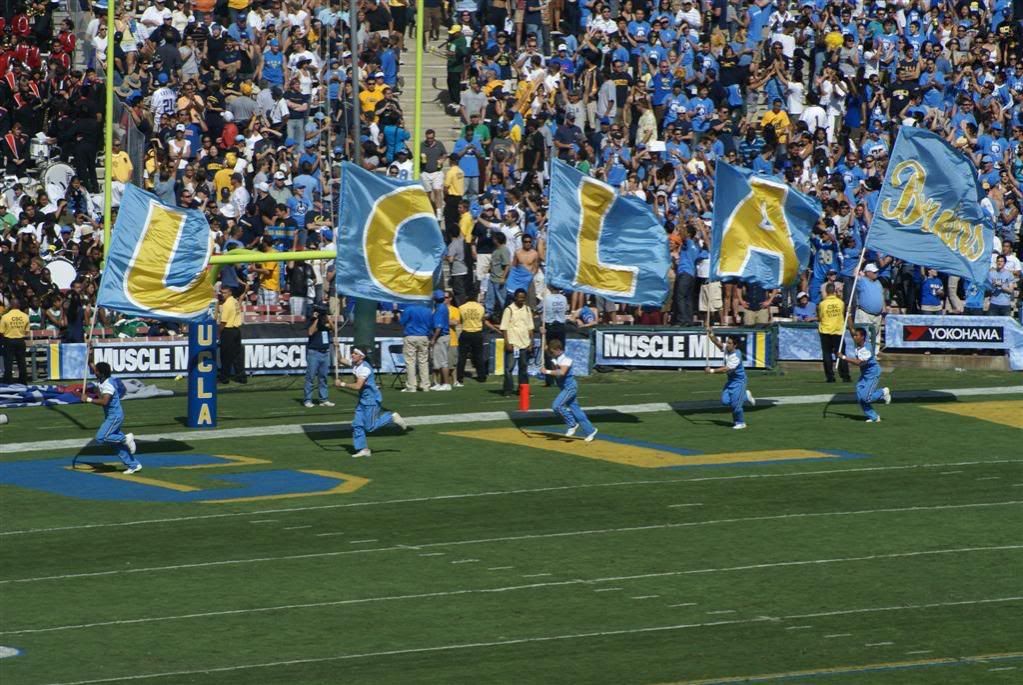 Random shots throughout the game.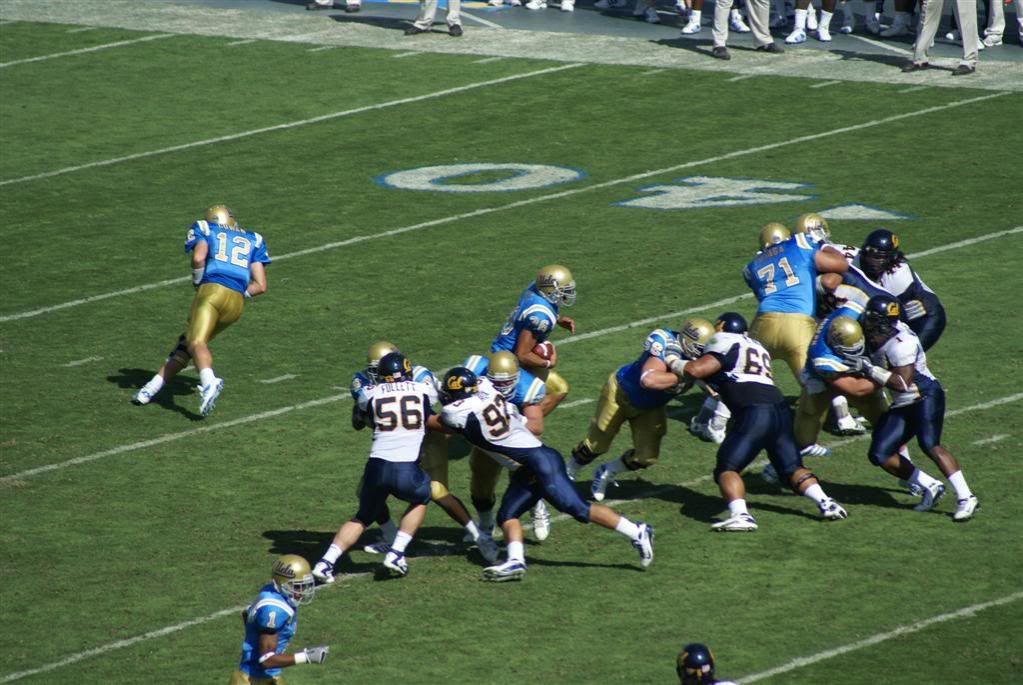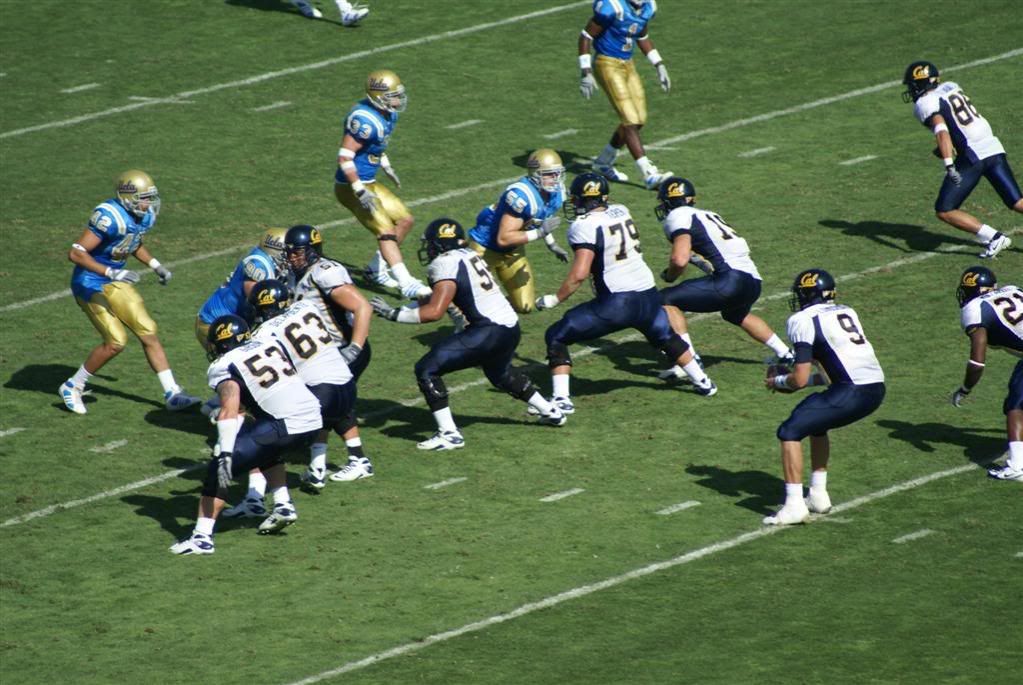 This was UCLA's band at halftime, with like 16 high school bands. They played The Simpson's theme song.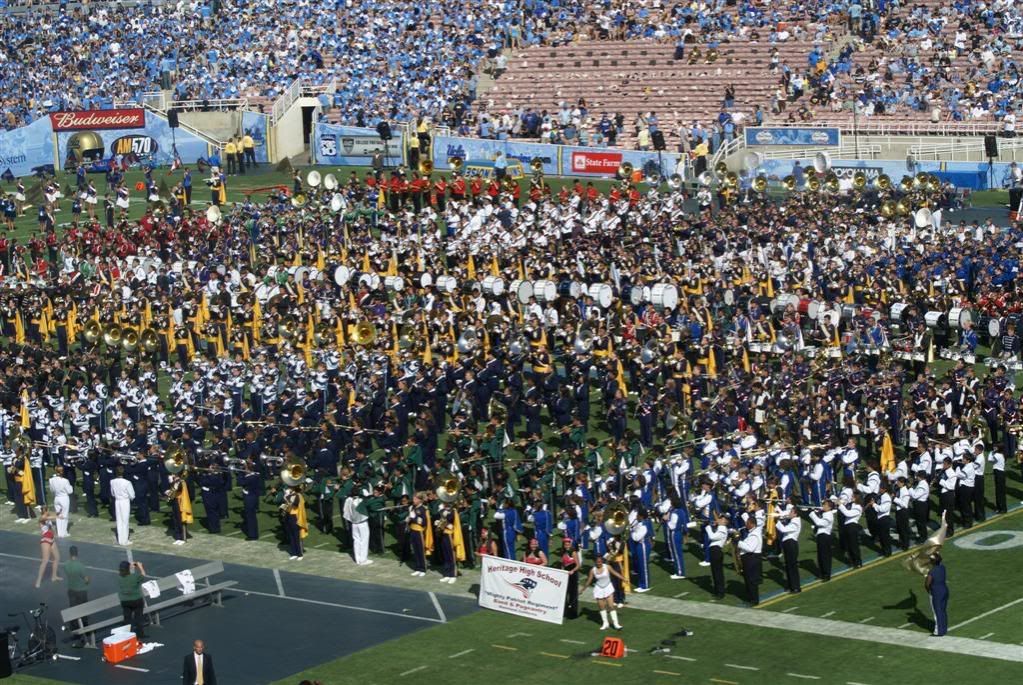 Flea Flicker play for a touchdown.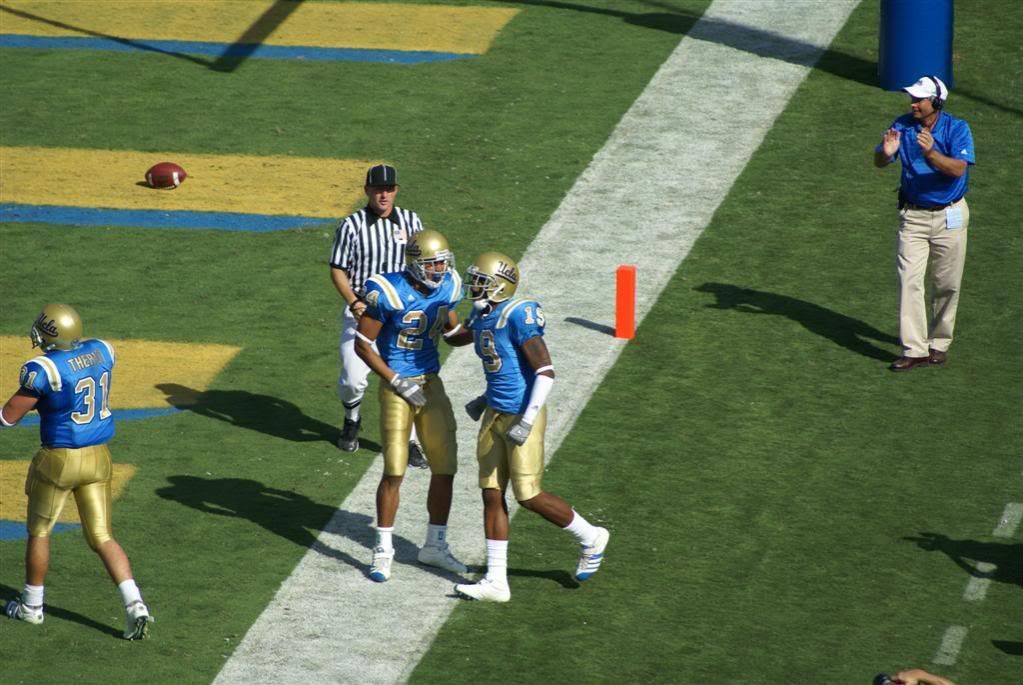 And the crowd rejoiced.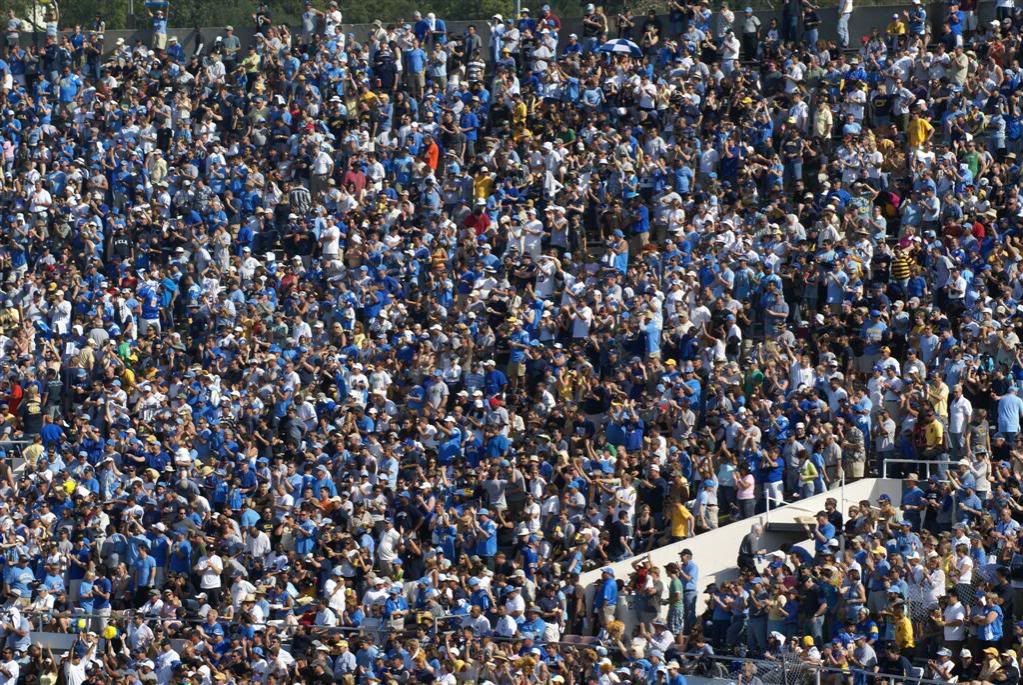 So did the cheerleaders.
Funny but not so funny moment. The ref got hurt and had to leave the game.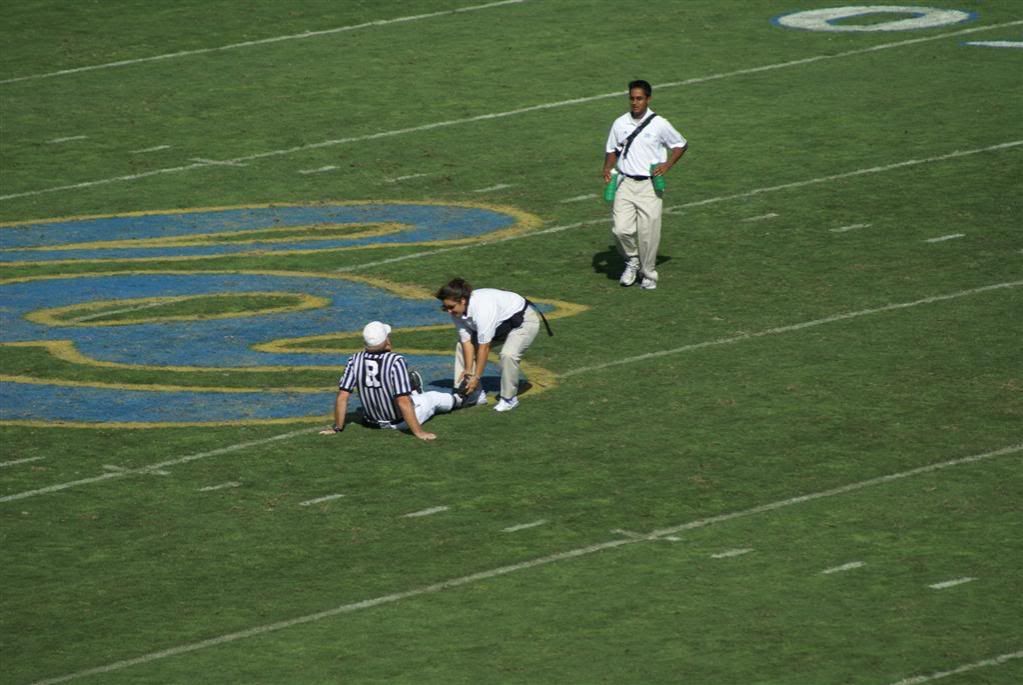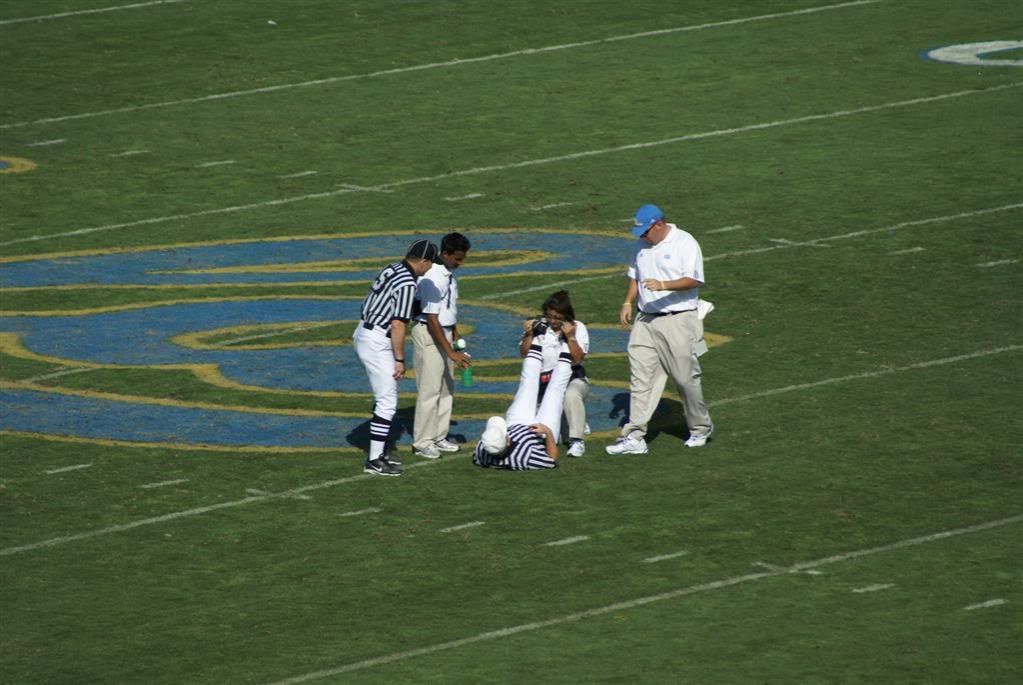 More shots of the game.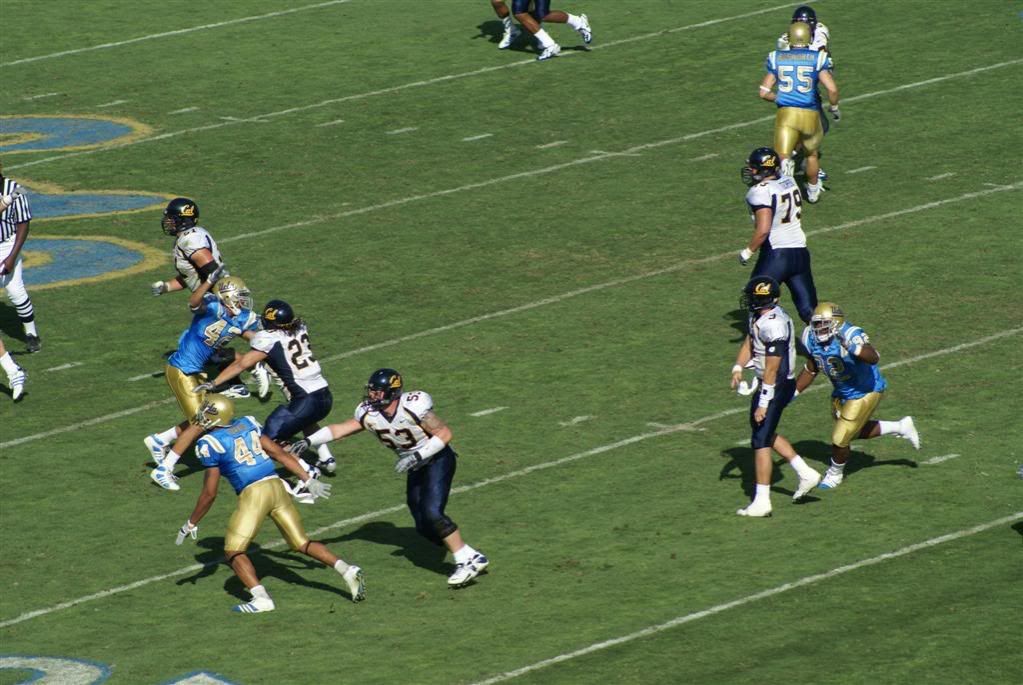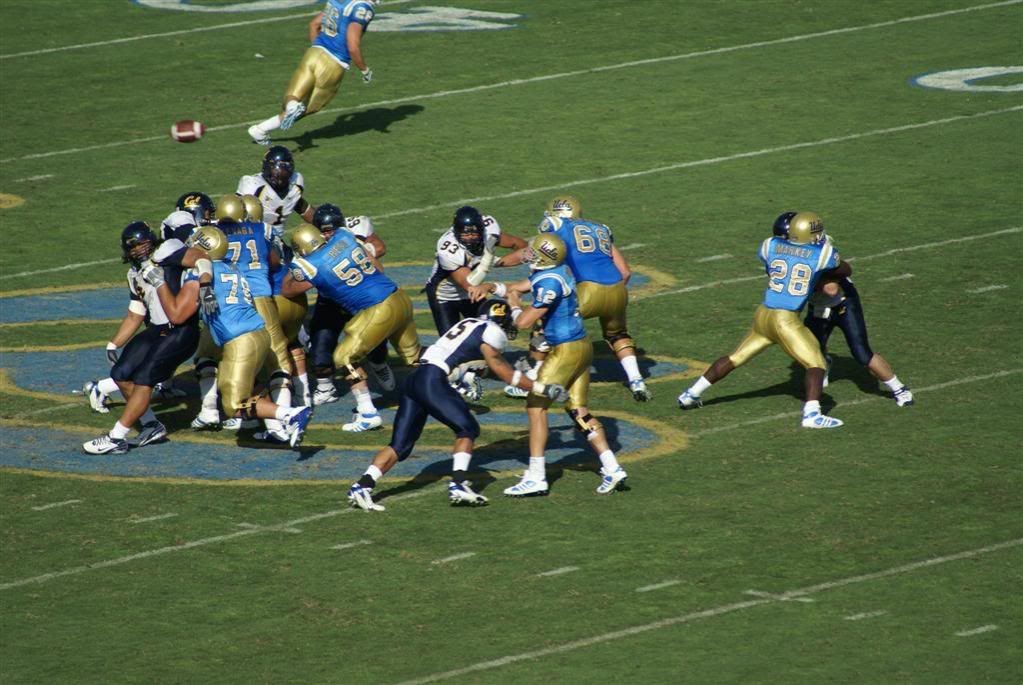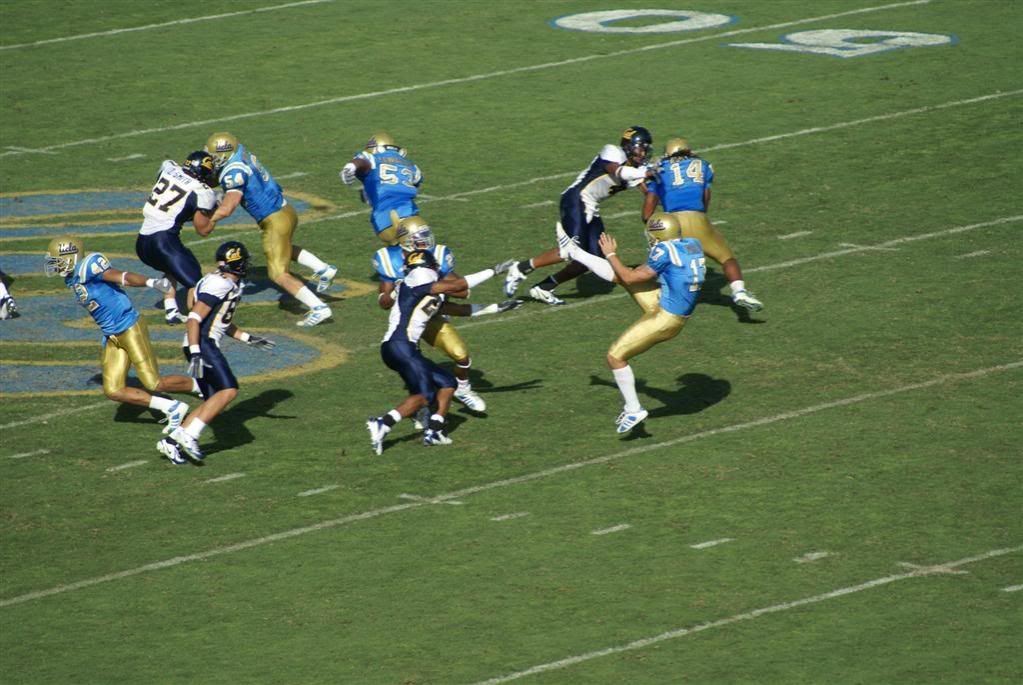 The crowd rejoiced to the interception for touchdown once again.
One of the last plays of the game for Cal. Both teams were pretty sloppy, lots of turnovers.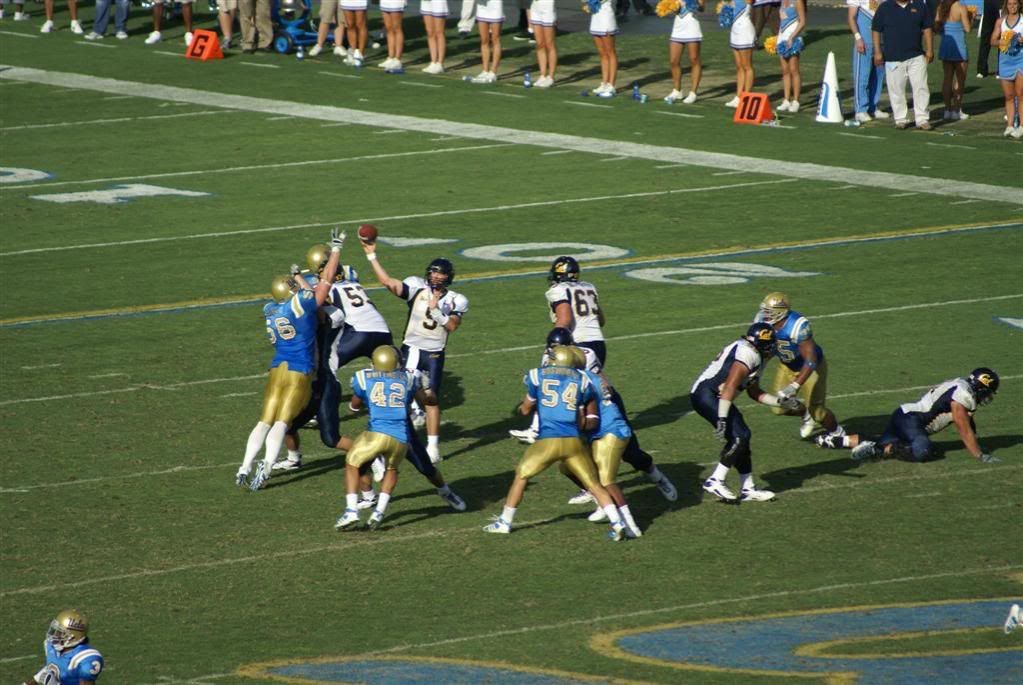 And that's it. Great day and would love to do it again. Hope you enjoyed it.
The End.