Tigerlily and I usually vacation in Hawaii during the first part of October since our anniversary is October 14th. Our favorite place is the North Shore of Kauai.
This year we rented a condo in Priceville (Oops, I mean Princeville
) that had an absolutely amazing view of Anini Bay and the Pacific Ocean. For $150/night it was an awesome deal!
Looking out towards Anini Bay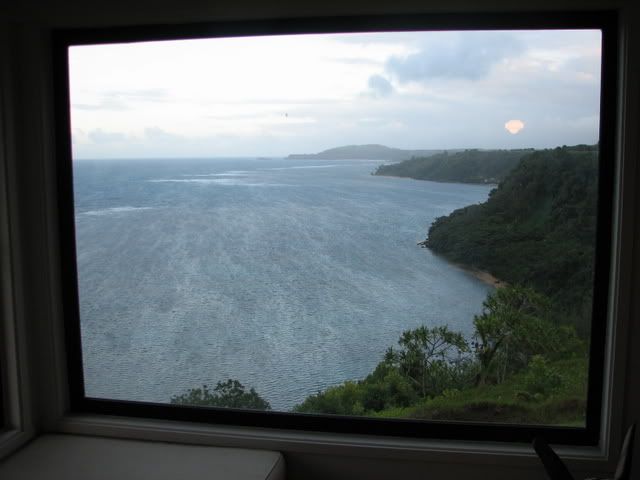 The tradewinds were blowin', but it's all good!
Tigerlily unwinds with a glass of vino...
Sunrise over Anini...
Kauai has a HUGE wild chicken population. It's not uncommon to see chickens virtually anywhere you visit on the island.
Lucky chicken...
Here's a nice view of the Hanalei Valley. They grow Taro here, the plant that's root is used to make poi, a Hawaiian condiment...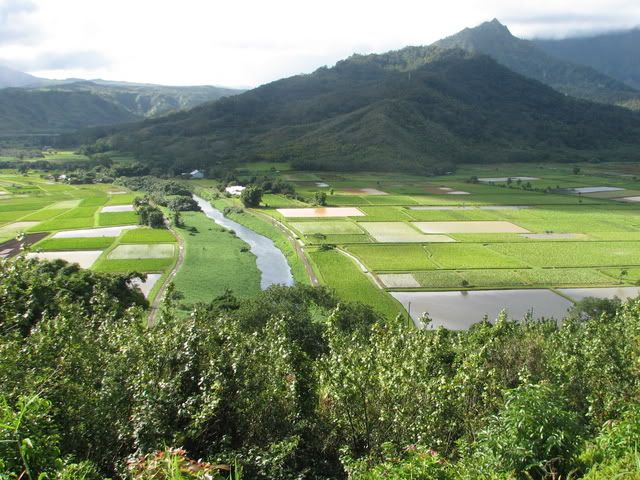 ... which can also be used as wallpaper paste.
:lmao:
Of course no anniversary trip to Kauai is complete for the Circarama's without a visit to the
Princeville Hotel
for dinner on the lanai at
Cafe Hanalei
. The views of Bali Hai and the Hanalei Bay are amazing.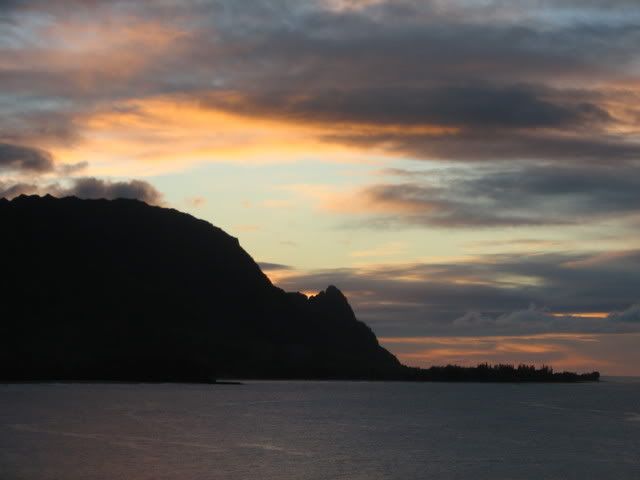 Sunset over Bali Hai
We always buy some lei's before dinner at Cafe Hanalei... hey, it's tradition!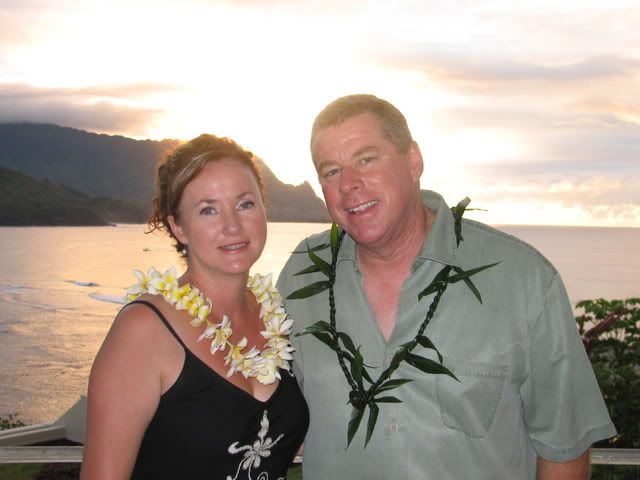 After dinner, the staff surprised us with a little dessert.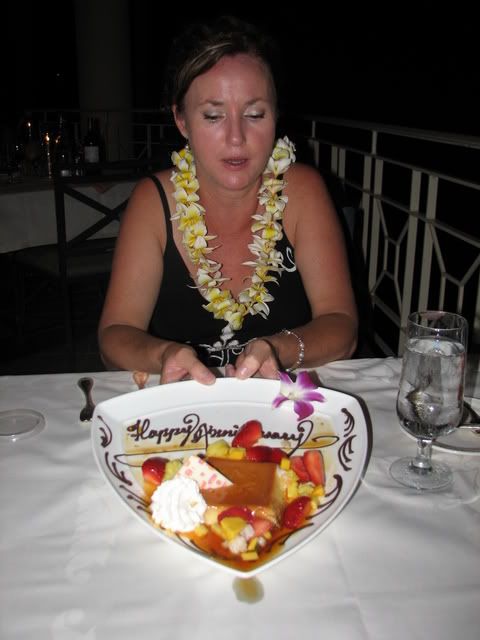 Oopsie... spilled a little!
The next day we had to leave for the Mainland. Our trip only lasted a week, but any amount of time in Hawaii is special.
Arriving in San Francisco late Saturday night (gotta love those flight delays), we crashed out at 2am after an uber-late dinner at IHOP. You see some of the most interesting people in SF after midnight...
We got up at 7:30am and drove to Bakersfield to see "Finding Kraftland"
.
A long drive to be sure, but it was worth it.
When we arrived, Richard Kraft was in the theater lobby with some of his old high school friends.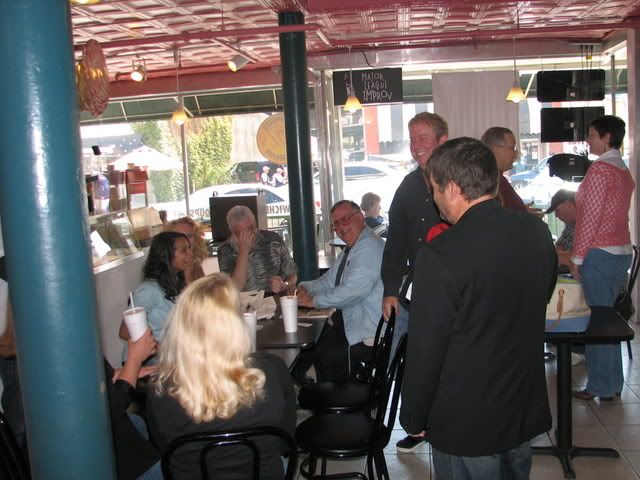 Richard is a Bakersfield homeboy and we could see he was really enjoying himself seeing his old friends.
I really enjoyed "Finding Kraftland". Richard Kraft was a lot of fun, and I can relate to his appreciation for Disneyland. He and I both equate Disneyland with happiness from our youth. That, coupled with our mutual love of Disneyland attraction posters makes it very easy to understand why I enjoyed meeting Richard so much!
Richard's son Nicky wasn't there, but his co-host Stacie was, so I made sure to get some "proof" that I attended.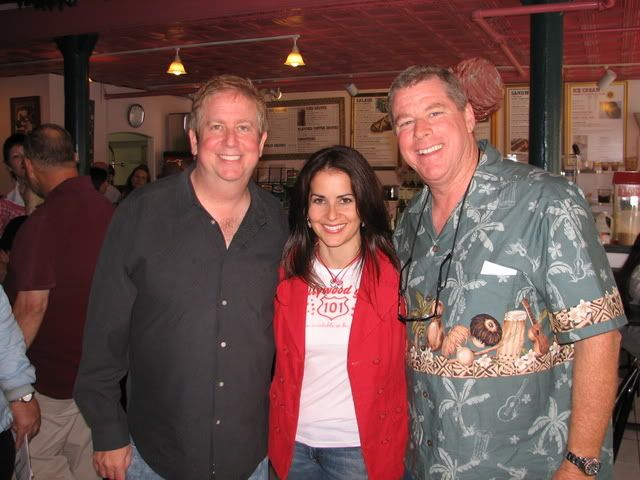 Stacie get's squished by the 2 big guys...
Richard invited us to join him for a Basque dinner that he was hosting nearby for his old school chums, but we were thrashed and needed to get back home so we begged off and drove the 2 hours back to Fresno. Besides, this was a true homecoming for Richard and we didn't want to detract from his "class reunion".
All in all, it was a great anniversary. I can't wait 'til next year!