Adam and I had the good fortune to sail on Cunard's Queen Mary 2 from New York to London two weeks ago. We had an amazing experience just relaxing on the world's largest ocean liner for six days as we sailed across the Atlantic Ocean.
We boarded the ship in Brooklyn's new cruise terminal in Red Hook.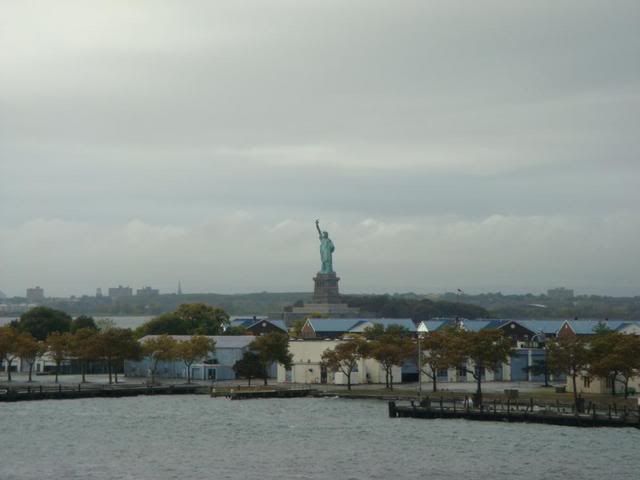 From our balcony cabin, we could see the Statue of Liberty.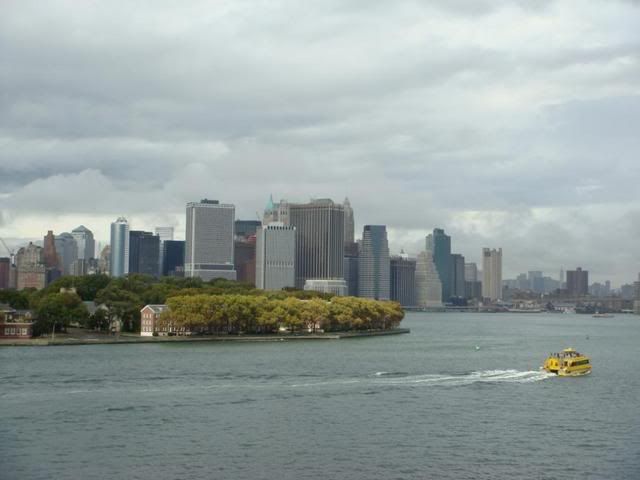 And to the North, lower Manhattan.
The cabin was very spacious with lots of storage space.
We were welcomed with a bottle of champagne.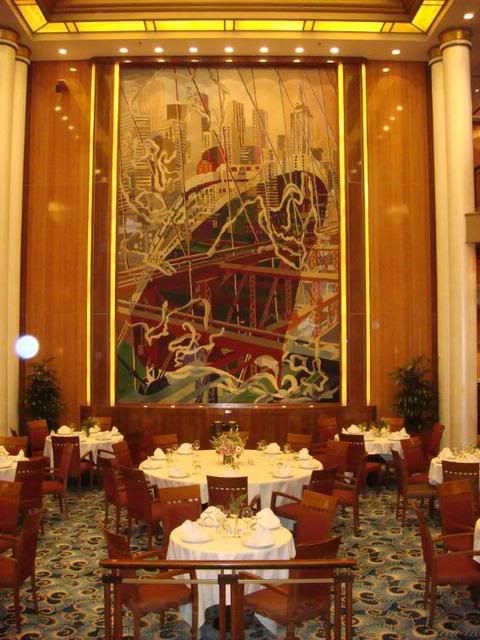 The Britannia Restaurant, where we'd dine almost every night.
Another view of the Brooklyn Cruise terminal.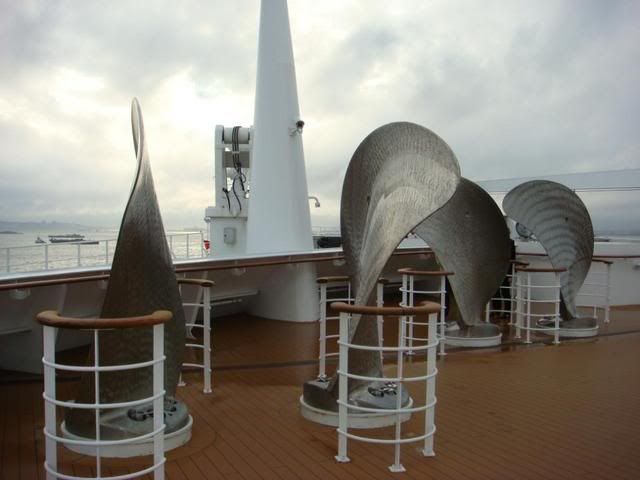 Spare azipod blades were kept on deck and also served as art.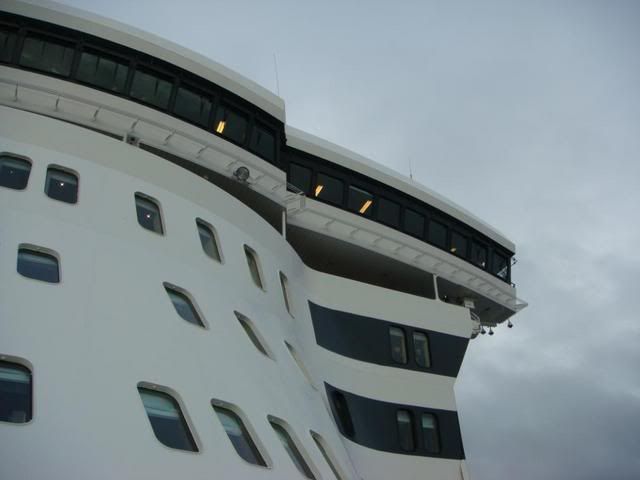 A view of the bridge and one of the most expensive suites on board - with a private elevator.
Around 5:00 PM, we departed from Brooklyn and New York - Goodbye America!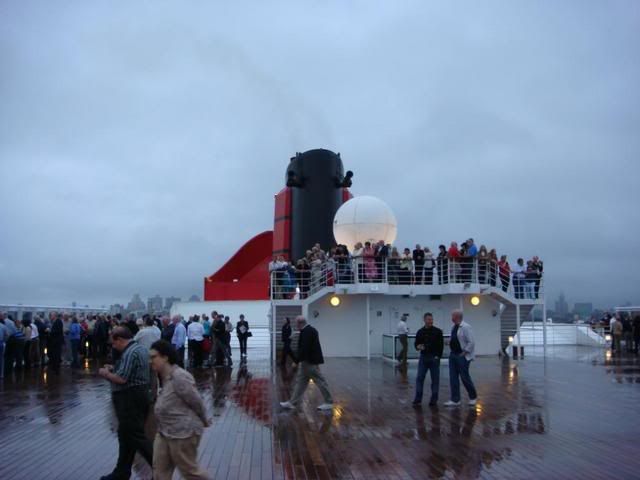 Almost everyone was on the open decks as the ship departed.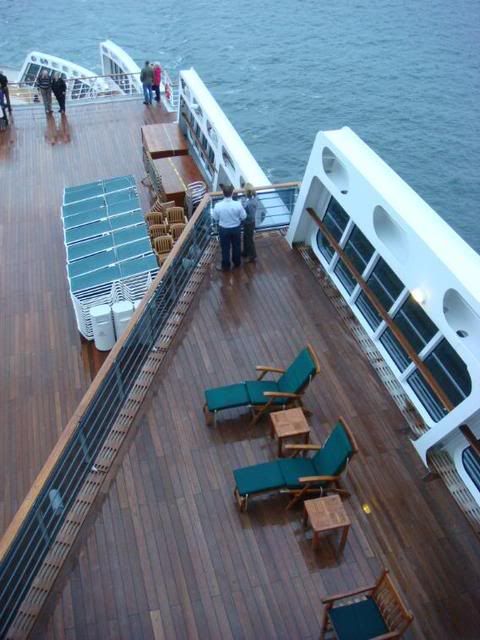 But some people didn't leave the privacy of their own suite's balcony.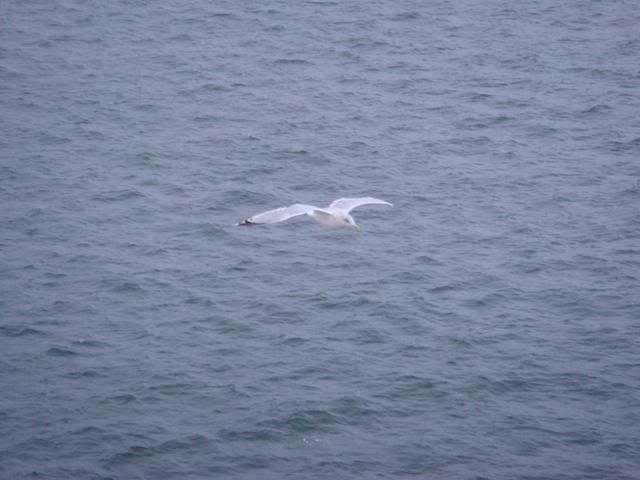 This little friend accompanied us out of port.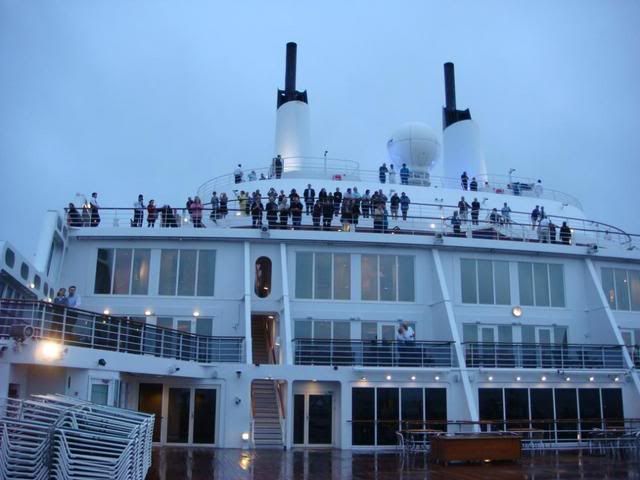 People on the open decks ... and a sneak view of the duplex apartments.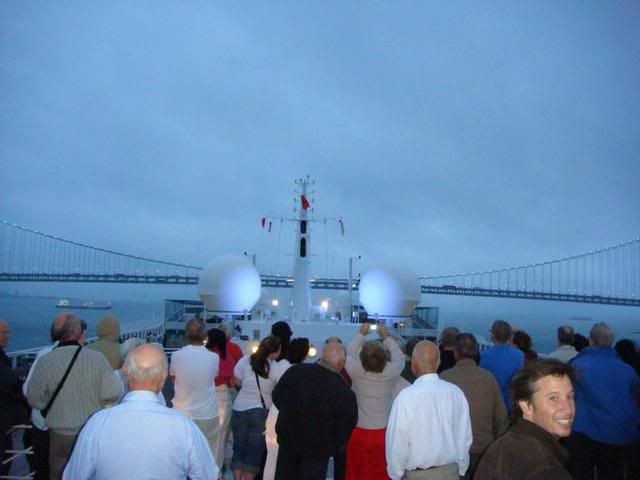 Going under the Verazano Bridge was exciting as there was very little clearance between the ship's funnel and the bridge.
More pictures to come ...