This past Saturday we got together with the LuvLilo family and PEZZ Lightyear and the PEZZlings for a day out at LEGOLand.
We arrived right around opening and headed in. Our first stop was the Coast Cruise, which is LL's cross between Storybook Canal and Jungle Cruise. Corny jokes and all. It took some convincing to get the PEZZlings on the boat. They were worried that it would be like POTC, with drops.
Our next stop was at Aquazone Wave Racers.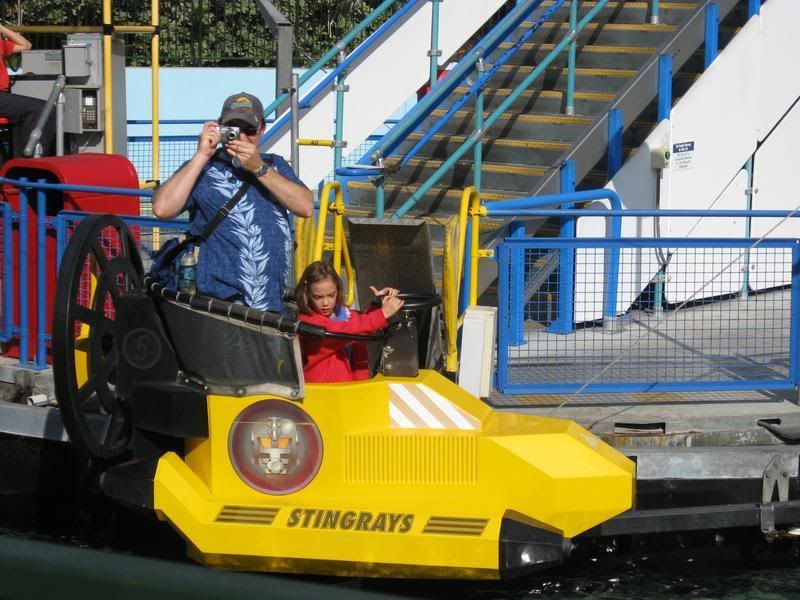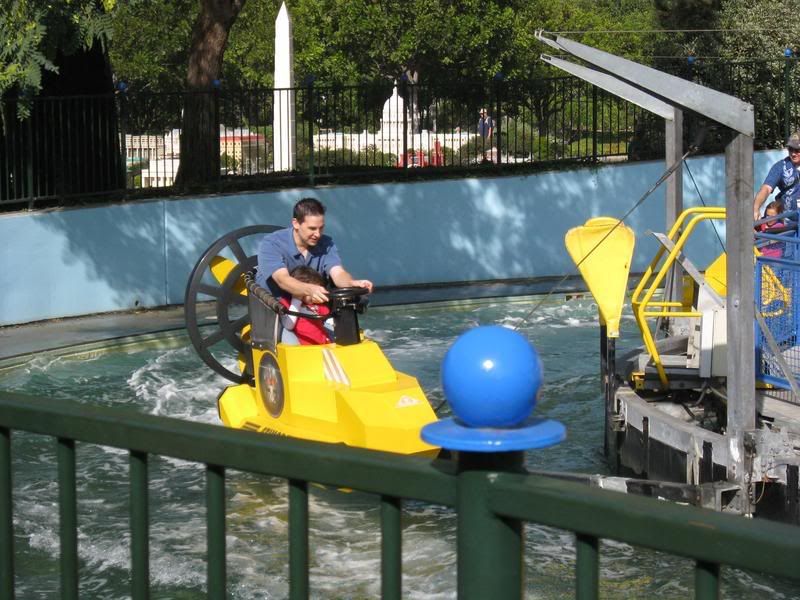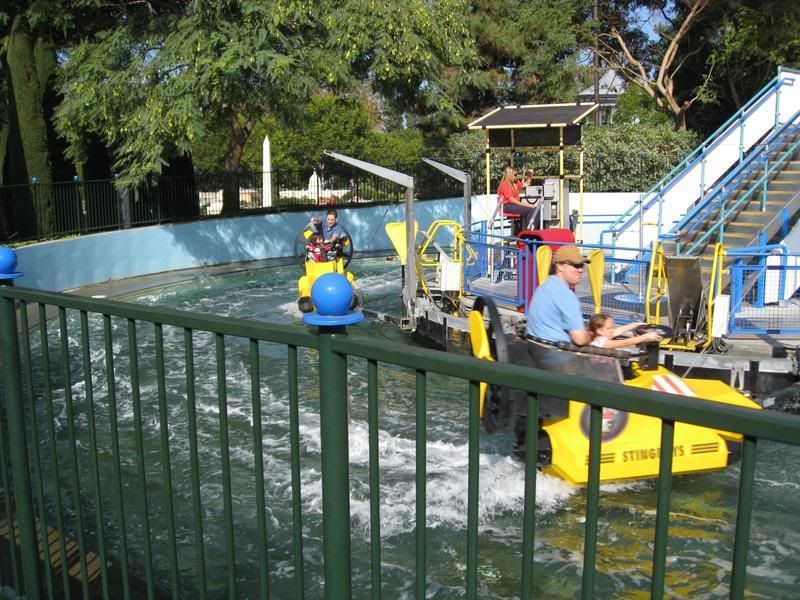 Then onto the Bionicle themed teacups. In our teacup there was some confusion about which way the door opened.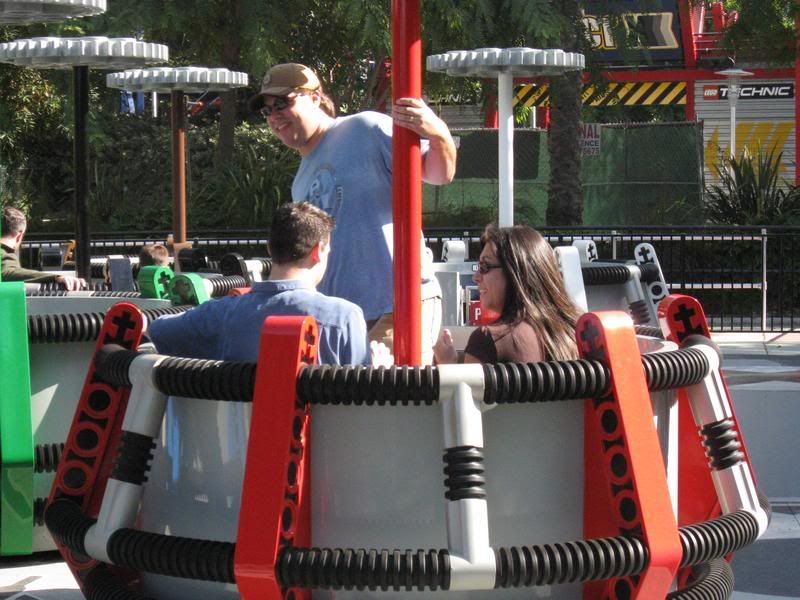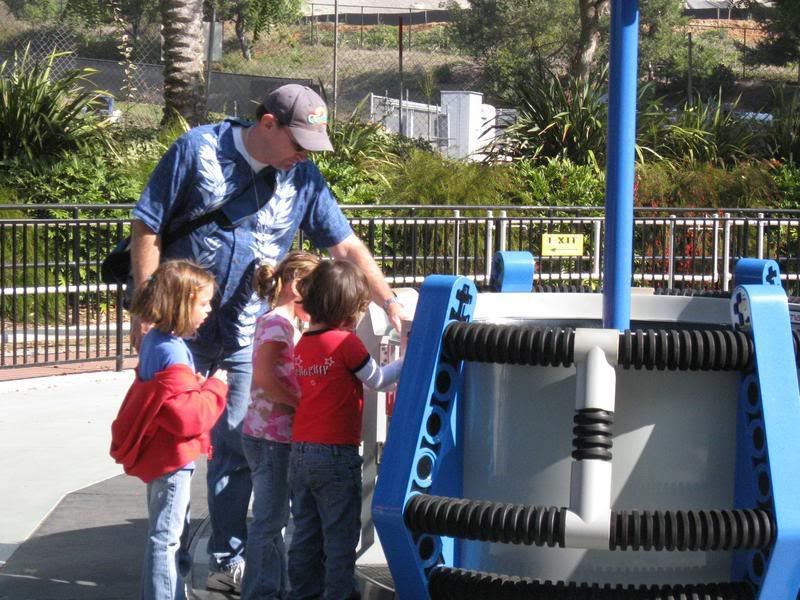 We made our way up the hill to the Technic Test Track coaster. Its a Mullholland Madness type thing.
After this we would have continued up the hill toward Castle Hill but that path was blown up to make way for a new area to open at a later date. We worked our way around to Castle Hill and got on the Knight's Challenge.
The first group to go on this was LuvsLilo and Lil' LuvsLilo, and Mr. LuvsLilo and me. Being manly men Mr.Luvs Lilo and I chose the highest level experience. LL and LLL wimped out and picked a lower level (okay they had to pick the lower level because LLL was too young.)
Here's how the Level 5 experience starts.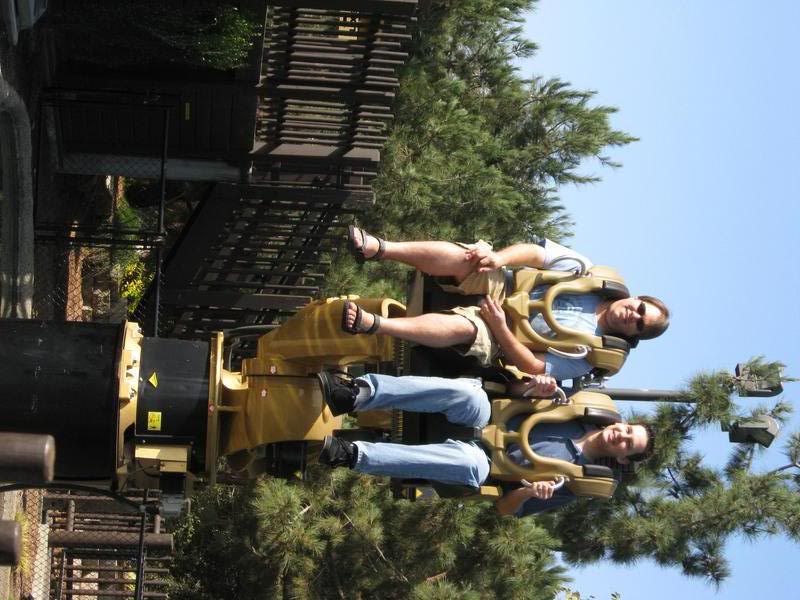 That lasts for about 4 seconds before it starts doing stuff like this.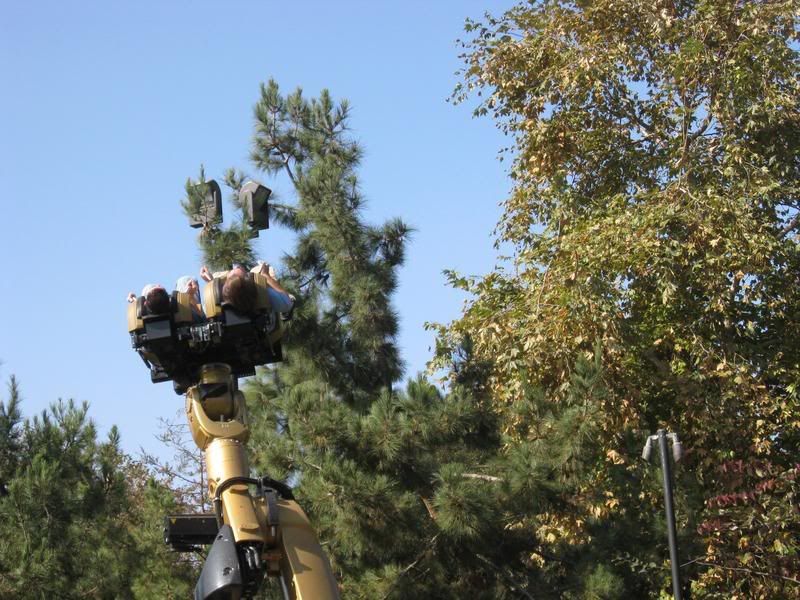 The lower level is more like this.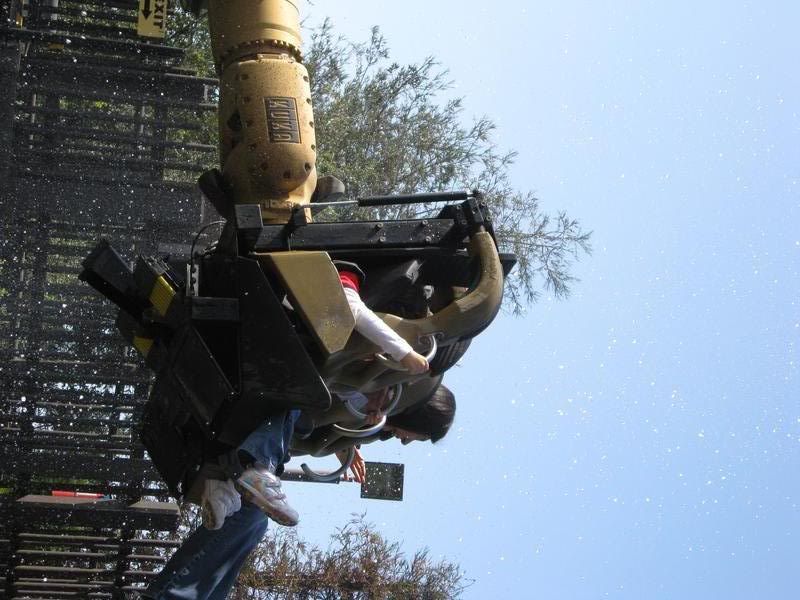 After our ride PLY and one of the PEZZlings (I can tell them apart but I'm not so sure about the whole Thing 1/2 difference) decided to take a turn.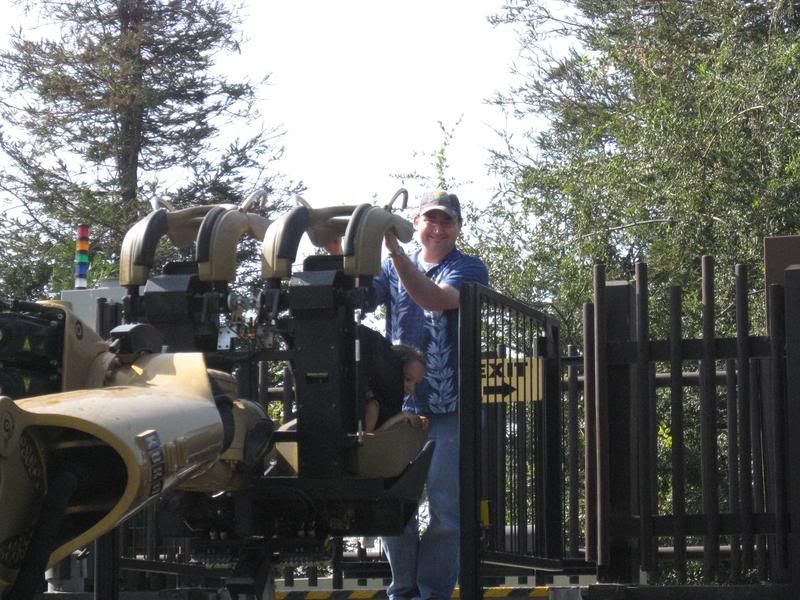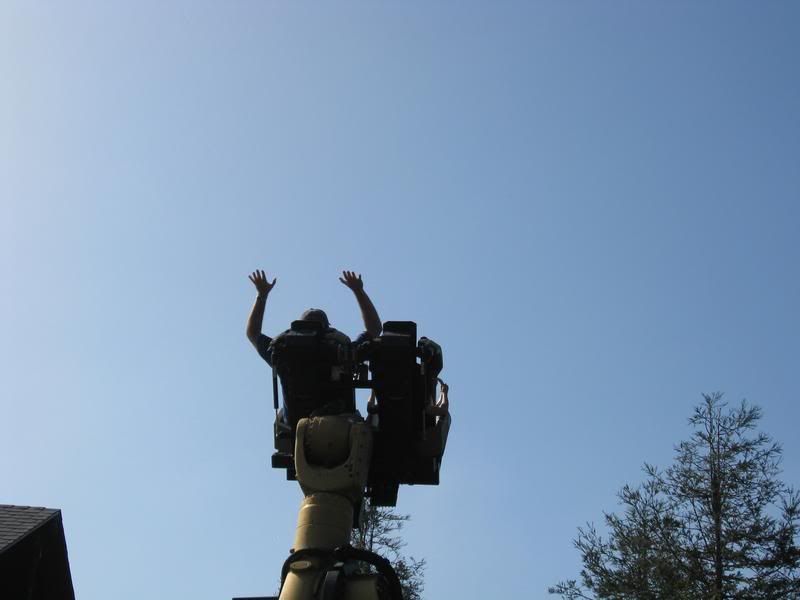 And the other PEZZling and LLL decided to shoot them with water bombs.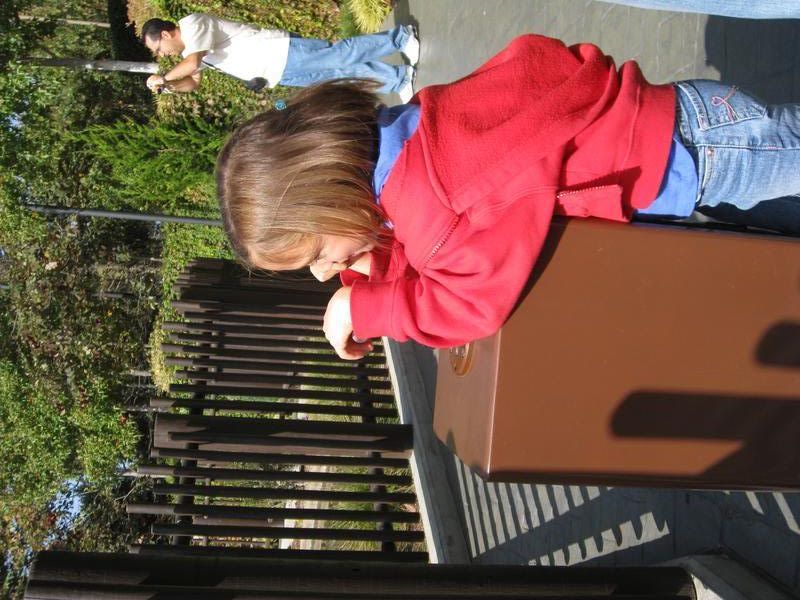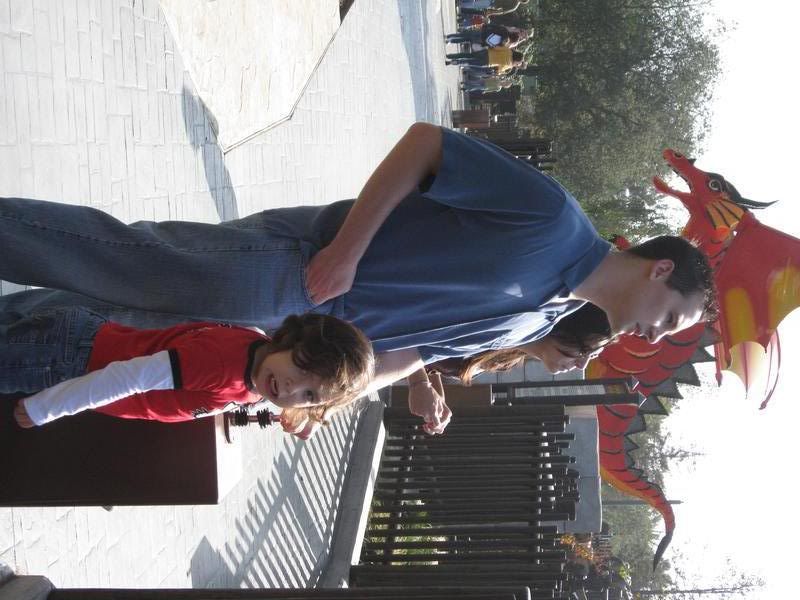 The next stop on Castle Hill was the Dragon Coaster. Then a trip on the jousting horses.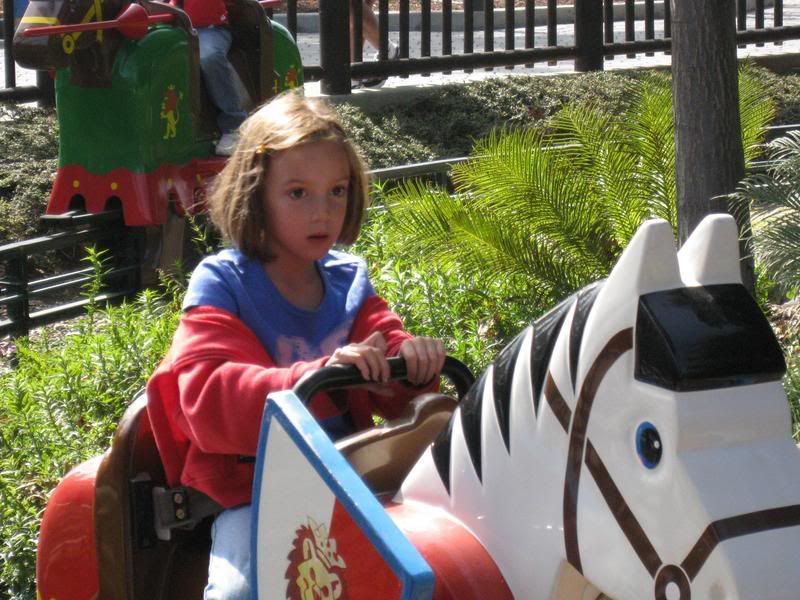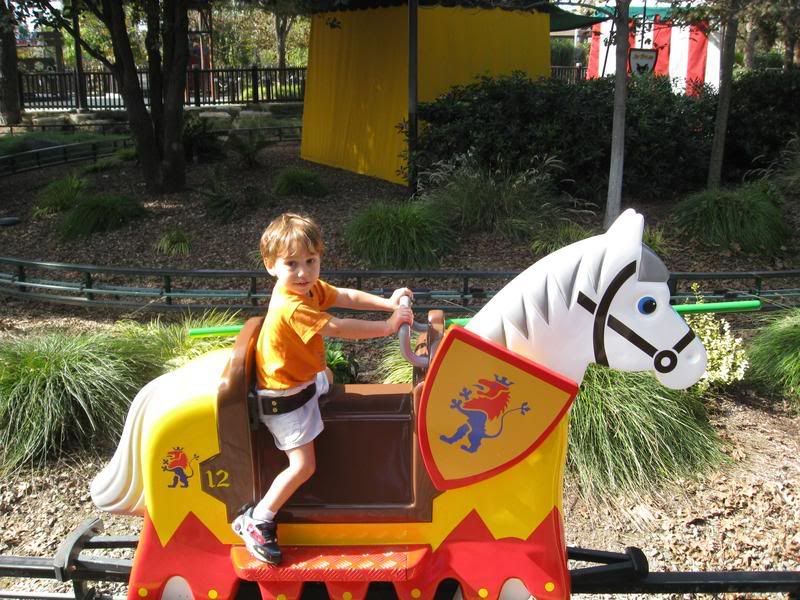 At this point all the adults were hungry which meant it was time for lunch. The adults and Adam sat at one table and the PEZZlings and LLL at another. By this point the PEZZlings and LLL were BFFs. They sat crowded onto one section of the circular table bench. After the kids were mostly done with lunch the adults sat around chatting and the girls played around the nearby planter. While the girls were occupied Adam snuck up, sat down, and proceeded to help himself to an unoccupied order of fries.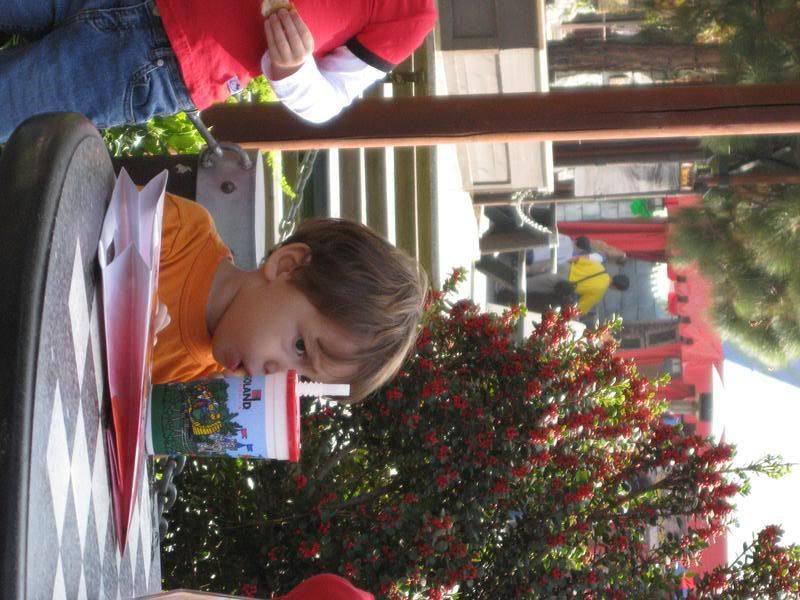 After lunch we walked down the hill to the Motor Boats. You can drive your own boat, not on tracks, through a course in a lake. Everyone had fun.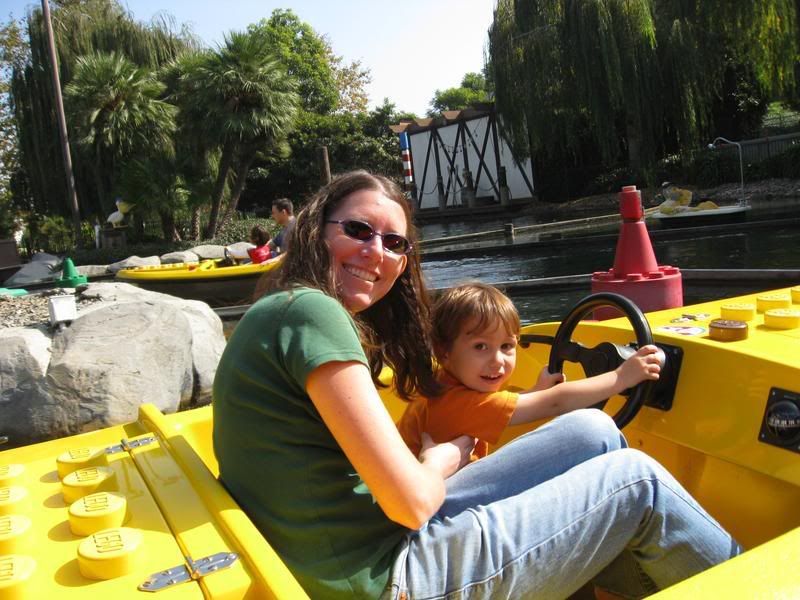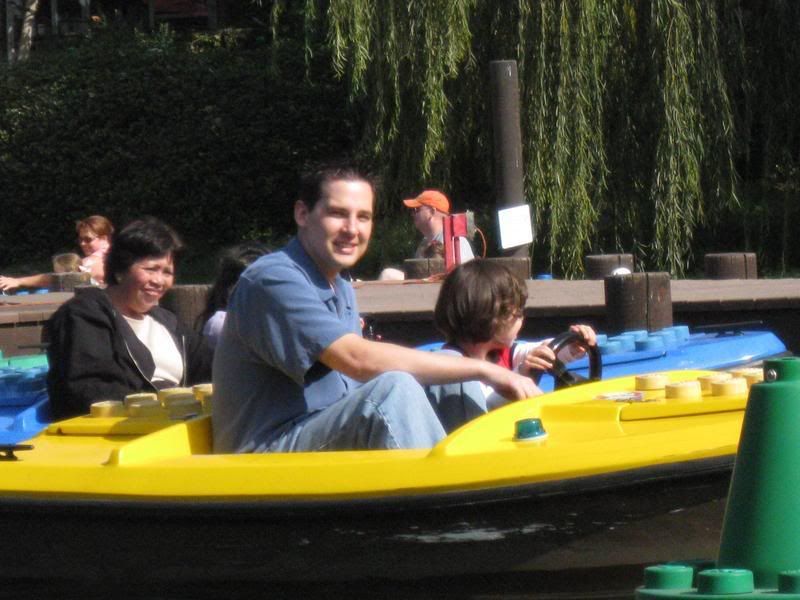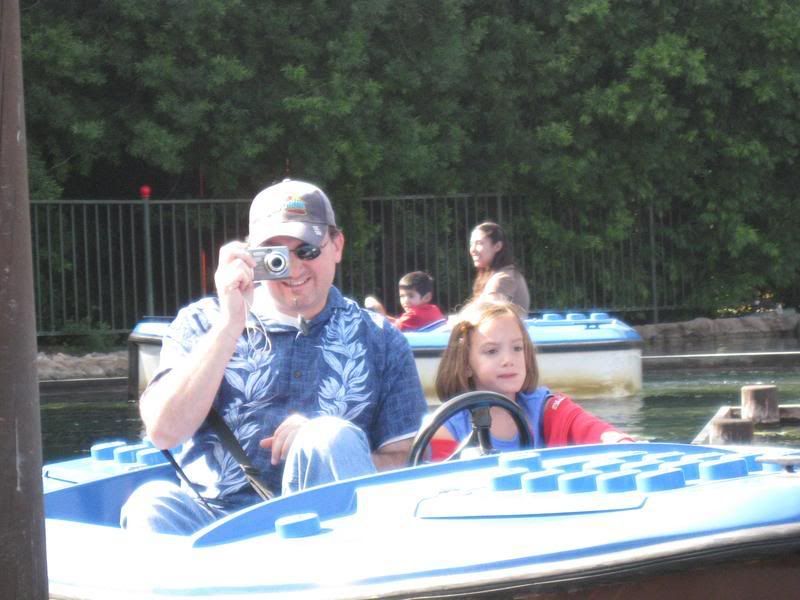 Except for LuvsLilo and the PEZZling with her. They had some . . . issues with steering.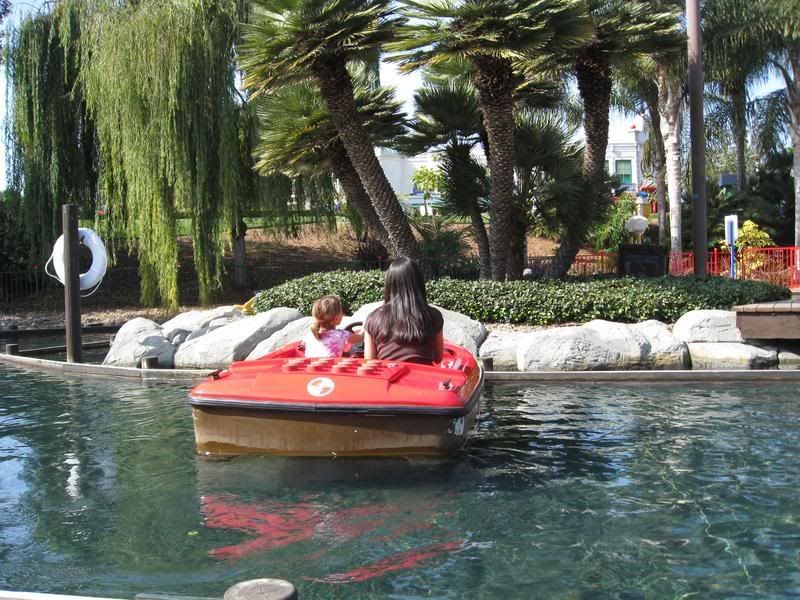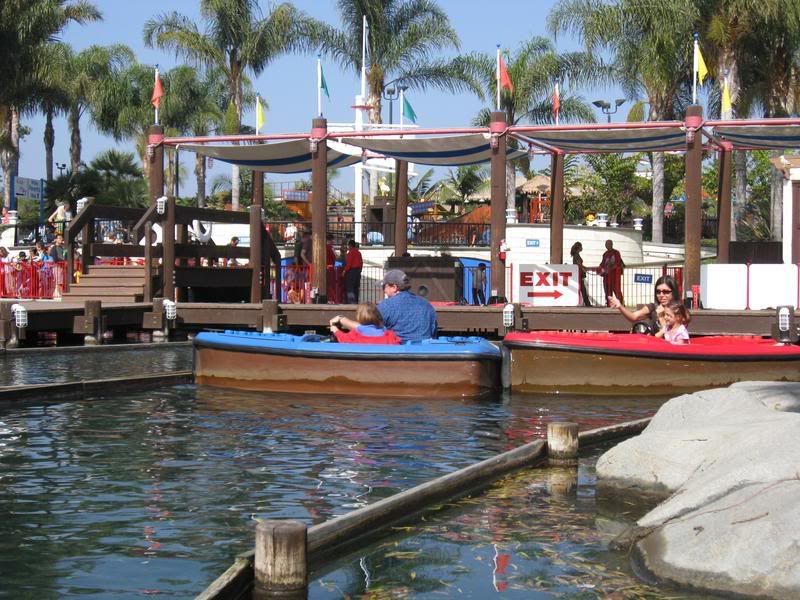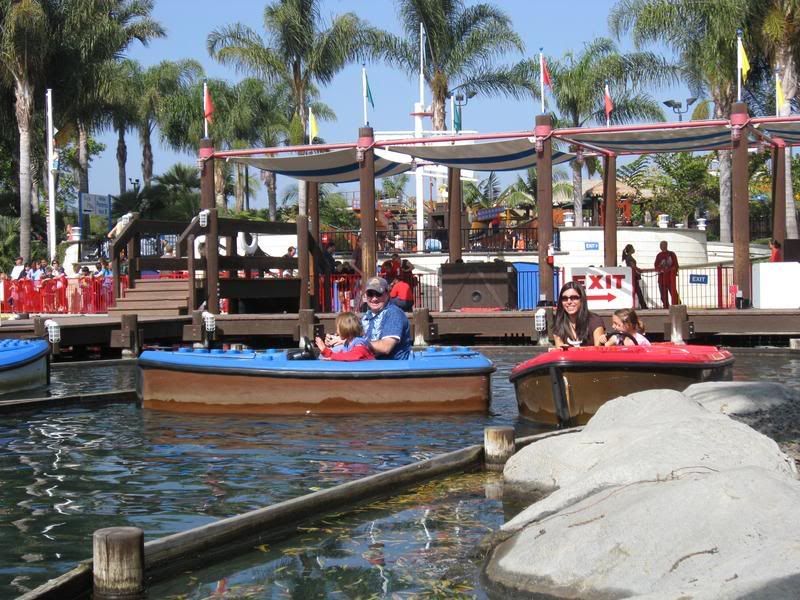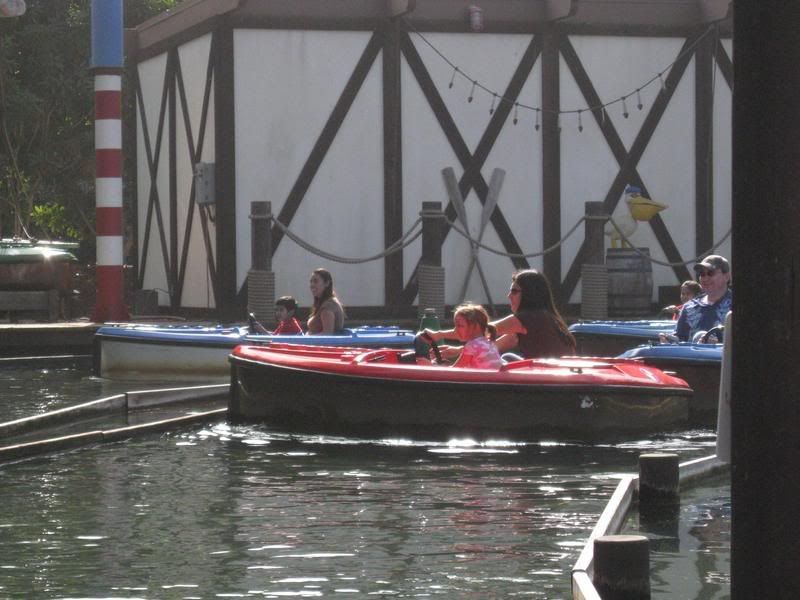 After the boats we got onto the airplanes.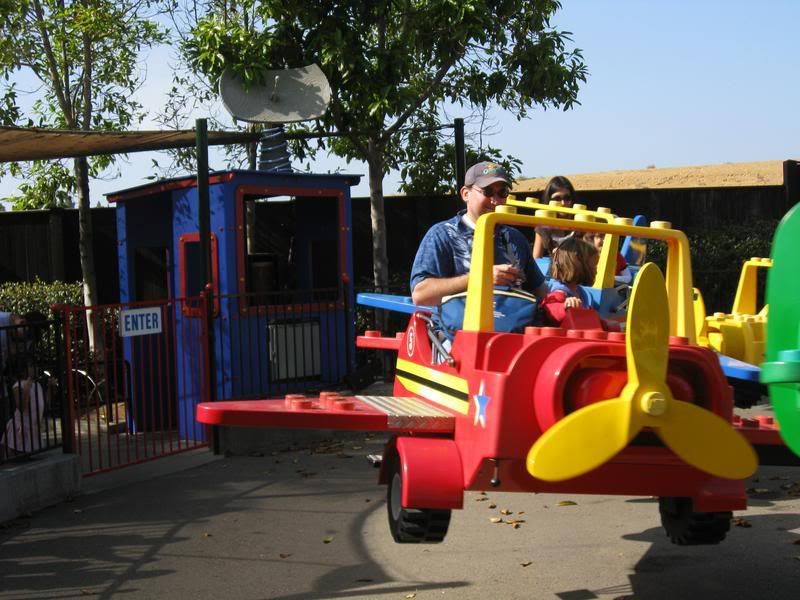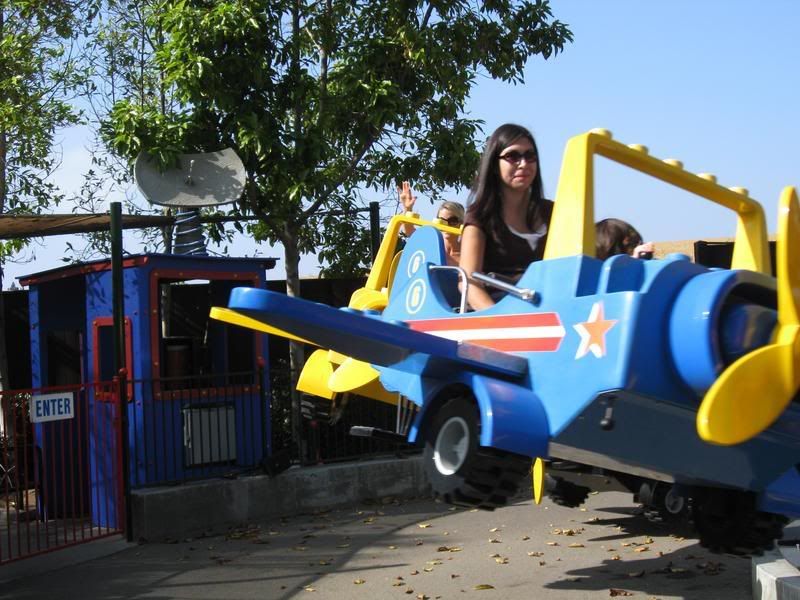 I actually have a ton of airplane pics. I was using the camera's burst mode. If I feel really motivated later I'll try animating them.
Then we moved on to the cars. Since Adam was too small for either version of the cars he and Michelle went on the helicopters.
After the cars we worked our way around to the Coastersaurus and then the safari cars. That was where we bowed out.
We had to get home and change for a birthday party down in Mission Bay later that night.
It was a very fun day. We did a bunch of stuff we don't usually do because we were with people who don't come to LEGOLand very often. I was sorry we didn't get to MiniLand this trip but that would have added another hour and we just didn't have the time.