Yesterday we headed up the freeway to scenic
Perris, California
where they have the 3rd largest railroad museum in the country (take that Sacramento) and the only Southern California stop for the Day Out With Thomas.
That's a roving circus of Thomas the Tank Engine merchandise and a real live Thomas the Tank Engine. At least its a Thomas mockup that goes on the rails. It's not an actual engine.
We got there around 11:40 and toured some of the exhibits before our scheduled ride on the Thomas train at 2:30.
An old LA City trolley car.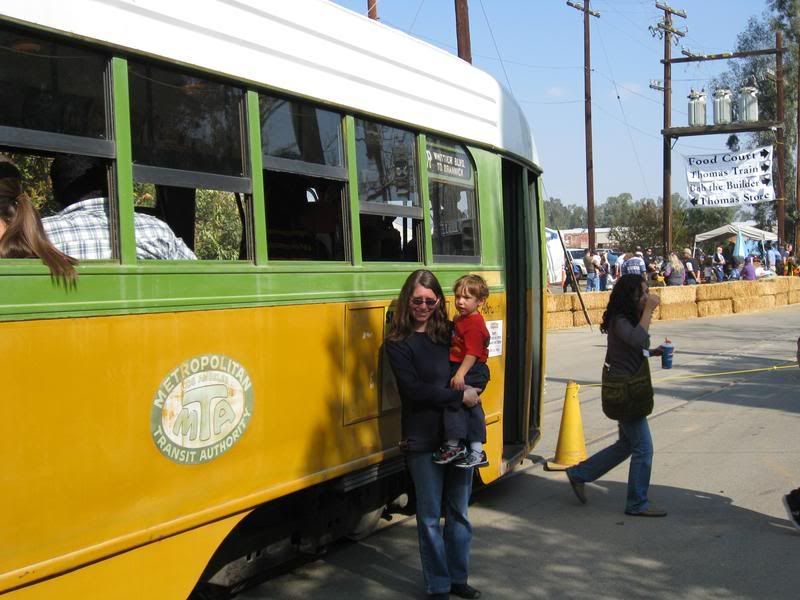 The Adam and Michelle campaign whistle stop tour.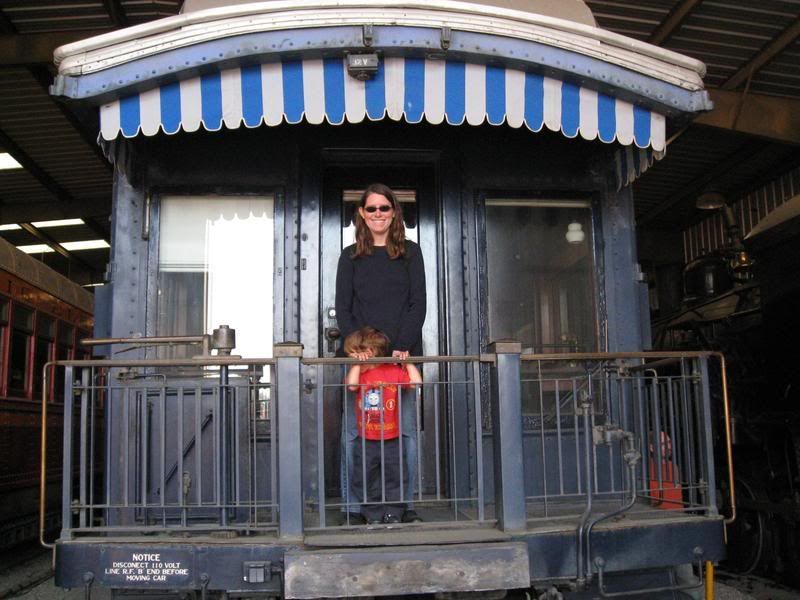 A mail car.
(I was fascinated by the idea of a toilet in the mail car. OSHA is everywhere.)
We found this one car that I'm not sure we were even supposed to be on. The door was open but there were no lights.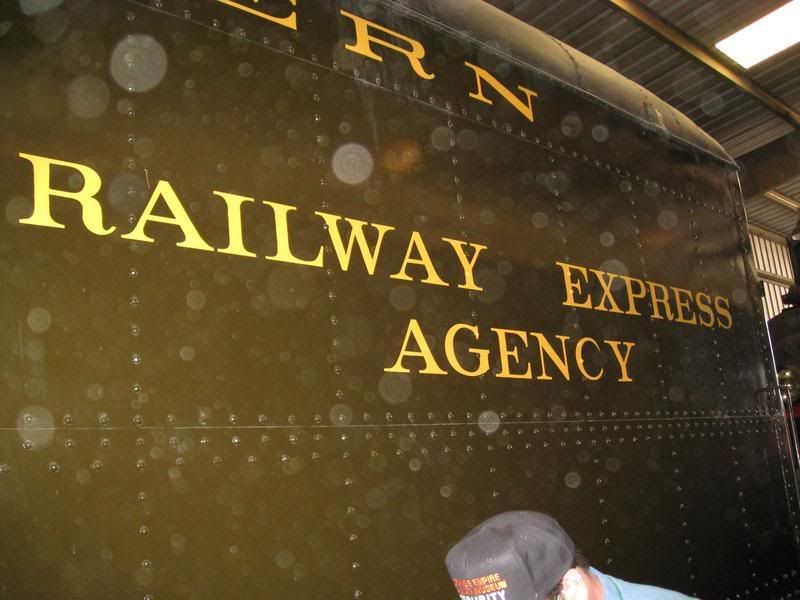 Toilet again.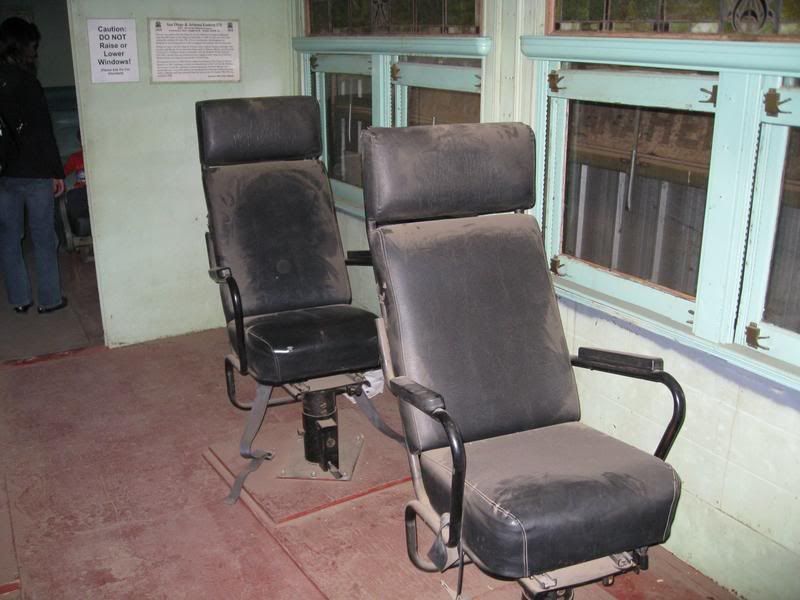 A restored steam engine.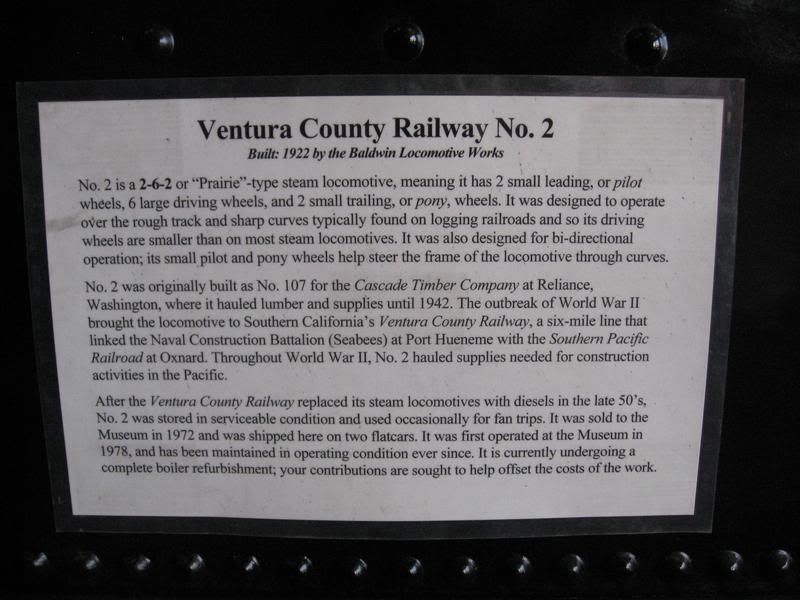 The gift shop features knock off train
Go-Bots
Transformers (Damn you LuvsLilo!).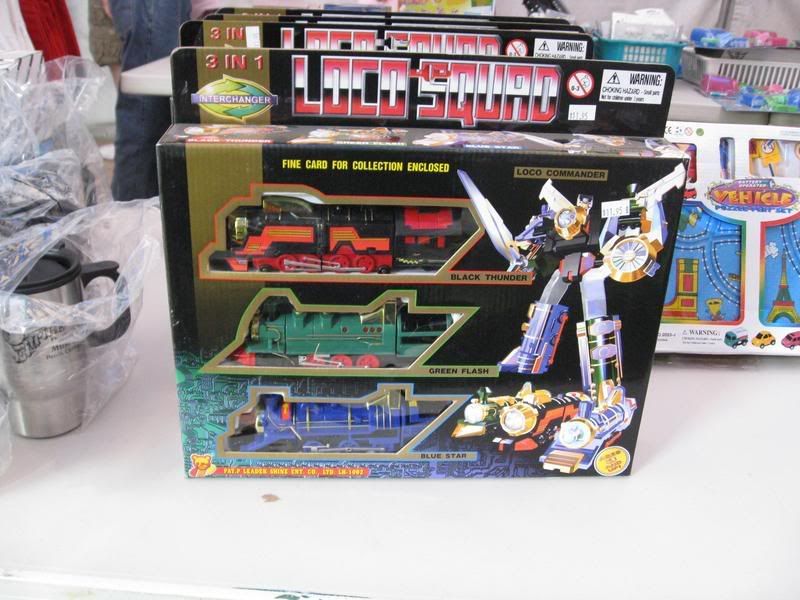 A restored but not running LA City Trolley.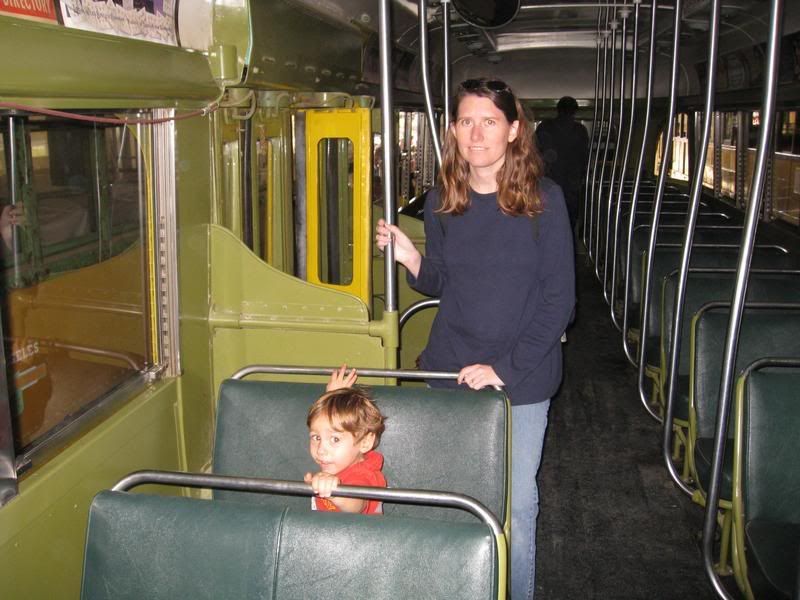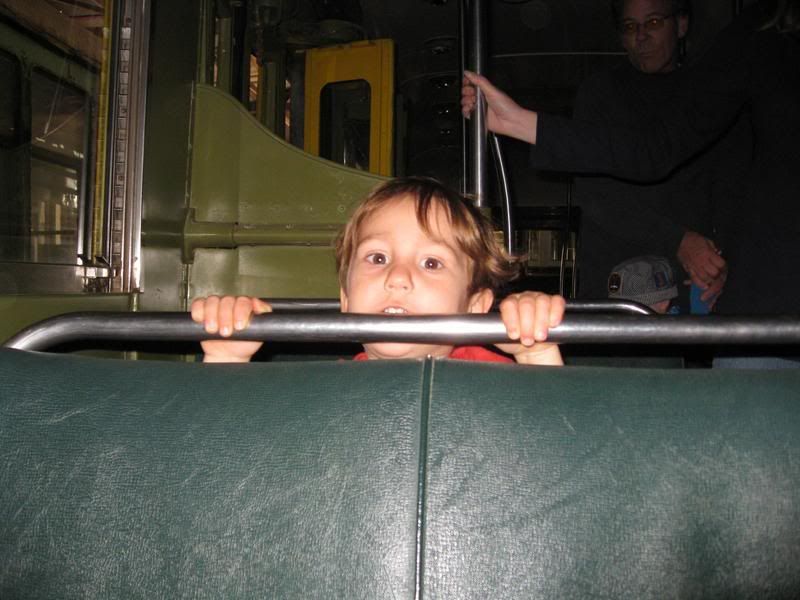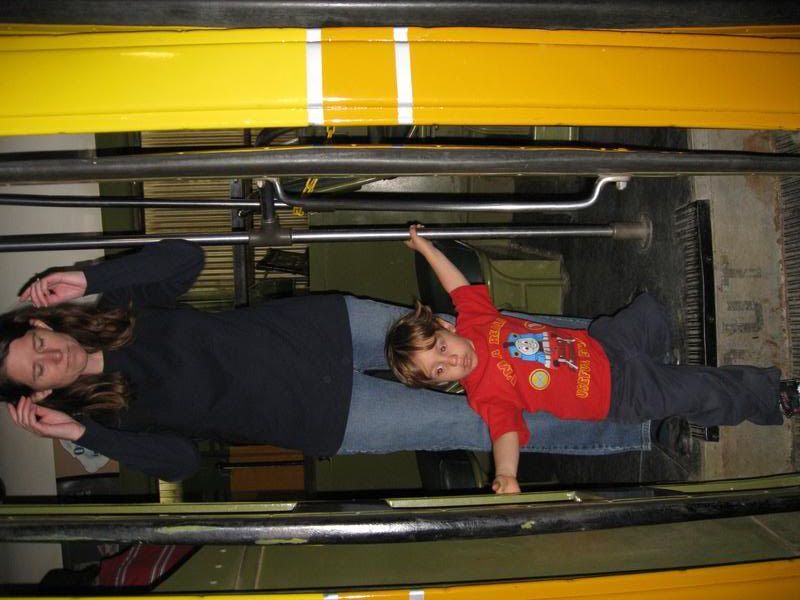 Finally it was time for the main event.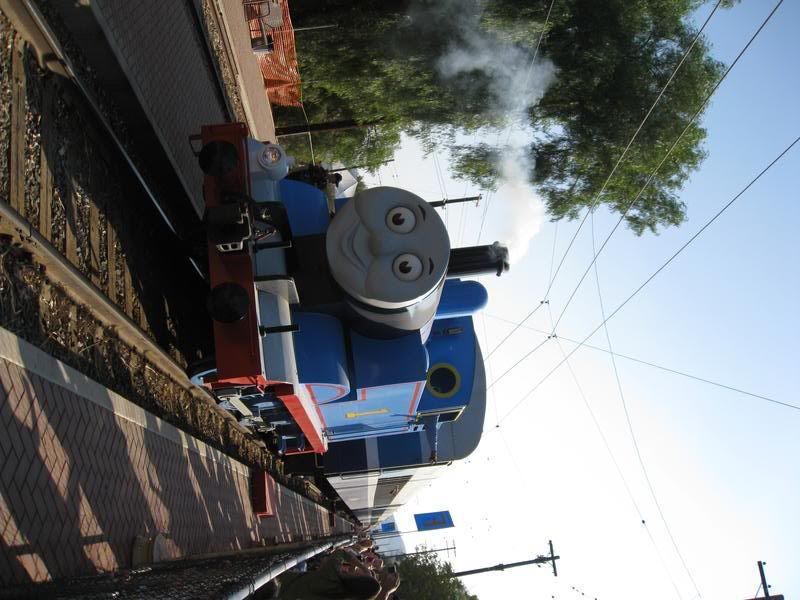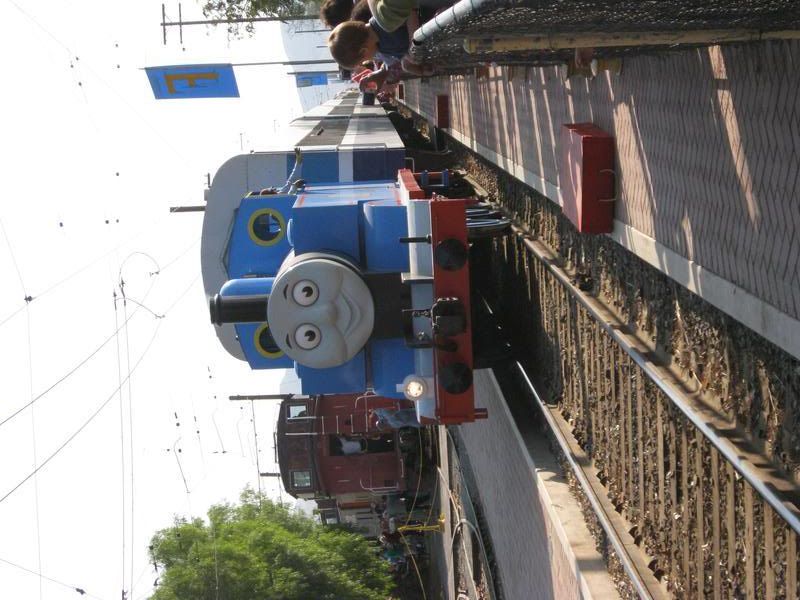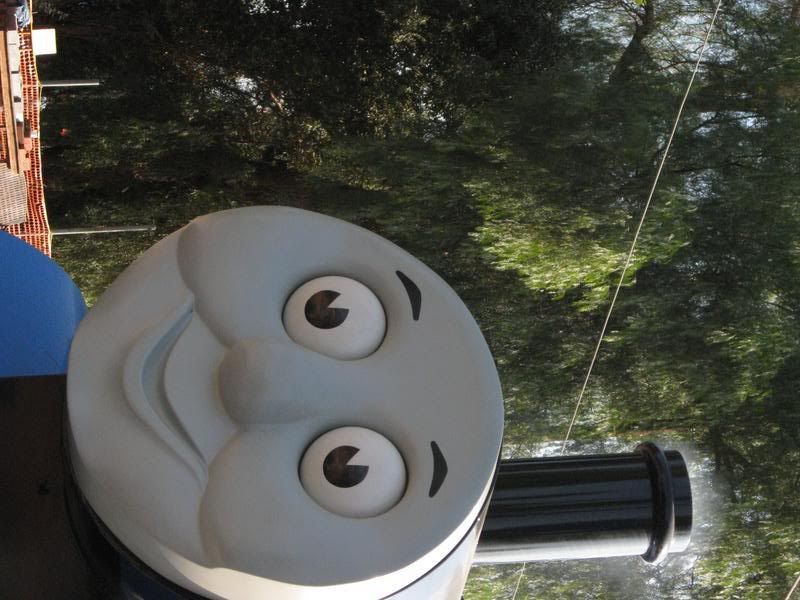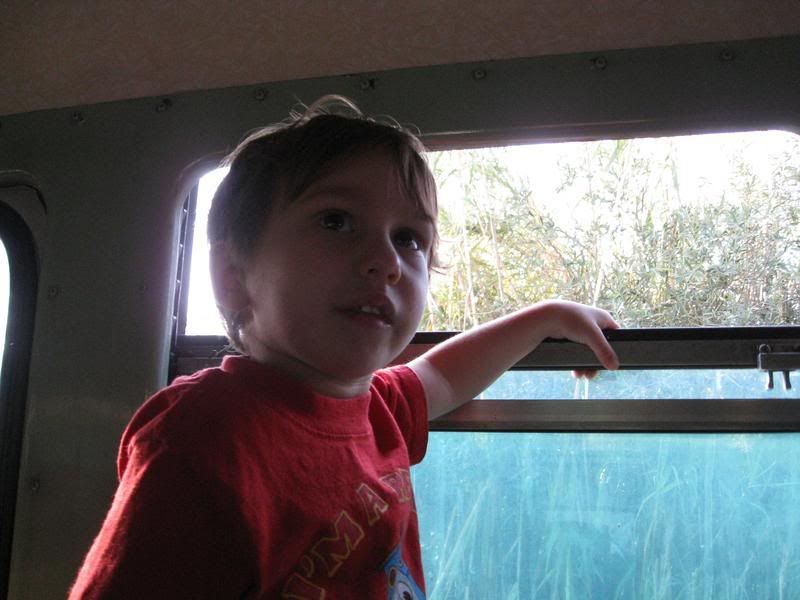 After the ride on the Thomas train someone *cough* Adam *cough* was getting a bit fussy so we headed back to the car and got on our way home. Fun day, and a nice museum.