So we are still dealing with the effects of our burst pipe inside the wall, which happened 2 weeks ago.
Here's the exposed pipes in the hole in the wall. Nice and close to the electricity.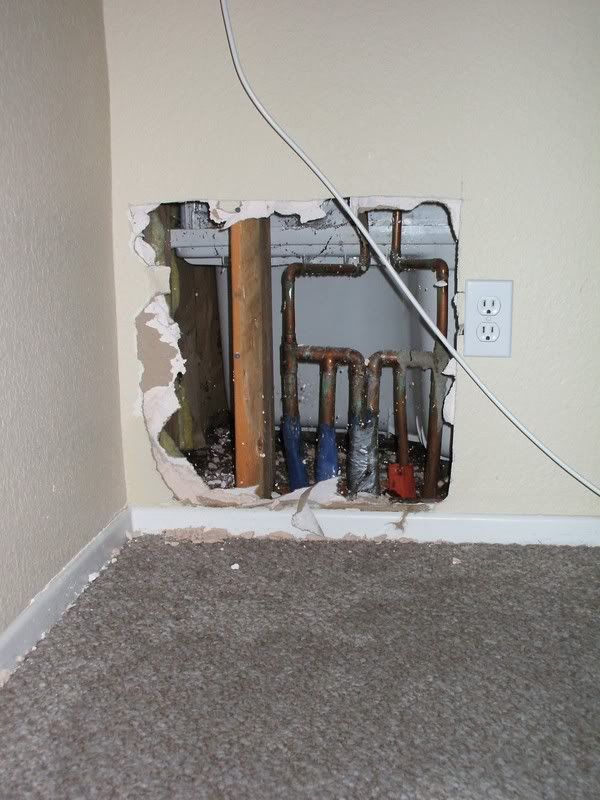 The carpet is torn out and you can see the water in the cement slab.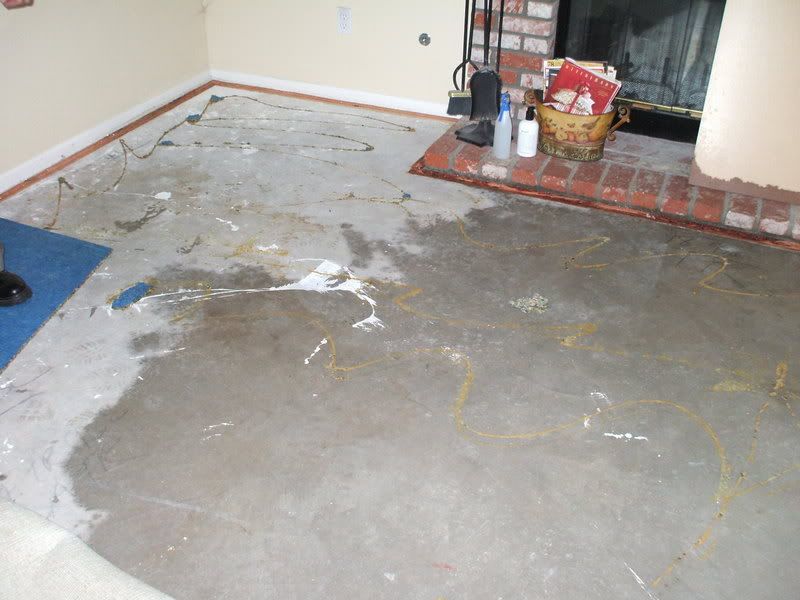 Rescue service company came and brought in drying fans and dehumidifiers. We had these on for 4 days and nights. They are loud! You can see that the DL map (1964) and Jim Shore and other DL figures are safe!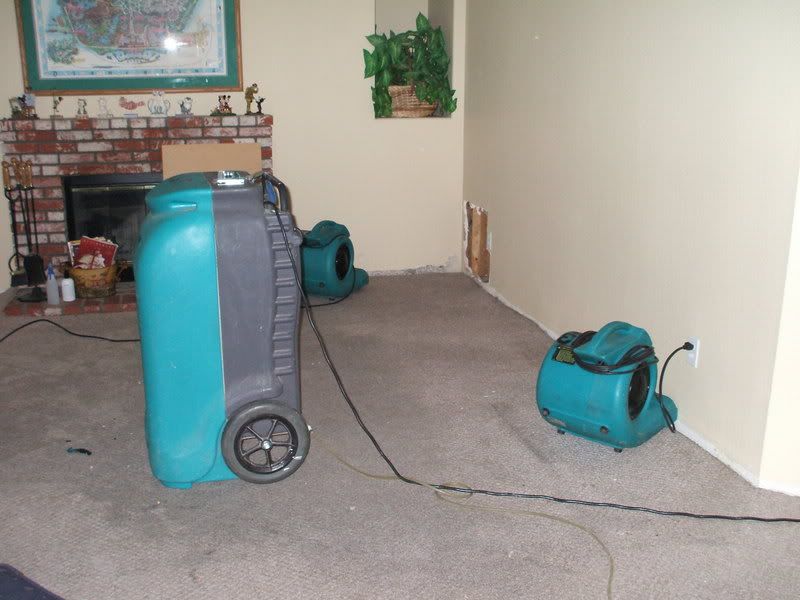 We are now waiting for our insurance claim rep to get back from vacation so we can get a settlement check. The adjuster was here doing his report a week ago Monday. Yes, we do enjoy living is complete disarray and stink while she lounges on a beach somewhere. How about passing your work on to someone else while you are gone?